Tissues are a necessary staple to have strategically placed around the house. However, the cardboard boxes that they come in aren't usually the most decorative. Instead of having several floral cardboard boxes embellishing your space, you can create fun DIY tissue box covers to better fit your decor. There are plenty of creative ideas for making tissue box covers in a rustic style. This collection includes some of my favorite finds along with a couple that I made using birch branches and stones.
This post contains recommended product links. If you make a purchase through one of the links, I will earn a small commission at no extra cost to you.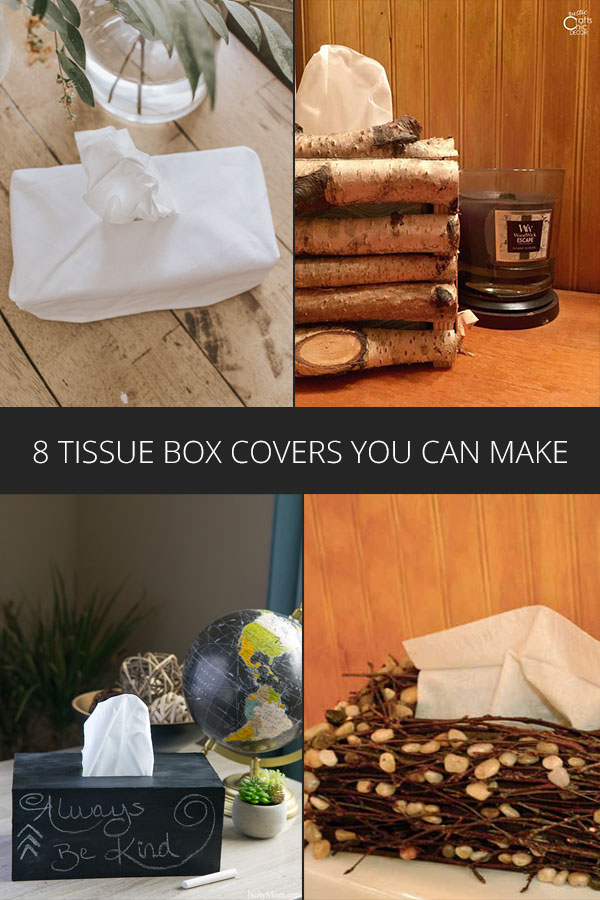 Birch Bark Tissue Box Cover
This first design is probably the most rustic.  It is made entirely from birch branches and birch bark.  The budget friendly tissue box DIY is easy to make and the birch can easily be substituted for another type of tree.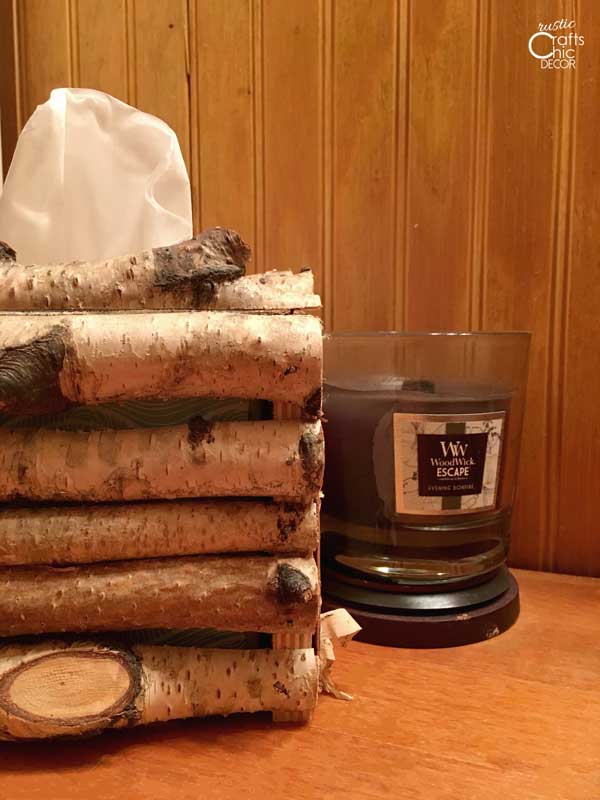 The next tissue box cover is also a very rustic style. Instead of the larger birch branches, it is made up of the thin darker birch branches and is mixed with stones for contrast.
Sticks And Stones Tissue Box Cover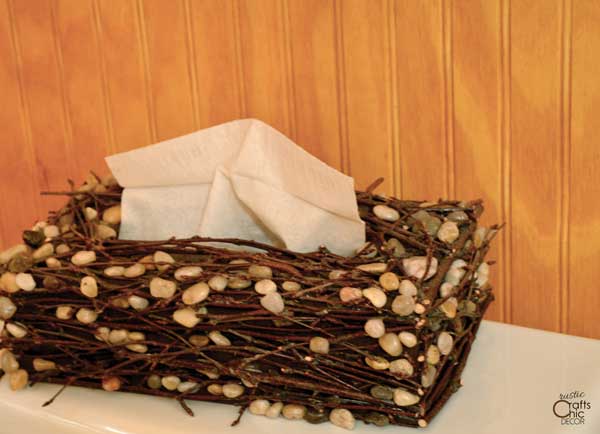 The sticks and stones cover is a bit more time consuming to make but also fun and rewarding.  You just keep adding to the design until you are happy with it.  Click on the link for the easy instructions.
Fabric Covered Tissue Box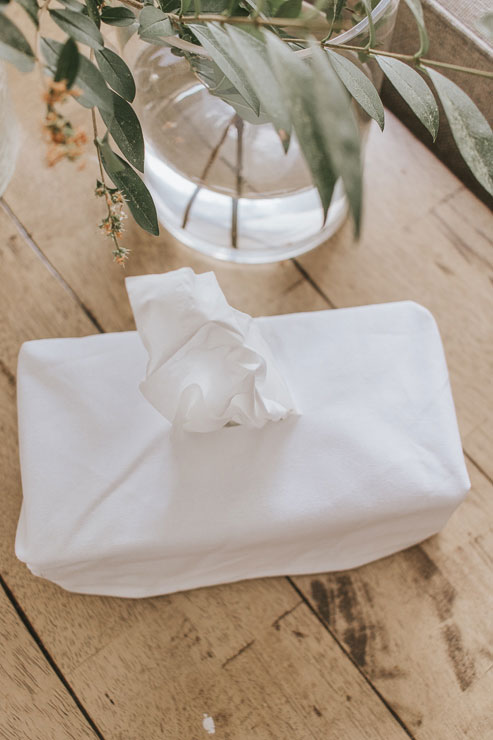 Covering a cardboard tissue box with fabric is a perfect way to add elegance and chic. You are only limited by the amount of fabric designs out there, which means there are really no limits! A simple white fabric is a soft and chic look that pairs well with rustic wood.
Woven Plastic Canvas Tissue Box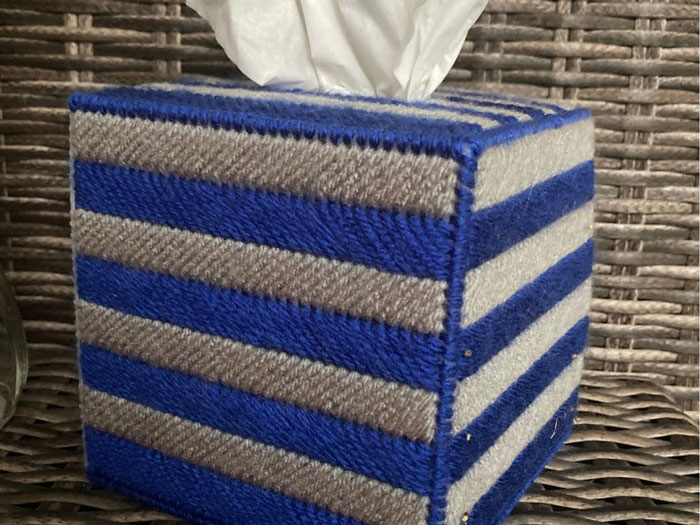 Using plastic canvas and yarn, you can make your own stylish tissue cover box that you will love to have on display. Use your favorite colors or even substitue the yarn with twine for a more rustic look.
Book Page Tissue Box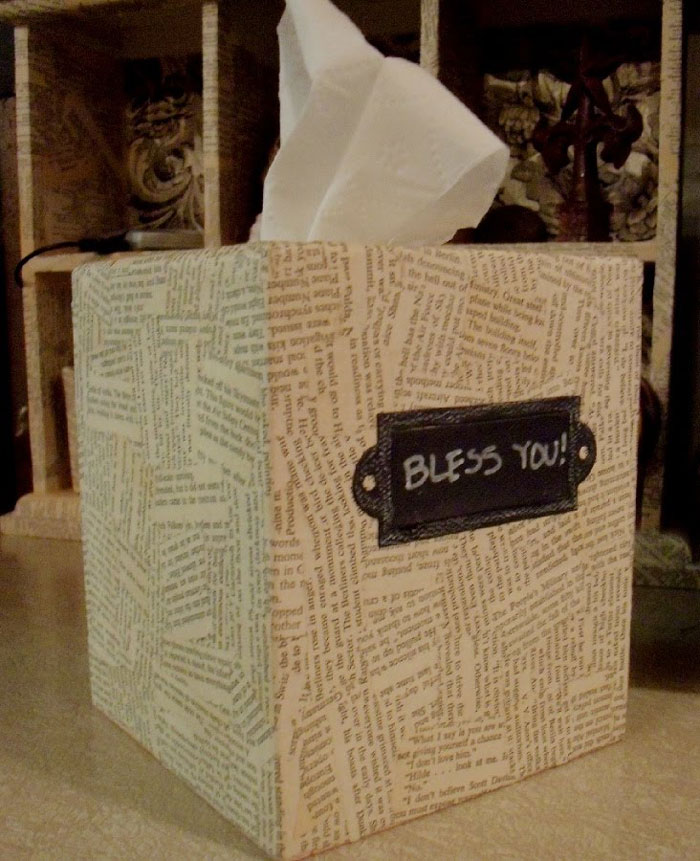 Old book pages are always so warm and nostalgic looking. It's super easy to change the look of a tissue box by just decoupaging book pages to it in a collage design. The look is so shabby chic and the "bless you" tag is so cute and perfect.
Faux Book DIY Tissue Box Cover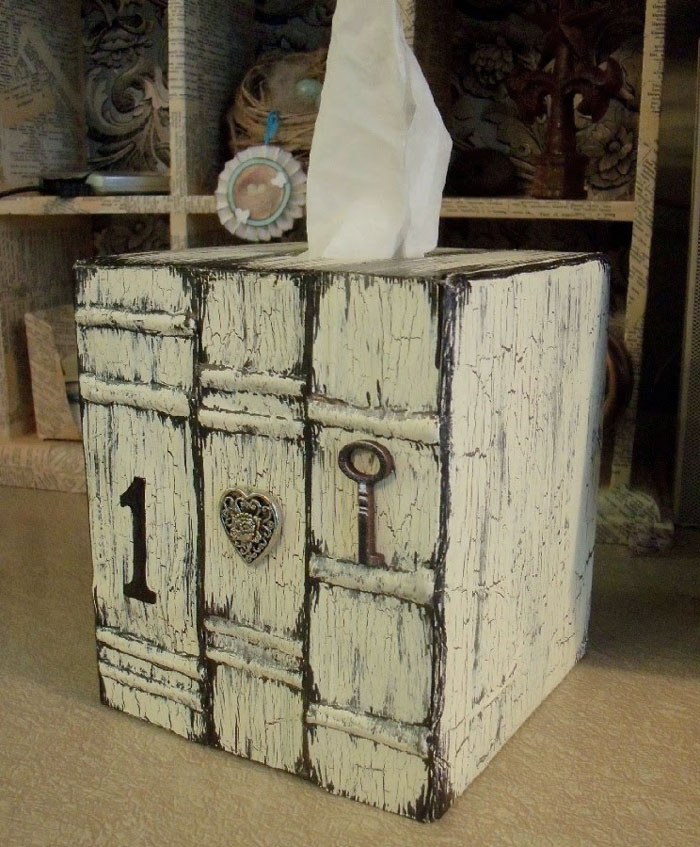 I am loving this vintage book design with the crackle finish.  This is another perfect shabby chic design.  I wouldn't mind having this setting out anywhere.
Chalkboard DIY Tissue Box Cover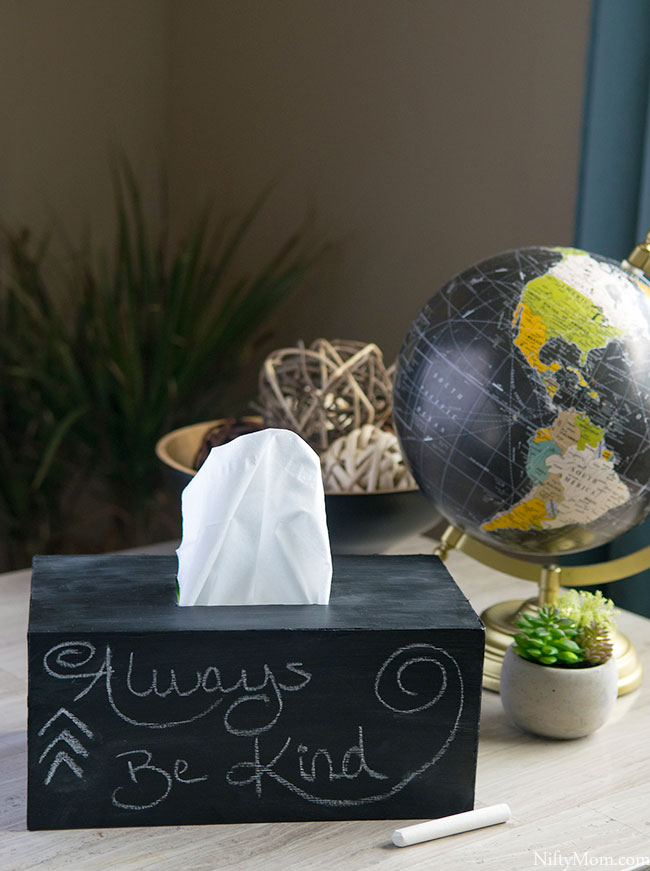 Here's a tissue box cover that can be changed easily with just an eraser and chalk. Make the cover out of foam board and paint with chalkboard paint. Then write out a message or design with chalk.
SHOP ONE COAT CHALKBOARD PAINT
Snowman Design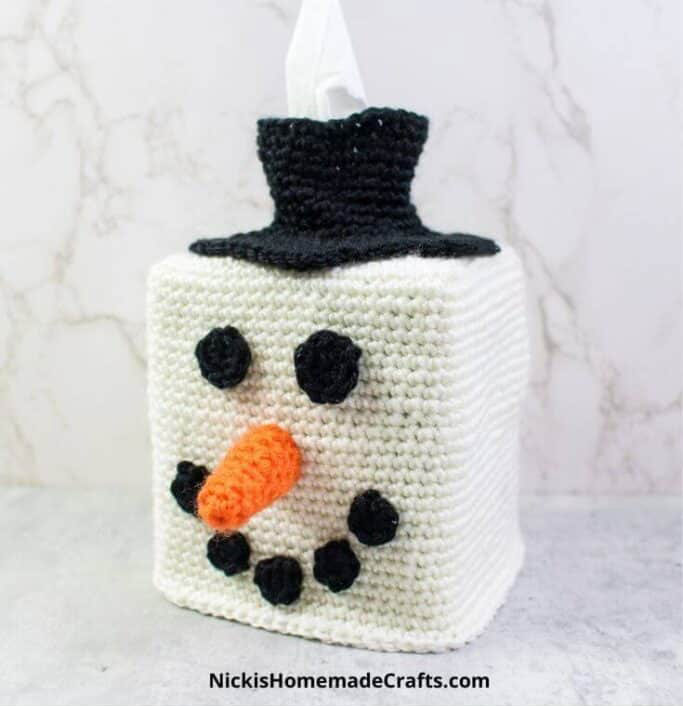 A seasonal idea is also a must! It's always fun to change out inexpensive decor for the different seasons or holidays. This snowman design is so cute and the tutorial includes the crochet pattern.
You could also buy an unfinished tissue box cover from a craft store and add some fun recyclable materials to it to finish it off inexpensively.  Simply apply a coat of paint first and then embellish it with buttons, bottle caps, keys or any other fun trinkets.
Now that you know how to make decorative tissue box covers, you may also want to know what to do with empty cardboard tissue boxes. Instead of throwing them away, recycle them into handy storage containers. See these creative way to reuse tissue boxes.