Tissues are a necessary staple to have strategically placed around the house. Instead of having several floral cardboard boxes embellishing your space, you can create fun tissue box covers to better fit your decor. Whatever your design style, there should be something to inspire your creativity. Here are several examples of different designs that you can try.
DIY Tissue Box Covers
Birch Bark Tissue Box Cover
This first design is probably the most rustic. It is made entirely from birch branches and birch bark. The budget friendly tissue box DIY is easy to make and the birch can easily be substituted for another type of tree.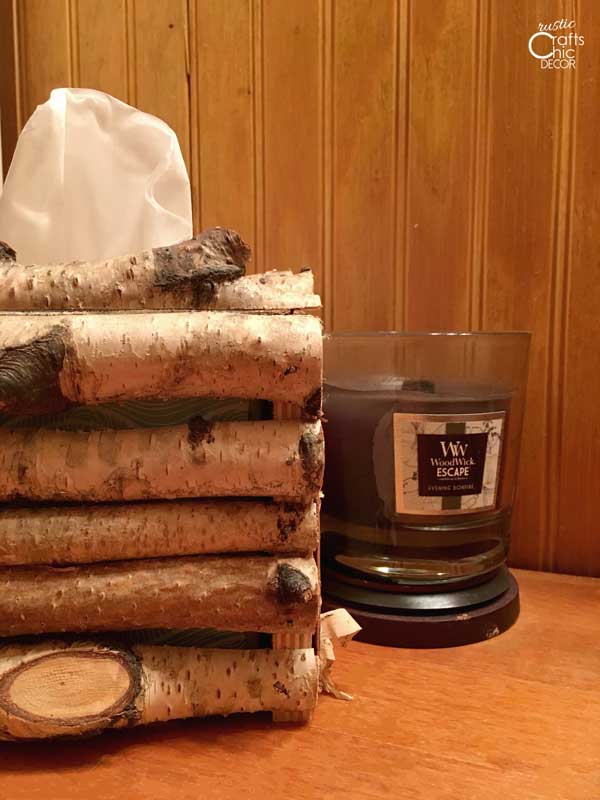 The next tissue box cover is also rustic but a little more polished in it's design.
Sticks And Stones Tissue Box Cover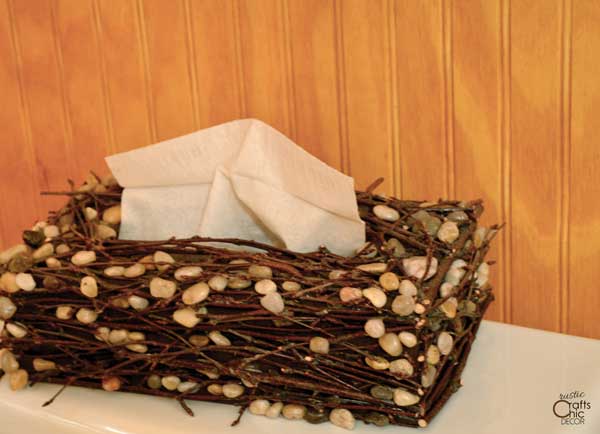 This one is made from small birch branches and small stones or river rock. The sticks and stones cover is a bit more time consuming to make but also fun and rewarding. You just keep adding to the design until you are happy with it. Click on the link for the easy instructions.
Now, here are two amazing tissue box covers made by Make The Best Of Things.
Book Page Tissue Box

The first one is made by covering a box with book pages. I just love this shabby chic design and the "bless you" tag is so cute and perfect. My favorite one, though, is the next one.

I am loving this vintage book design with the crackle finish. This is another perfect shabby chic design. I wouldn't mind having this setting out anywhere.
Fabric Tissue Box Cover

If you have a lot of fabric scraps lying around, this sewing tissue cover project by Make It Love It would be a good way to go. I know that I am always looking for good ways to use up my leftover fabric.
You could also buy an unfinished tissue box cover from a craft store and add some fun recyclable materials to it to finish it off inexpensively. Simply apply a coat of paint first and then embellish it with buttons, bottle caps, keys or any other fun trinkets.