Projects with pallets are extremely popular right now and it is no wonder why!  The rustic look is so warm and attractive.  Plus it seems to fit in with a variety of styles.
I have seen a number of different pallet headboards but this project by Susan at Ready Home, which was just submitted, is a bit unique and I am very excited to share it.
A couple of extra steps were taken in their project to give this headboard a truly finished look while still maintaining the rustic feel.  By using a planer, staining and framing in the pallets, you definitely get the look of a real piece of furniture.
Check out the big picture: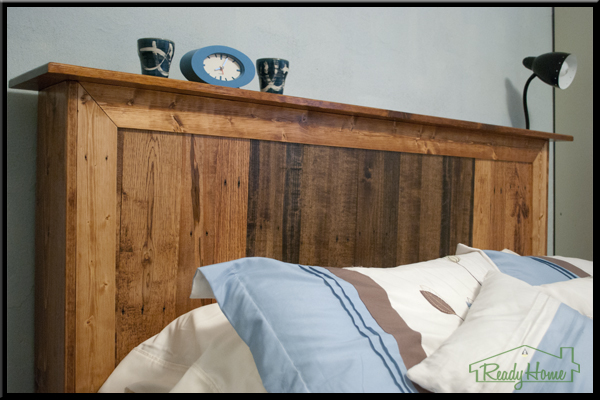 Click on the photo to see the whole project.  There are some little extras that make this headboard especially cool!
Thank you Susan for your inspiration!