If you love collecting old things, then you may have a vintage shoe form or two in your possession.  You can find these at antique stores, flea markets and many estate sales.
Once you get them though, you may me stuck for ideas on how to display them or use them in a practical way.  Ann from Once Upon A Firefly has come up with a cool use for the forms that have the slots at the top:
Ann looked beyond just the shoe and realized that those slots would be perfect for holding multiple pictures: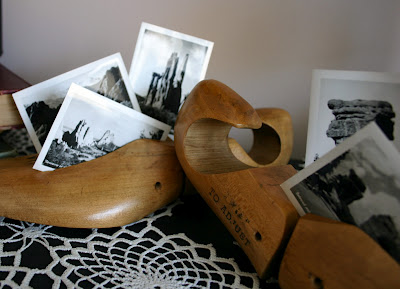 What a fun shabby chic display!  I love this idea and have been inspired to look for this type of shoe form!  Notice that the shoes have a darker and richer finish in this picture than in the first?  Check out Once Upon A Firefly to see how Ann accomplished this!
Thank you Ann for your inspiration!
Here are some more ideas for decorating with wooden shoe forms:
I have collected similar vintage shoe forms myself and have a couple of them for sale in my Etsy store: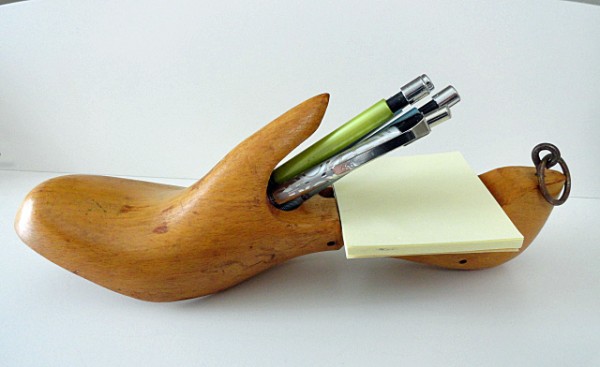 This particular style makes a great office accessory for holding pens and a small pad of paper!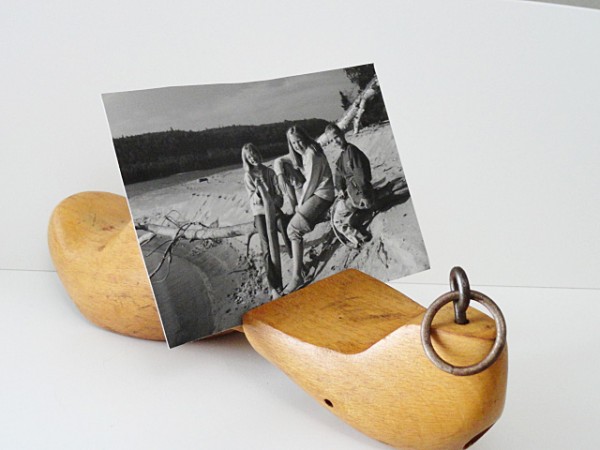 It also makes a good desk top photo holder for one picture.
Here is yet another style, and one that I sold, that made a great bookend:
Aren't all of these vintage shoe forms cute to use in decorating!  I just love all of the different ways that you can use them.
Happy Decorating!