With the warm weather upon us, most of us want to be outside sprucing things up.  However, for those times that we are forced to be inside, we might as well work on some craft projects that are geared toward outdoor decor.
There are a whole slew of garden crafts that are great to busy ourselves with on a rainy day so that when the sun is shining, we are totally prepared for some awesome garden beautification!
I am a big fan of bird houses and like to set them outside on tables, hang them from trees or place them in the garden on stakes.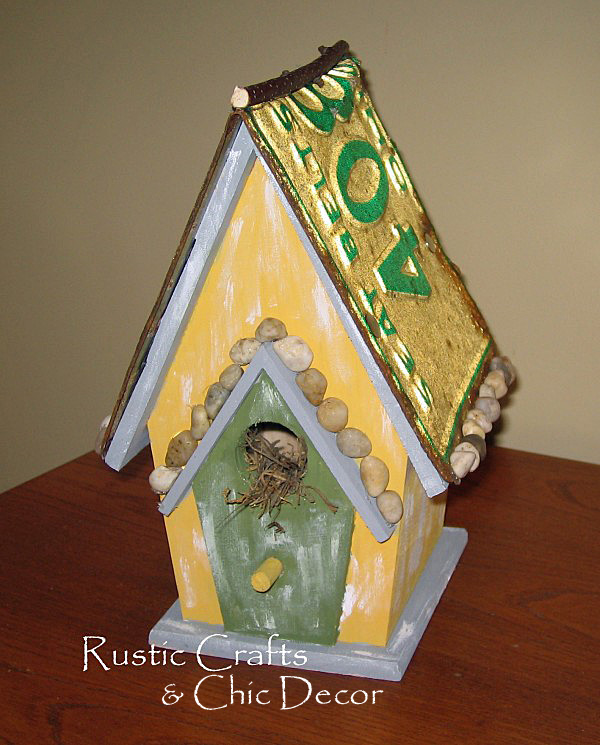 This birdhouse craft is an easy one to make.  It's just a matter of decorating a pre-made unfinished wooden bird house from the craft store.  I like to use things like license plates or old signs as roof tops and natural embellishments like sticks and stones for added interest.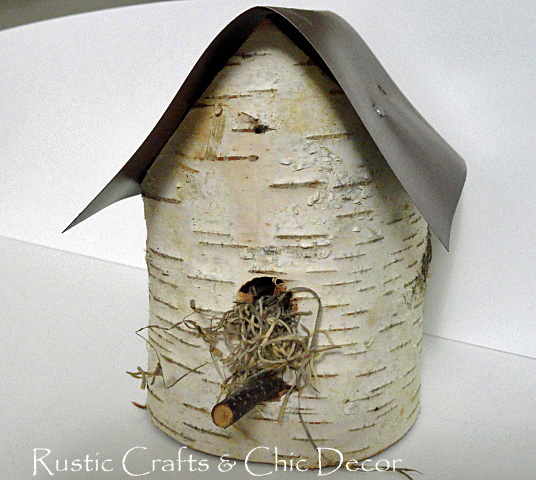 Another huge favorite of mine is my birch birdhouses.  If you have access to fallen birch and a chop saw, these are really simple to make.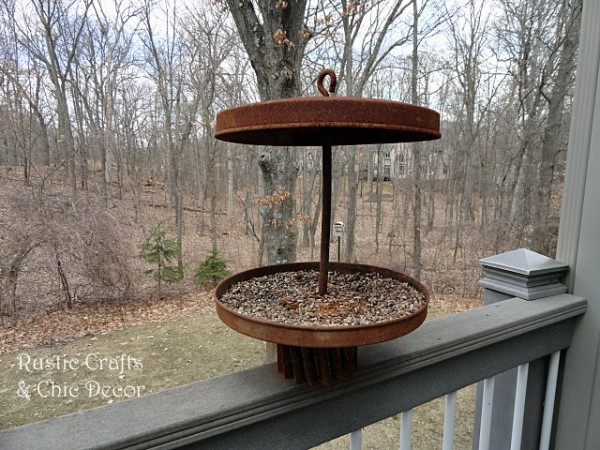 I recently wrote a post on diy bird feeders where you can see this one and several others that are perfect to make for your outdoor space.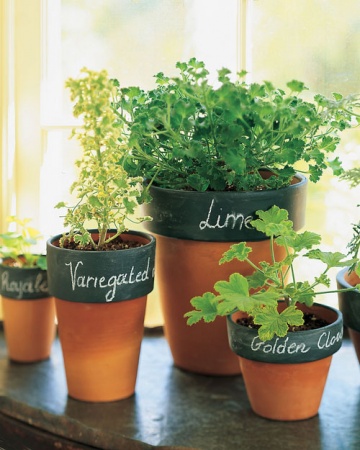 Here is an idea from Martha Stewart for labeling those planted herbs using chalkboard paint.  I know it would be hard for me to identify all those different leafy greens!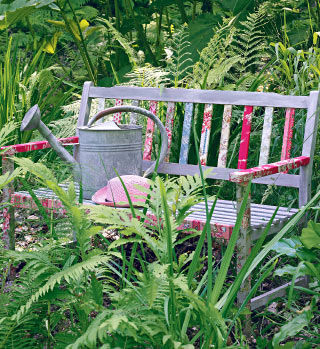 I never would have thought of this idea by Better Homes & Gardens.  A fabric covered bench?  The way that this can work outside is that the fabric is sealed.  It certainly adds a lot of color and pattern.  What do you think of this idea for a wooden bench?  Is it bright and cheery or too busy for you?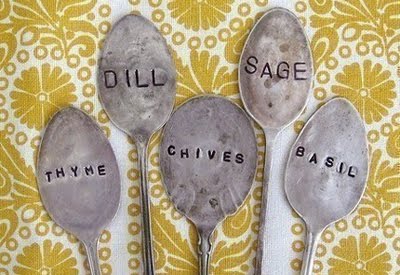 I always wondered how those stamped spoons for garden markers were made and I found a great tutorial from Shrimp Salad Circus.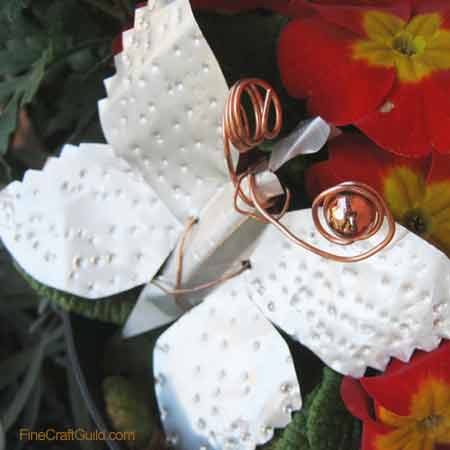 I can hardly believe that this beautiful butterfly, for the garden, is made from a recycled pop can.  This type of craft is right up my alley!  It's amazing that such a work of art can be made for just pennies.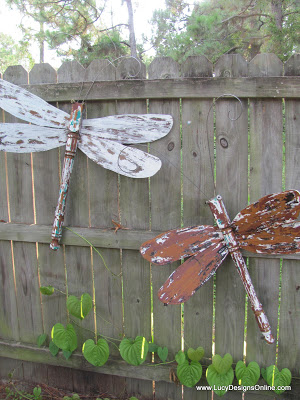 These dragonflies by Lucy Designs are just so adorable to decorate your outdoor space.  They are made from none other than ceiling fan blades and table legs….I love that!  What a fun and creative way to re-purpose.
Happy Crafting!