Mason jars can be used for so much more than just canning! Homemade jar gifts are especially fun to give at Christmas to teachers or that hard to buy for person on your list. They also make a great hostess gift for all of those holiday parties you will be attending! Since many of the DIY mason jar Christmas gifts are for renewable items like food or soaps, they make a great gift for almost anyone. I'll show you what to do with mason jars for the perfect Christmas gift ideas.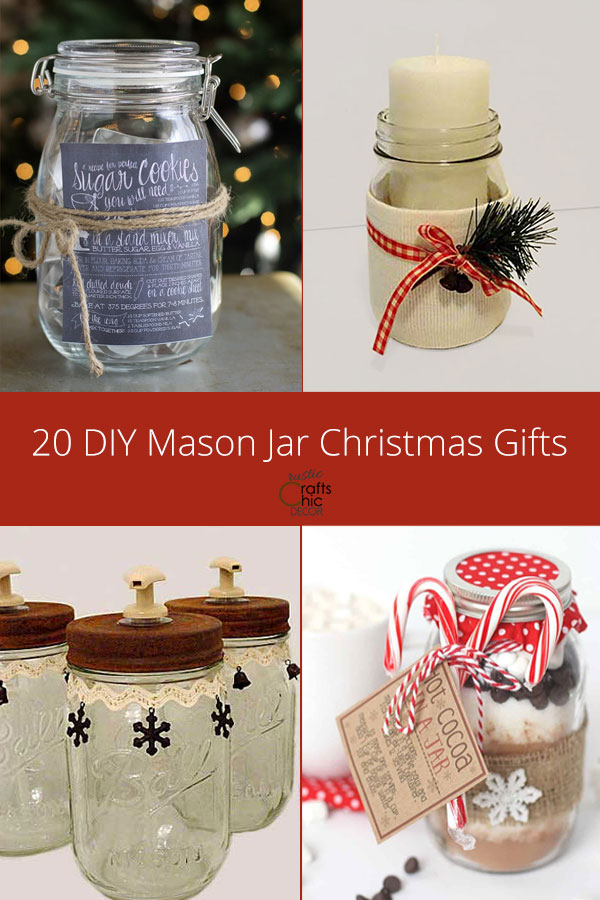 Not only are the contents of the jars fun and decorative, but you can also add some embellishments to the outside of the jars to make them especially eye appealing as they sit out on a counter or shelf. A quick and easy way to give any jar gift a little rustic feel is to simply wrap the top with burlap and tie it off with a few strands of raffia. Here are all of the creative DIY mason jar Christmas gift ideas that you can choose to pick from. Many of these gift ideas also include recipes to make the sweet or savory snacks.
Mason Jar Cozy Candle Holder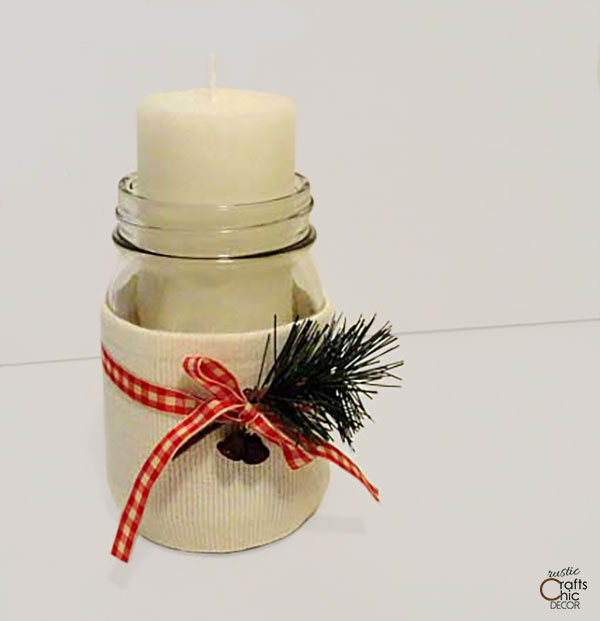 A seasonal candle holder always makes a nice Christmas gift. This mason jar was made festive with a sweater sleeve, ribbon, and pine. Once the jar is decorated, add a small pillar candle and you are all set!
Mason Jar Hot Cocoa Mix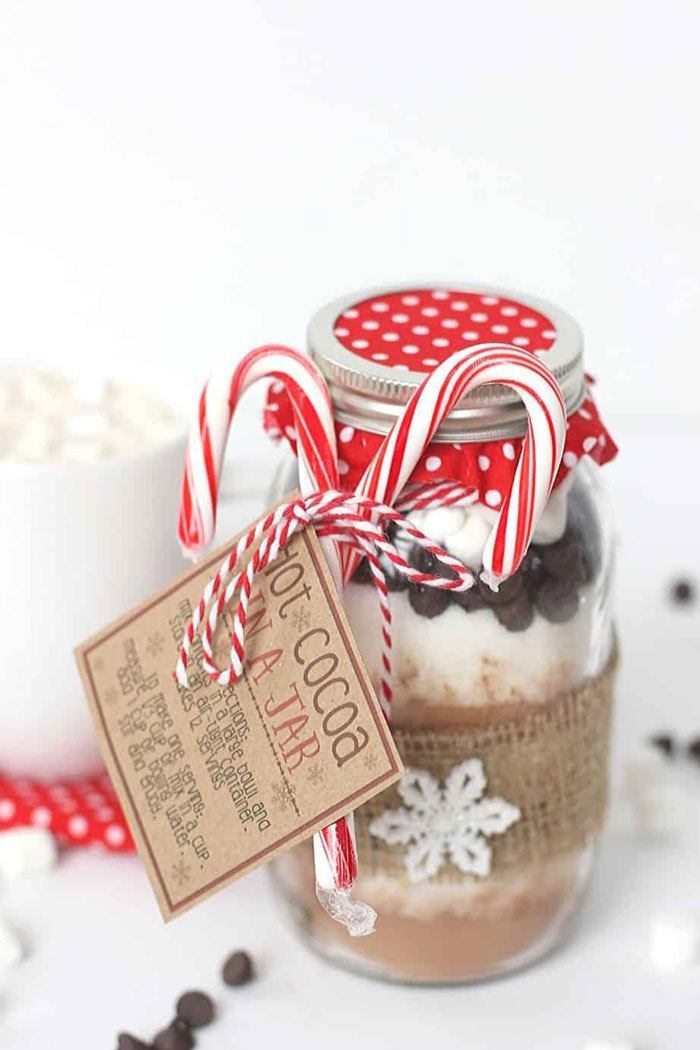 A popular gift item in a mason jar is hot cocoa mix. It's so festive and delicious that you can't go wrong with this gift idea.
Christmas Mason Jar Soap Dispenser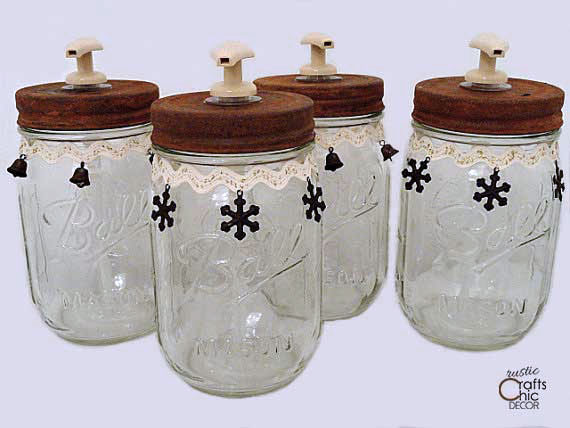 It's easy to turn a mason jar into a festive soap dispenser. Then, simply fill the jars with either homemade or store bought soap in a seasonal scent.
Cookie Cutters In A Jar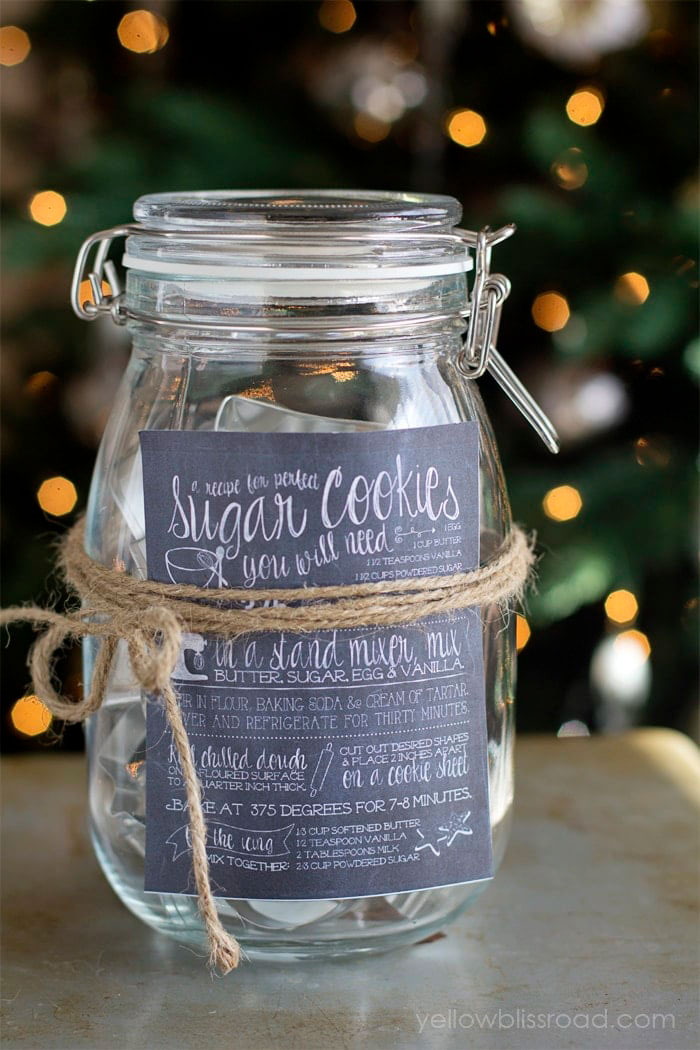 Cookie cutters in a jar are also a fun and festive idea for gift giving. Include your favorite recipe for sugar cookies and the gift is complete.
Fragrant Soy Candle DIY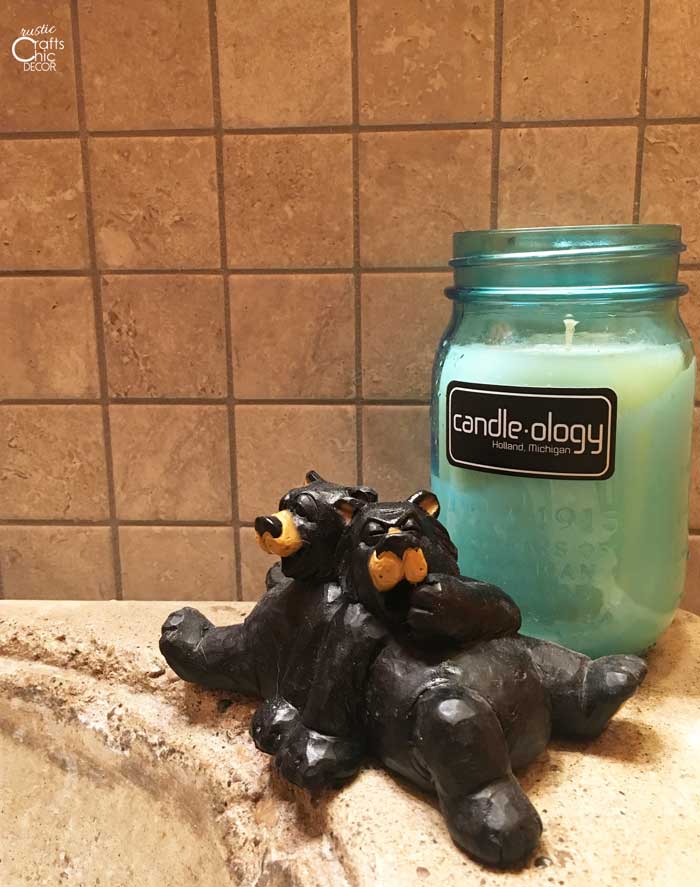 Not only are fragrant soy candles fun to give but they are also a lot of fun to make. You can experiment with a variety of different fragrances to make a unique scent.
Sweet And Spicy Nut Mix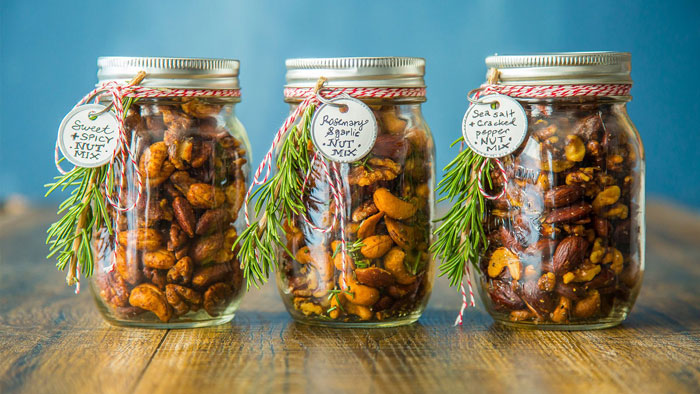 Nuts are a popular gift to give at Christmas and a decorated mason jar makes the perfect container and presentation. Here are recipes for a variety of savory nut mixes that are sure to please. Who wouldn't love a homemade snack to munch on during the Christmas holiday season?
Festive Gingerbread Granola

Granola is another great food item to put in a mason jar for gift giving. This homemade recipe for gingerbread granola is the perfect seasonal taste to enjoy during the holidays.
Snowman Mason Jar Gift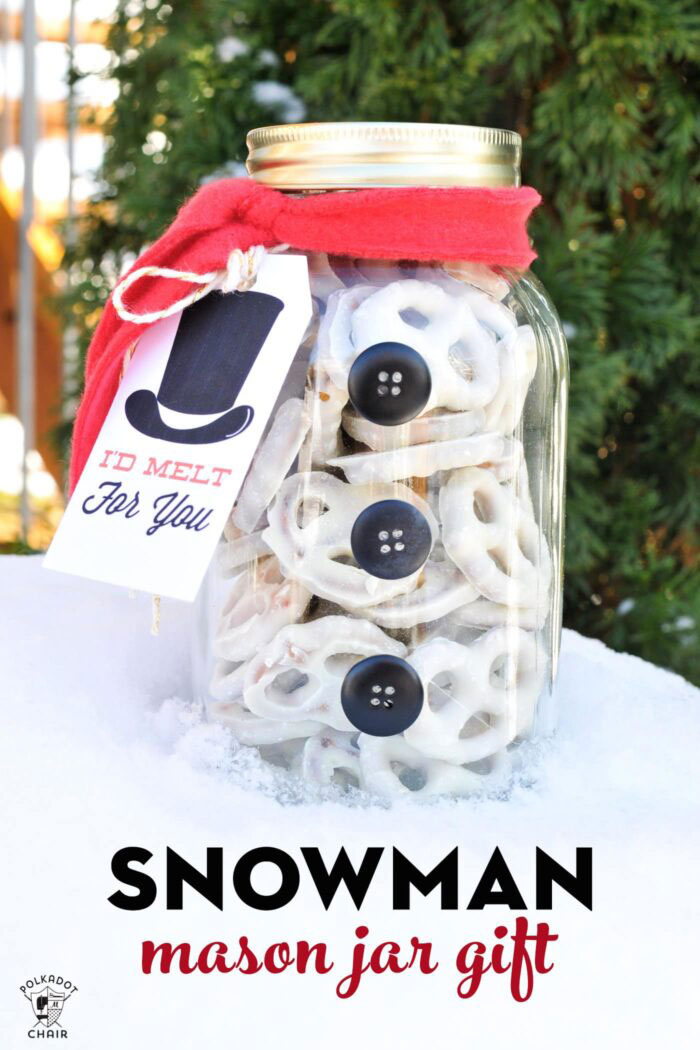 Decorate a mason jar like a snowman and fill with white chocolate covered pretzels.
Herb Garden In a Jar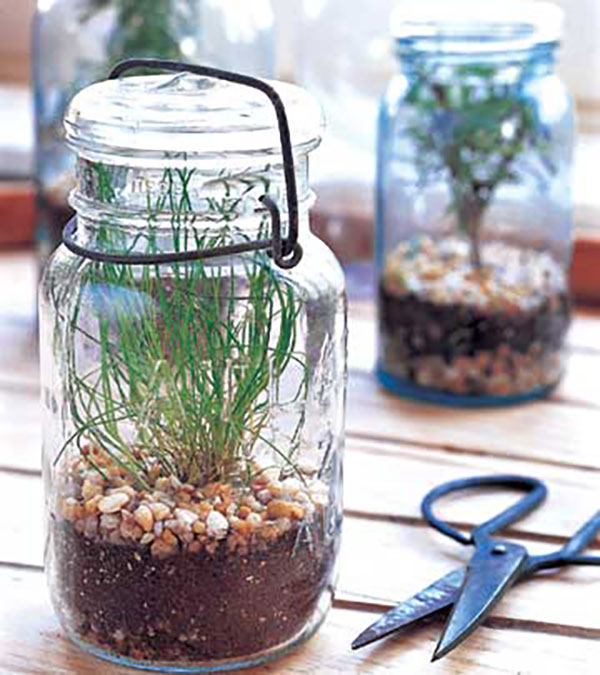 You can't get any more rustic than nature! This little herb garden is a gift that will keep on giving. Just tie a burlap bow around the neck of the jar and you are all set!
A Sewing Kit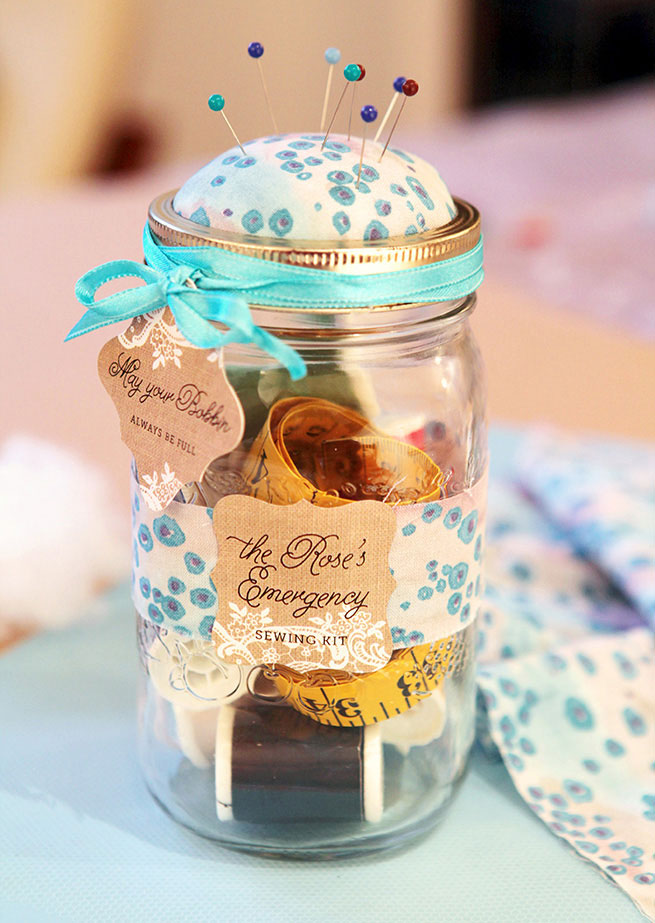 If you know a sewer, this gift would be an adorable idea. I would love to have one of these just sitting on a shelf in my craft room.
Spa In A Jar Gift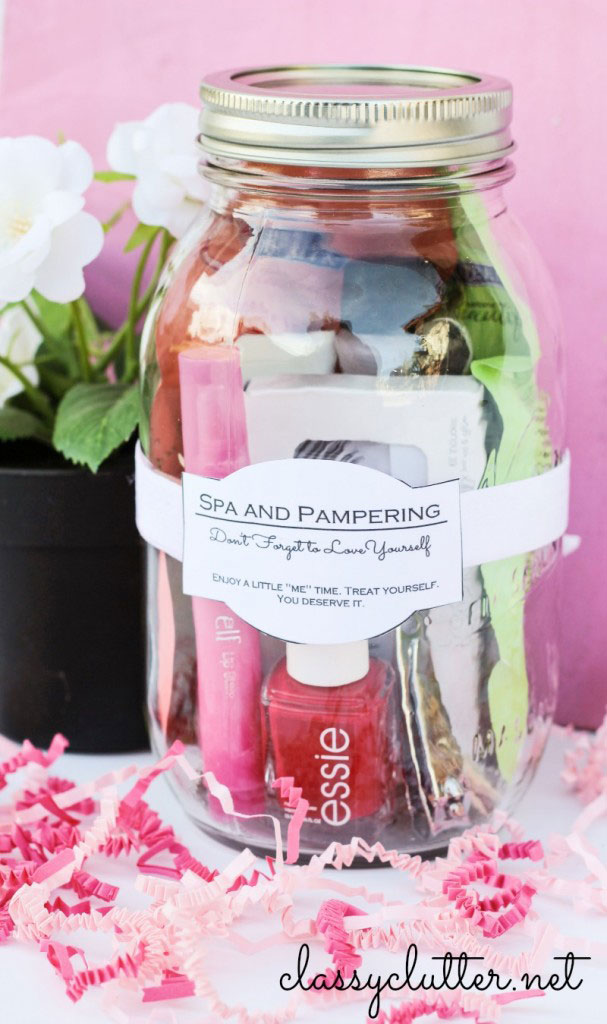 Give the gift of pampering with a jar full of treats for the body. Those little luxuries always are appreciated.
Cup Of Cheer Coffee Jar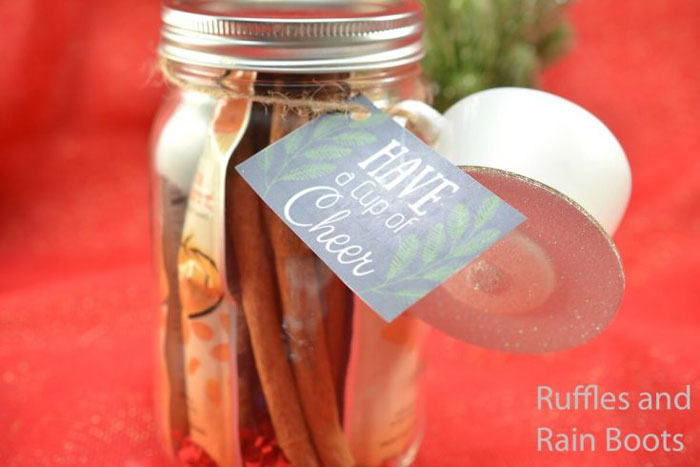 Everything you need for a special cup of morning coffee, including the cup! For the tea lover, just substitute with tea.
White Chocolate Peppermint Bark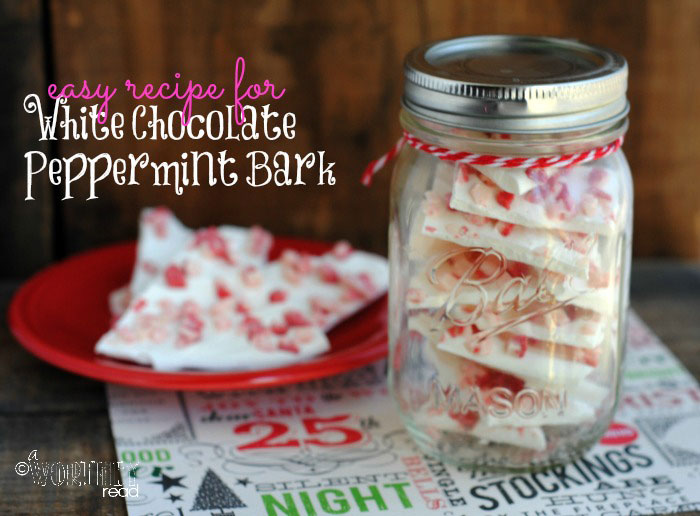 White chocolate peppermint bark is easy to make and makes a festive mason jar gift.
Homemade Christmas Jam In A Jar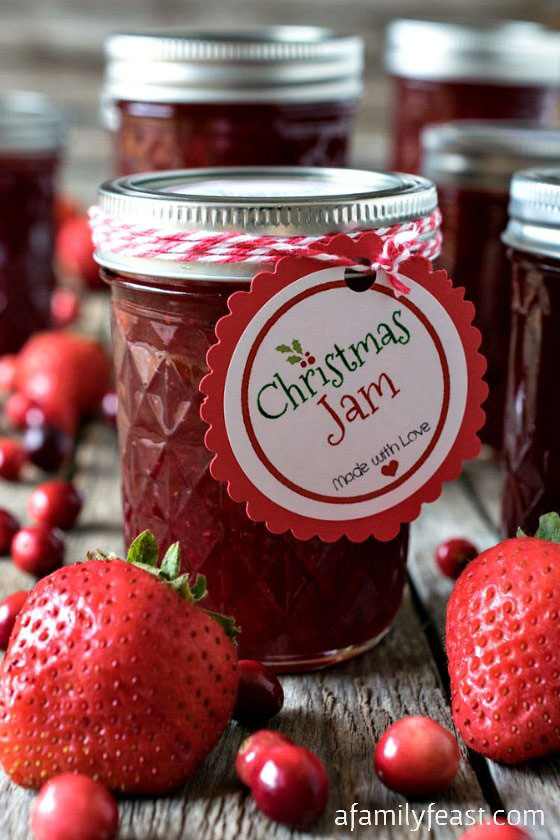 This strawberry and cranberry jam recipe is perfect for the holidays.
Layered Popcorn Mason Jar Gift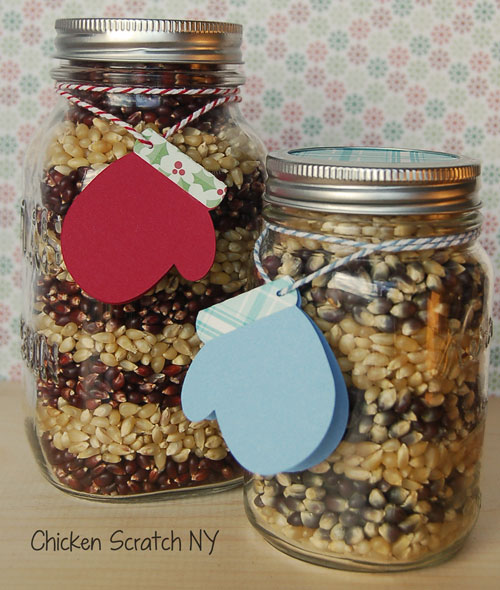 A colorful collection of popcorn kernels that are ready for popping! Displaying different color kernels in layers gives the gift jar a more festive look.
Holiday Popcorn Mix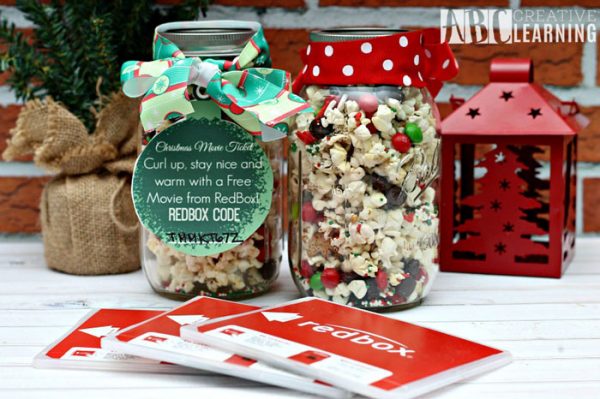 You could also pop your popcorn ahead of time and make a holiday mix that is sure to be a treat. Combine the popcorn with some candies for a savory sweet mix.
Craft Supply Mason Jar Gift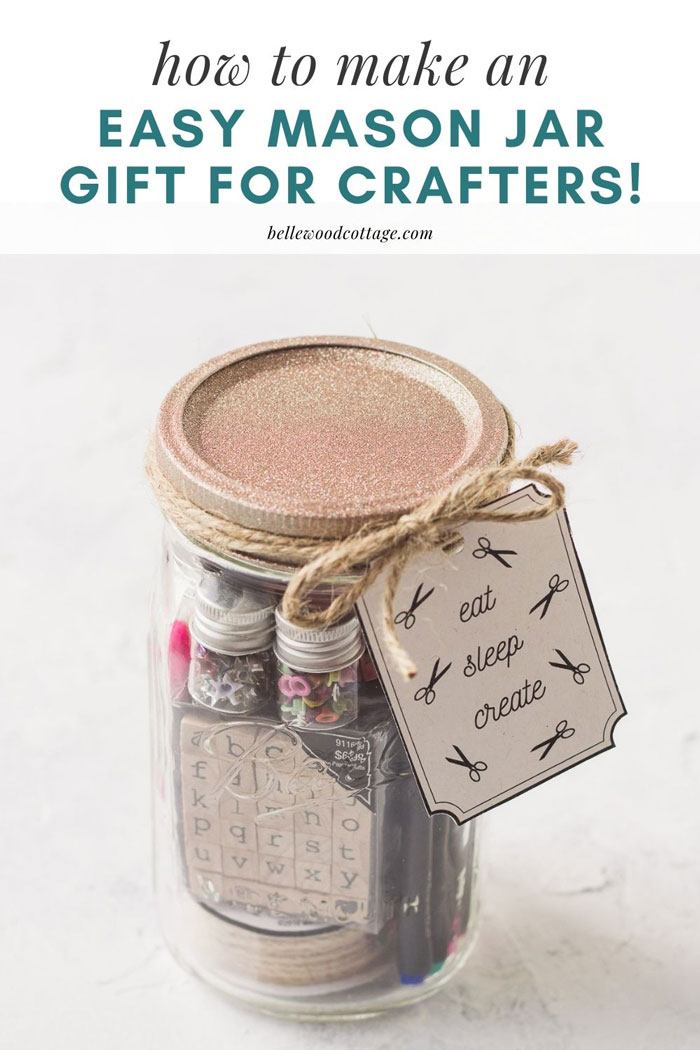 Here is a gift idea that would be so much fun to put together. Fill jars with craft supplies for a particular type of craft that your recipient likes. There is no end to the variety of jars that you could come up with.
Cookie Mix In A Jar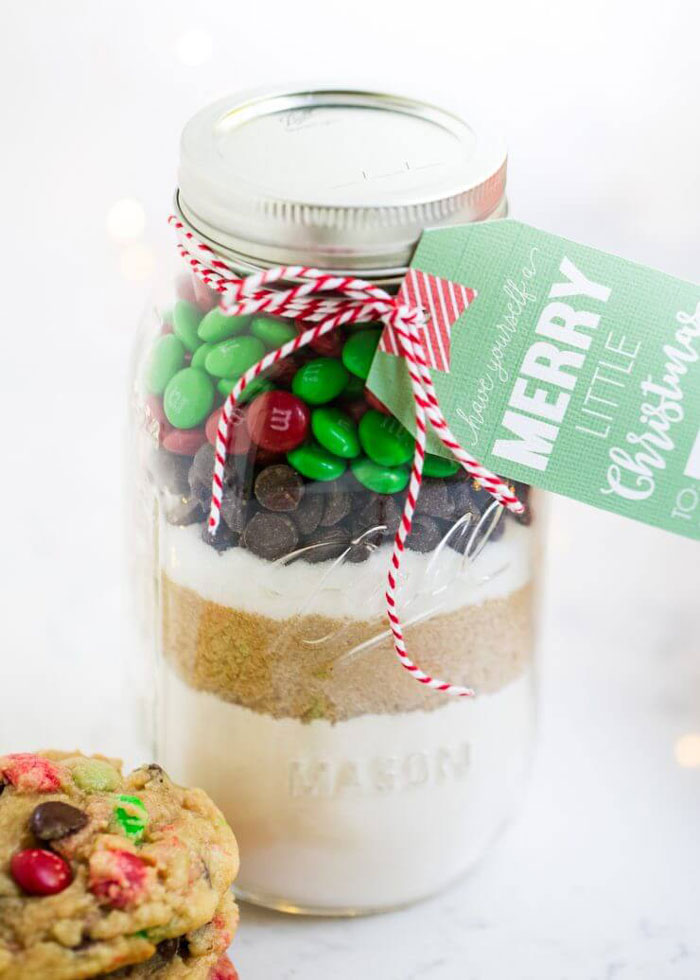 A layered cookie mix in a jar looks very festive and tempting. Then, baking and eating the cookies is such a yummie treat.
Homemade Cookies In A Jar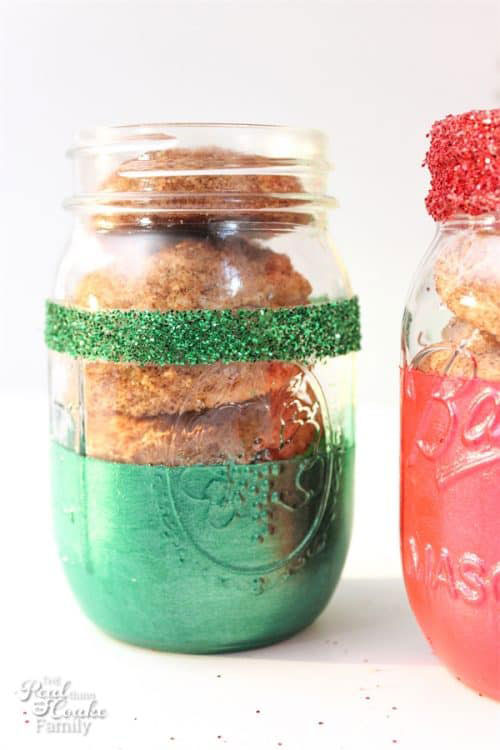 Giving or exchanging cookies at Christmas time has always been popular. A twist on the packaging is to stack them in a decorated mason jar.
Basic Barbecue Rub Gift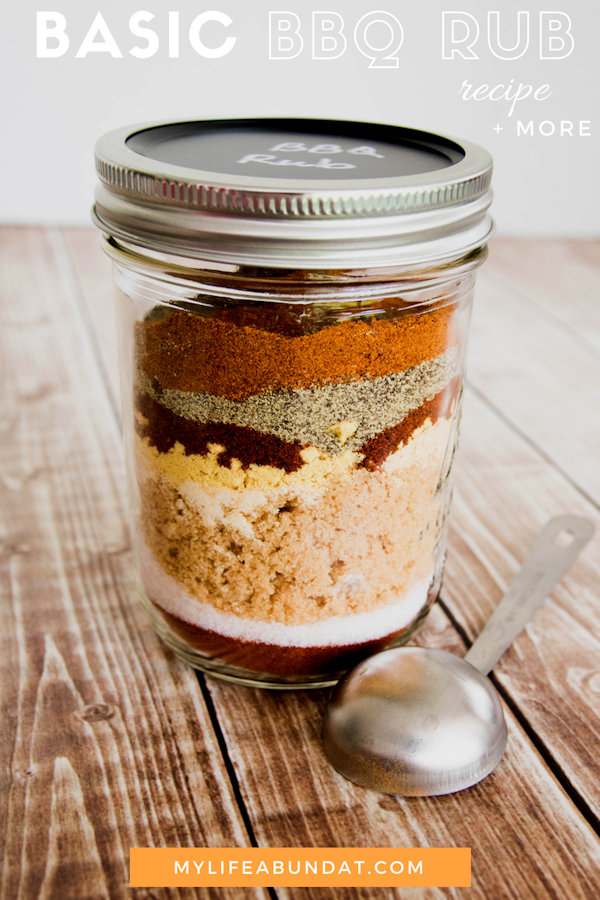 Here is a mason jar gift idea that is a little unexpected. A barbecue dry rub is an excellent idea. All the rub ingredients can be layered just like a cookie or hot cocoa mix. The different colors are so warm and spicy.
As you can see, there is a huge variety of gift ideas that you can put in a mason jar. All of these mason jar gift ideas would look especially rustic and warm if you use vintage mason jars. The unique shapes sizes and colors that you can find help to make each gift unique. If you still need a little more inspiration, check out these mason jar crafts that would also be good for gift giving.