Over the last year, I have found myself wrapped up in one wedding project after another.  When you have two daughters getting married in one year it's hard to find much time to work on any other type of project!
I have loved it though.  Now that both weddings are done, I have added a large part of the wedding decor to my Etsy store.
My most time consuming project were the brooch bouquets.  I never even took a picture of my daughter's bouquet until the morning of the wedding with my phone.   I can give you a little bit of an idea with the bridesmaids bouquets, which were quite a bit smaller.  Once I get the photographers photo, I will have to post a better picture.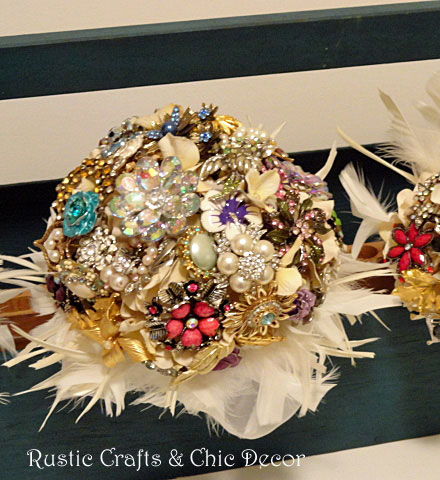 I had six of the bridesmaids bouquets lined up in this revamped tool box!  I followed the tutorial by Fancy Pants Weddings to make these.
Here is some of the rustic chic wedding decor that I made and have sold in my store: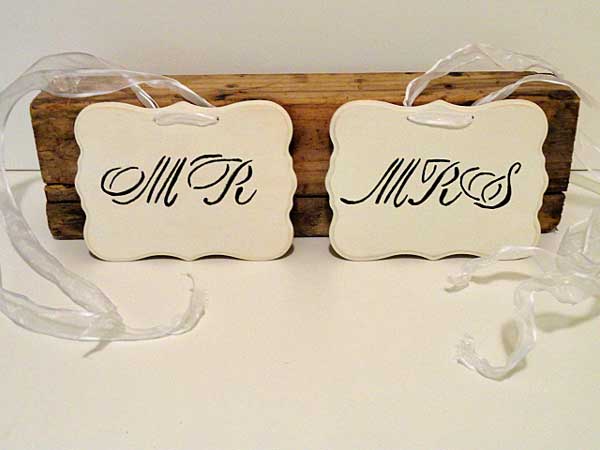 These signs are made to hang on the backs of the bride and groom's chairs at the reception.  They simply tie on with the ribbon that is woven through the wood at the top.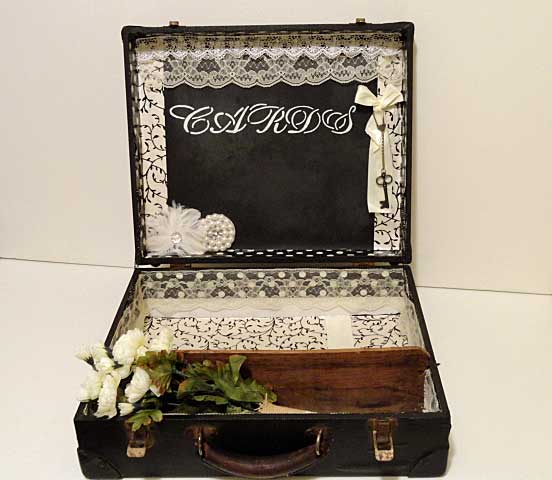 I love transforming vintage suitcases into fun card boxes for weddings!  I happen to have two new ones for a couple of different styles.  The nice thing about these "card boxes" is that after the wedding they can be used for decorative home decor.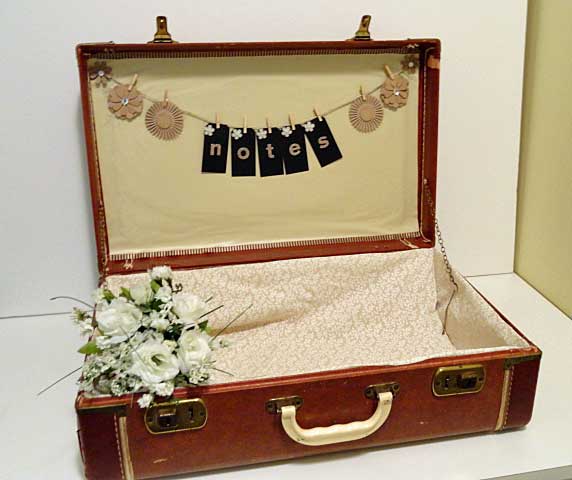 If you are looking for a unique table number idea, you may want to try what we did.  We began collecting vintage alarm clocks and set each one for a different time to use as the table numbers.  Here is a set of eight that I have for sale set at 1:00 through 8:00.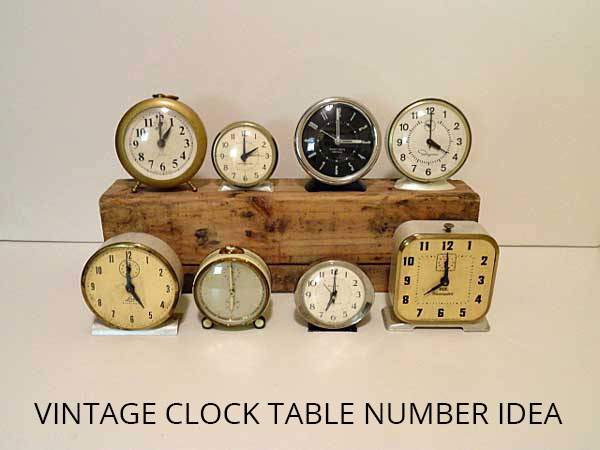 Don't be surprised if your guests want to take one home as a keepsake.  These would be great for a centerpiece giveaway game!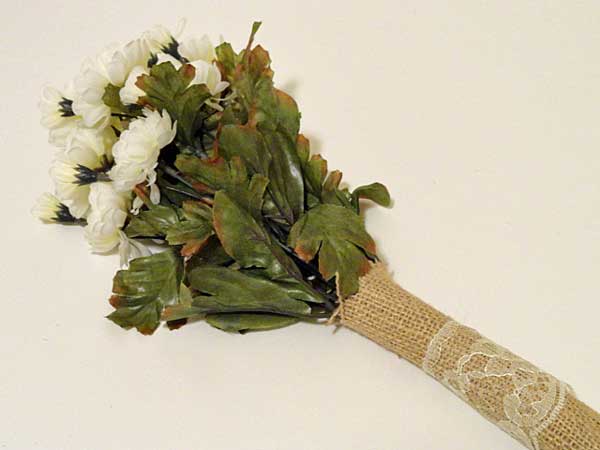 I have also added some silk flower bouquets, to the store, to be used for accent decor.  They work well as fillers inside vintage suitcases or anywhere that you need a little enhancement.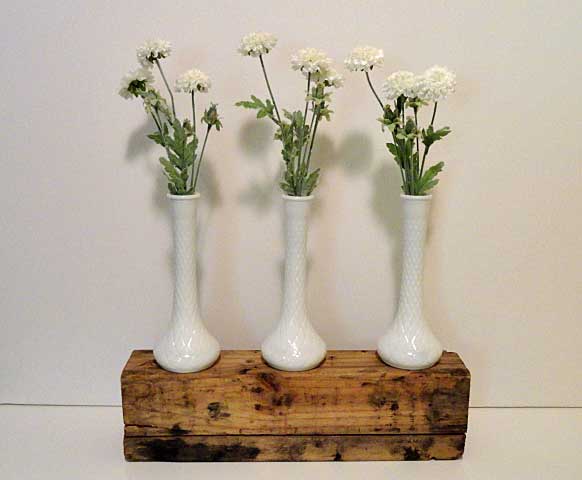 And finally, vintage milk glass is so perfect to use in weddings.  These vases can be used in a variety of different spots in your reception setting.