I have recently acquired a couple of vintage salesman sample cases that are so unique and worn in their style that they make perfect shabby chic decor items.
The first one I fell in love with because of the rugged belt that held the case together.  I was so excited by the look that I purchased the case even though it had an extremely potent smell of moth balls when I lifted the top off of it.  I just quickly put the top back on and figured I would deal with that later.
Luckily, I found a great solution for getting rid of that moth ball smell.  All I had to do was put a bowl of fresh coffee grounds into the case, seal it back up, and let it set for a couple of days.  I waited a week just to be sure.  The coffee grounds did an excellent job of soaking up that nasty odor and left me with a nice smell of a coffee shop.
I now have it sitting proudly on top of a cabinet in our master bedroom: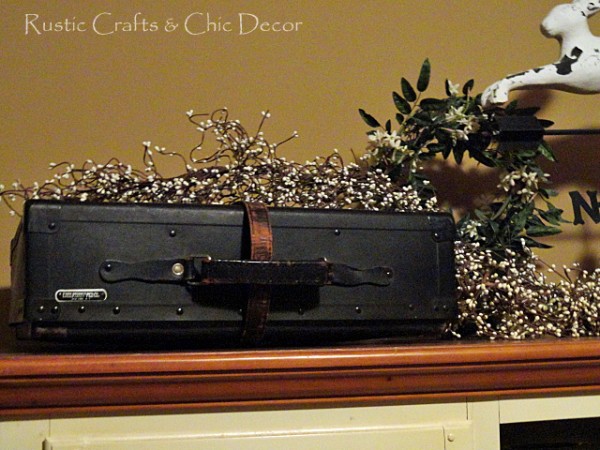 Here is a look at the top of that belt: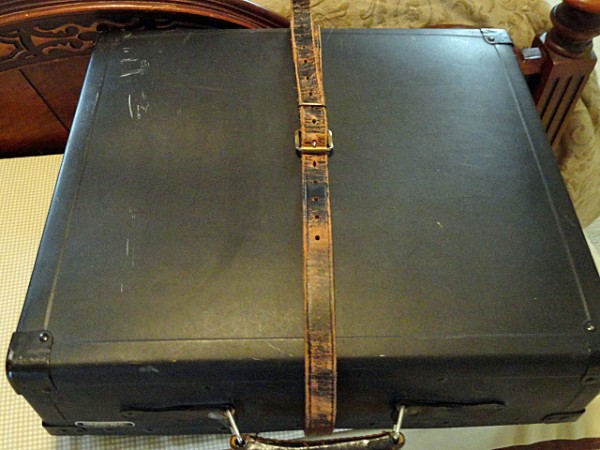 The other case that I bought is wooden, worn and probably from the late 1800's.  It had the salesman's name, city and state printed on the side so I was able to do a little research.
I found out that salesman was a tobacco merchant in the late 1800's.  I love having that information to go along with the case as it makes it all the more nostalgic.
Here are a few close ups of the case: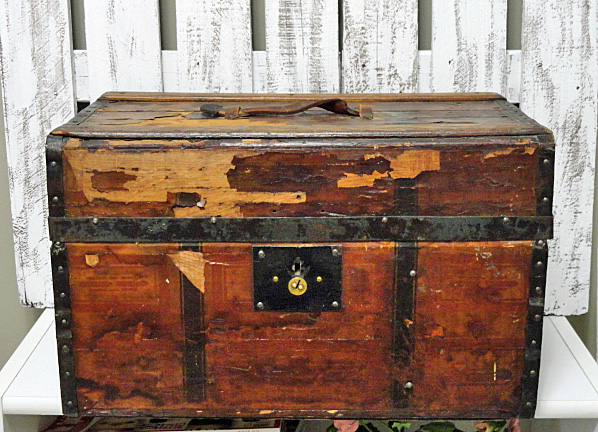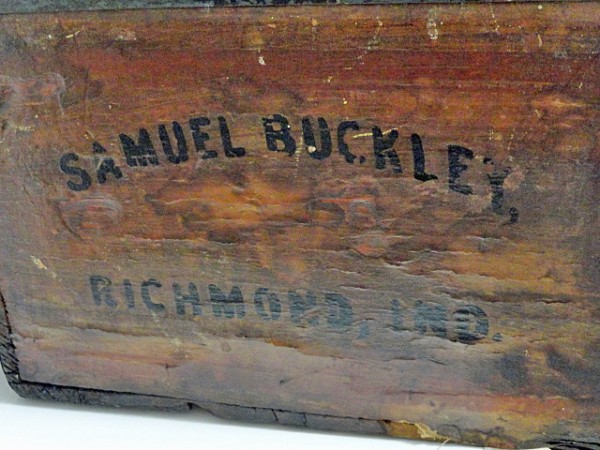 I placed it on top of a bookcase in our great room where I had another similar case.  The other case was given to me by my mother in-law.  It was a trunk that was used by my husband's grandpa when he was a child.  I was amazed at how well the two cases went together when I stacked one on top of the other.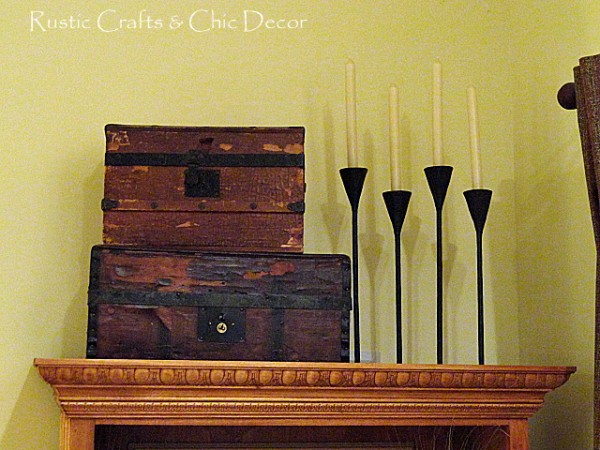 Happy Decorating!