My husband and I were out antique shopping last weekend and came across this cool vintage ice sled.  We both fell in love with the rustic look and tried to figure out how we could use it in our home or cabin.
It was standing upright when we first saw it so when we laid it on the ground, it occurred to us that it was the perfect size for a coffee table.  After a little more pondering, we came up with a unique idea for the legs of the table.  I won't be sharing that though until we actually transform this sled into a coffee table.  So stay tuned!
Here is what it looks like lying flat on the ground: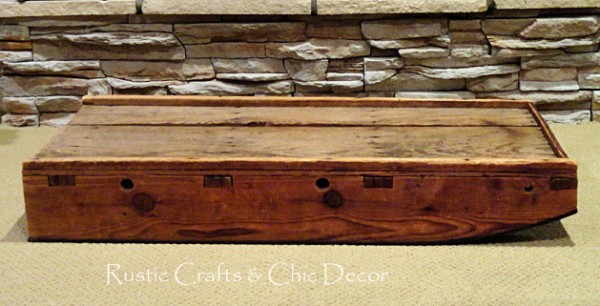 Once it is lifted, I think it will be amazing!  I was so happy with our vintage find for a coffee table that I thought it would be fun to look at some other  unique coffee tables.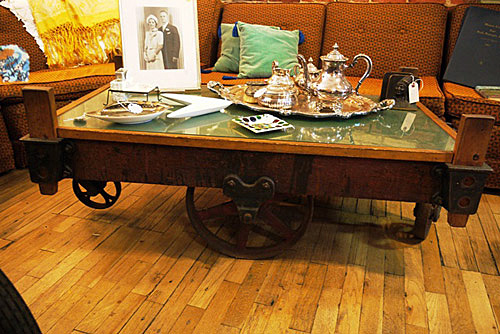 A couple of week's ago, I had seen a luggage cart similar to this one at a high end restorations and antique store.  I absolutely loved it but it was a bit pricey for what I needed.  It does make an awesome look as a coffee table though!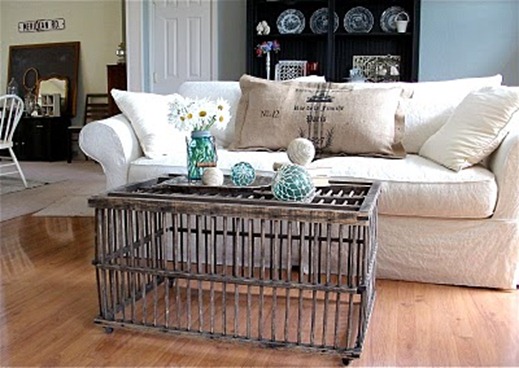 An old chicken crate gets a stylish new life as this shabby chic coffee table.  I love the airiness of it which is especially nice for smaller spaces.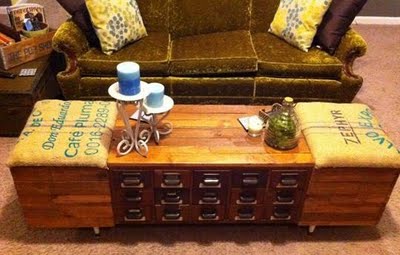 I quite often see card catalogs in antique stores but I have never thought to use one as a coffee table.  This design with the added storage ottomans on the sides looks amazing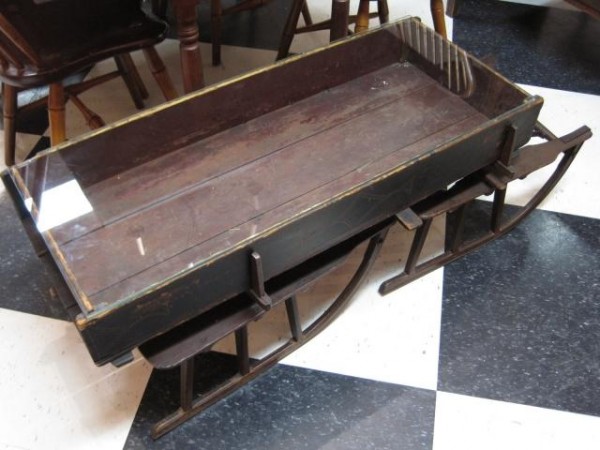 And finally, here is a coffee table made from a different kind of sled.  This old milk sled is already the perfect height for a coffee table.  A glass top was added to the wagon style sled.  It would be fun to store vintage keepsakes underneath the glass!
Happy Decorating!