If you are throwing a Christmas party this year, chances are you want your place to look festive and inviting. There are lots of creative ways to achieve a party atmosphere and you can have a little fun getting there too. I rounded up ten DIY Christmas party decorations that I especially liked for their rustic or vintage appeal. They are also fairly easy to put together and look amazing. Try one or several and then invite your friends or family over to enjoy the festivities.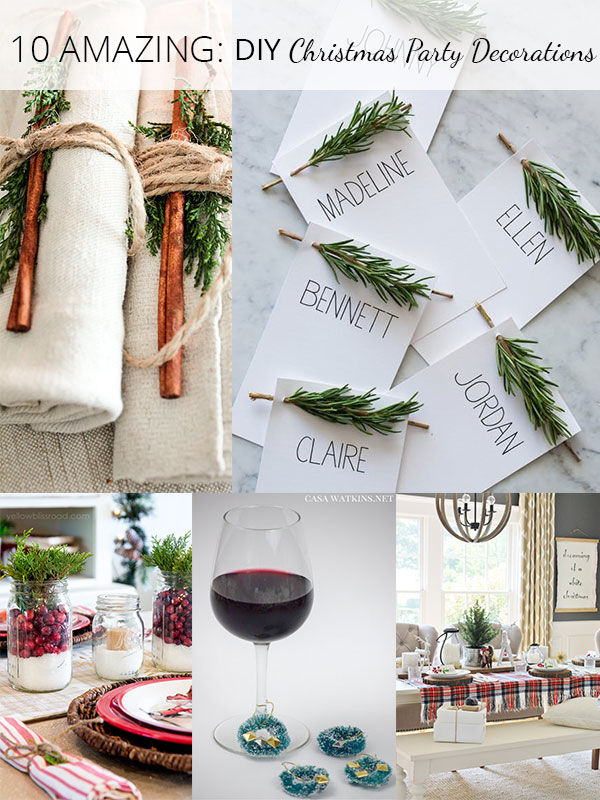 1. Mason Jar Centerpieces
I love this idea from Yellow Bliss Road to line the center of a table with a row of simple mason jars filled with greenery, cranberries and rock salt. Having the larger jars varied with the smaller jars with candles gives a stunning look. If you collect vintage mason jars, this would be a great way to use them.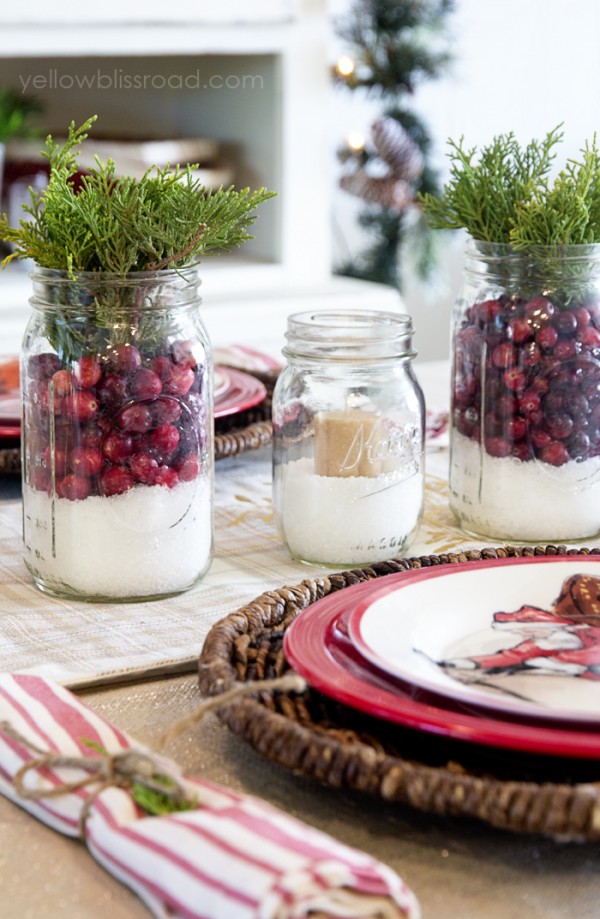 2. Log Centerpiece
Of course a rustic log centerpiece is a perfect idea in my book! This beautiful centerpiece is from SAS Interiors and would be another great way to decorate your holiday table.


3. Hot Chocolate Bar
Who wouldn't want to go to a party with a festive looking hot chocolate bar like this set up? Sign me up for sure! Pen N Paper Flowers put together this fantastic display complete with a little rustic wood slab and crates. Definitely my favorites!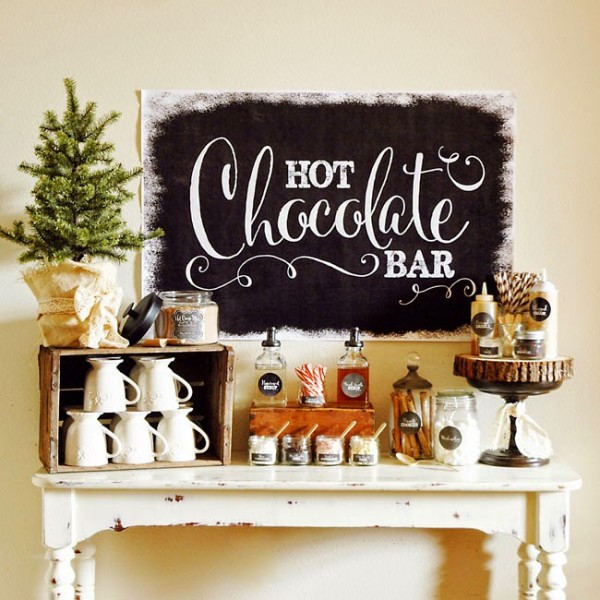 4. Christmas Ornament Drink Glasses
If I am going to drink at a party, I want it to be out of a Christmas ornament! I love this idea from Moms Of Tulsa. If everyone is carrying one of these around the room, then the decorations are just being spread throughout!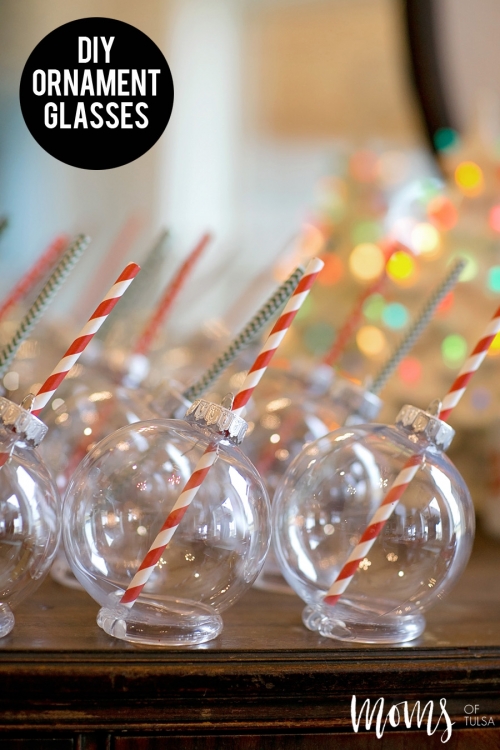 5. Vintage Blanket Tablecloth
What better way to warm up a holiday table than with a vintage blanket? This idea from City Farmhouse is so incredibly inviting. There is no need to go out and purchase a new Christmas tablecloth when you have a festive looking blanket like this!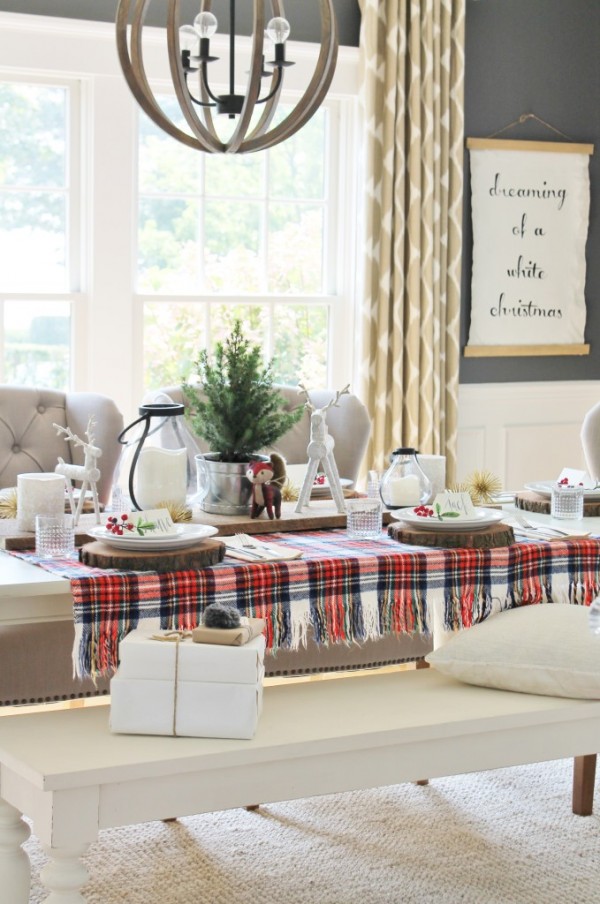 6. Display Treats Using Fun Props
Something that I like to do when entertaining is to arrange the treats on my table at various heights for better visibility. Quite often, I end up making the different levels using rustic or vintage props which also adds a little extra interest to the table. Here is a little example of what I have done.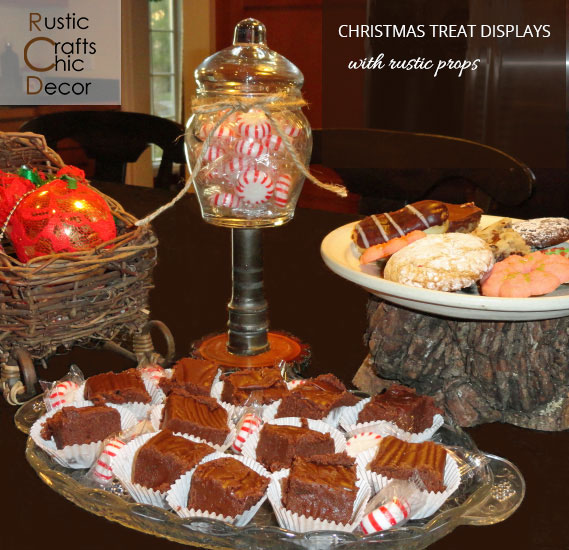 7. Wine Glass Charms
If you are serving wine at your party, then festive wine glass charms are a must. I am loving these Christmas wreath wine glass charms by Casa Watkins Living.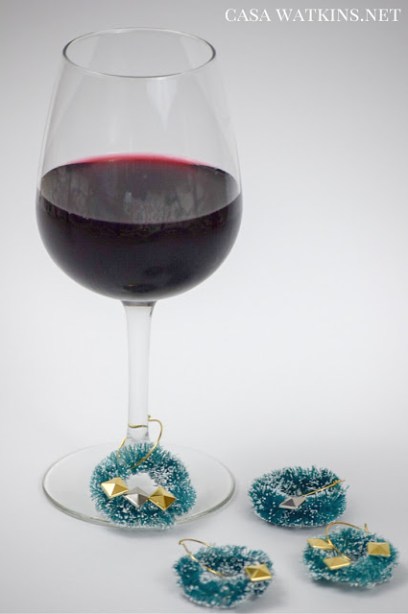 8. Napkin Rings
Simple, rustic and elegant napkin rings will set a warm tone for the table. These napkin rings from Vintage Home are simply made from a little greenery, a cinnamon stick, and twine.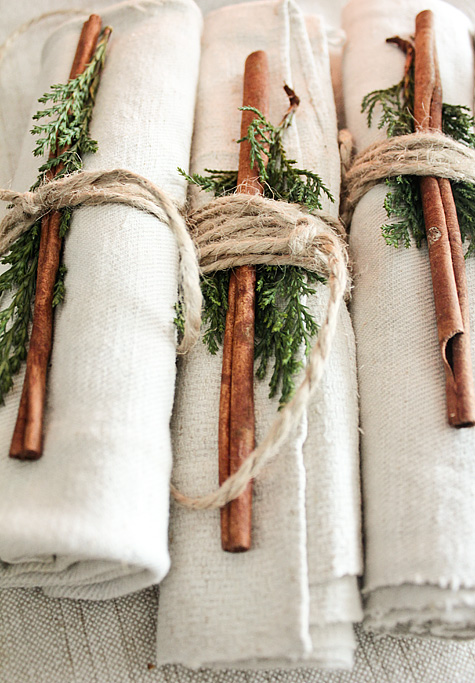 9.  Placecard Holders
Sometimes the simplest of things are all that is needed. These placecards by Spoon Fork Bacon have an understated elegance that leave room for the rest of the décor to give a shout out.

10. Chair Back Decorations
Finally, decorated chair backs add a very nice touch. A wreath hung on the back of a chair is an easy way to get a festive look without having to sew a more complicated chair cover. This idea for a DIY star anise wreath from Driven By Décor is a fun way to get a festive look and smell at the same time.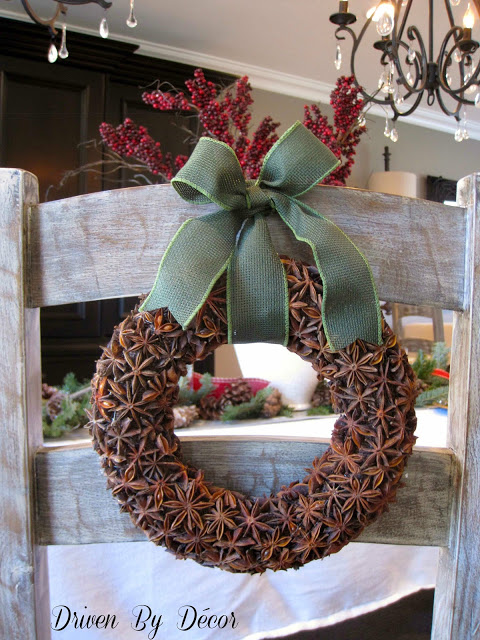 Let the parties begin!
Subscribe Now!
Don't miss out on any of the holiday or home decor projects and inspiration. Subscribe now to get the latest ideas sent directly to your inbox.