Perfect DIY Christmas Gifts For Teachers, Hostesses And More
When you love to craft, chances are that you also love to give handmade Christmas gifts. It's a great idea for something that is heartfelt and personal. The only potential problem with making your own Christmas gifts is the extra time it might take. Most of us are extra busy, during the month leading up to Christmas, with decorating, baking and going to parties. Unless you start making your gifts in June, you may be hard-pressed to come up with the time. Luckily, there are plenty of handmade gift ideas that can be completed in no time at all!
Handmade Christmas gifts are especially nice to give to friends, teachers, hair stylists or other service people that you do business with. They also make an extra special treat as a hostess gift or a secret Santa idea. Since all of the DIY Christmas gifts are quick to make, it's easy to come up with something for everyone on your list. Plus, who doesn't appreciate a handmade Christmas gift? It definitely sends a message of love and care.
There are so many fantastic ideas out there for handmade Christmas gifts but this collection of twenty DIY Christmas gifts are the easiest to make at the last minute but still unique and special enough to make a great gift.
Related: Creative Gift Wrapping Ideas
This post contains recommended product links. If you make a purchase through one of the links, I will earn a small commission at no extra cost to you.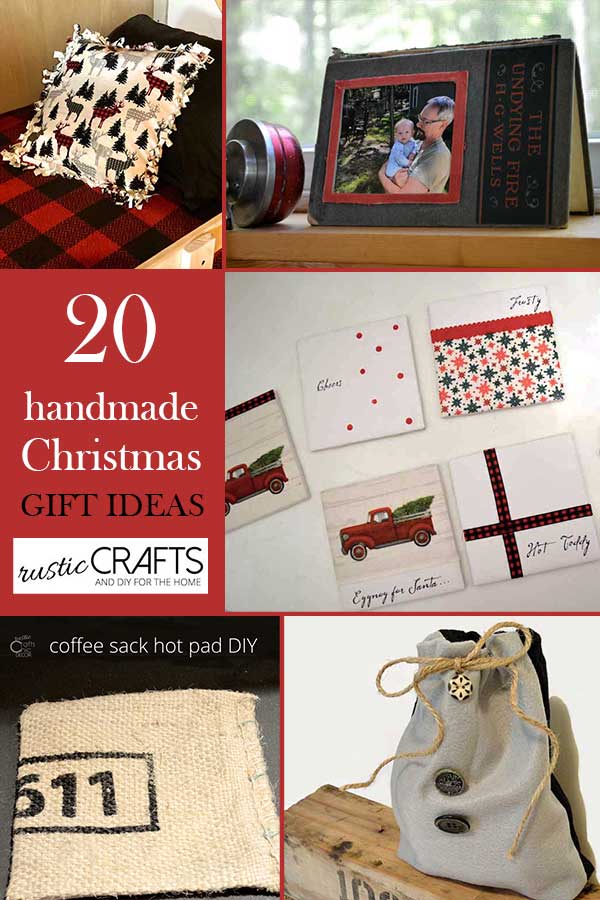 20 Handmade Christmas Gift Ideas
1.  Chalkboard Mug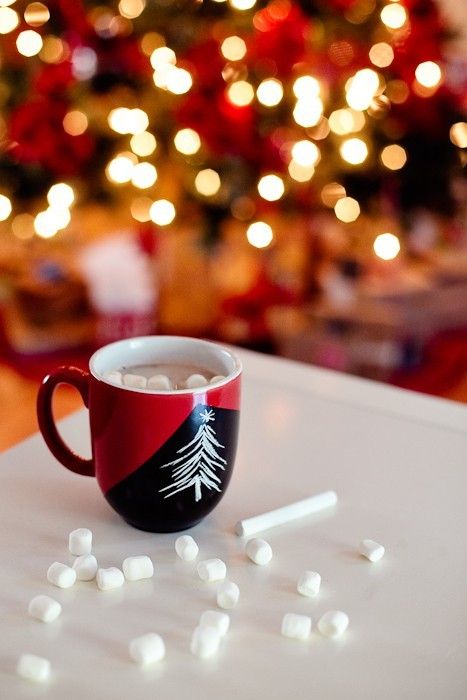 A chalkboard mug is so fun and it's so easy to make. All you need is a mug and chalkboard paint. You can either paint the whole mug, half the mug or a section in a fun shape. As a Christmas gift, it's extra nice because you can draw a Christmas picture or message which can be erased after the holiday and replaced with whatever the recipient wants it to say.
SHOP: Chalkboard Paint
2.  Handmade Christmas Mason Jar Luminary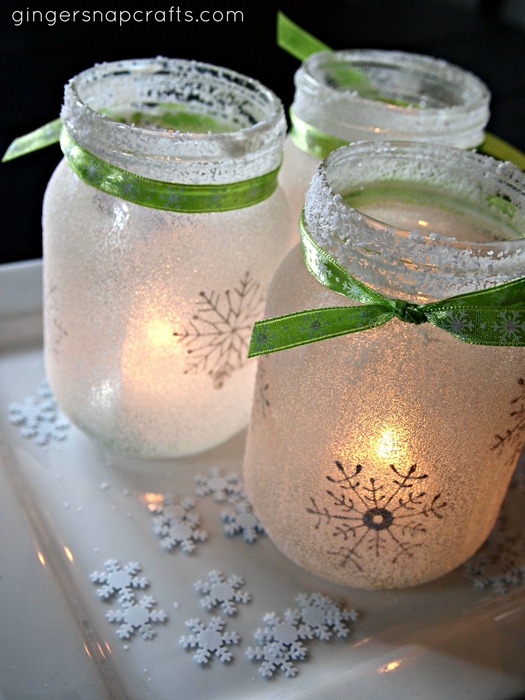 How pretty are these shimmery winter luminaries? They make a pretty Christmas gift that can be displayed all winter long. Create your own using kosher salt and metallic glass paint.
SHOP: Metallic Glass Paint
3.  DIY Bag Clips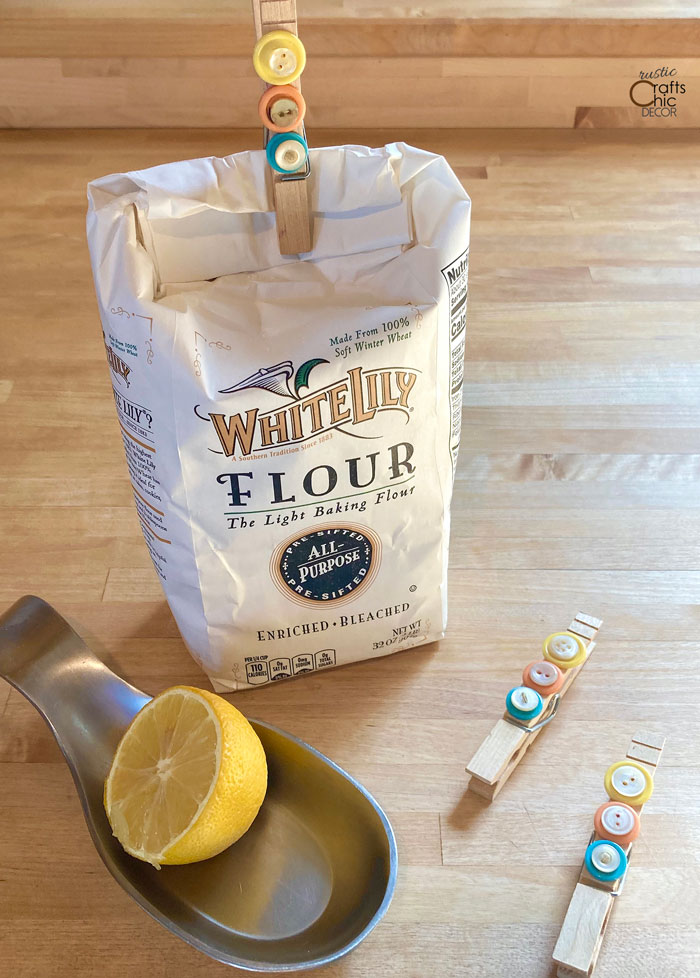 These clips are quick and easy to make and are great to use as bag clips or for clipping papers together.  Put a magnet on the back to use as refrigerator clips.  Sets of these can be made in various different styles with patterned papers, paint, stamps and various buttons. Combine the clips with another gift in a bag and use a clip to hold the bag shut.
SHOP: Christmas Buttons
4. Mason Jar Soap Dispenser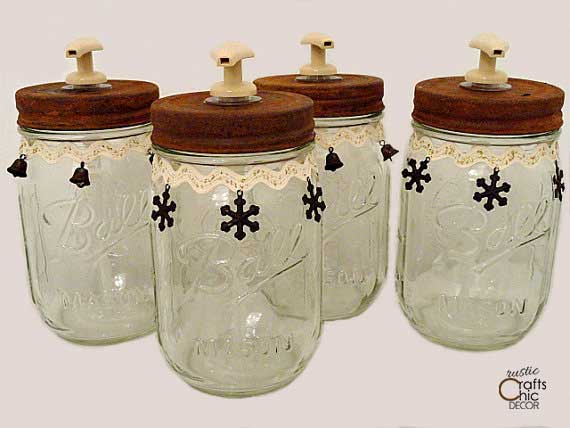 Turn a common mason jar into a festive Christmas or seasonal soap dispenser. All you need is to replace the lids with ones specially made for use as a soap dispenser and decorate your jar. If you happen to make your own hand soap, you can fill the soap dispenser with it.
SHOP: Mason Jar Soap Dispenser Lids
5. DIY Christmas Coasters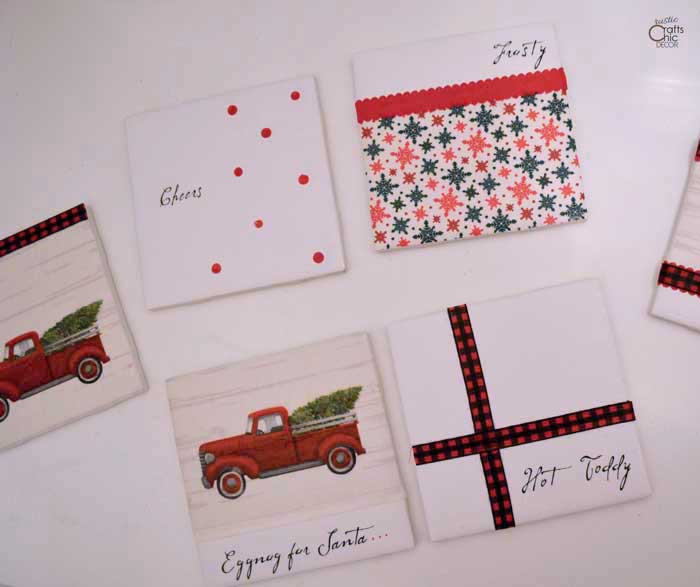 Make some festive holiday coasters using leftover tiles, napkins and ribbon. You can also use magazine cutouts or craft paper to create a personal design. All you need is a little Mod Podge for adhering and sealing.
SHOP: Mod Podge
6. Festive Cookie Sacks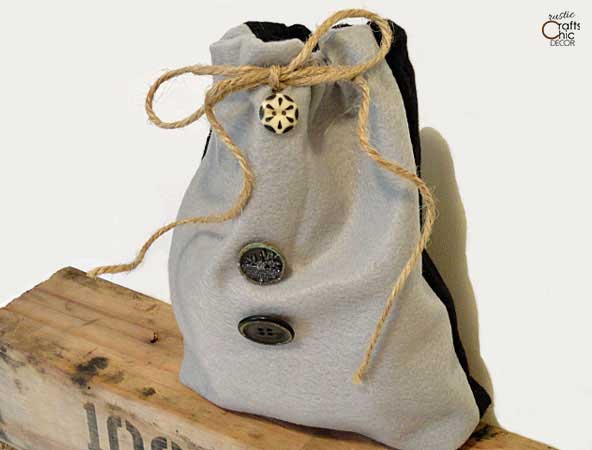 For Christmas treat gifts like cookies or candy, you can make your own treat bag to gift them in. Because the bag is made out of felt, it can easily be reused to store other items.
SHOP: Felt
7.  Handmade Christmas Gift Ornament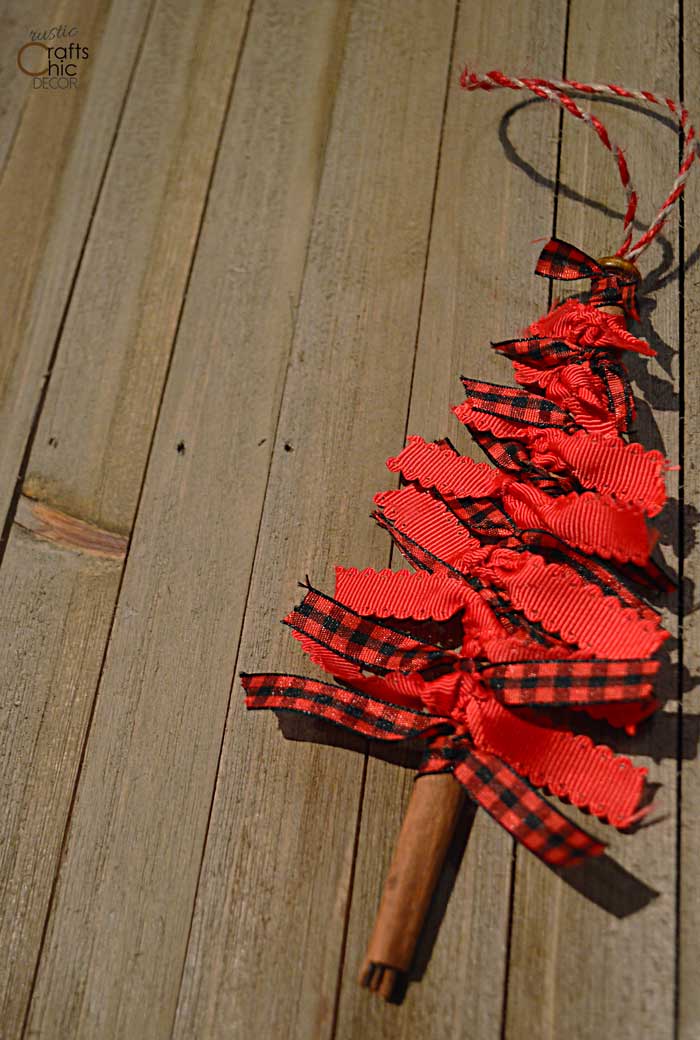 A homemade Christmas ornament always makes a nice gift. They can also be used to decorate a gift package which makes it two gifts in one!
SHOP: Ribbon
8. DIY Twig Candle Holder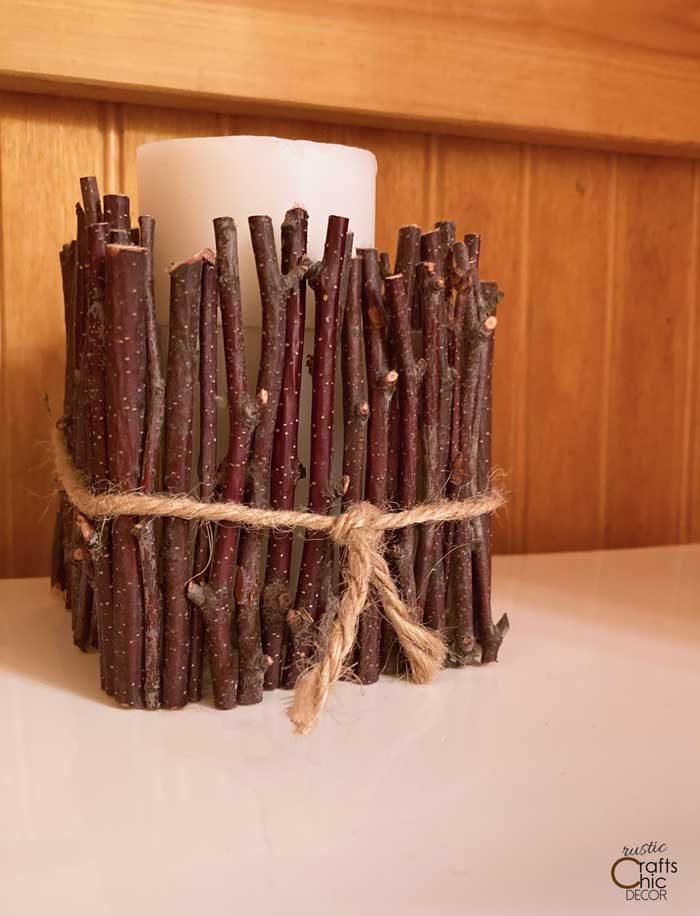 Here is an easy DIY Christmas gift using some twigs and a plain glass container. To make it more festive, simply tie it off with some Christmas ribbon or string.
SHOP: Glass Candle Holder
9.  Zipper Book Clutch

Book lovers will love a decorative clutch made from an old book cover. Just add some coordinating fabric and a heavy-duty zipper for this Kate Spade inspired idea.
10. DIY Pine Scented Candles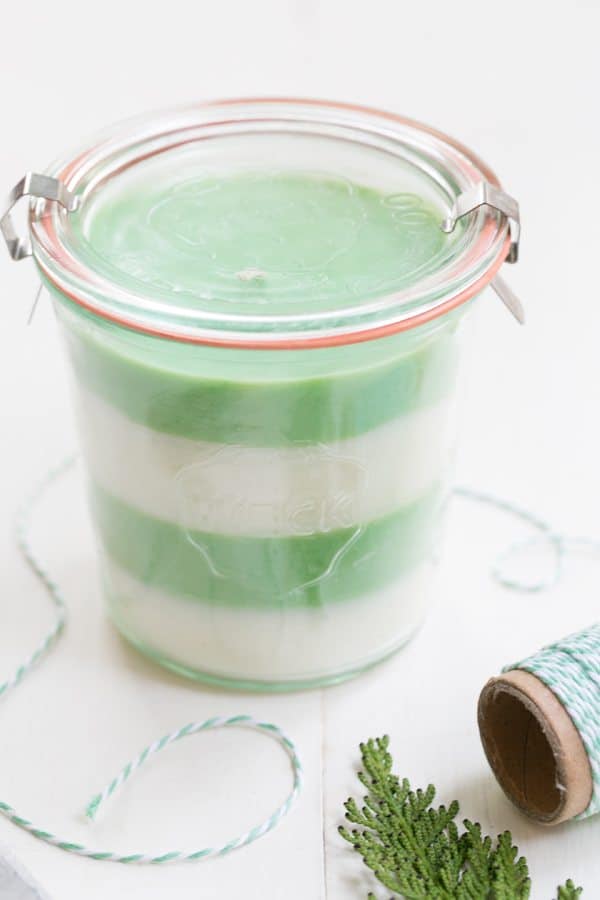 Give the scent of Christmas with a homemade pine-scented candle. Both the look and aroma are full of Christmas cheer.
SHOP: Pine Scented Candle Oil
Related: 20 DIY Mason Jar Christmas Gifts
11. Handmade Christmas Tree Gift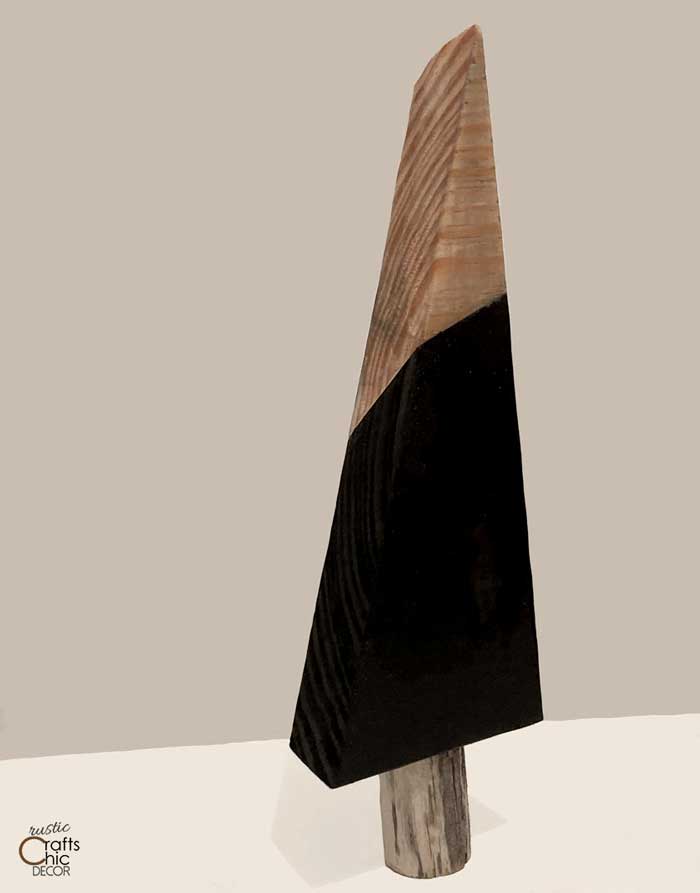 Make a rustic modern Christmas tree out of scrap wood. Leave it plain or decorate it with glitter, buttons, gems, beads or ribbon for a more festive look.
SHOP: Craft Gems
12. DIY Book Picture Frame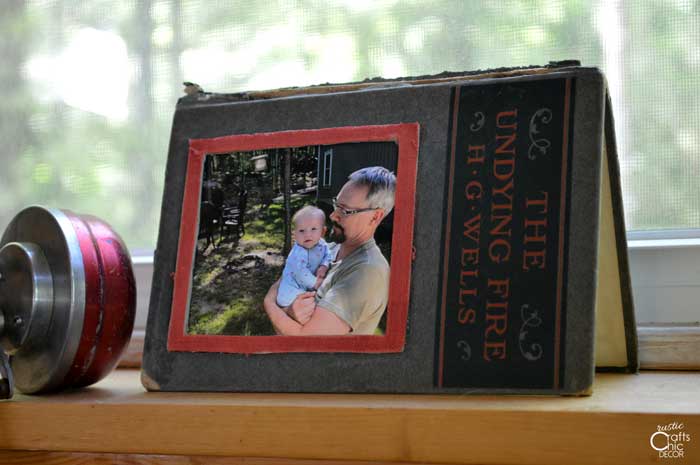 Make your own picture frame using an old book cover. Most people like unique frames and this one is sure to please the book lover on your list.
13. DIY Coffee Sack Hot Pad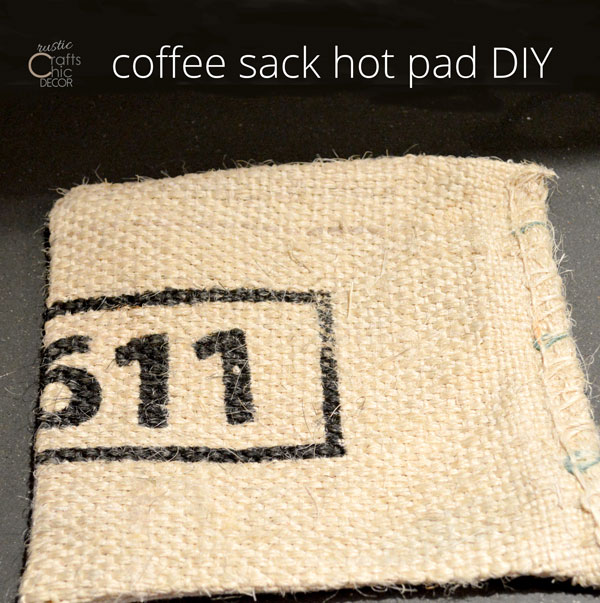 Almost anyone can use a new hot pad to set their hot dishes on. Create something unique buy making one out of an old coffee sack.
14.  Pine Coasters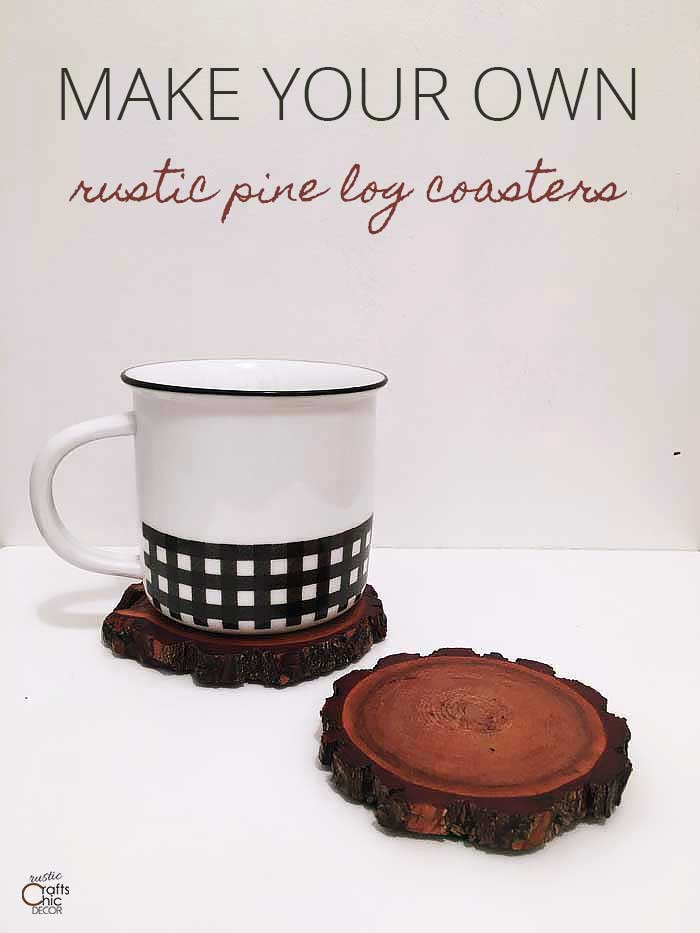 Slices of pine covered in varnish made the perfect rustic coaster. A set of these makes a unique DIY Christmas gift.
15.  DIY Soy Candle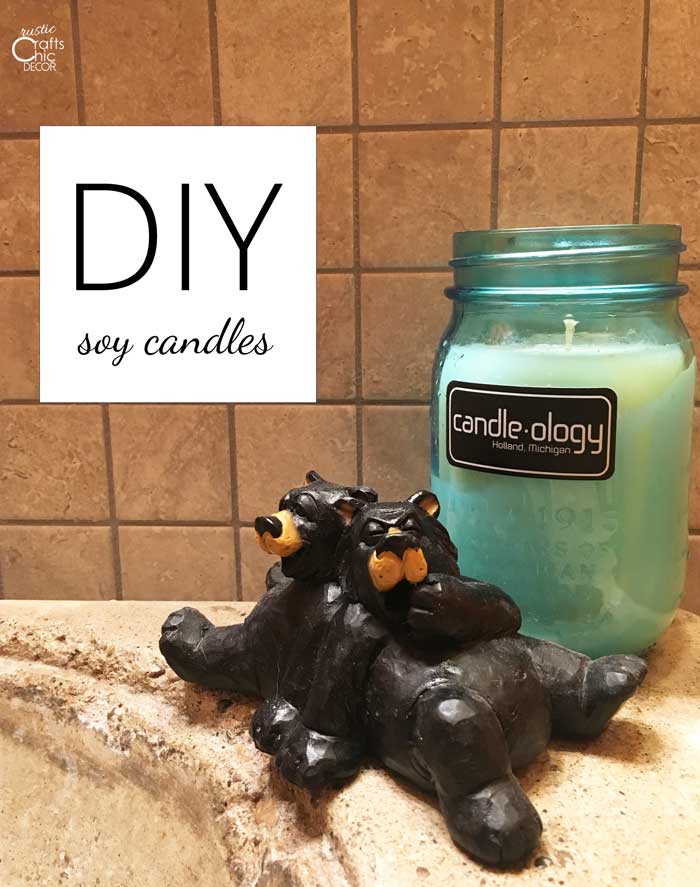 Make your own candles using soy wax and a variety of different fragrances. Some popular scents for Christmas are candy cane, gingerbread, Christmas wreath or mistletoe.
SHOP: Christmas Candle Fragrances
16. DIY No Sew Christmas Pillow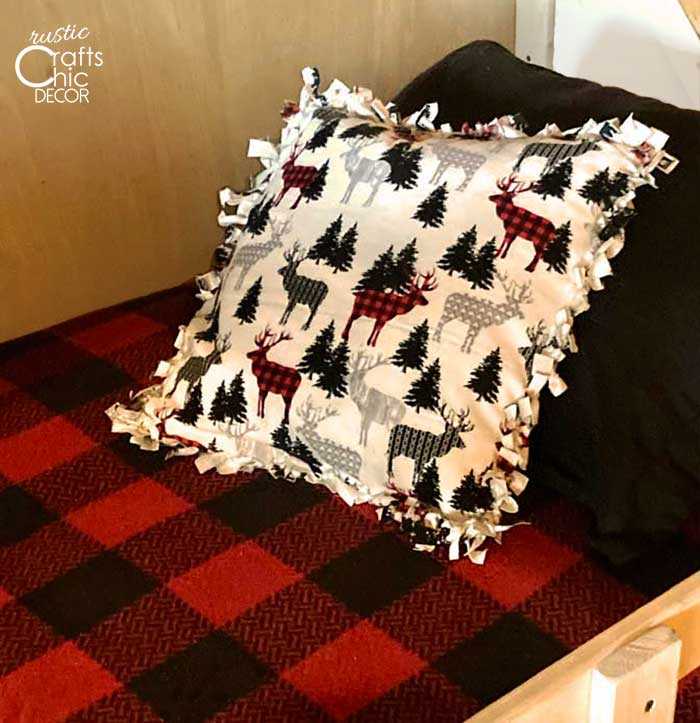 A no sew pillow cover is quick and easy to make using knots instead of thread. Personalize the fabric with a design you know your recipient will like or stick with a generic holiday theme. Either way the pillow makes a nice gift.
17.  DIY Pen and Pencil Holders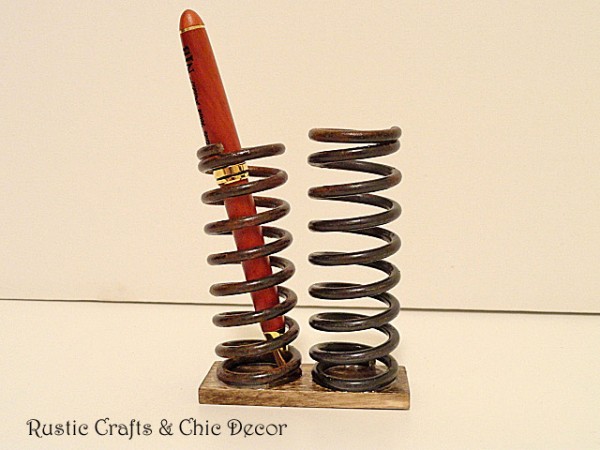 If you are a collector of industrial items, you may have some old springs on hand. If so, turn them into a unique pencil holder gift.
18. Etched Wooden Spoons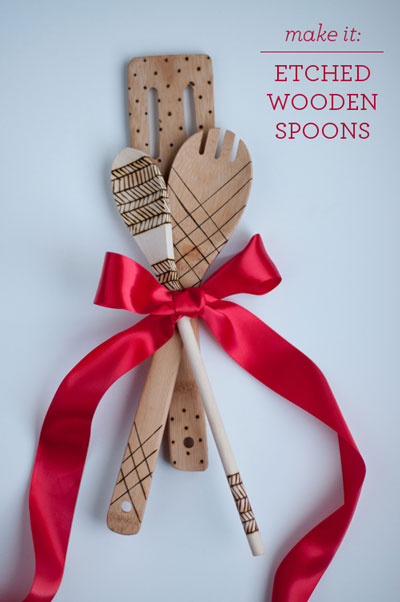 Turn plain wooden spoons into a decorative gift item by adding a wood-burned design. It's a fun way to personalize or add character.
19. Tic Tac Toe Game In A Bag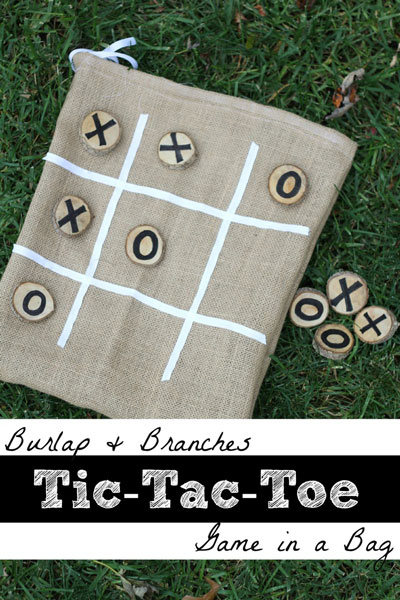 A tic tac toe game is fun for both adults and children. The rustic design makes it nice to have setting out on display.
20.  Wine Cork Keychain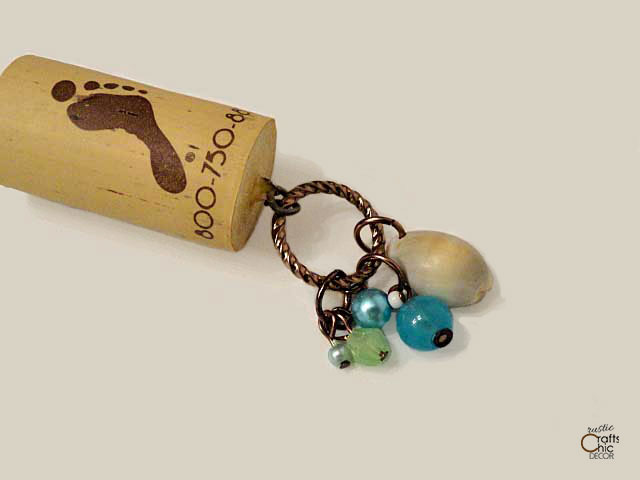 A wine cork keychain is a good last-minute gift idea….you may have to finish a bottle of wine first though!
I hope you have been inspired by these handmade Christmas gifts!