I don't know what it is about twine, but I love the look of it and have spools all over my craft room!  Whenever I get the chance, I am giving some item a new and slightly rustic look by wrapping it up in twine. Because of this, I have come up with a collection of craft projects with twine.
Twine Craft Ideas
Twine Covered Storage Tins
One of my favorite projects are the old Christmas tins that I gave a new life to by updating their look with twine.  They are now handy storage containers that I don't mind having visible.

You can see the details for this project at my post on DIY Storage: Using Recycled Tin Canisters.
Here are some more craft projects with twine that I found that are creative, easy and full of style!
Lamps Wrapped In Twine
Twine Lamp Ideas by Inspired Honey Bee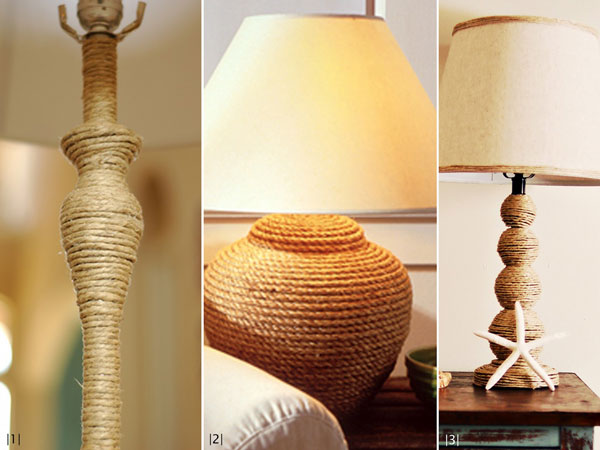 If you have lamps with great styling but the color of finish is all wrong, no worries!  Wrapping them in twine gives them a brand new look that will blend perfectly with your rustic chic, beachy or neutral decor.
Candles Wrapped with Twine
Twine Wrapped Candles by HGTV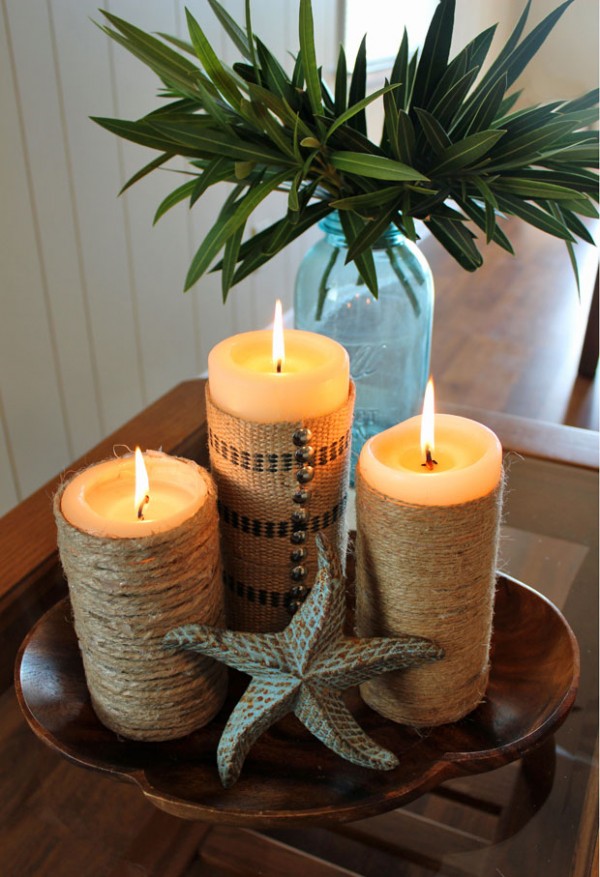 A candle suddenly has more visual interest when it is wound up in twine.  Experiment with different thicknesses and try wrapping candles at a variety of different heights in a grouping.  Some candles you may only want to wrap half way up the candle.
Wine Bottles Wrapped With Twine
Twine Wine Bottles by aurOre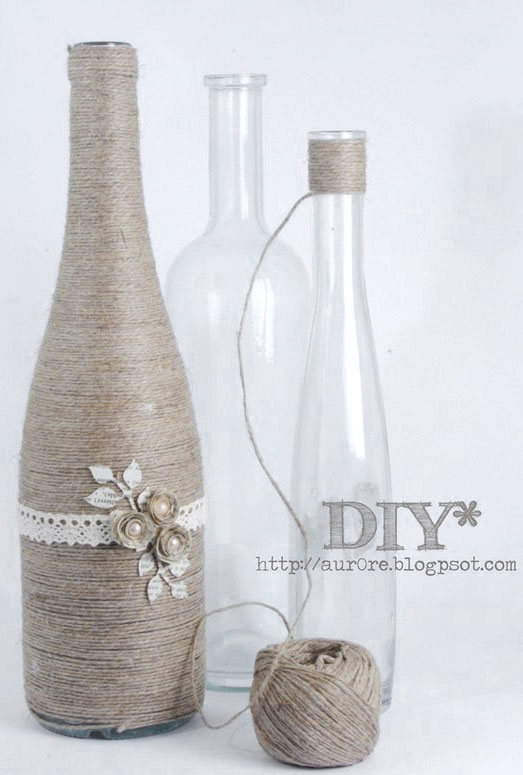 Recycled wine bottle projects are always a favorite here and wrapping one of those bottles in twine is a fantastic idea for creating an interesting and unique vase.  My version uses just a little bit of twine at the top and bottom of a wine bottle:

Basically, anything that you can think of, you can wrap in twine!  For a little bit different type of craft, I found this fun coaster idea using a thicker jute twine.
Coasters Made With Twine
Jute Coasters by Doodles and Stitches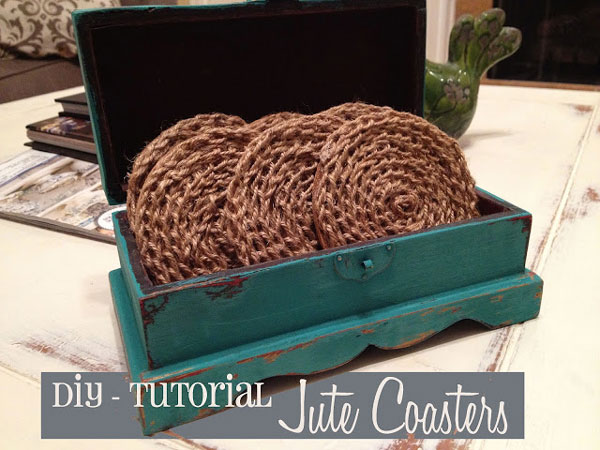 Aren't they great?  I really like the box they are displayed in too!
What ideas do you have for craft projects with twine?  Share your ideas in the comments section below!