Making things with fabric is always a satisfying project. If you are like me, you probably have a large stash of fabric and scraps that are just screaming to be made into something. Or, if you don't have fabric but still want to make something, just take a look in your closet. Chances are that you have some old clothes that you can use for fabric. After you check out some of these DIY fabric crafts, you'll be itching to use up some of that fabric no matter where it comes from.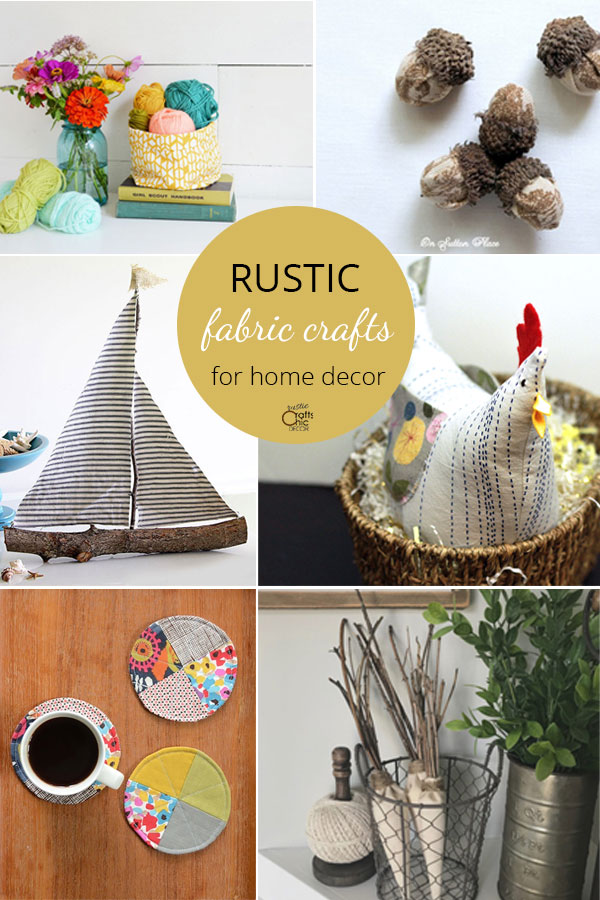 Besides making placemats or table runners, there are plenty of other fabric projects to do for the home. One of my favorite crafts to do at Christmas is making a collection of fabric trees. They look so cute on a mantel or shelf. I like to make them out of burlap for a warm rustic look. Another way that I have used burlap is in making burlap flowers. They are so nice for adorning any kind of rustic decor.
This collection of DIY rustic fabric crafts include everyday items as well as lots of seasonal ideas. The nice thing is that no matter what time of the year it is, you can start creating for future use. Start with one project and then let your creativity roll.
DIY Fabric Basket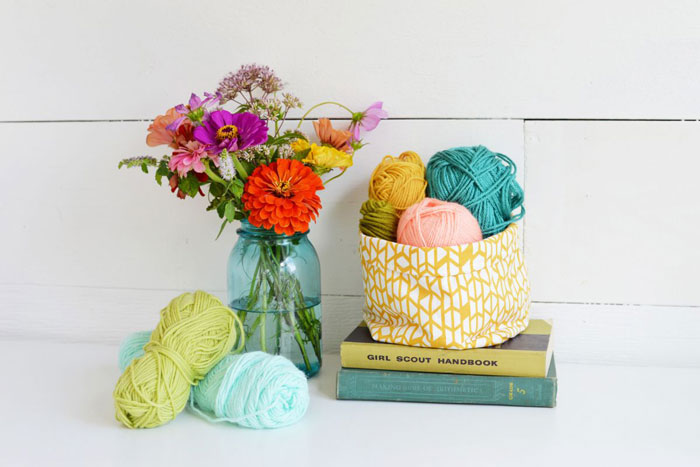 Who couldn't use a new basket for storing yarn or other craft supplies? It's fun to make your own out of fabric. You can customize the baskets to fit in with the rest of your room decor. Any, you can also make a whole collection of baskets in coordinating fabrics.
Fabric Acorn Craft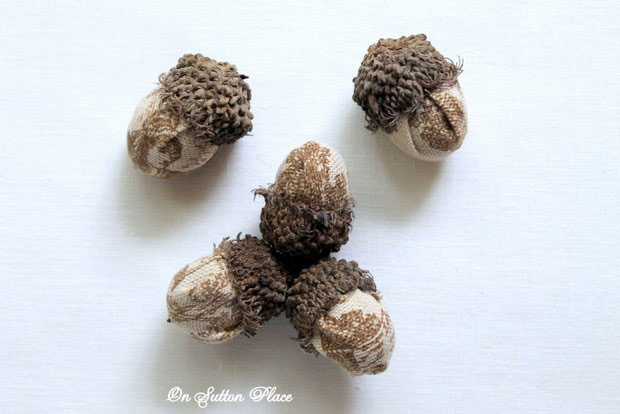 An acorn is just an acorn until it is given a little excitement with fabric. It's amazing what just a little fabric can do! This is a great project for using up some of your small fabric scraps.
Linen And Twig Rustic Carrots

Have you ever gotten a cool wire basket but then didn't know what to put in it? Here is a creative and fun solution. Just make your own carrots with fabric and some branches. I love the simple rustic look.
Rustic Burlap Pumpkins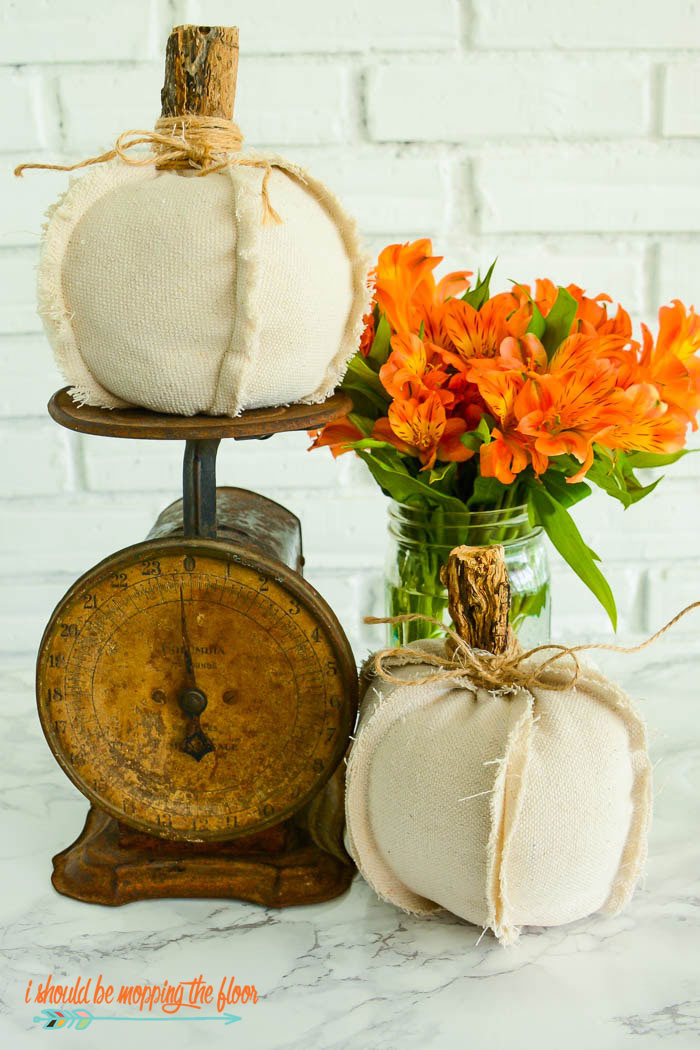 Along the same lines as the carrots, this rustic pumpkin fulfills the same purpose. If you are looking for some creative Fall decor, these pumpkins will fit the bill. Besides using neutral fabric, you could also put an old flannel shirt to use for a warm Fall look.
Fabric Cheery Chicken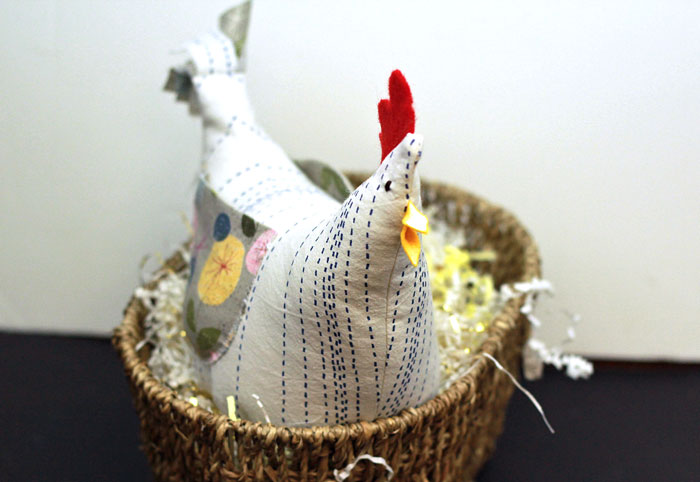 A farmhouse kitchen just wouldn't be complete without a cheery fabric chicken to display. Make one or several to give your kitchen a warm and homey feel.
Branch And Fabric Sail Boat Craft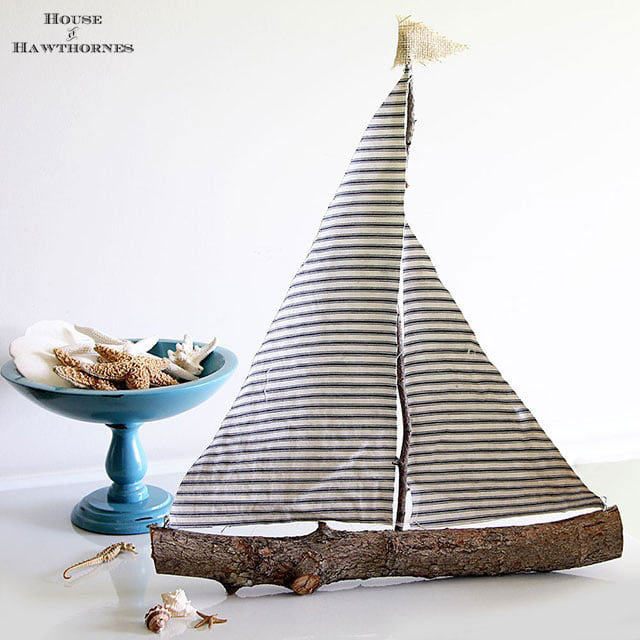 If you live near a beach or just want some creative summer decor, this fabric sailboat is the perfect project. It's easy to make with just a couple of branches and some fabric of your choice.
DIY Fabric Coasters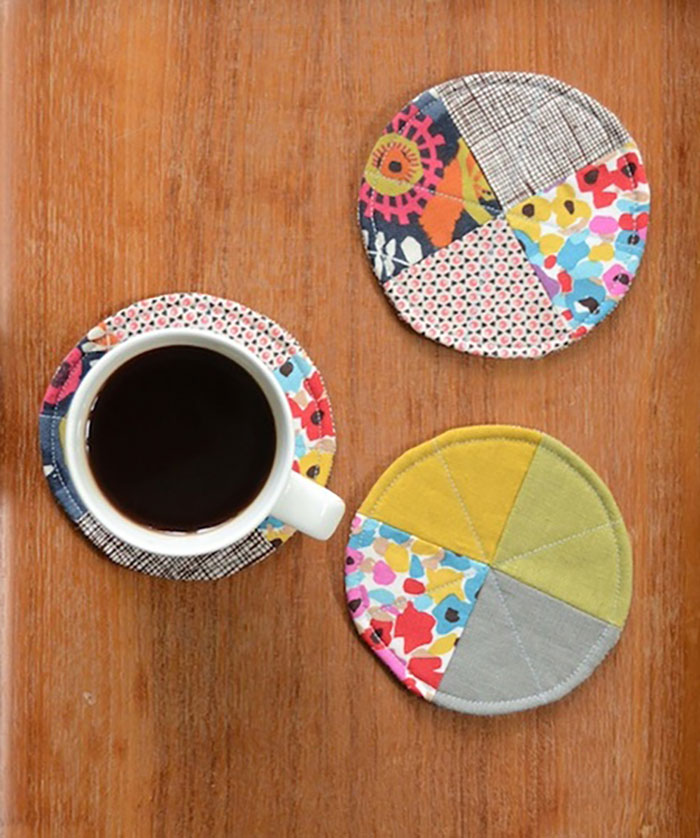 Decorative coasters are always nice to have on hand. These fabric coasters are especially cheery. If you get a few drips on the coasters, all you have to do is throw them in the washer.