Picking out colors for an interior design project is probably one of the most difficult parts about decorating. Today I am going to focus on a rustic chic style. If you like white, this style can be one of the easiest. More often than not you see chic white linens or walls with rustic accessories for a nice balance of rough texture and clean elegance.
However, what if you want to add a bit more color? Here is one example of a rustic chic color palette, that I put together, that mixes soft sea greens with some yellowed neutrals and rust.

Rustic Chic Color Palette Inspiration
I also found some inspiration photos of other rustic chic color schemes that work well together.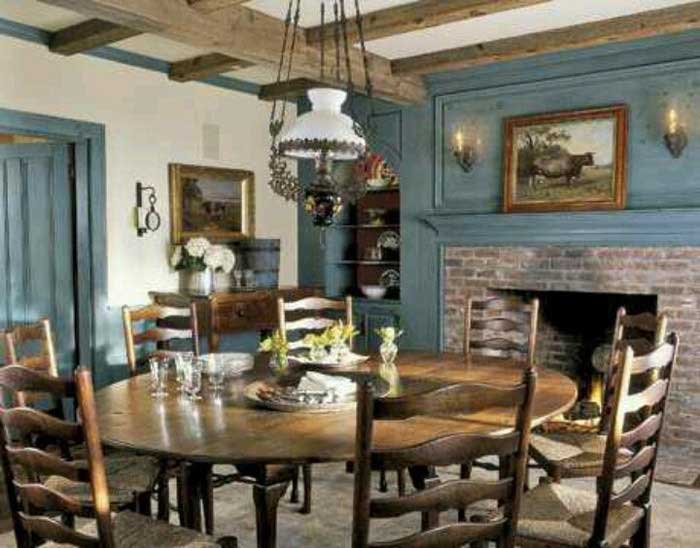 The soft blue walls of this dining room add a touch of elegance to the rustic furnishings.
You can also go very bright with your colors in a rustic chic design. This next example shows a bright blue with rustic accessories – although the design is bordering on a more modern style, the color would work even if the branch motif were real branches and the furnishings were more distressed.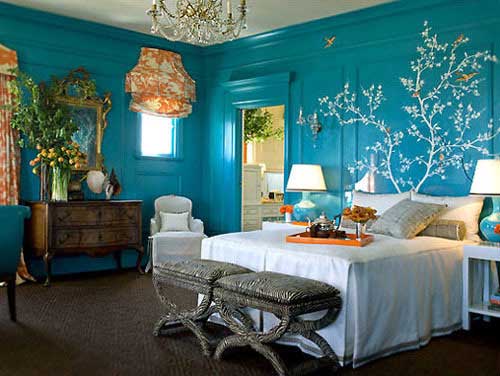 Coastal colors will always be a great rustic chic color combination. Here is one of my favorite inspiration photos: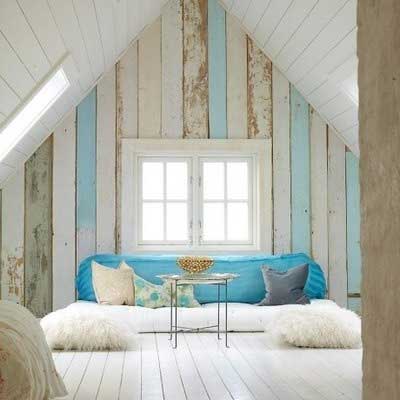 The neutrals with a touch of blue are so calming and pretty. It's almost like looking out on water.
What are your favorite color combinations?