If you want to add a fun punch of color to your space, try incorporating a little orange decor. The color is associated with warmth, joy, and creativity. It also pairs well with rustic colors and patinas. Because orange is bright and cheerful, it makes a great accent color. One piece of furniture or a fun accessory could be all that you need to get the cheery benefits.
Since orange is a color that may seem intimidating to decorate with, I've come up with some inspiration to ease that fear. It's definitely not just for Halloween! These orange decor ideas show just how stylish the color can be. Whether you are looking to brighten up a corner or a whole room, there are plenty of ways to do it with orange accents.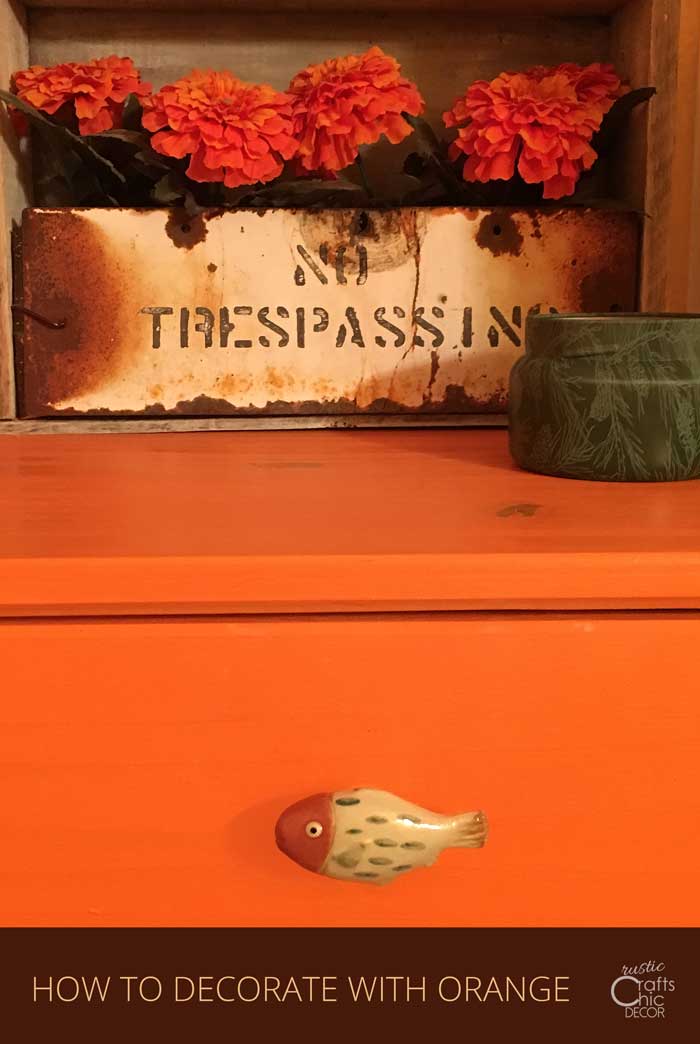 How To Decorate With Orange Home Decor
This post contains links to product recommendations. If any purchases are made from the links, I could earn a small commission.
Sometimes just one inspiration piece can spur on the desire for more orange. While antique shopping one day, I came across a set of vintage orange shutters. They were the perfect size to fit our cabin bathroom window. At first, I thought I would be painting them. I tend to go more neutral with window treatments. However, that orange shade really grew on me. It was so cheerful looking. Because of that, I added an orange cabinet and some flowers to our bathroom to brighten the whole room up.
I'll show you a variety of examples, with different color schemes, all incorporating some orange.
Orange Bedroom Accents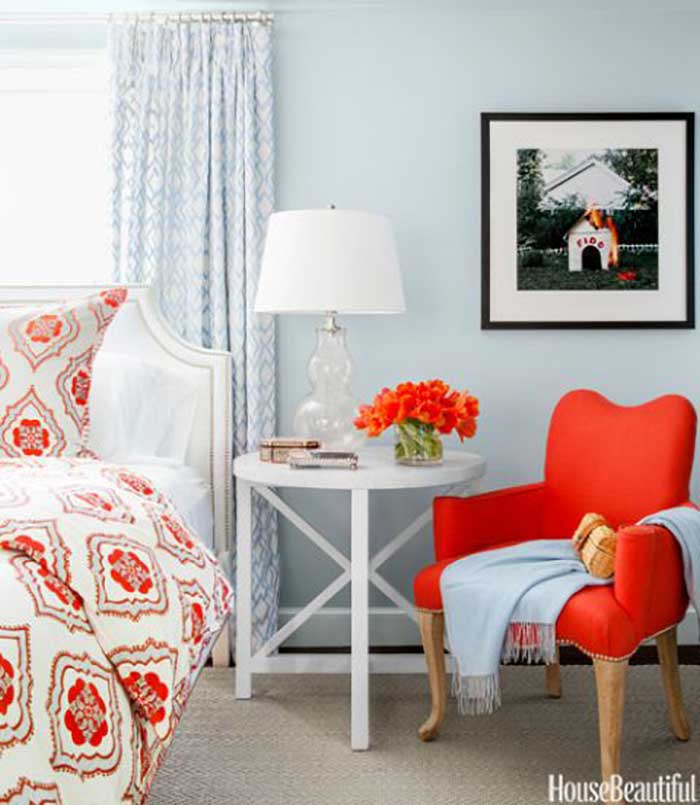 Orange accents give a burst of cheer to this serene blue bedroom. It doesn't take a lot to create this pretty contrast of colors. The cooler tone of this orange chair is a perfect match for the soft blue walls. If you like this space, you can shop the following items to get the look.
ORANGE CHAIR | BEDDING | FLOWERS
Paint An Orange Accent Wall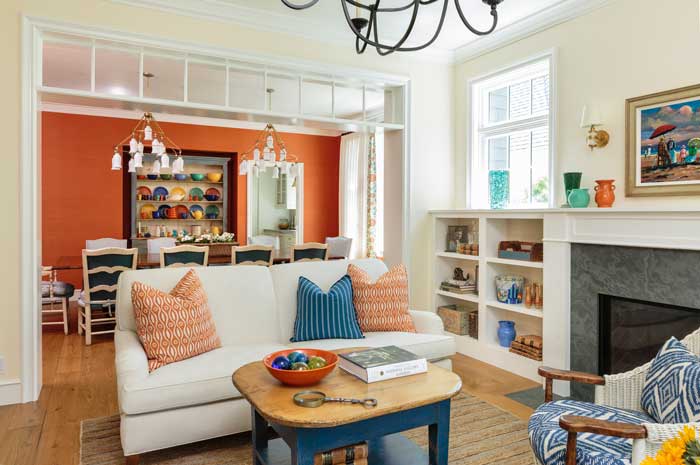 For an earthier look, using orange, go with more of a burnt orange color. Although painting a whole room in burnt orange may be overwhelming, an accent wall is just right. To go more subtle, install a thin brick wall using orange bricks. Not only would you get the color but you would also have a nice rustic texture. Then tie in some throw pillows and pottery to complete the whole look. Again, you see that orange is paired with blue. However, this time the shades are warmer.
THROW PILLOWS | WALL & FURNITURE PAINT | CERAMIC VASES
Paint An Interior Door For Orange Decor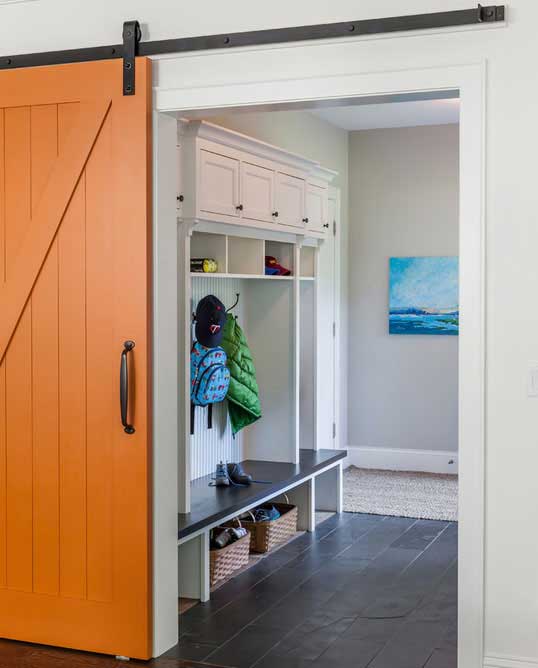 If an orange wall is just a little too much, then just paint an interior door instead. This looks especially cool of the door is a vintage one or a sliding barn door. A sliding door is already fun and popular. Giving it a bold color just adds to the overall impact.
For more color inspiration, check out how to decorate with green and ways to use red in the kitchen.