If you do any type of crafts, you will very quickly accumulate an assortment of craft supplies.  And, chances are, you don't just want these supplies collecting in piles haphazardly around your craft room or space.  That is where good organization will save you from clutter and from a lot of frustration. These DIY craft storage cabinets are budget friendly, functional, and stylish.
DIY Craft Storage Cabinets
Repurpose A Vintage Credenza For Craft Storage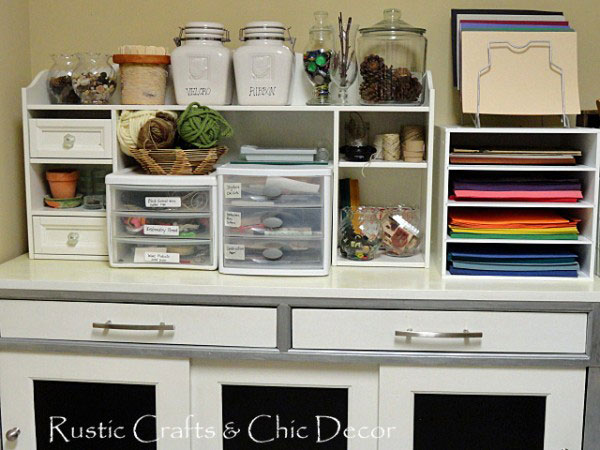 To start, I repurposed a vintage credenza to use for craft storage.  I changed the handles and paint for a more fun and industrial look.
Use An Old Library Card Catalog Cabinet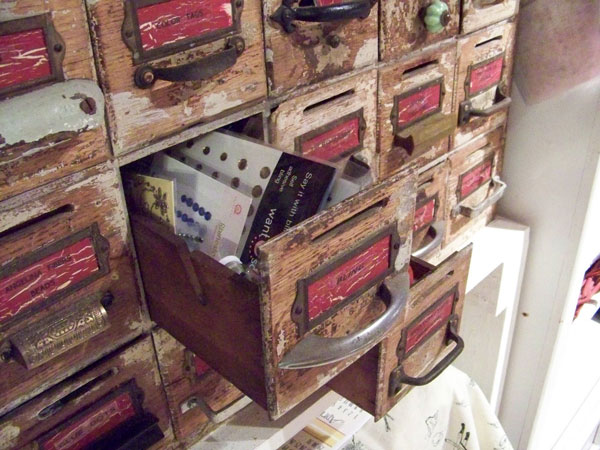 An old library card catalog cabinet is repurposed into a craft storage cabinet!  The distressed wood of the drawers and the mismatched metal handles are a perfect rustic industrial look. The drawers provide plenty of room for small craft supplies.
Makeover Any Cabinet With Paint Brush Handles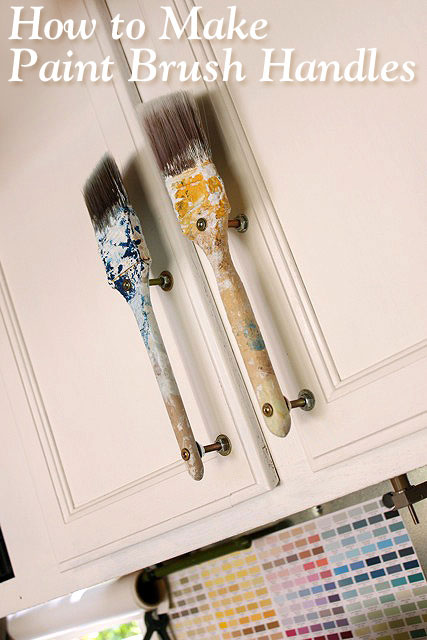 No matter what type of cabinet you may have to work with, you can give it a cool look with some old paintbrush handles.  Check out the tutorial by Pretty Handy Girl.
Create Your Own Ballard Designs Inspired Cabinet

Ballard Designs Inspired Cabinet by Finding Home OnlineSee how you can make this Ballard Designs inspired cabinet by Finding Home Online.
Makeover Any Cabinet For Craft Storage

craft storage cabinet makeover by Sophia's DecorHere is an amazing craft cabinet makeover project.  The cabinet started from a Craig's List purchase and had no hardware.  Check out the before picture!
Ikea Hack Craft Storage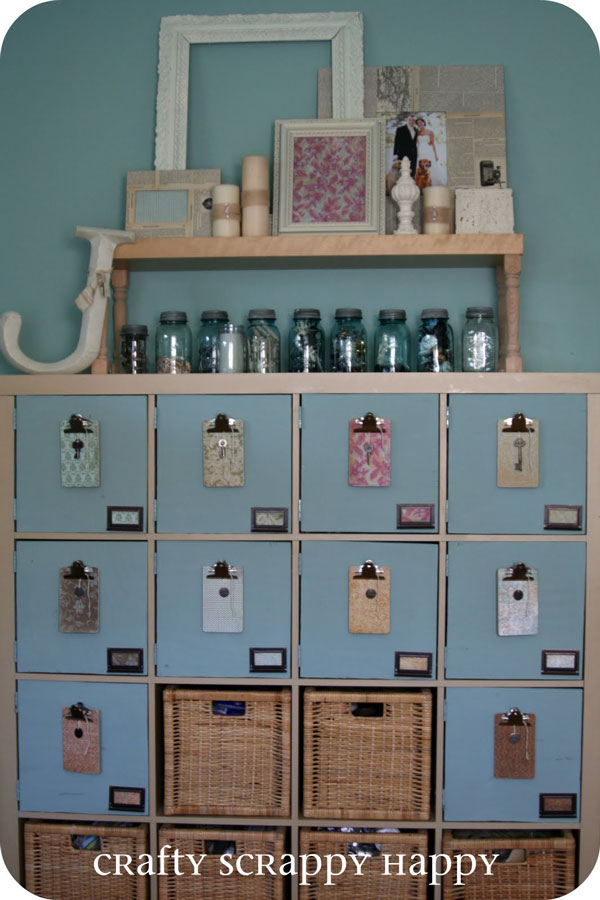 If you would prefer to purchase something new and makeover that, here is a great example of an Ikea storage cabinet/cubby makeover.  Check out all of the details that went into this project by Crafty Scrappy Happy. Ikea hacks are some of my favorite projects.
I hope you have been inspired!