Have you ever wanted to find a really unique piece of furniture for your home that would fit exactly with the style idea that was going on inside your head? It happens to me and it can get a little frustrating when I get stuck on an idea but can't match it up in any store! That is when it might be best to make your own DIY rustic furniture by piecing together some unique and interesting salvaged finds.
Or….you could get very lucky and walk into a store, that does that very same thing, and find a piece that someone made who had been inside your very head!
That happened to me when I found this great little trunk table made from an old military foot locker. I had been looking for just the right coffee table for a couple of years, and was just coming up with ideas to make our own, when I found this one.

This came from one of my favorite stores in Traverse City, MI, The Red Dresser. A little paint to the locker and those great claw foot legs made it quite a unique little table that was just the right size and style that I needed.
DIY Rustic Furniture
Here are some more fun ideas for diy rustic furniture that you can make from salvaged finds: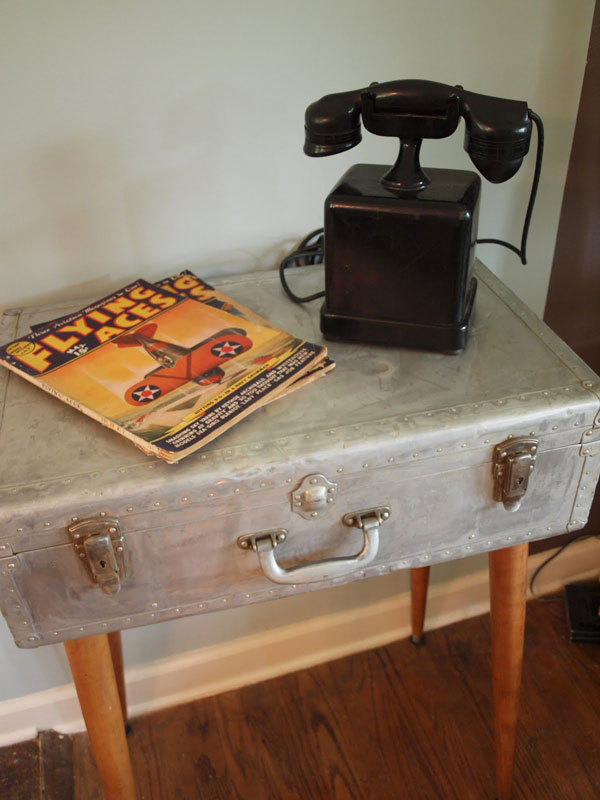 A vintage suitcase or trunk makes a great base for a side table. All you have to do is find some long legs to attach to the bottom. I am always finding sets of legs like this at antique stores. Other great places to look are at flea markets, thrift stores and garage sales.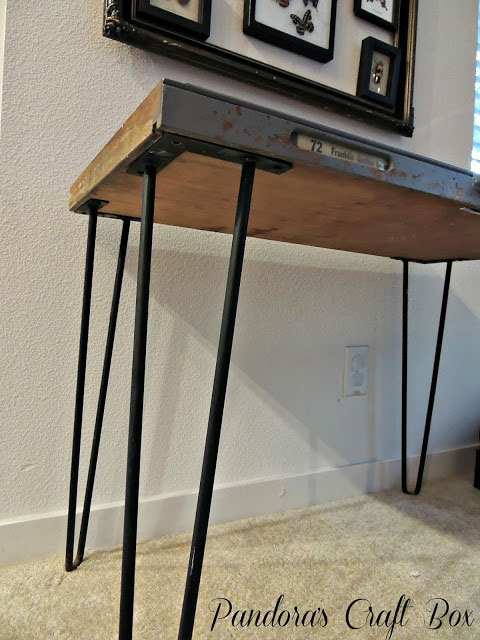 This table is made from a vintage letterpress tray that is mounted to iron hairpin legs. The look is wonderfully rustic industrial. The other nice part about a letterpress tray is that you can store small collections in the tiny compartments and cover the tray with glass for a unique shadow box table.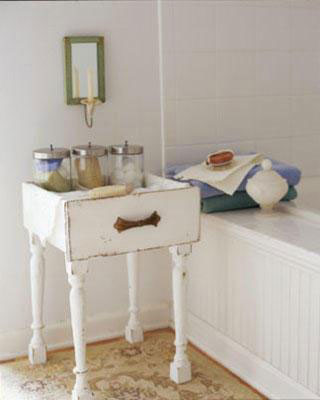 Do you have some spare drawers lying around? You can add legs to almost anything to create an awesome table. This set really looks like it was intended to go together.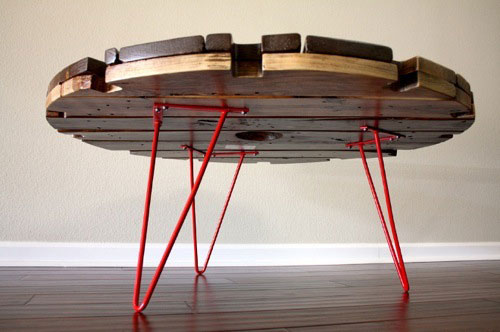 This interesting table is made from an upcycled spool top. I like the splash of color with the red metal legs.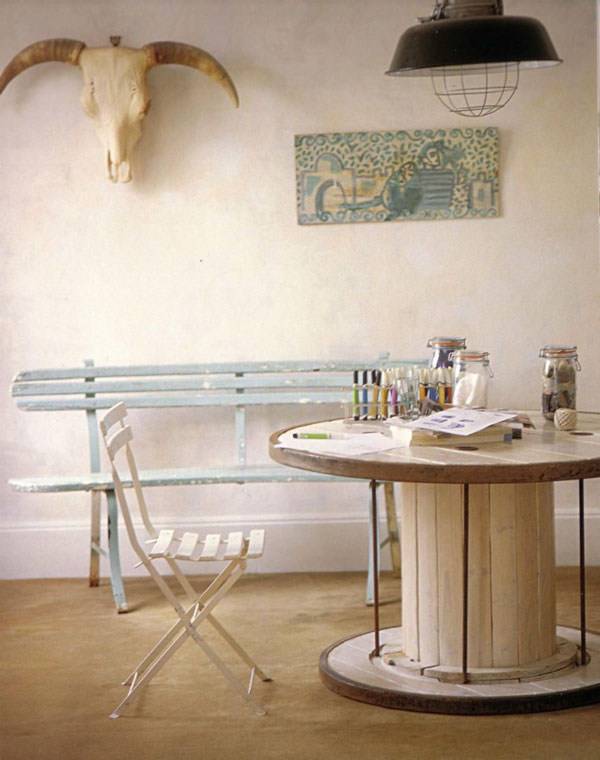 Here is a full cable spool table that is super cool to use as a craft surface of even in the kitchen.
Have you pieced together anything unusual to come up with some furniture that is uniquely you? What have you used? I would love to hear your ideas!