I have recently come to the realization that it may be possible that I have too many shoes. They certainly seem to be taking over a lot of the real estate in our home. Since space is a valuable commodity in our small condo, I need to come up with a solution….fast! Instead of having to part with any of my favorites, which are pretty much all of them, I figured I could create some out of the way or decorative shoe racks. I also like to easily see my shoes in pairs so any type of shoe box, bucket or crate won't work for me. And, space for just an individual shoe at a time is a definite not! That spells headache, stress and the possibility of wearing two different shoes at one time to me.
I started looking for ideas and was happy to find some pretty unique and easy to make DIY shoe racks. The first idea I found was to use a ladder and oh my gosh I already had a ladder just tipped up against the wall of my bedroom! Instead of using it for just decorative purposes, it could now have an actual function. I decided to hang just a few pair of my heels on the ladder rungs.

Another super cool idea is this industrial shoe rack made from plumbers pipe. You can design it to fit wherever you have the space. This one is the perfect rack system underneath a staircase.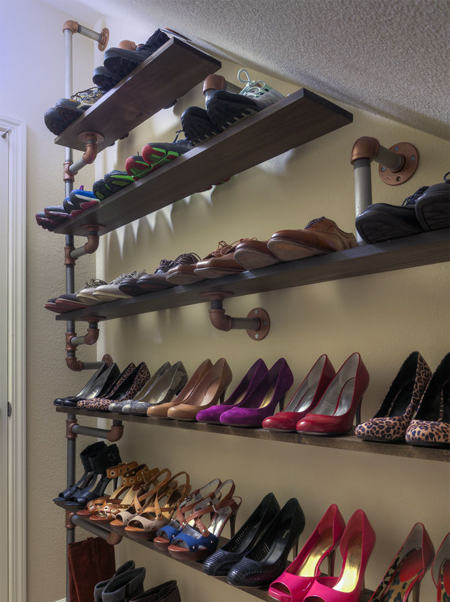 A little easier and less time consuming idea would be to simply use a wooden pallet. Pallets have such a cool rustic look anyway so why not just lean one up against the wall or even attach it for extra security. It is another easy way to hang all of those heels!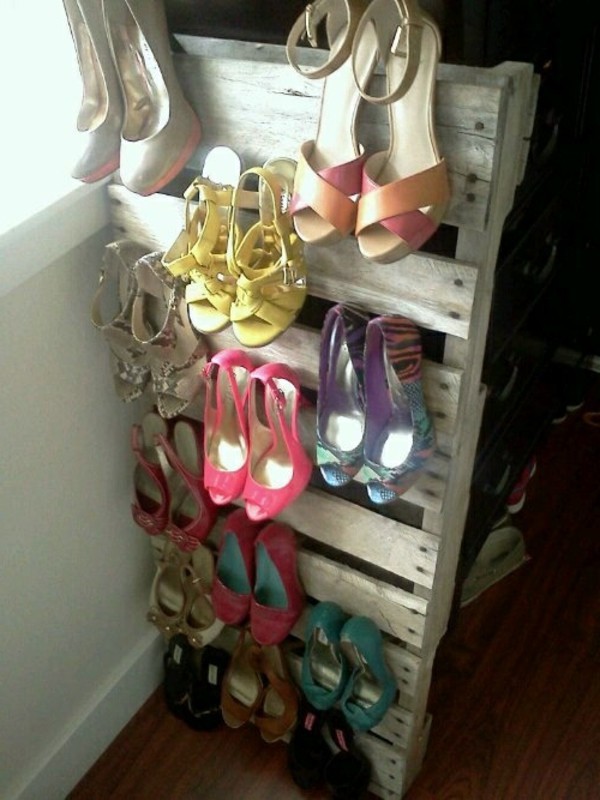 Hanging a strip of moulding is an excellent idea for making a quick shoe rack. It's usually easy to find at least a little bit of free space inside of a closet or in a little nook to hang a row or more of moulding. Shoes hang easily by the heel and don't take up a lot of space.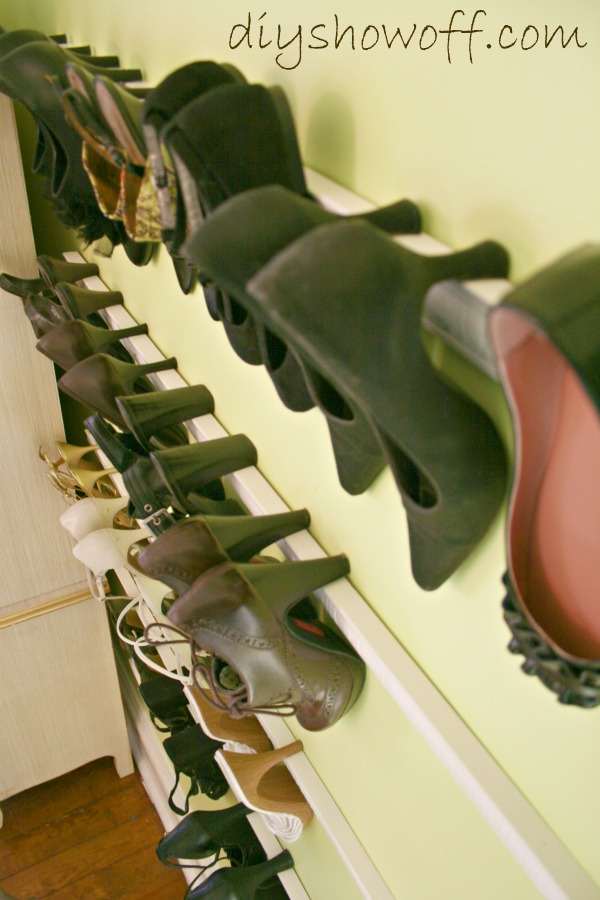 I think I have enough inspiration to get the rest of my shoes out of baskets and into visible storage! How do you like to store your shoes?