When perusing antique stores, I quite often run into a variety of letters or numbers. Whether they are wood or metal, they always catch my eye. The numbers, especially, are perfect to use as house numbers. And, with all of the unfinished plaques that you can purchase from craft stores, it's super easy to make a DIY address sign. Although this project is a great way to make your own address sign, I used it for making my own number art.
Have you ever noticed how many times numbers are used as art in home decor. Whether you want to signify the amount of people in your family or a special date, numbers definitely have their place. Of course, your numbers don't necessarily have to mean something. Random numbers can also be used as art. For instance, the following number tags were made to dress up potted plants, baskets and other accessories.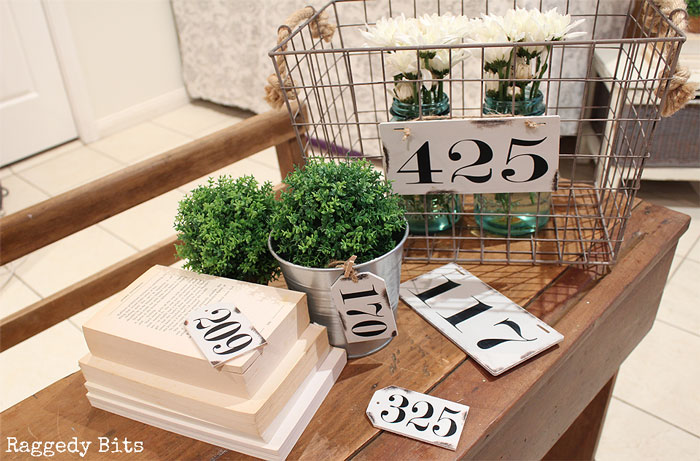 Just looking around my ow house, I see that I use numbers quite a bit. I was drawn to purchase this basket and to also make the vintage coffee sack hot pad highlighting a random number.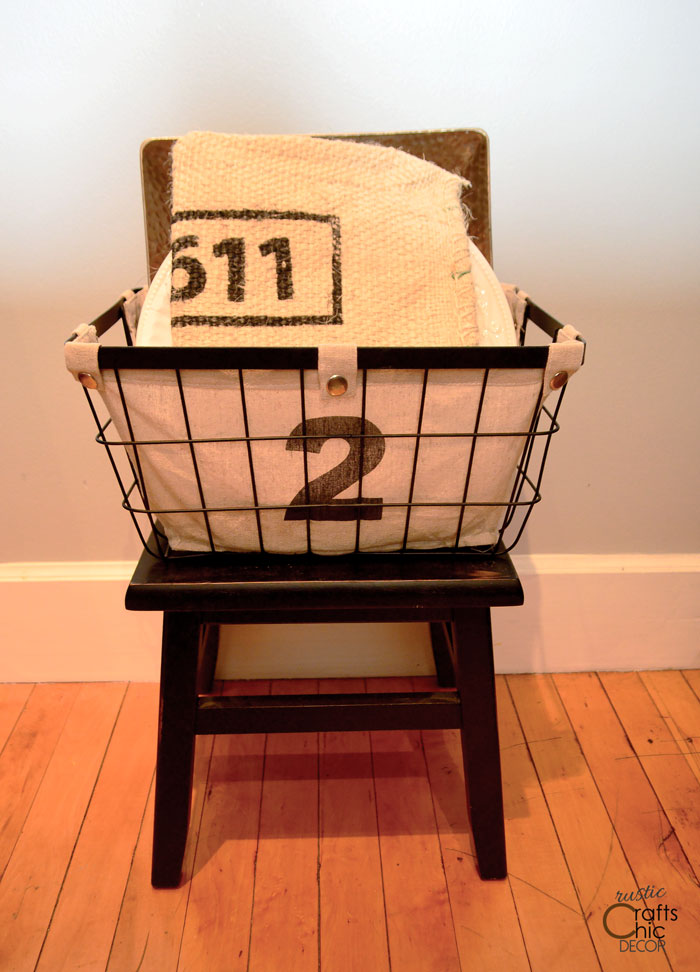 I even have some number art on a set of simple votive holders. It's no wonder I am drawn to all of those vintage numbers in antique stores!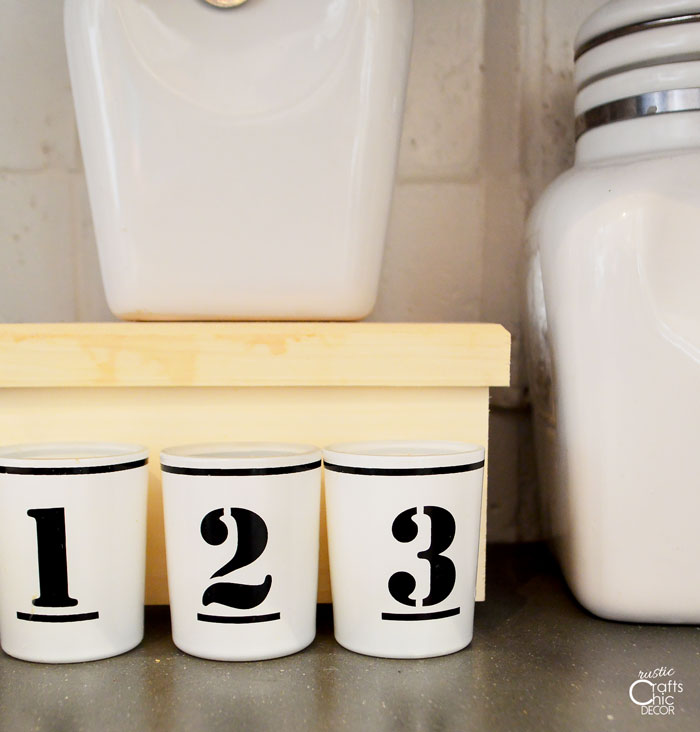 So this brings me to my current project which is super simple.
DIY Number Art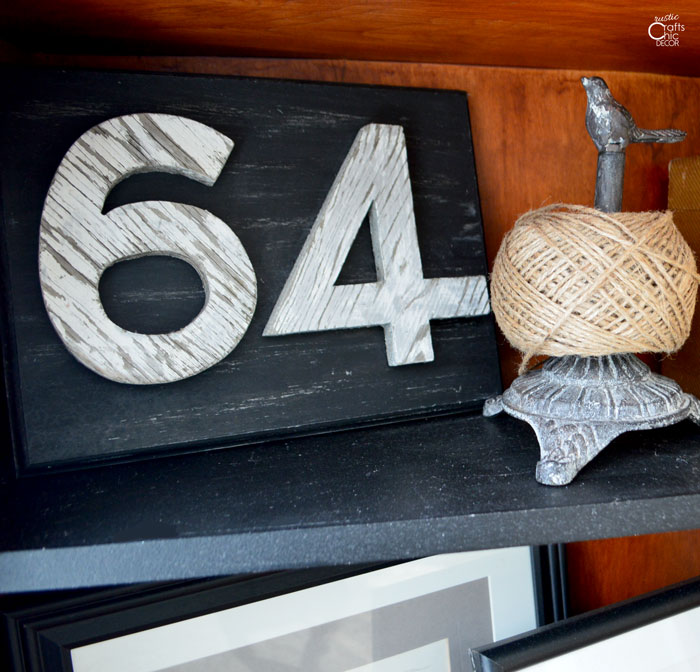 Since I already liked the weathered finish on the numbers that I purchased, I only had to worry about distress finishing the plaque. The technique I used was very easy and gave me exactly the look I was going for.
How To Paint With A Distressed Finish
Paint A Base Coat

First, I painted a base coat of gray. This would be what shows underneath the black topcoat when distressed. Since I wanted some variation, I used two shades of gray. One was slate gray and the other was the slate mixed with raw umber. I applied the paint in random strokes with each of the colors and let it dry.

Apply Wax In Random Areas

Using a tea light candle, I rubbed it in some random areas where I wanted the gray to show through when I sanded.

Paint The Top Coat

I then painted over the entire plaque with black acrylic paint and let it dry.

Lightly Sand Over The Top Coat

To give the finish a distressed look, I lightly sanded over the black top coat. Where I had applied the wax, the paint came off very easily. This gave the wood it's weathered look to go along with the numbers that I had purchased.

Glue The Numbers To The Board

All I had left to do was to glue the vintage wooden numbers onto my plaque. Since my number art was going to stay inside, I just used a tacky glue. If I were to use it outside for and address sign, I would use E6000 craft glue and would also apply a sealer over the paint.