I have always loved the basket that my daughter made for me out of popsicle sticks when she was in elementary school. In fact, I still use it in my craft room for storing twine. It got me thinking that there are probably lots of cool things to make with popsicle sticks. Things that you can actually use in your home for decorative purposes. And boy did I find out that there are!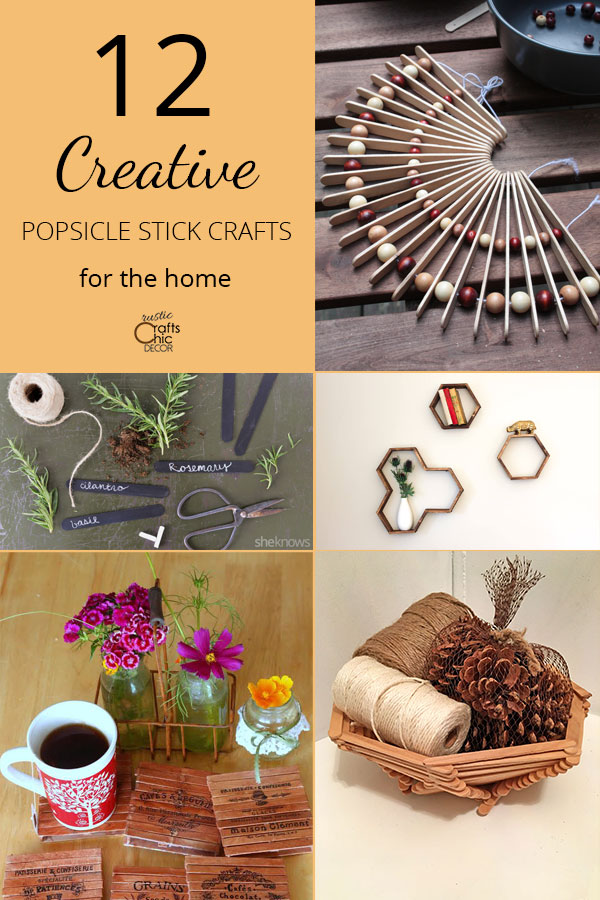 I found all kinds of creative craft ideas. However, I rounded it down to twelve that are especially decorative and useful. All of them have a rustic look that I know you will enjoy!
Rustic Crafts Using Popsicle Sticks
Just the nature of a popsicle stick makes it perfect to use in rustic crafts. The small wood pieces combine into some pretty creative decor. Try one of these rustic crafts, using popsicle sticks, to add a little rustic style to your home.
1. Wooden Bowl From Popsicle Sticks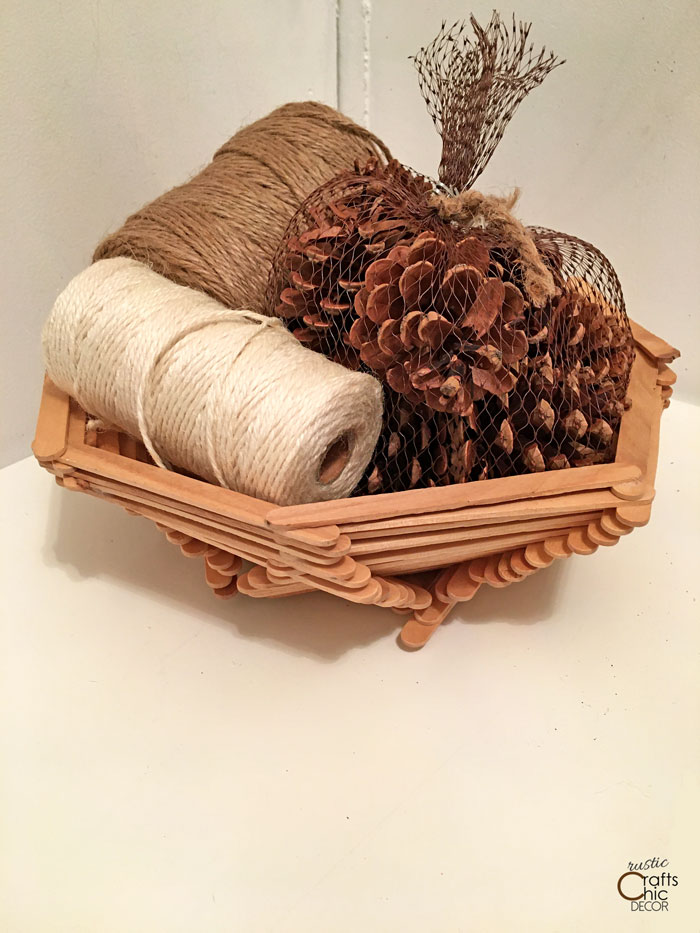 This is the bowl that my daughter had made. It's held up so well over the years! I found a tutorial for making this exact design which you can find on YouTube. I'm thinking about making a couple more, to go with this one, so I have even more handy storage in my craft room.
2. DIY Popsicle Stick Honeycomb Shelves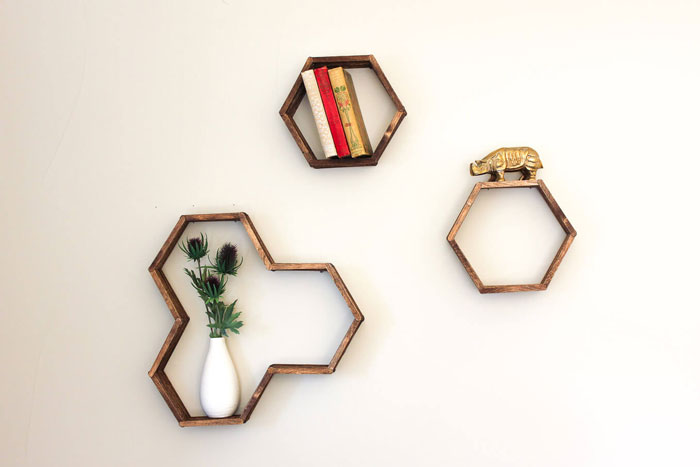 These hexagon shelves look very high end and yet they are simply made with popsicle sticks. This is such a creative idea and functional too. When you combine several together like this, you can really fill that empty wall space in style.
3. Mini Pallet Coasters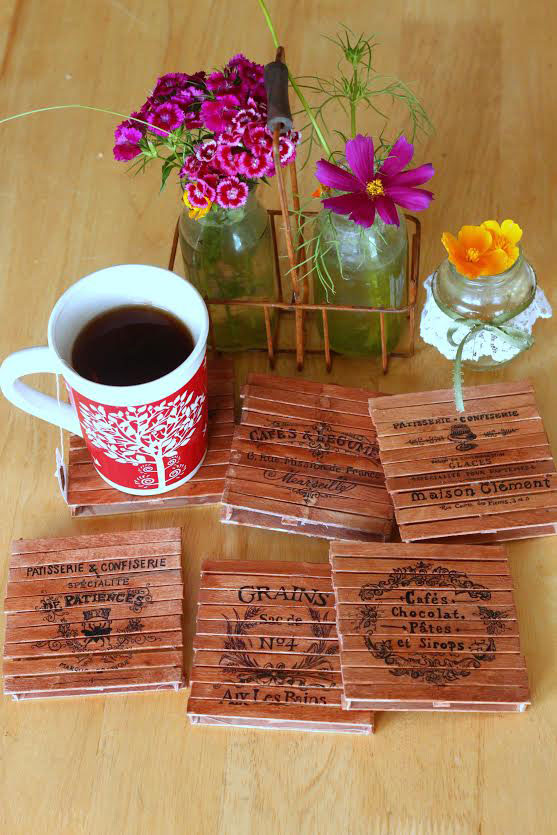 I've seen popsicle sticks used to make mini pallet coasters before. However, this set with the graphics is especially rustic chic. This would be a fun project to do and give out the sets as gifts. After you make a set for yourself of course!
4. Popsicle Stick Rustic Gift Tags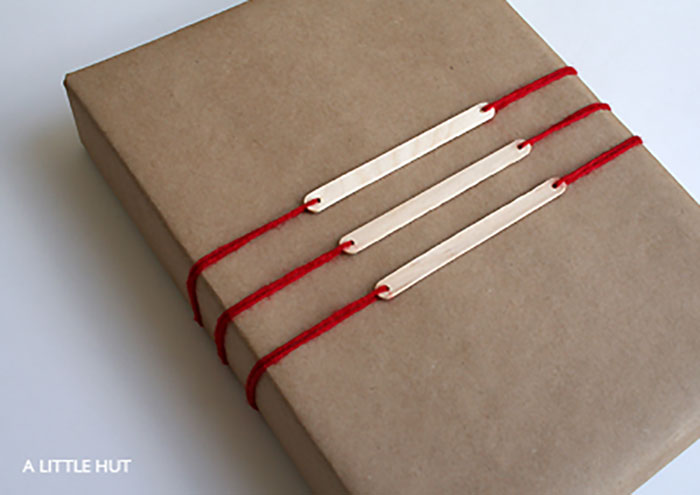 Speaking of gifts, you can also make stylish gift tags with very little effort. I love the simple rustic look of these tags. Use a sharpie to right on the names. Or, if you have a wood burner, you could burn the letters into the wood.
5. Snowflakes Made From Popsicle Sticks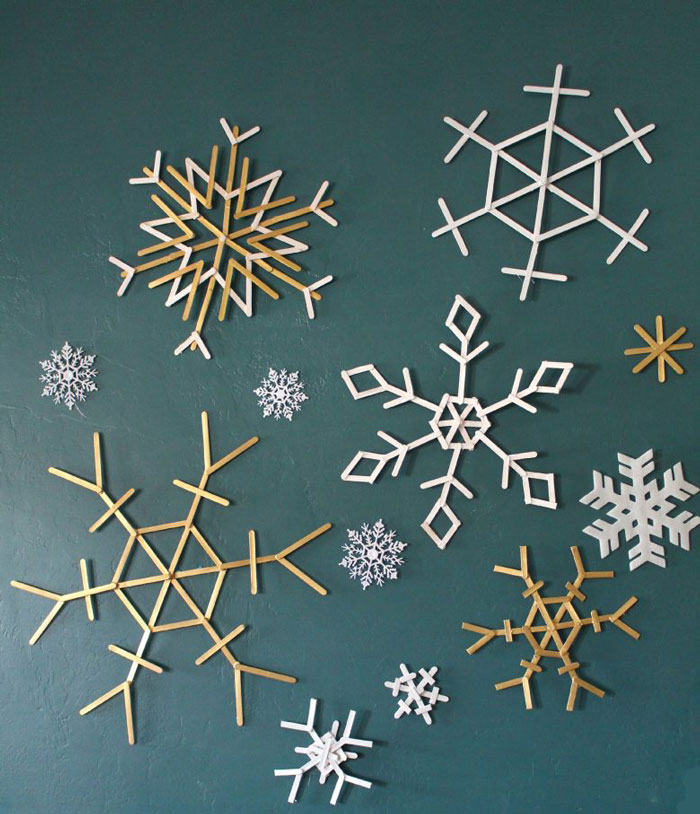 Make a winter scene by combining popsicle sticks to make a variety of snowflakes for the wall. This helps to turn the winter blahs into something a bit more cheery.
6. Mini Pallet Signs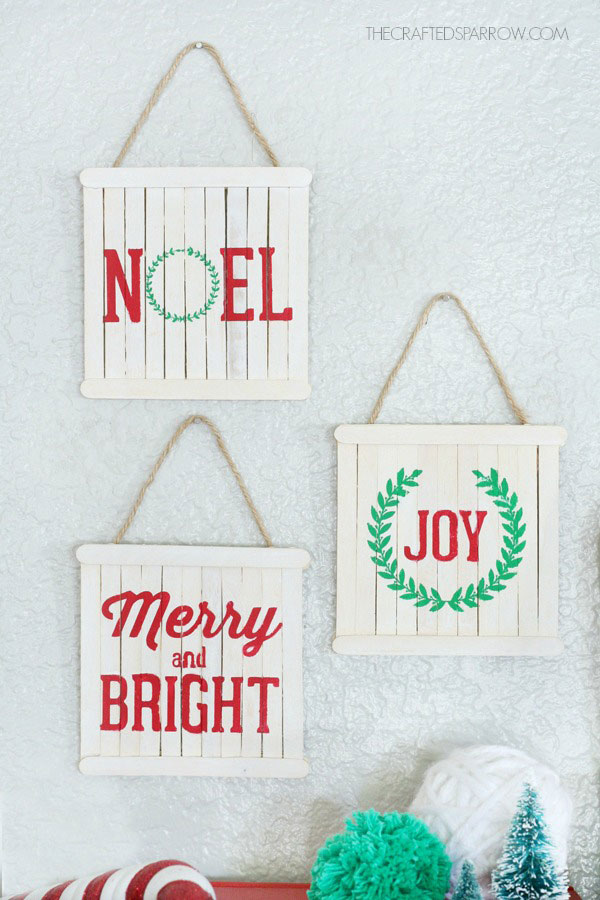 You can also make festive signs for the holidays. Just glue popsicle sticks into a square to use as your wood base for painting. Then, hang them up by a strand of twine.
7. DIY Coastal Popsicle Stick Sign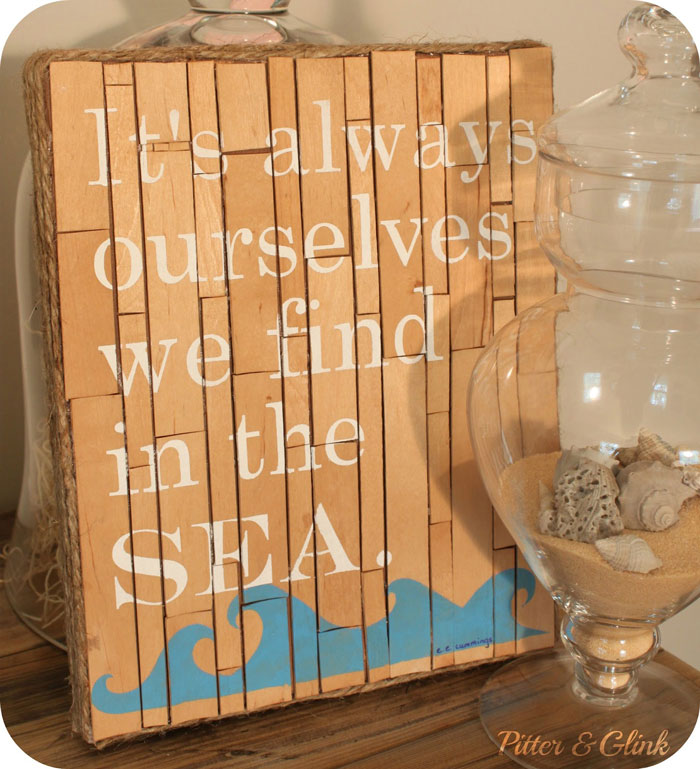 Here is another sign idea with a coastal theme. Two different sizes of popsicle sticks were used to create a unique and rustic design. It's like piecing together salvaged wood.
8. Popsicle Stick Trivet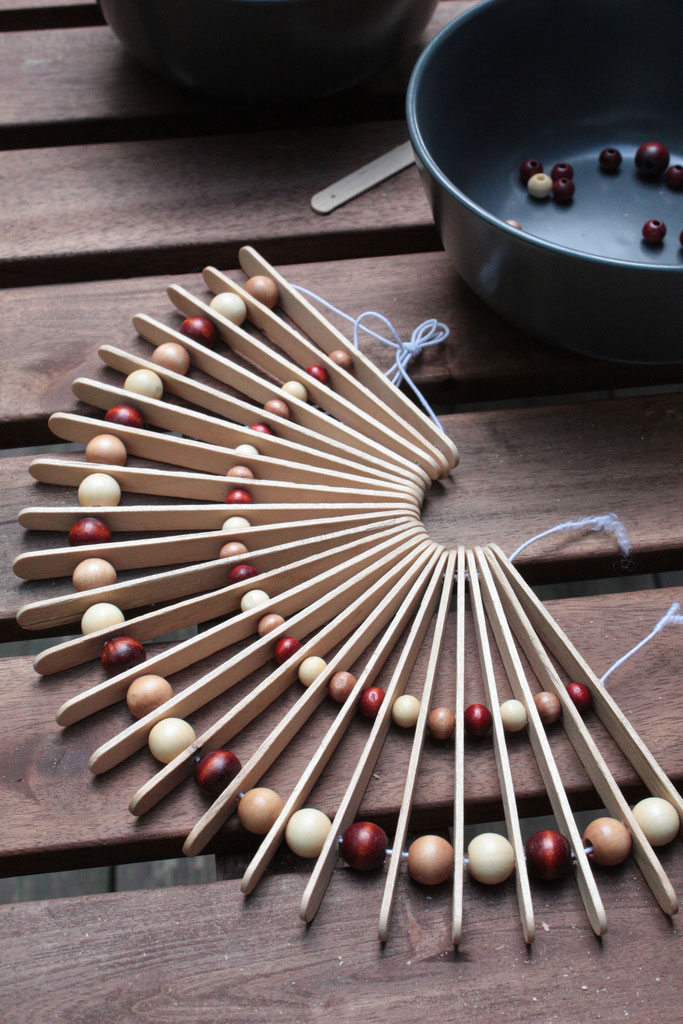 Do you want a trivet that you can leave setting out on your counter? This trivet made from popsicle sticks and wooden beads is super stylish. It's counter top art that is easy to make.
9. Gilded Popsicle Stick Garland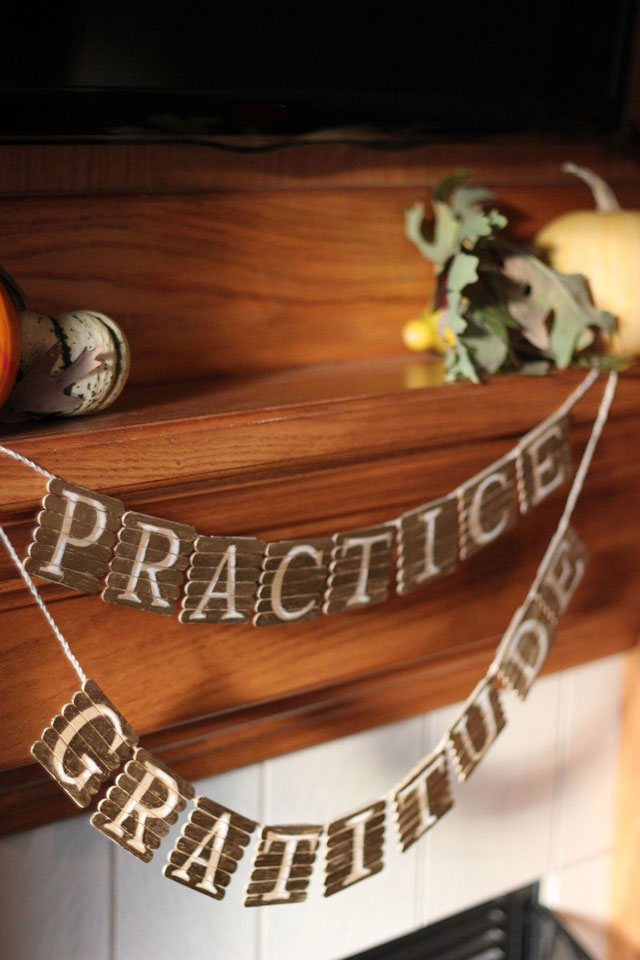 Garlands are super popular in farmhouse decorating. Making letter tiles out of popsicle sticks gives the garland a warm rustic look. This project could become addicting with all of the words that you can spell out. Then, just change out the garlands for the different seasons or holidays. Or, make a special one for a person's birthday or graduation party.
10. Rustic Arrows Made From Popsicle Sticks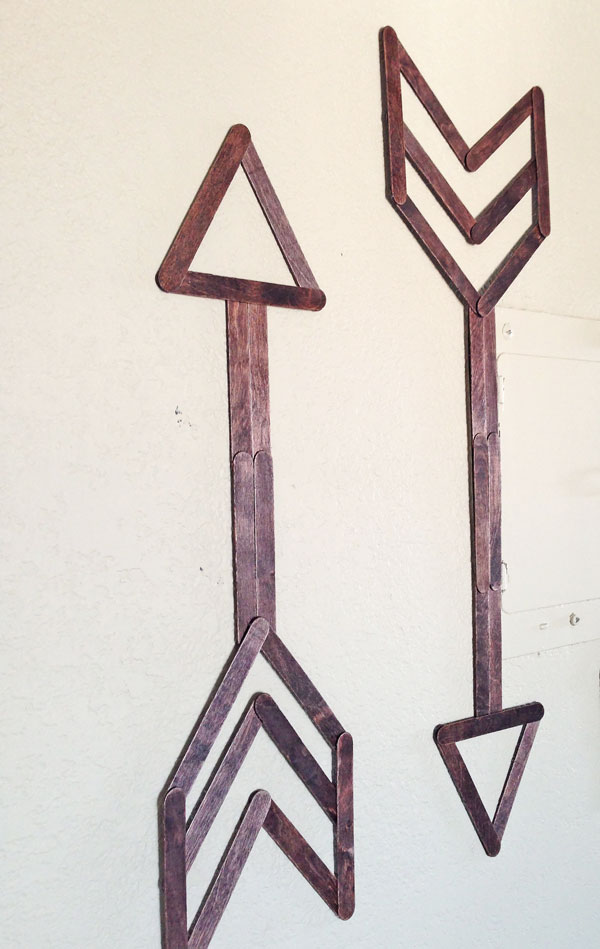 You can find arrow art all over right now. Whether it is on a sign or fabric, you've probably seen a couple. It's an easy project to make your own arrow art for the wall with popsicle sticks. Just lay out your design and glue the sticks in place.
11. DIY Starburst Mirror Or Tray

Starburst mirrors are also quite popular. Now you can make your own with popsicle sticks. All you have to do is attach several stick fans to the back of an inexpensive mirror. Then, hang it on the wall or for a unique twist, use it as a pretty tray.
12. DIY Chalkboard Garden Markers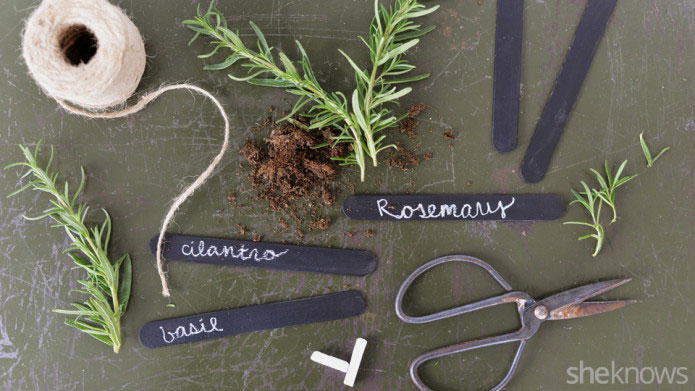 This last idea is the most simple but it's very functional and made with style. By painting the sticks with chalkboard paint, you can easily change the labels as you grow new plants.