If you like to collect driftwood, you may want to use it to make some of your own artwork. I have a few favorite pieces that I've been holding onto that I love the shape of. There are a lot of different driftwood crafts that you can do to use it creatively. One simple idea is to use the wood as a prop for other decor. That is exactly what I did for this particular driftwood artwork.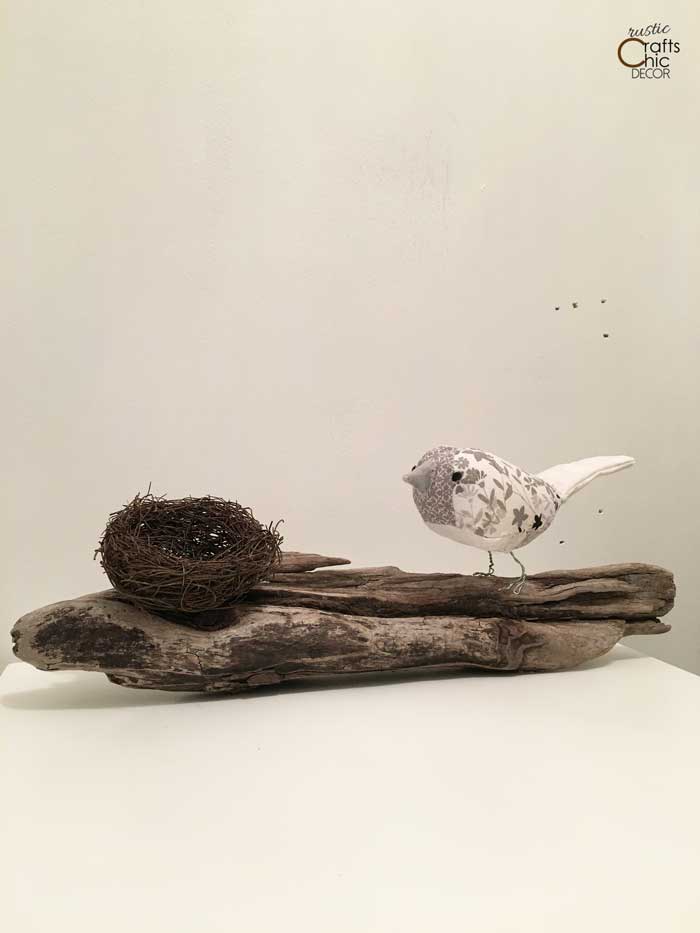 Although I had used a piece of driftwood in the past for a prop, this one I wanted to be a little more intentional. My previous driftwood art was a quirky key to my heart sign. I did have fun making the driftwood sign and it's a good way to display flatter pieces of driftwood. However, a lot of driftwood is not flat. The odd shapes make them perfect for props.
A while back I had made a fabric bird. It has just been sitting on top of a book on a table. This was fine other than the fact it was always getting bumped and knocked over. It needed something more substantial to hold it in place. This gave me the idea to glue it to a piece of driftwood.
My Rustic Driftwood Artwork Project
This post contains recommended product links. If you make a purchase through one of the links, I will earn a small commission at no cost to you.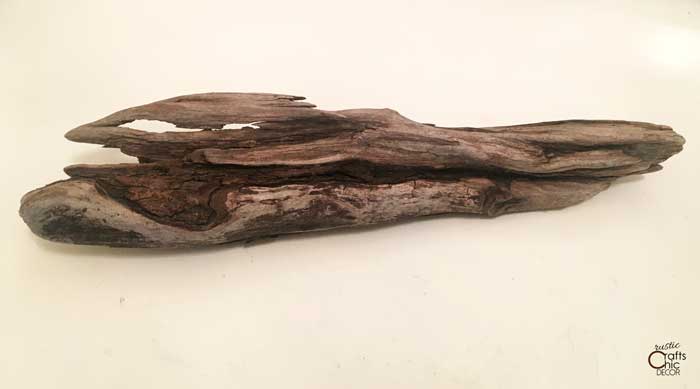 I think that this piece of driftwood has such a cool look. It's also not too big and it sets well on a table. This makes it a great base for adding other things to it. It would definitely work for my bird.
Because I also have a pretty big stash of nature inspired craft supplies, I used a small bird nest that I had leftover from another project to complement the bird. Just those two items were enough to create a whimsical little rustic display.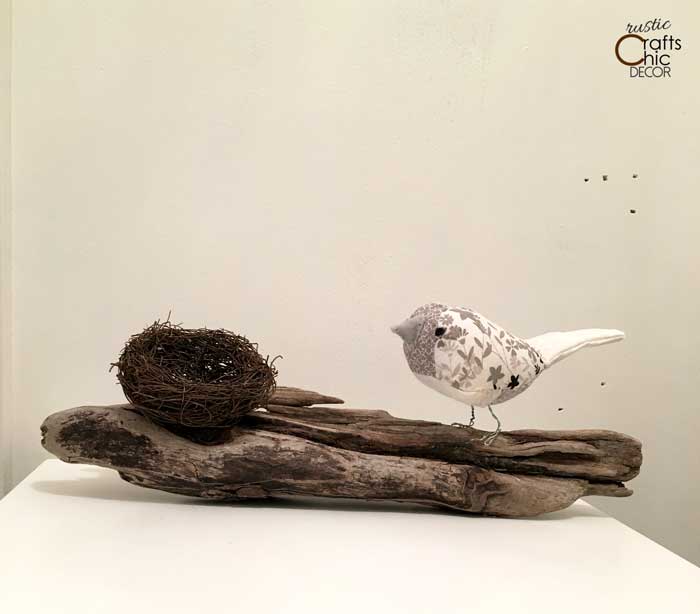 First, I played around with the bird and nest to get them in a position that I liked. To ensure that they would stay put, I got out my trusty E6000 craft glue. I could have used hot glue to secure the nest and bird. However, it's not my favorite glue to use. I don't like dealing with any hard globs or strings.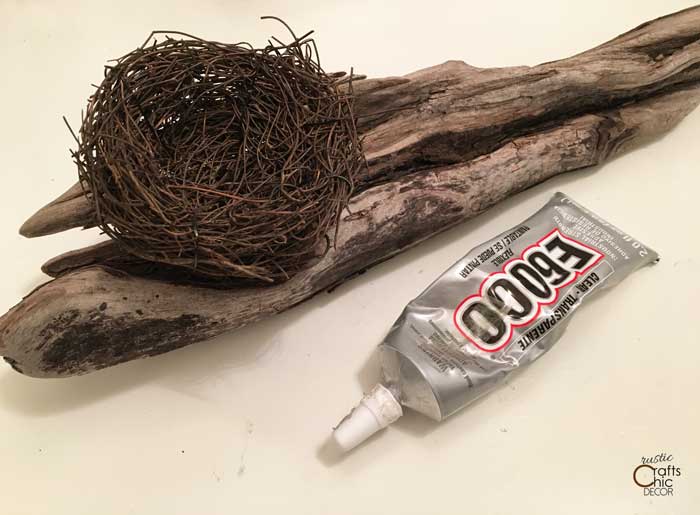 It doesn't take too long for the E6000 glue to set and when it does, the glued items are set and SECURE. There is definitely no worry of a small bird on fragile wire legs getting knocked around anymore!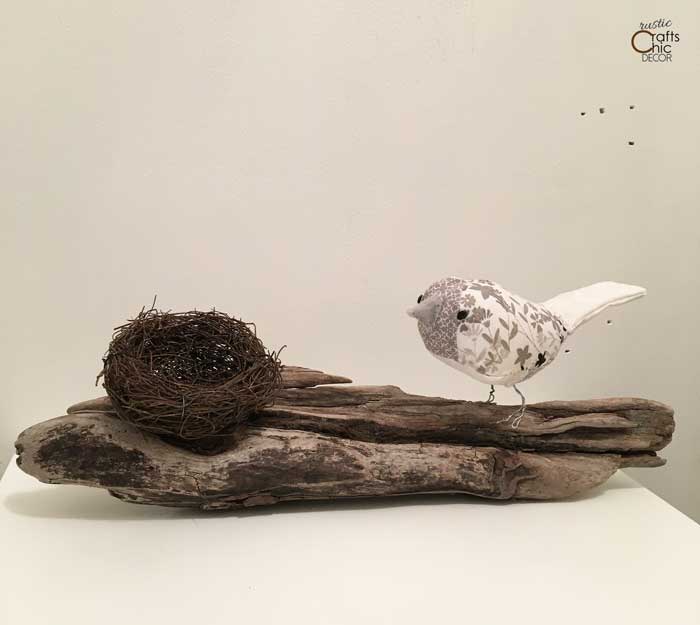 Now I just have to figure out the best spot to put my display!
By the way, it occurred to me that I should post a tutorial on how to make the fabric birds. I plan on making more so I will just have to remember to take pictures of the process. It's really not too hard. My biggest challenge was making the wire legs and then getting the bird positioned correctly on them.