Folding chairs are one of those necessities that people tend to buy with more thought on function than on design.  However, when you need to actually use them thoughts of comfort and style seem to rush in.  Suddenly that functional but drab chair is falling a bit short. Those chairs don't need to stay that way though.  Why not perk up your next party with some fabulous seating? I found some fantastic examples of folding chair makeovers that will put some pizzazz into your party atmosphere.
Folding Chair Makeovers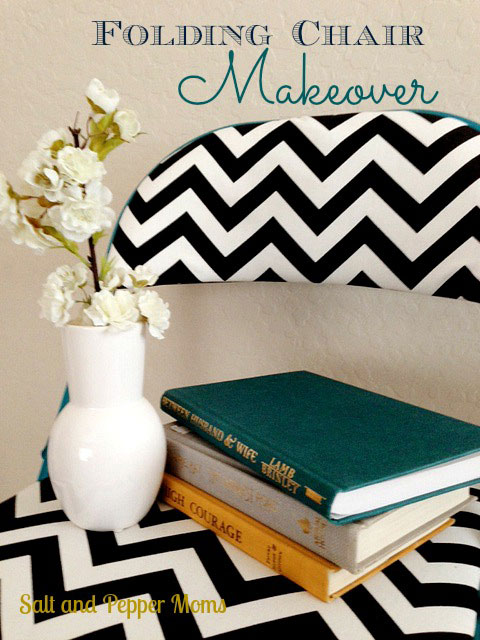 A drab gray folding chair gained a lot of visual interest with some new fabric and paint.  You will want to check out the before picture and tutorial from Salt and Pepper Moms.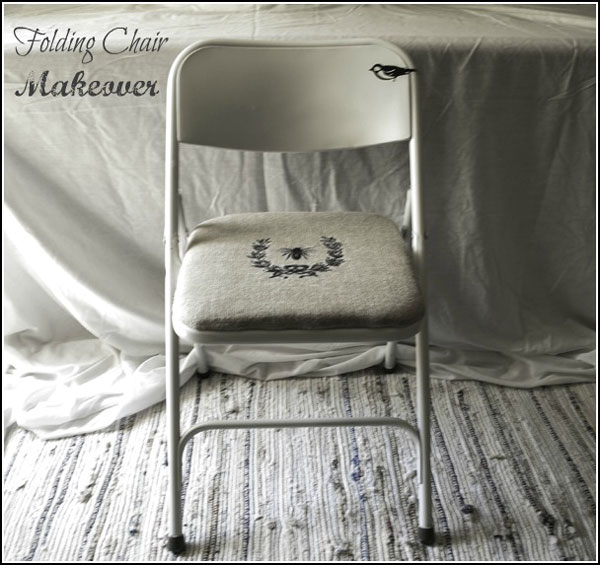 This folding chair had seen it's better day but had been given a new life with a fabulous makeover.  New fabric and graphics were used by Cupcakes and Crinoline to create a French inspired design.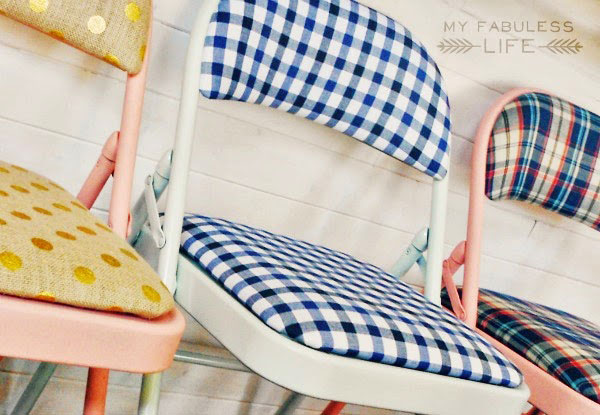 The variety of fun colors and patterns in this set of folding chairs would be especially fun to pull out at a party or gathering.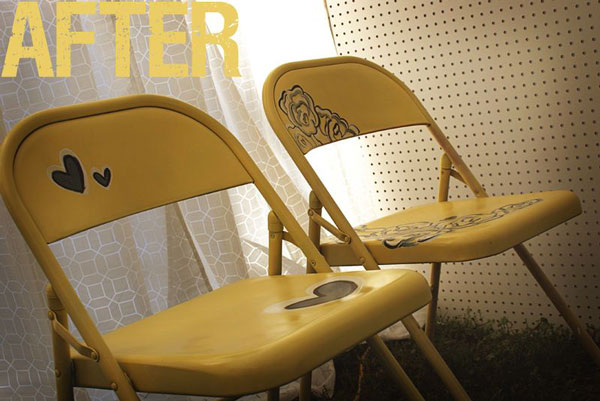 Some bright happy paint and some fun stencils make folding chairs that are party worthy.  The easy instructions for this makeover can be found at Vol. 25.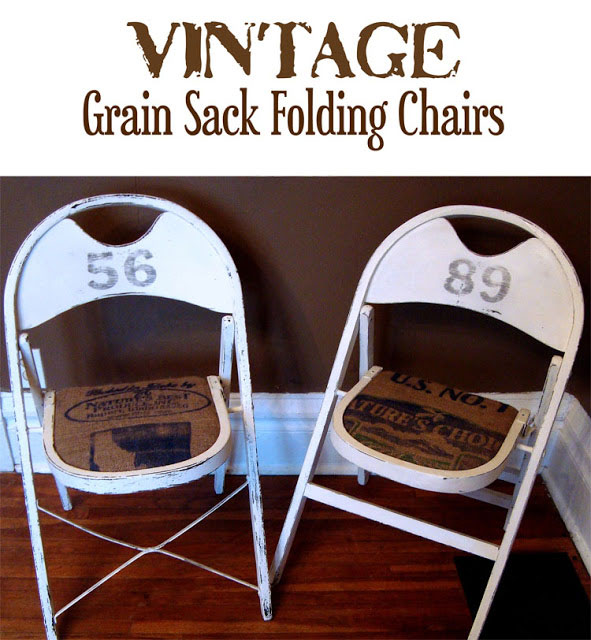 And finally, I just love these vintage grain sack folding chairs.  The styling of these old chairs is just perfect for the distressed design and grain sack seats.  Check out the before and after from Rendition Road.
Do you have an idea for a folding chair makeover?  Share your thoughts and ideas below!
I hope you have been inspired!