With the hot weather of Summer, comes the need to spend more time at the lake. Whether you are making a day at the beach or you have your own cabin or cottage, there are always things that you can make to create more enjoyment. While most of these summer projects are geared to a home on the lake, there are some that are portable for use at the beach. From docks and kayak racks to beach chairs and super soakers, these fun Summer projects are just what you need for a day at the lake.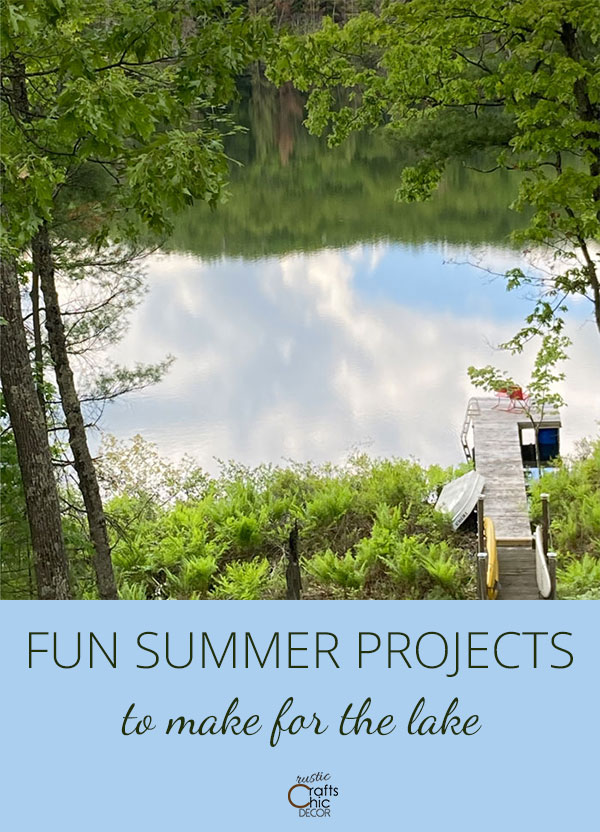 Build A Rack For Kayaks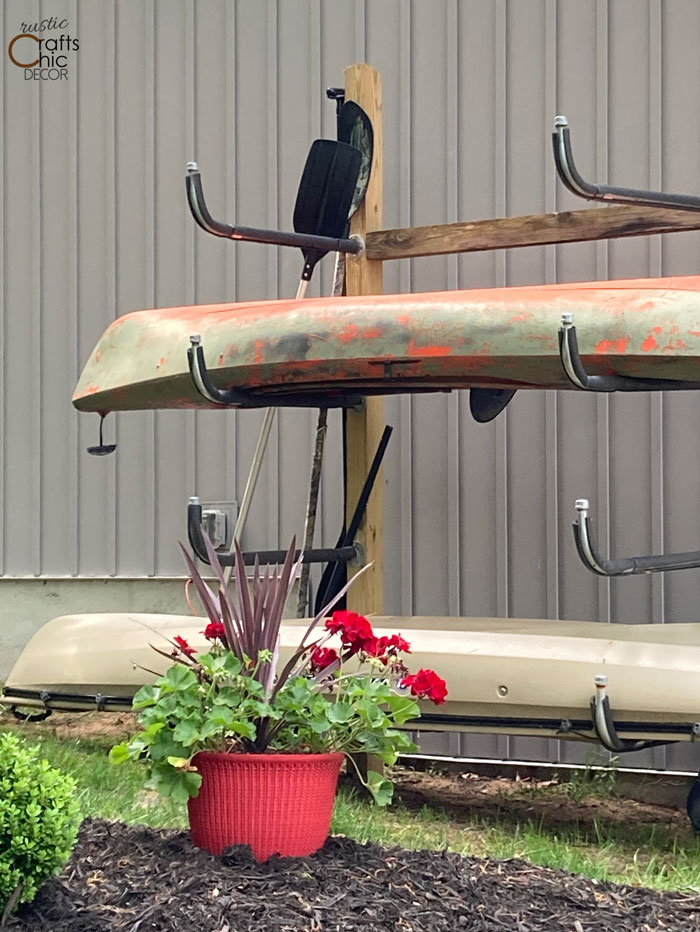 Canoeing or kayaking are fun activities to do on both rivers and lakes. When the kayaks are not in use, it's nice to have a storage solution that provides easy accessibility. We built this kayak rack using plumbers pipe and wood. It works out really well, especially since the pipe brackets twist down for easy kayak removal.
Store Paddle Boards Close To Lake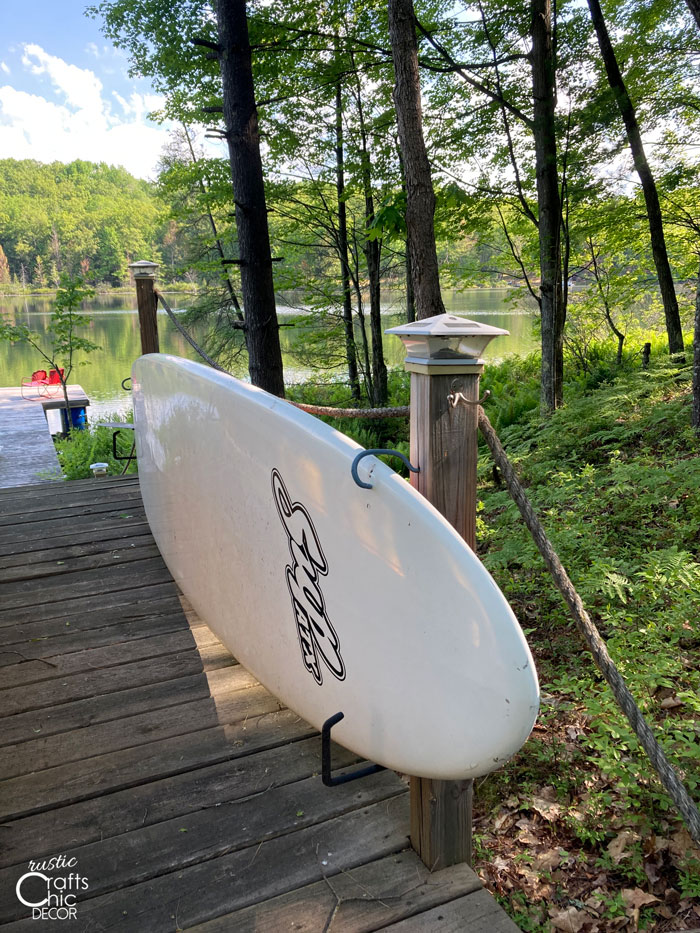 If you're like me, you might love to paddle board but dislike carrying the board to the lake. Our cabin sits on a hill so carrying things down to the lake can be a little cumbersome. We solved this problem by installing storage hooks to the posts of our boardwalk. It's super easy to keep the paddle boards in place with a couple sizes of garage storage hooks. When we need to use a board, the hooks can easily turn sideways to remove it with ease.
Add A DIY Dock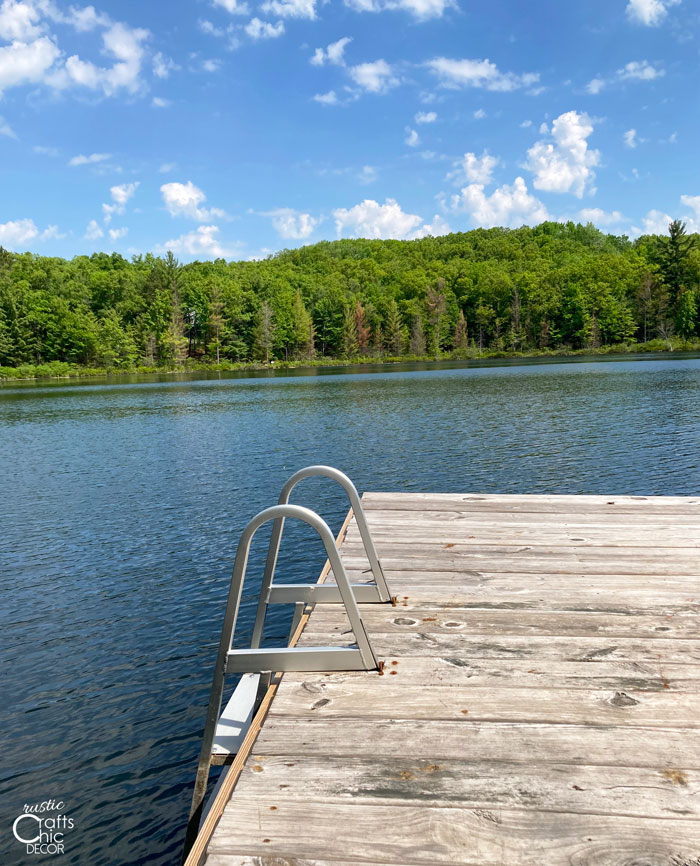 I don't know what we would do without our dock with stairs. It makes getting onto a paddle board or swimming so much easier since we don't have a beach area. This is also where we sit to enjoy the scenery or fish. My husband built our dock so it floats on barrels. There are so many different techniques and styles so you can really customize a dock that works for you. Go to Cabin Life for a complete resource for building a dock.
Life Ring Makeover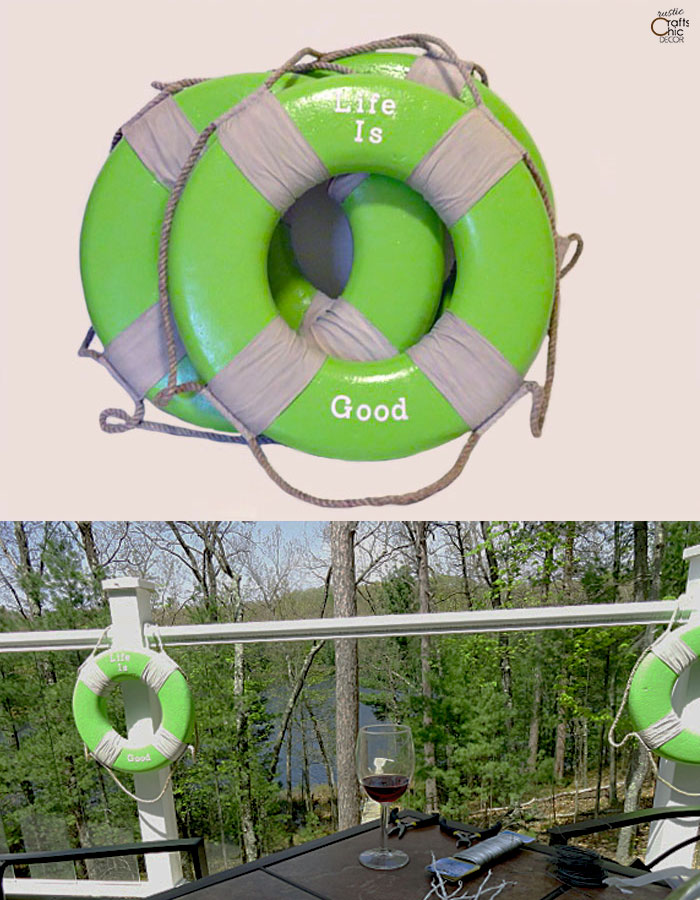 Life rings can be both useful and decorative. We had a few old rings that were damaged from age and weather. Instead of throwing them out, I revived them with a little paint.
Design And Build Your Own Beach Chairs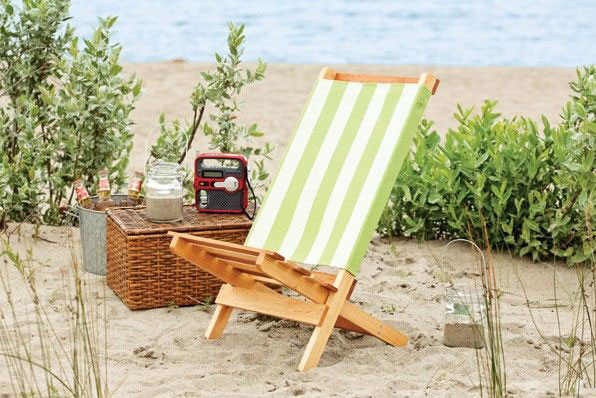 A day at the beach requires a comfortable and relaxing chair to sit on. You don't have to spend a ton of money on beach chairs when you can make your own. I love the look of this design by Cottage Life and with the step by step instructions, it looks easy to make. The chairs also fold up neatly for easy carrying.
Make A String Of Little Wooden Buoys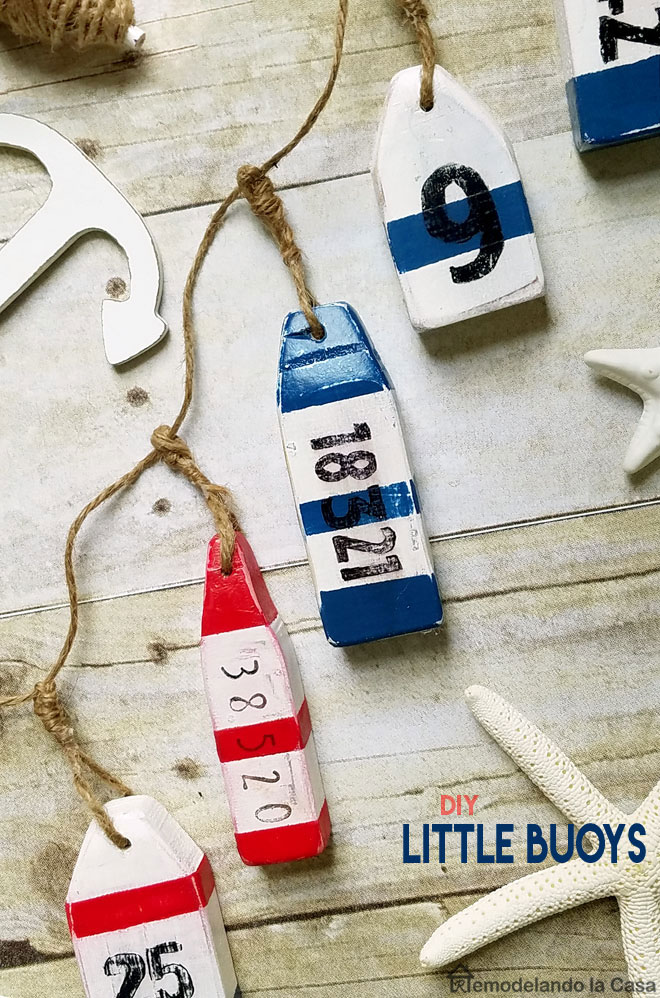 A fun way to decorate your lake house this summer is to make your own little buoys. String them on twine and use them either inside or outside to create a nautical atmosphere.
Super Easy PVC Water Soakers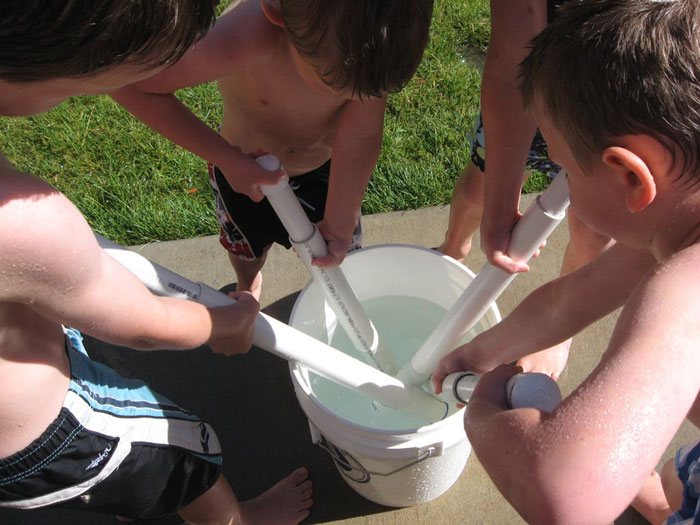 Here is a must have for summer fun! I know that whenever we are out on our boat, it's fun to have some time of soaker for getting each other wet. We also tend to need one to retaliate against other boaters. It's a lot of fun and another way to help keep each other cool. On the lake, it's easy to keep refilling.