After spending a full Winter at our cabin, I now have a new appreciation for Winter. I used to dread it and only thought of the cold and the need to drive in it. However, I now realize that it is important to embrace the season and enjoy some Winter activity. Although it started as a way to not become stir crazy, I quickly realized that hiking trails was absolutely peaceful and beautiful. Like most cabins, we are surrounded by woods and trails and I definitely took advantage of it.
This was our first year of retirement, and unfortunately there wasn't much to do at our condo downtown Grand Rapids. Where we usually close up the cabin during the heart of the winter, this year it was our much needed retreat. There was no need to worry about social distancing since we are fairly isolated. We only occasionally ran into other hikers on The North Country Trail.
Walking the woodland trails in the Spring has always been enjoyable for me. In fact, I made my own hiking stick, with a little wood burning detail, for the occasion. However, hiking in the Winter is now my favorite time to enjoy this activity. All of the Winter beauty and, surprisingly, the crisp outdoor temperature make it easy to do. Below, you will see some of that beauty that I captured this year.
Hiking Trails After A Fresh Snow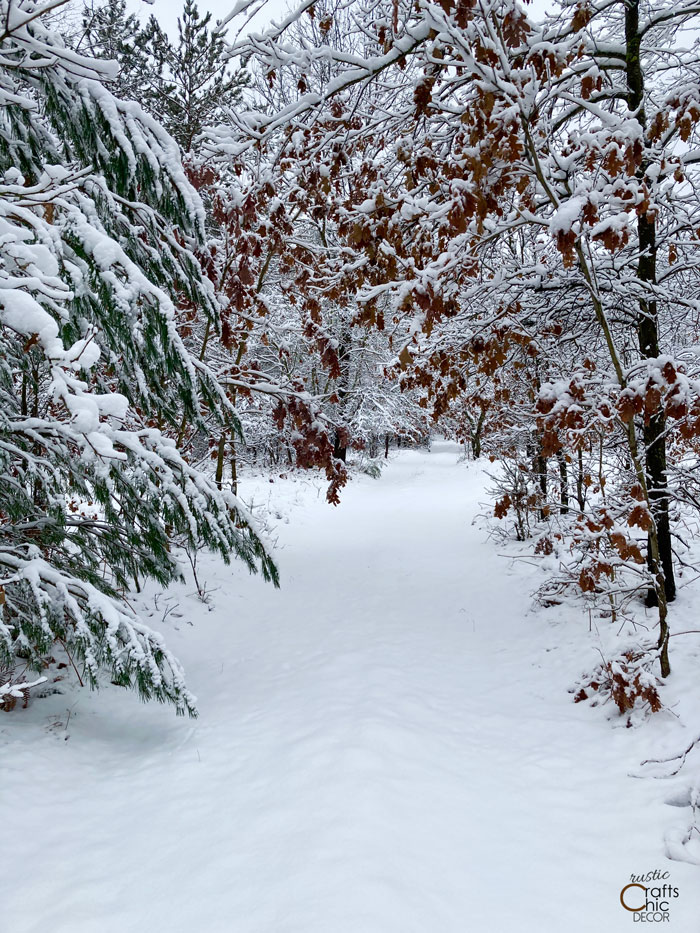 Going out after a fresh snowfall has to be the most beautiful. Before any tracks or disturbances makes you feel like you are discovering an area for the first time. I actually almost hated to dirty up the trails with my own tracks!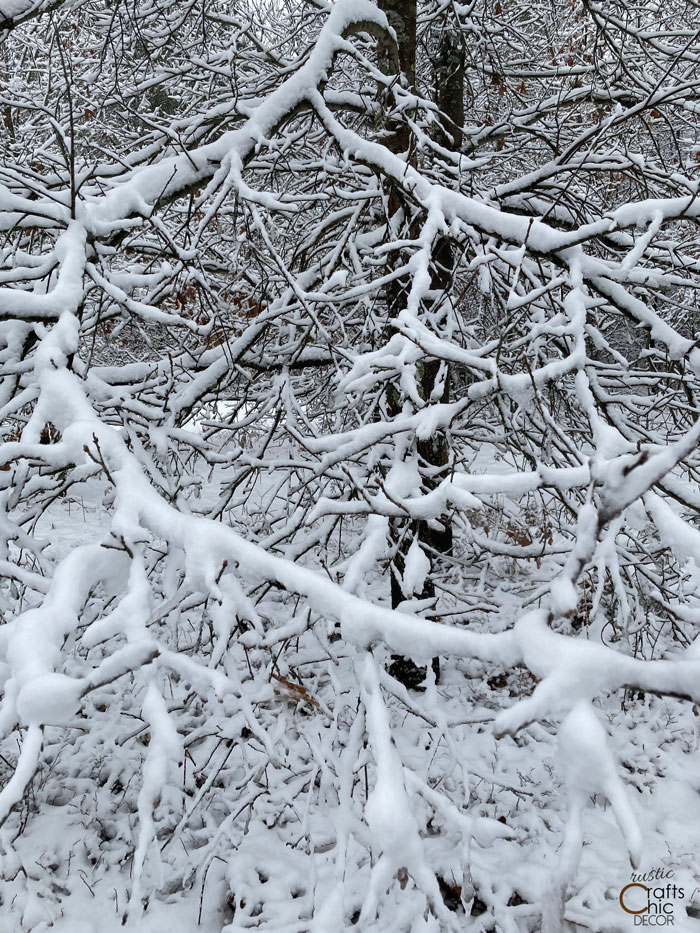 Then there is the look of the trees! All of the snow covered branches just glisten and become a work of art. I'm always in awe of all the beauty. You can't create anything to measure up with God's creation.
Off The Beaten Path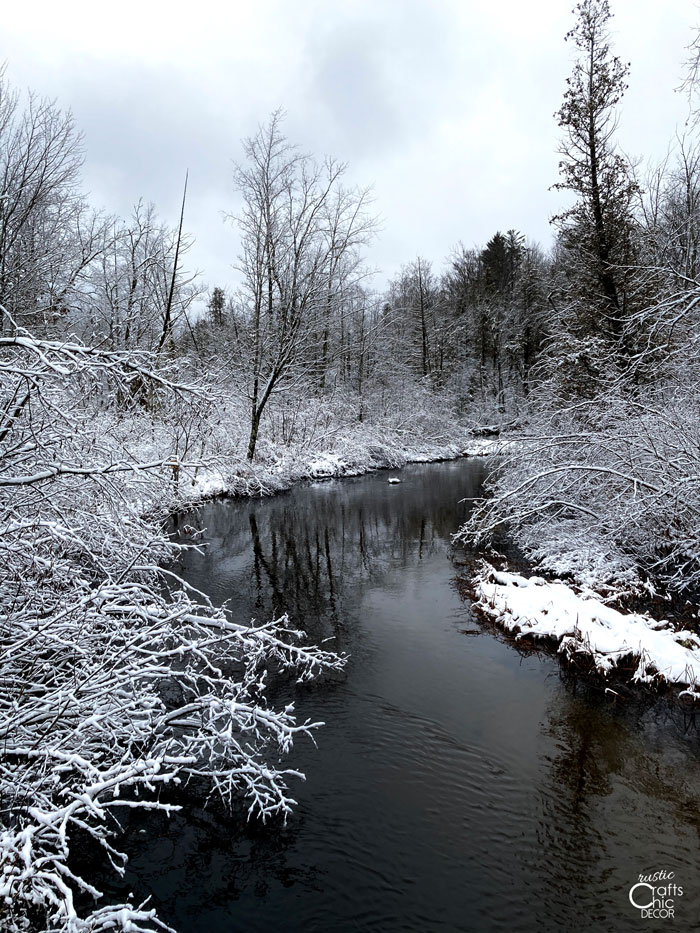 We didn't always stick to the groomed trails because there is also so much to see and discover off the beaten path. Luckily, my husband has a good sense of direction and can also operate a GPS. I would get lost in a small fenced in area!

All of the creeks, rivers, and lakes in our area of Michigan make adventuring outdoors even more fun and beautiful.
North Country Trail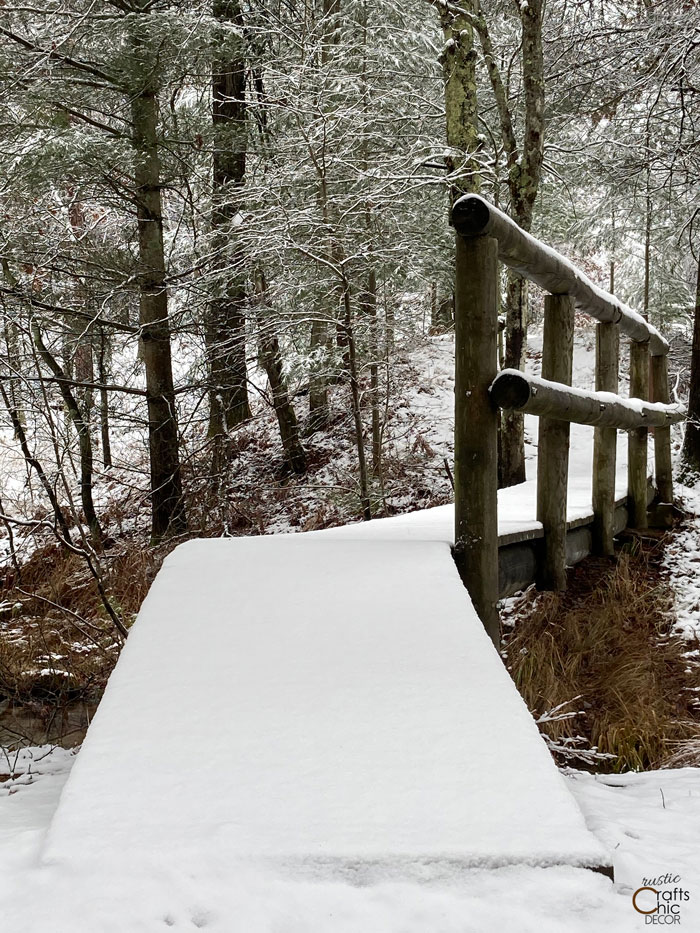 We are fortunate to be so close to a section of the North Country Trail. It's only about a mile from our cabin to one of the trailheads. I much prefer the groomed trails for walking versus making our own way through the woods. Plus, if we hit a river or stream we can count on a nice walking bridge to make our way over it.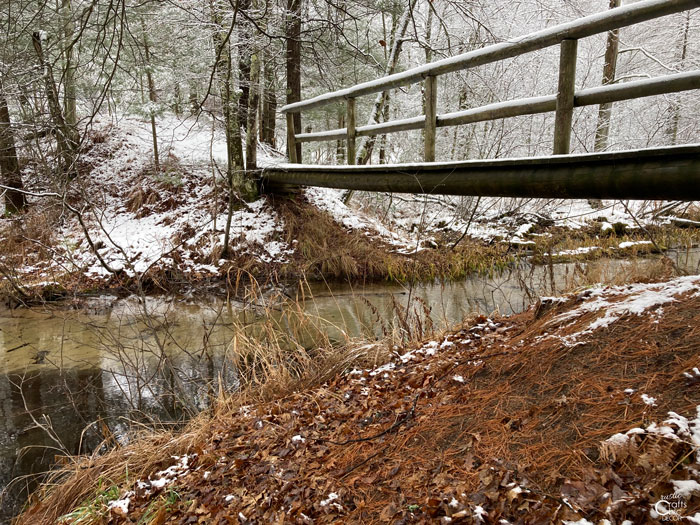 Of course, I always had to remember to bring my camera to be able to look back on all of this beauty.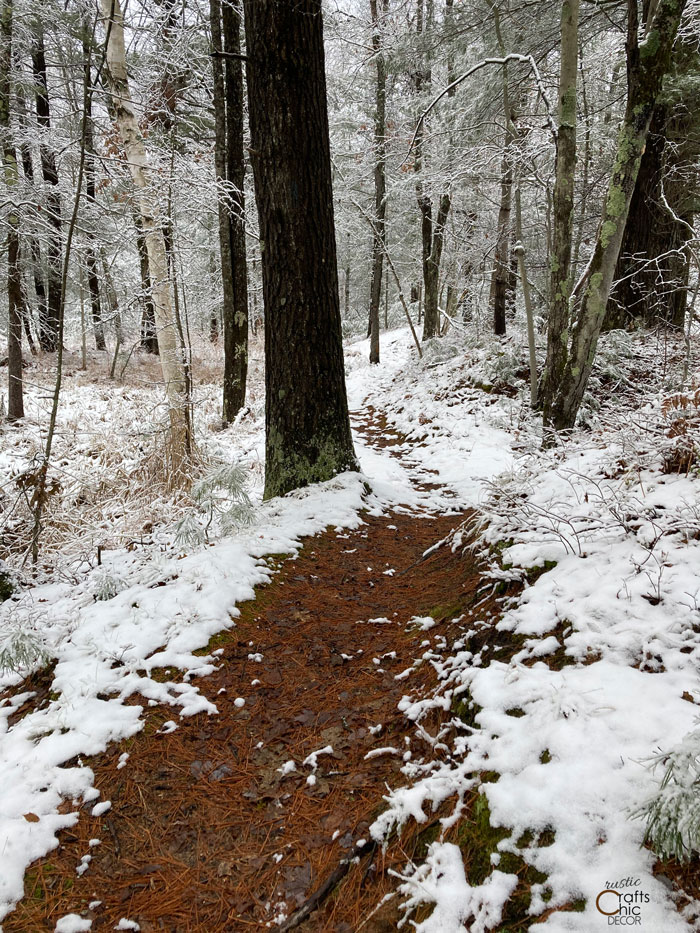 Right now, I am very happy with the start of Spring. A change of season is always good and I'm anxious to see the hiking trails with all of the fresh buds and greenery. However, probably for the first time, I am not dreading the Winter to come.