I love the Thanksgiving holiday. Gathering with family and taking part in a delicious feast is definitely a huge highlight. However, it's also a nice day to really focus on all of the things that we have to be thankful for. To help set the tone, there are some decor items that you can make to remind your family of the reason for the holiday. Besides this collection of thankful crafts, I have also designed a subway art printable that you can download for free.
Do you ever wonder what your day would be like if you started it out with counting your blessings? It's so easy to get bogged down with the daily stresses and worries that we tend to forget about all of the good things. Taking a few minutes to focus on those things helps to put everything else in a better perspective. So, for Thanksgiving and any other day, it's nice to have some inspirational reminders around the home.
Thankful Subway Art Printable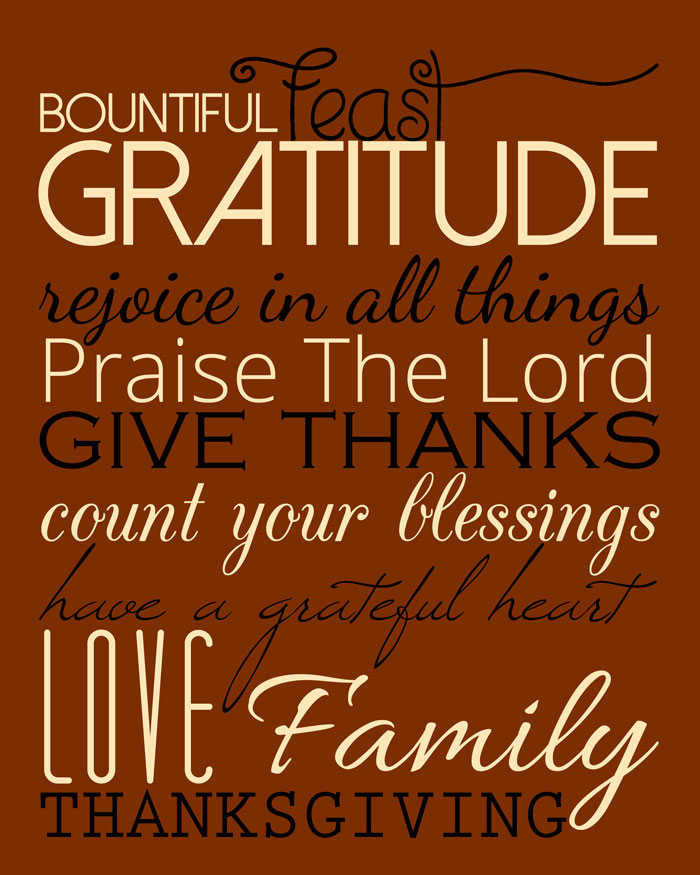 This 8×10 subway print can be printed and set in a frame for a gentle reminder.
A Collection Of Gratitude And Thankful Crafts
This post contains recommended product links. If you make a purchase through one of the links, I will earn a small commission.
Thankful Pumpkin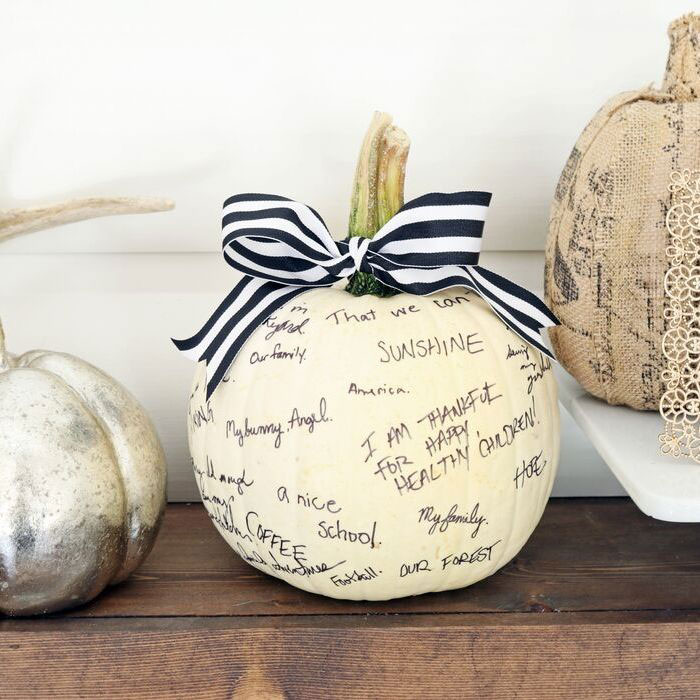 Some of you may be familiar with thankful trees. This thankful pumpkin display is a similar idea. Have family members write what they are thankful for on a decorative pumpkin. It's a fun exercise and prompts everyone to think. You can use a real pumpkin for this. However, if you want to save it as a keepsake, then purchase a faux one.
Thankful Gold Leaf Leaves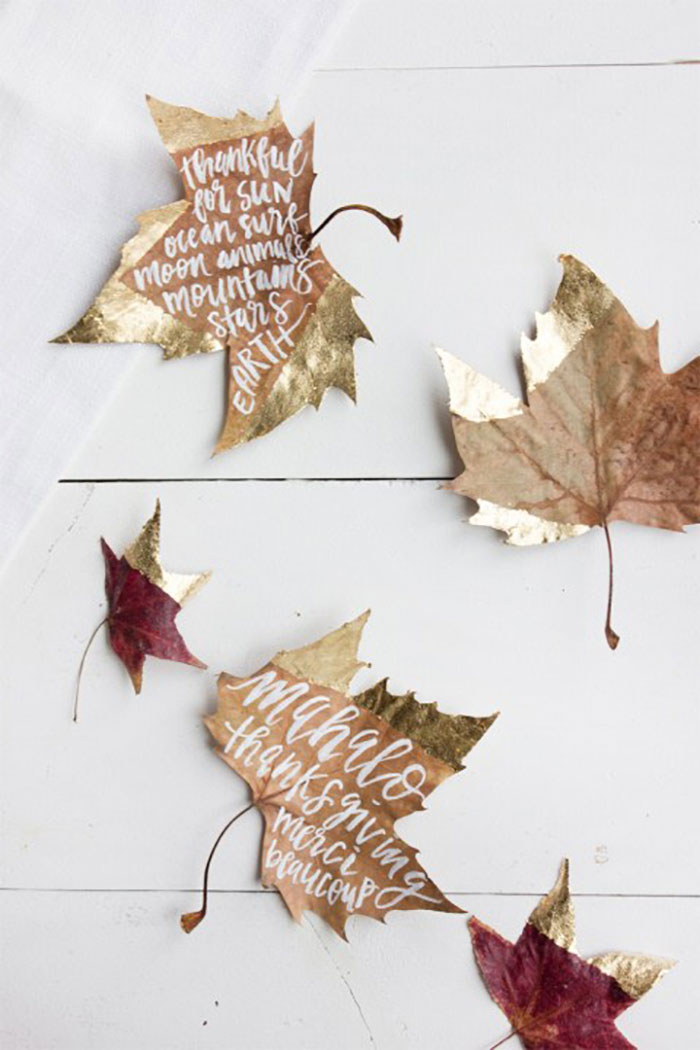 How about scattering inspirational leaves on a Thanksgiving table? Leaves dipped in gold leaf get an elegant look. And, the messages of thanks, on some of the leaves, provide a nice reminder.
Thankful Place Cards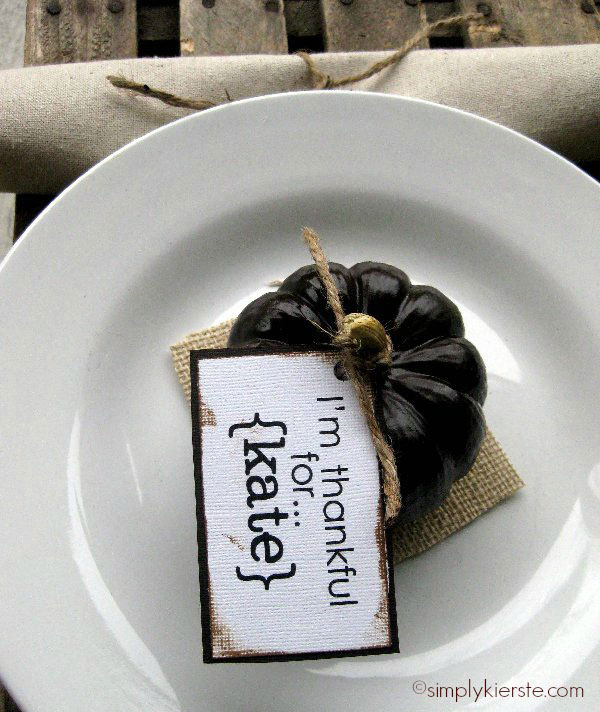 Let each guest know that you are thankful for them with these personal and heartfelt dinner place cards. Tie the notes to a mini pumpkin to complete a festive look for your table.
DIY Thankful Sign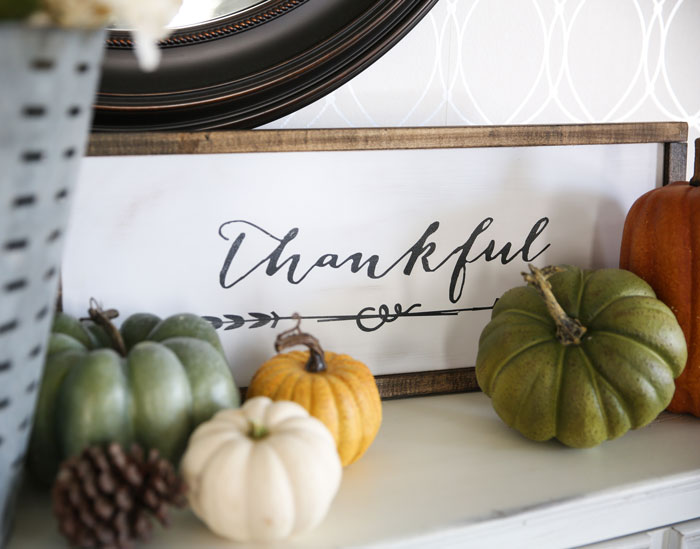 It's easier than you might think to create your own inspirational sign. For this sign, a Cricut was used for the lettering. Think of words like thankful, grateful, or blessed.
Give Thanks Fabric Banner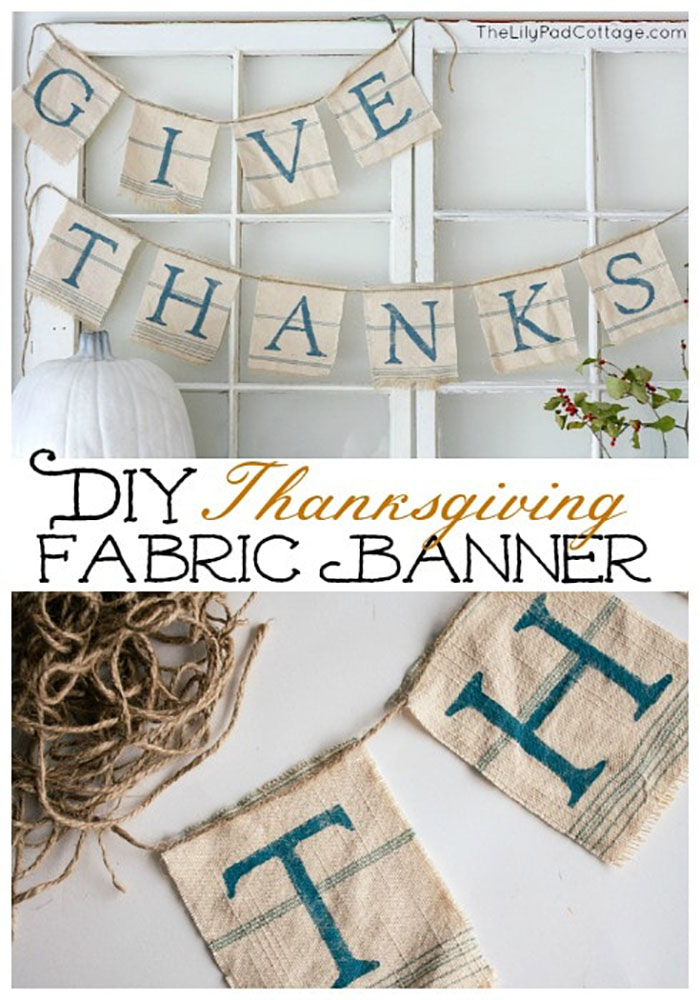 Hang a large banner over an old window, across a fireplace mantel, or anywhere that you want to get the message across.
Elegant Photo Wreath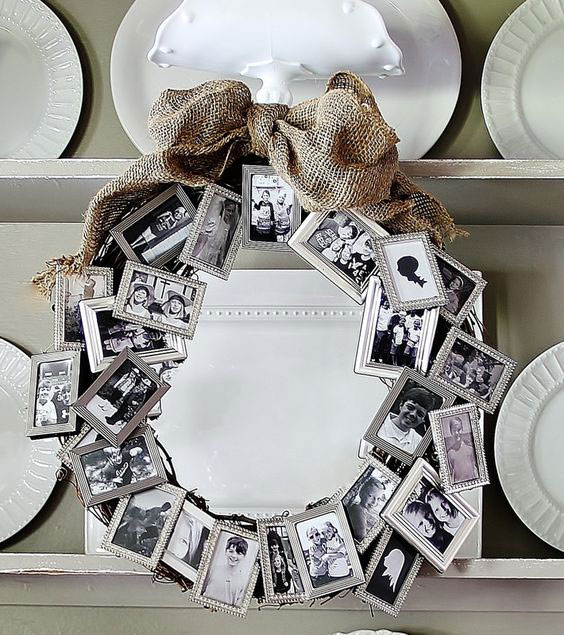 So far, all of the thankful craft ideas had to do with thankful words. However, there are also ways to show thankfulness for specific things. Take family for instance. What better way to be reminded of the love of family than with a pretty photo wreath. Just fill that wreath up with precious memories of your loved ones.