For any rustic craft project that you want to spell out words, old typewriter keys are a fantastic choice. When I found some at an antique store, I was excited by the possibilities. What I wasn't prepared for was how dirty and grimy the old keys were. Although I like old and distressed items to use in craft projects, I prefer that they are at least clean. Plus, I wanted to see the original sparkle of the metal even if the faces were more aged looking. Luckily, I came up with a way to clean old typewriter keys to make them ideal for craft use.
Best Way To Clean Old Typewriter Keys
I'll show you how to clean old typewriter keys with just a couple of easy steps. These dull and grimy typewriter keys would not be acceptable for decorating before cleaning.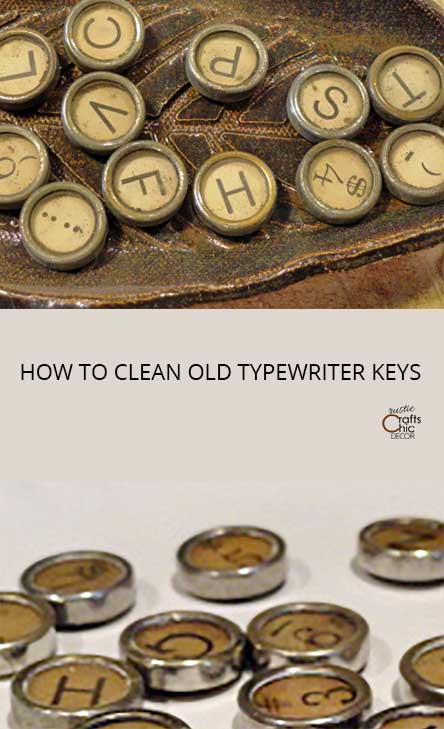 Clean Typewriter Keys With Two Steps
Soak Typewriter Keys In A Water Vinegar Mixture
To start, the keys need a good bath. And, they need more than just water. Combine equal portions of white vinegar and warm water. Toss the typewriter keys in and let them soak for an hour or so. Wipe dry with a clean rag. When I did this, I couldn't believe how dirty my rag became. I also used a q-tip for getting into the inside rim. The face of the keys got darker from soaking in the water but as they dried, they returned to the original color.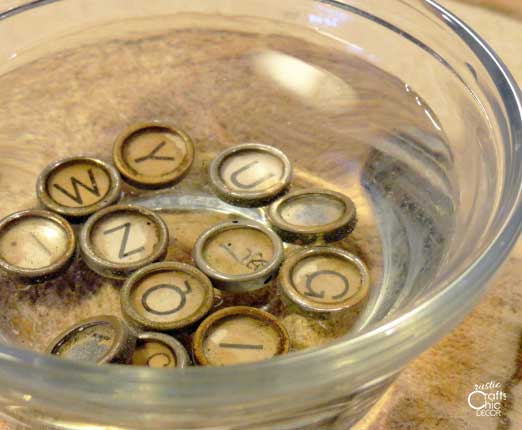 Buff The Keys With Turtle Wax
Once the keys were done soaking and drying, they were a lot cleaner. However, the metal rims still didn't have a nice shine. They were clean enough to work with but if you prefer a little more sparkle, then you need to buff them out.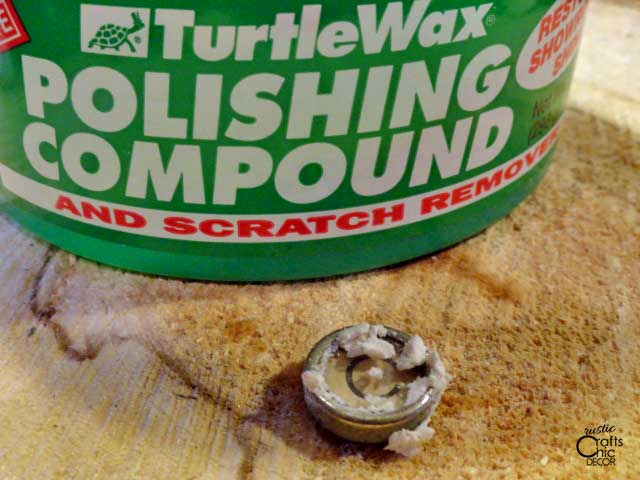 This process is a little time consuming since you need to do each key one by one. Just apply some Turtle Wax polishing compound and buff the keys with a rag. Keep repeating until no dark residue comes off on the rag. I had to repeat this several times.
Use Old Typewriter Keys In Rustic Crafts
Now that my typewriter keys were nice and clean, I used them in some rustic chic craft projects.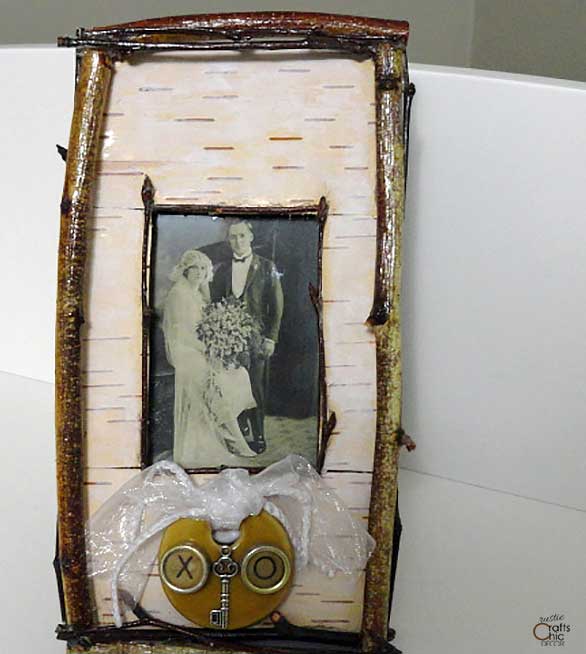 The typewriter keys have just enough shine for what I was looking for. They still look old but all of the yucky gunk is gone! See how I also used old typewriter keys to make a small inspirational canvas.