Placemats are one of those easy items that can add some needed style, as well as function, to a table.  If you are going a little heavier on the style factor, you may want to make your own, with just the right personal touches, that make the design stand out.
There are plenty of unique and inexpensive ways to accomplish this that will give your table a wow factor and make it look like you went high end.
Here are a few examples of how to make your own placemats complete with links to the full tutorials.

Wine cork placemat by Creme De La CraftIf you drink wine and save the corks, then making these placemats would practically be free!  I love the unique shape and design.  You could make an entire set for the table or make just to act almost as a tray.
2.  Burlap Stenciled Placemats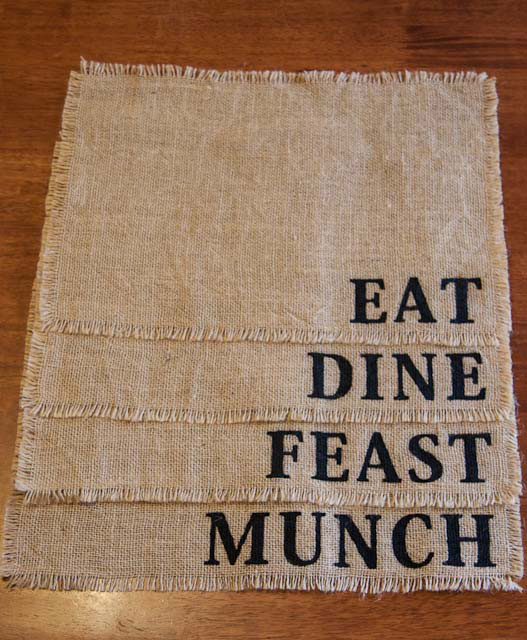 I love burlap and it is a popular choice for placemats.  Adding a personalized stencil makes the style unique and all your own.
Here is another idea using a double layer of burlap by Pickles and Cheese: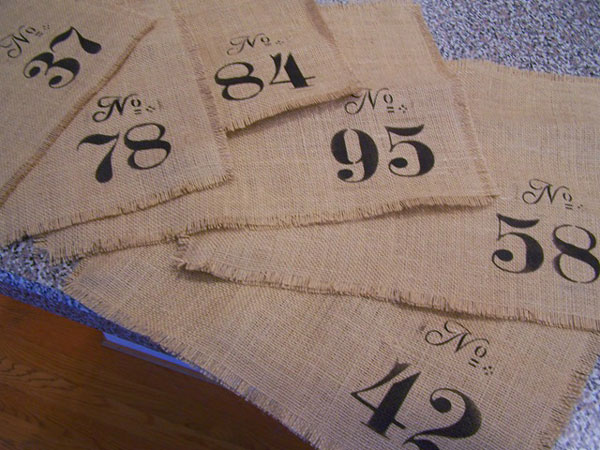 3.  DIY Rope Charger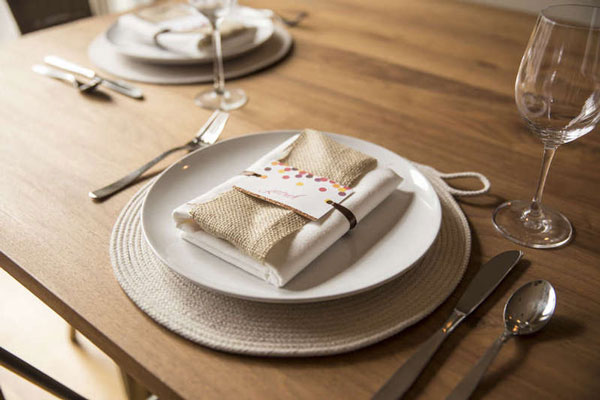 Use a rope to create a rustic or nautical set of chargers.  The look is simple, clean and unique.  If you don't want to make a whole set,  make just one and use it as a trivet.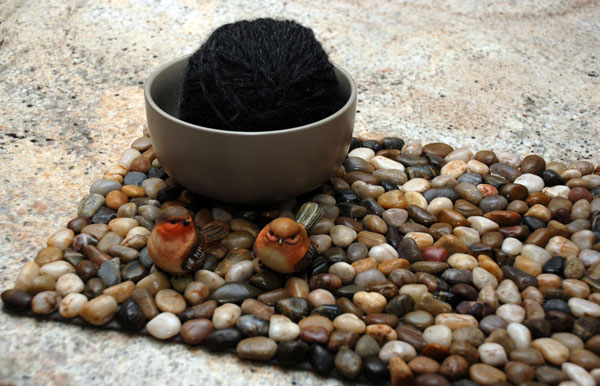 This mat was made from two bags of dollar store river stones and a generic placemat.  Although time consuming, this is still a fairly inexpensive way to get a designer look.
Here is a look at one with all black stones: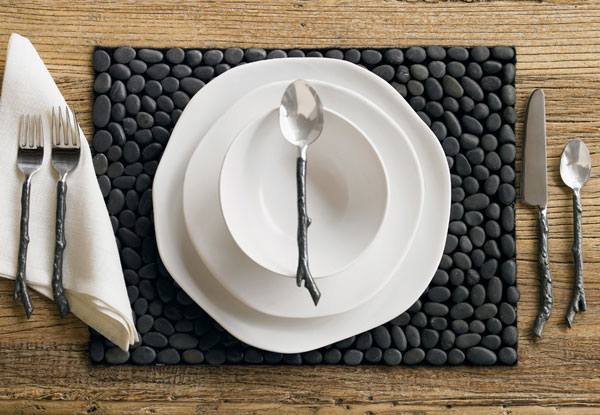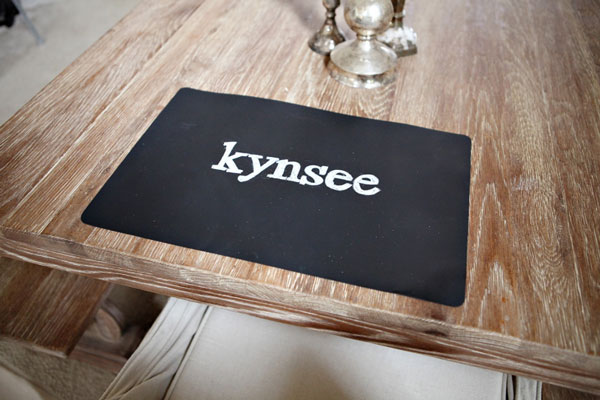 Chalkboard placemats are just plain fun, especially for kids!
Here is a cute idea I found on Etsy: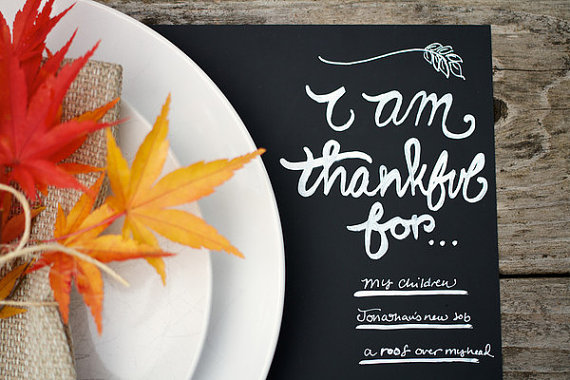 You could use white paint or a chalk marker for a more permanent design.

These lined placemats are both rustic and durable.
I hope you have been inspired!