With all of the daily stresses, it's nice to get an inspirational message once in awhile. I like to display Bible verses and other uplifting quotes throughout my home for gentle reminders or encouragement. Other types of inspiration may be written goals or an inspiring photo or art piece. All of these things can be incorporated into a craft project that displays your inspiration. This post is focused on inspirational crafts that are easy to make and have a rustic chic style.
Ideas For Inspirational Crafts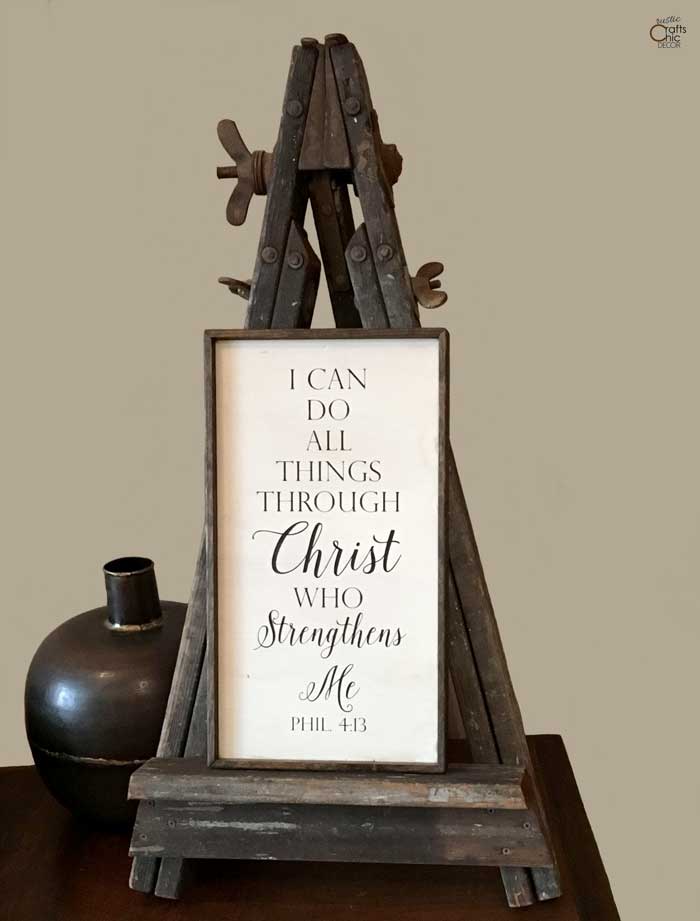 Besides purchasing signs to display, there are other ways to get your messages seen. These craft ideas show just how to do that.
Paint Your Own Canvas
Even if you don't consider yourself an artist, you can still put something simple on a canvas that inspires you. I love the small canvases that you can buy from the craft store that come with a little easel. They are a fun size to display a little inspiration. I made one for my office with a simple peaceful design and a quote on an epoxy sticker. It might look like I painted the birds but they were actually a rubber stamp. After stamping, I just filled in some areas with paint.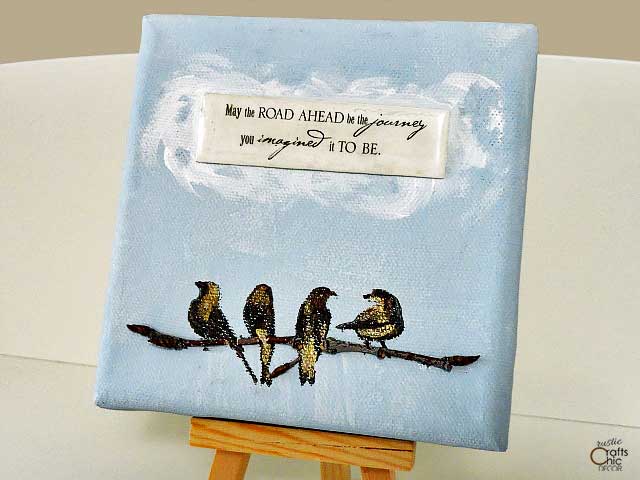 Paint A Verse On Wood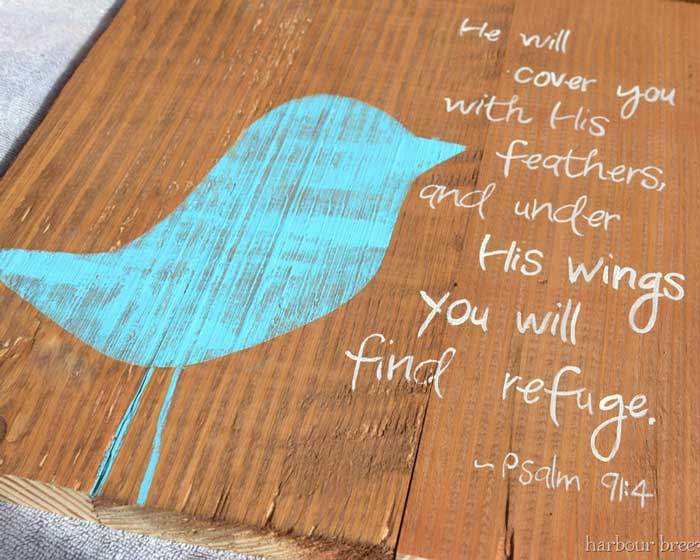 Here is another easy sign using a stencil and tracing paper for the words. I love the rustic wood that was used for a base. Think about all of the inspiration that you can put on any salvaged wood including pallets.
Put A Message On A Stone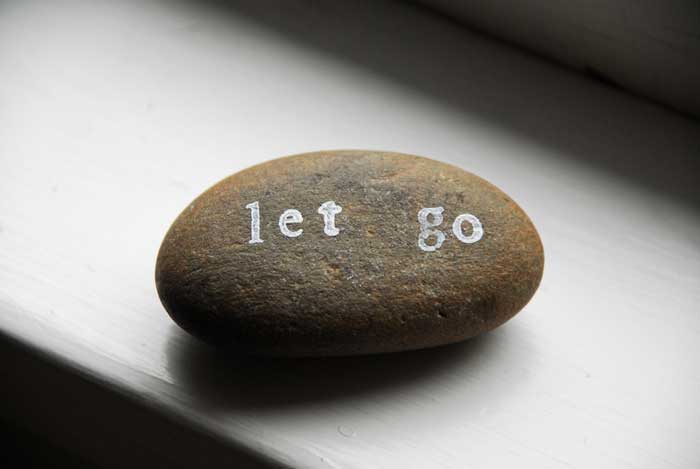 An easy rustic idea is to put a meaningful message onto a stone with rubber stamps. Use it as a paper weight, set it on a shelf, or place it on a tray with other message stones.
Write Out Verses, Quotes, Or Letters On A Lampshade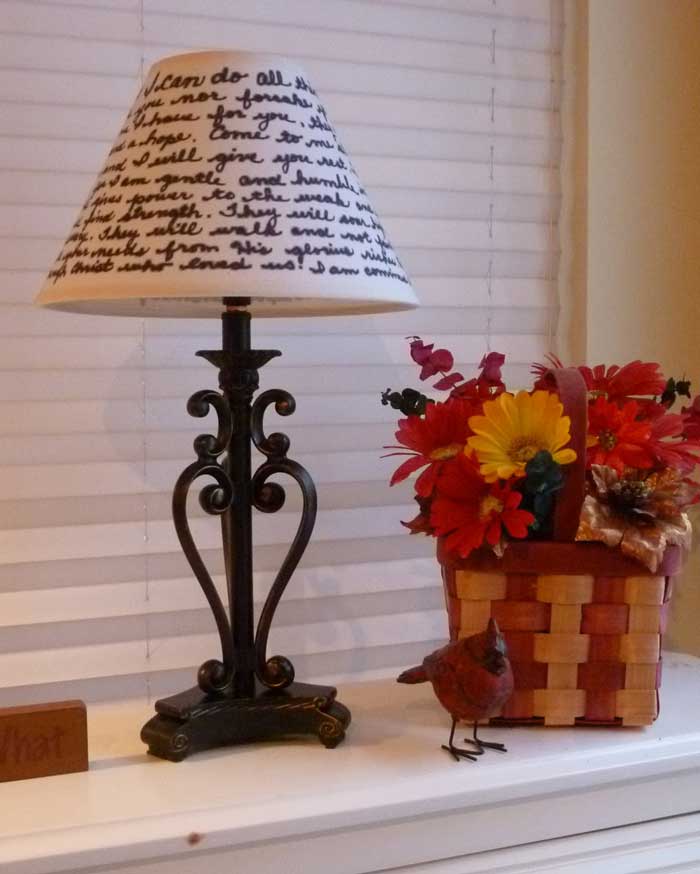 With just a Sharpie, it's easy to quickly transform a basic lampshade into a meaningful piece of decor. Write out your favorite verse or verses. Or, compose a letter to a child or spouse as a memorable keepsake. I absolutely love this idea.
Use Scrabble Tile To Spell Out Your Inspiration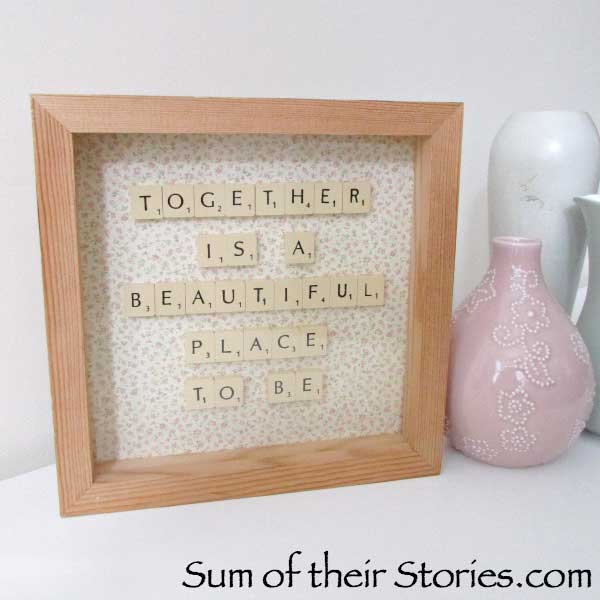 Here, Scrabble tiles spell out an uplifting quote. The fabric backer adds some pretty chic to the rustic shadow box and letter tiles.
Scrabble tiles are great to use for spelling out words. Since the tiles can be put on almost anything, there is a wide range of projects to choose from. AS far as inspirational crafts go, Scrabble tile coasters are extremely popular. Choose four inspirational words that fit together, glue them to square cork board, and then you have meaningful coasters for your home.