I have this little love for mason jars to the point of becoming obsessed!  I like the clear ones, blue ones, tall, short, with the metal clasp and without….
They all scream warm and homey to me!
That is why I also love mason jar crafts.  You wouldn't think that there is that much of a variety of things that you can do with a simple jar but you just might be surprised!
First of all, you can find many homemade gift ideas here.  There are also plenty of craft ideas dedicated just to the outdoors.  You can find these at my outdoor mason jar crafts post.
This first craft idea is something that I originally did for Easter.  I painted the inside of a mason jar and added little die cut birds, out of vintage song sheets, around the clasp.  See the tutorial here.

Another favorite way of mine to use mason jars is to make them into soap or lotion dispensers.  I have made both rustic and chic versions!

Get the easy diy soap dispenser directions here.

Here are some other ideas that I found: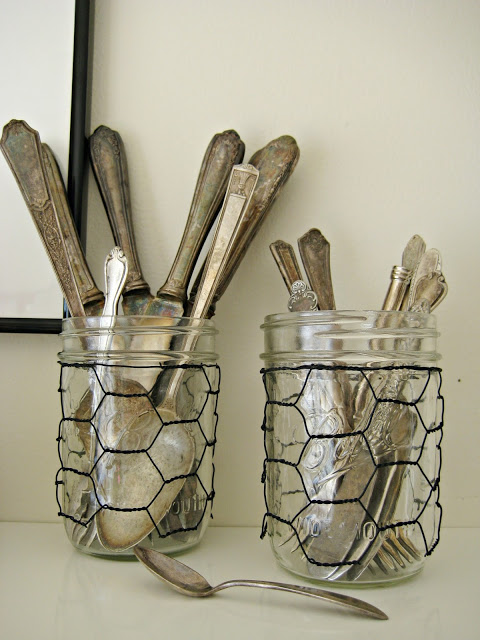 I love this simple idea by Robin at Happy At Home for wrapping a mason jar with chicken wire.  It gives a nice farmhouse chic look to the jar making it perfect for display.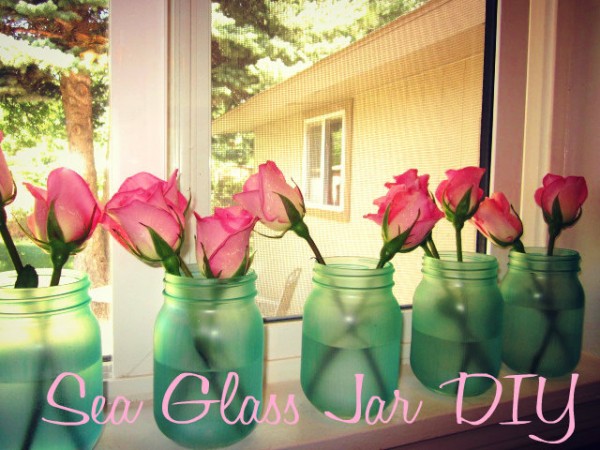 Are you a fan of sea glass?  I know that I am!  Live Gorgeously shows how you can make your mason jars look like sea glass with a little homemade mod podge and food coloring.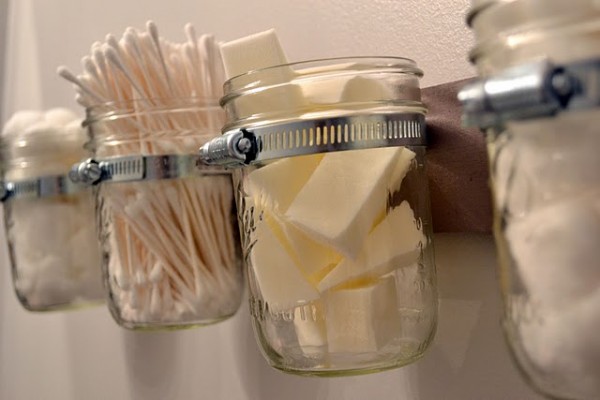 Mason jars are also great to use for organization and this unique wall organizer, by Liz Marie, is a fun and decorative way to keep things handy and at eye level.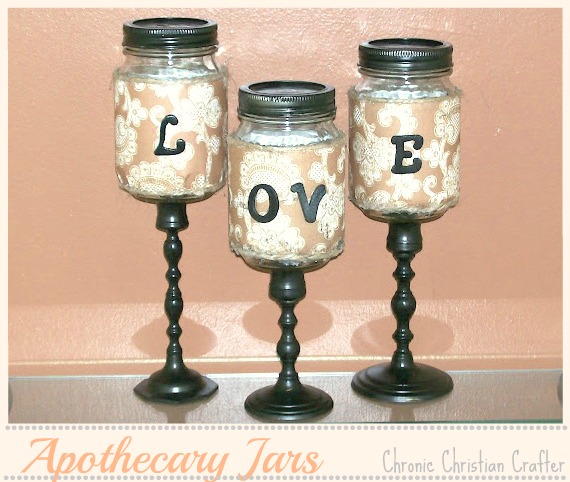 Put a mason jar on a candlestick and you have a pretty apothecary jar!  See how Craftionary decorated these to give them a fun chic look.
Do you have an idea for a mason jar craft?  Share your thoughts below!