A journal is just a blank book if it doesn't inspire you to write. To make a journal more inspiring, the cover should be meaningful to you. Whether you modify an existing journal or make a new one from scratch, your personalization will inspire you. Therefore, creating a journal that is meaningful to you is not only a fun project but one that will keep giving back to you throughout the year.
How To Make A Journal
Modify An Existing Journal
I made this journal, using a variety of mixed media, and have it setting out in my office for easy access when an idea hits me.  I think if I had left the journal plain, it would have ended up in a drawer and my thoughts and goals would have been quickly forgotten. Now, when I look at it I want to pick it up and start writing.

You can see how I made this at my post, Transforming A Journal With Mixed Media Art.
Create A Journal From Scratch
Here are some more ideas, that you could use, to make a journal that you would want to set out and use.
Sew A Journal
Sew A Small Journal by Craft Snob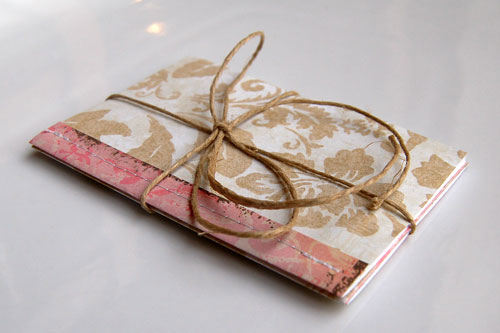 Suede Journal Covers by Lil Blue Boo

Suede journal covers by Lil Blue Boo
Create A Journal Using Grocery Bags
Used Grocery Bag Journal by Judy Wise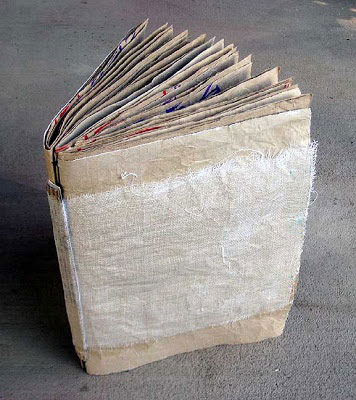 What a great way to recycle grocery bags!  Not only do they look fantastic in a journal form but this makes the project extremely budget friendly too.
Create A Journal Out Of Greeting Cards
Making A Journal From Greeting Cards by Jenni Bellie Studio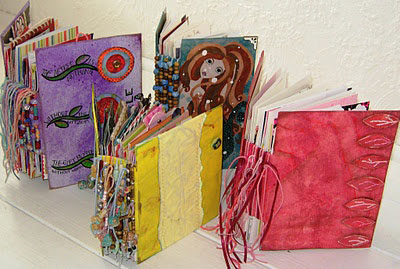 This is such a great use for greeting cards!  I know that I have a hard time throwing cards out when they are decorated so pretty.
I hope you have been inspired by these DIY journal ideas!