If you like a rustic or farmhouse design style, you probably have seen or heard of pallets used in decorating. Those wooden pallets that you see stacked up outside businesses can actually make some pretty cool decor. The rustic weathered wood is perfect to use in DIY projects. These pallet decor ideas will inspire you to go out and collect some pallets yourself.
Before collecting your pallets, you may want to ensure that these pallets are safe to decorate with. Luckily, most pallets nowadays are heat treated instead of chemically treated, making them safe for DIY projects inside the home.
Pallet wood is a form of salvaged wood that is pretty easy to come by. Since you can typically get pallets for free, using them in a project is very cost effective. Check with small businesses in your area as larger companies often resell their pallets. Craigslist is another great place to check. I have seen listings for free pallets there since many times people just want to get rid of them.
The following DIY pallet decor projects are perfect for accessorizing a rustic home with very little to no cost.
DIY Pallet Decor
Pallet Outdoor Sofa DIY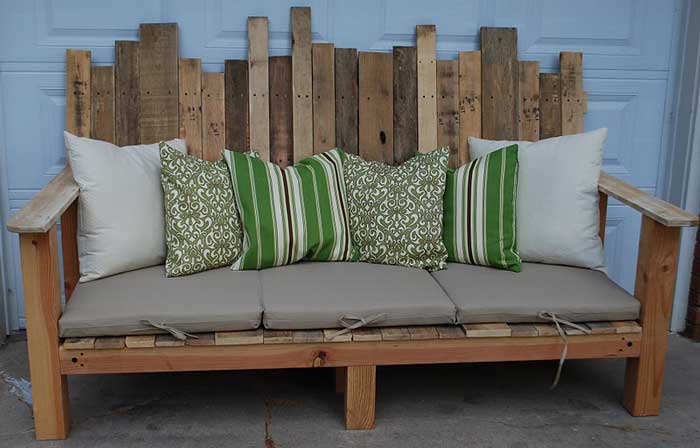 A sofa may not be the first project that you want to try, however it is easier than it looks. You basically make a wood frame out of 3x3s or 4x4s. Then, it's just a matter of lining up the pallet wood for the seat, back and arms. I like this style with the varying heights of wood used for the back. That, along with the variations in wood color, make a fantastic design.
DIY Pallet Bed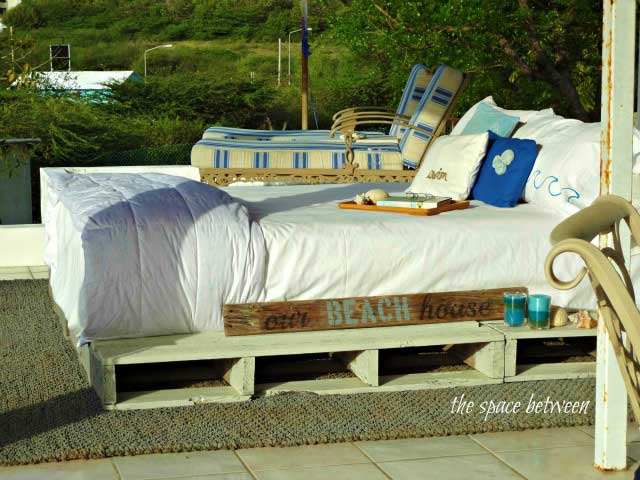 Ok, so here is a project that is truly super easy. Just use four pallets as a rustic bed frame. This bed was made for a rooftop patio, which is really cool. However, it would also be a perfect project for an indoor bedroom. I love the fact that the mattress isn't as wide as the pallet frame. This makes a handy ledge or nightstand to display more fun decor. And, if you want a taller bed, just stack another four pallets on top of the first four.
Easy To Make Pallet Signs
Pallet wood makes a perfect base for a rustic sign. You could simply paint a sign on the pallet as is. Or, take apart a pallet and attach the wood pieces close together. Then, you can either make a frame around the boards or leave the edges rough. Here are some of my favorite examples of pallet signs.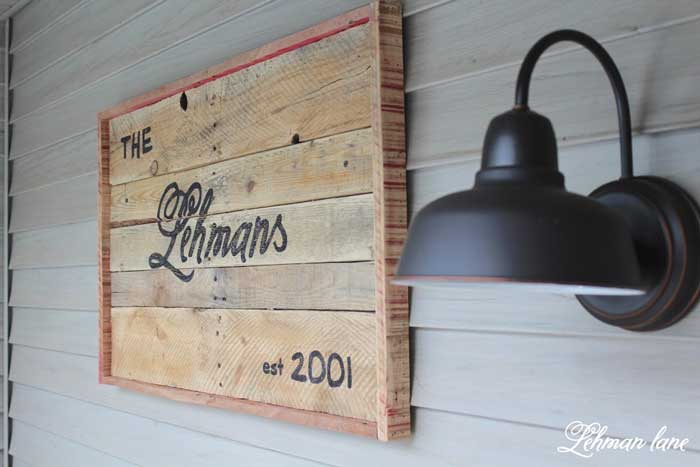 A pallet sign that includes a frame looks especially polished.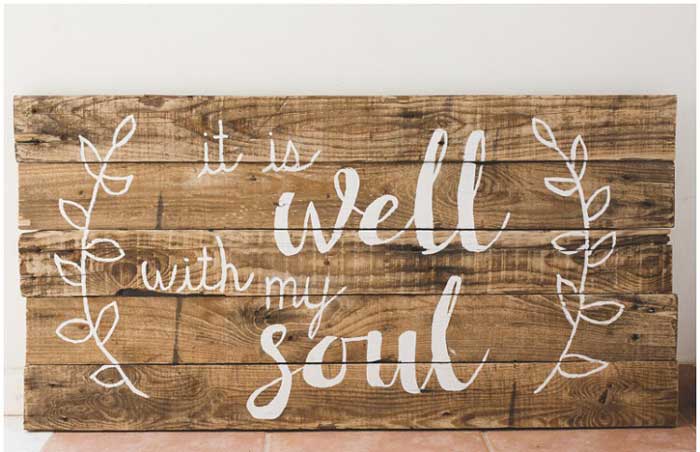 For a more rustic chic look, leave off the frame and don't worry about super straight edges. I especially love this saying, along with the design and white paint. You can use the same graphic for your own sign by downloading the free printable.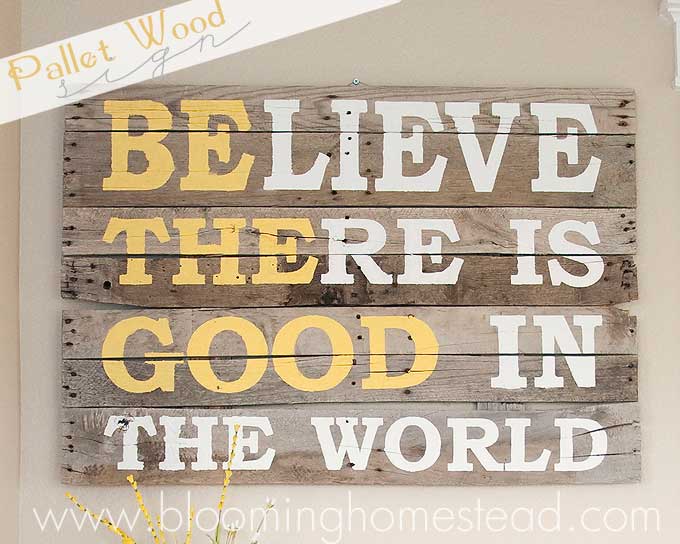 An easy way to ensure that your words are balanced and neat is to use stencils. Either make your own stencils with a silohuette or purchase stencils either by the phrase or by the letter.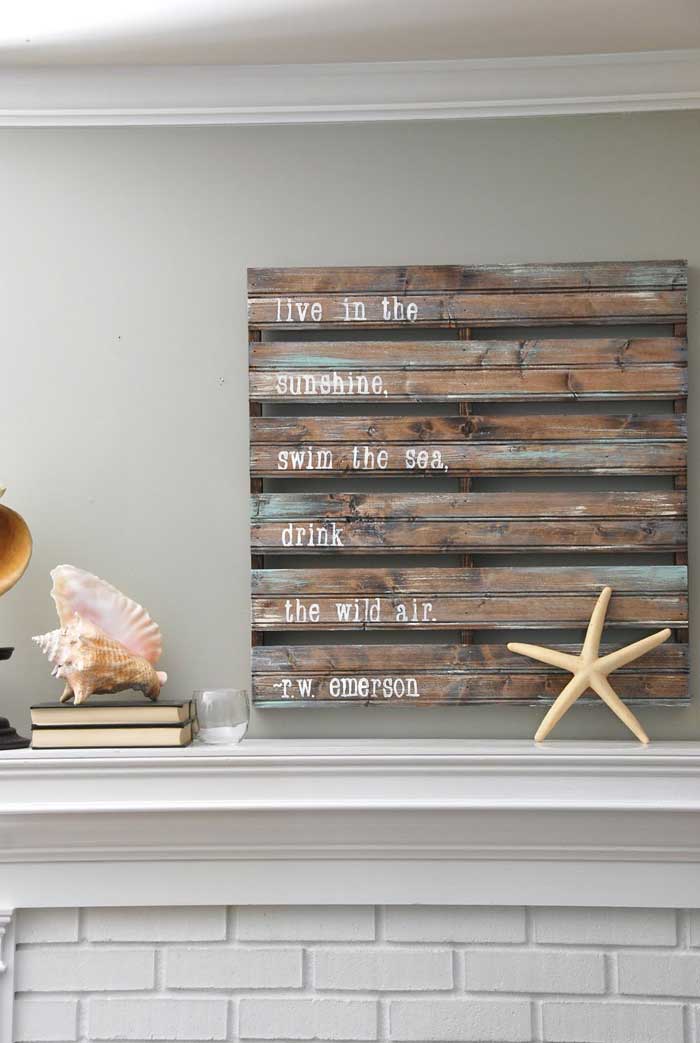 And, here is an example of just stenciling words on a full pallet.
DIY Pallet Blanket Ladder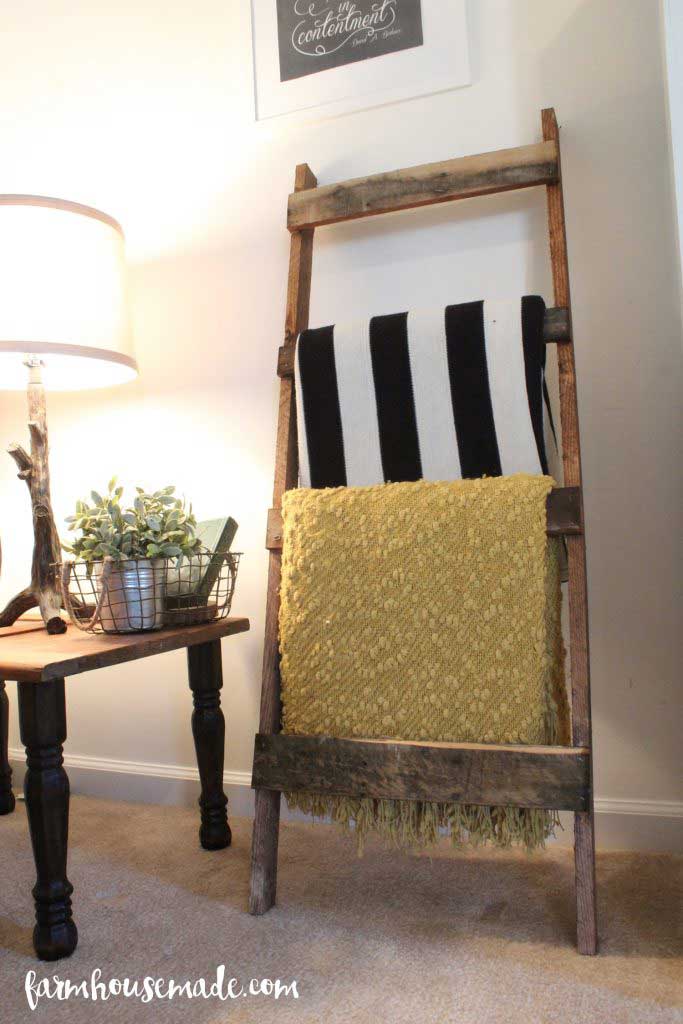 Since blanket ladders are so popular in farmhouse style decor, why not make your own out of pallet wood? Customize the height and width to fit your area perfectly.
Easy Pallet Wood Picture Frame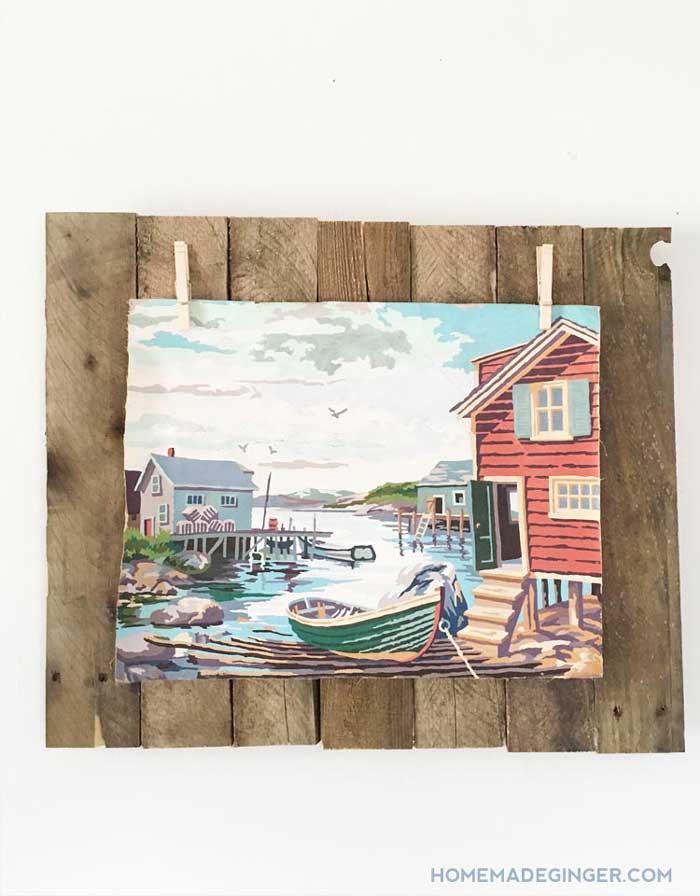 I love the simplicity of this pallet wood frame. Simply attach clips to your pallet wood to hang photos or other artwork.
Check Out More Pallet Decor