The color red can add warm cheer when used appropriately. To give some inspiration, I came up with some easy ways to use red in the kitchen.
Red is said to give energy and stimulate the appetite, which may or may not be a good thing! Regardless, the color is appropriate for the "heart" of the home and little splashes are very popular in rustic chic kitchens.
How To Use Red In The Kitchen
Red Centerpieces

I put a red winter berry centerpiece at the center of our kitchen island. It warms up the space in a cheerful way.
Here is a collection of kitchen designs, that I found, that were best dressed in red.
Kitchen Furniture With Red Accents
1.  Rustic Chic Kitchen With Red Table Base by The Kitchn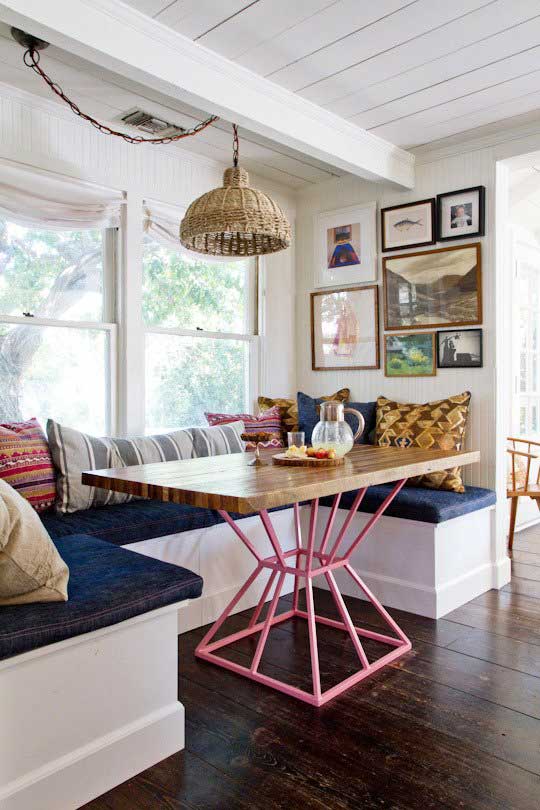 That table base looks just a little more whimsical and inviting in a shade of red.
Red Appliances
2.  Rustic Chic Kitchen With Red Stove by Forever Decorating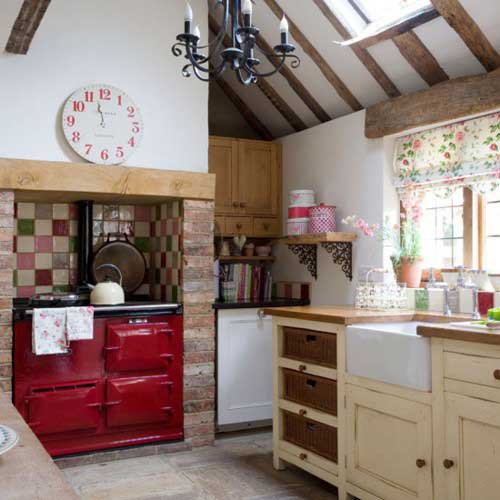 The red stove in this kitchen is definitely the focal point.
Red Seat Cushions
3. Simple Red Seat Cushions by Indulgy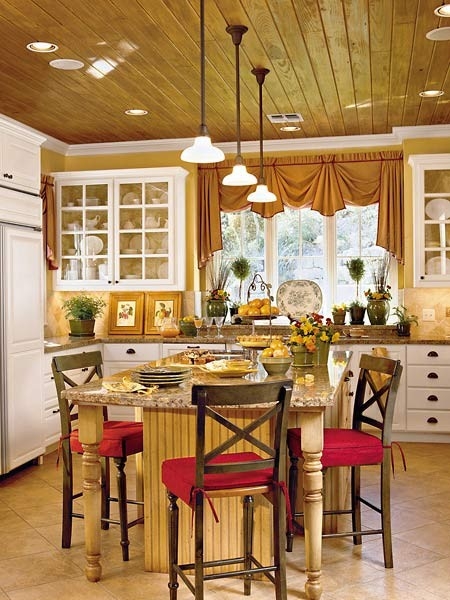 Something as simple as seat cushions can add the right amount of color to an otherwise neutral room.
Kitchen Cabinets Stained Red
4.  Red Stained Cabinets by Sunlight Homes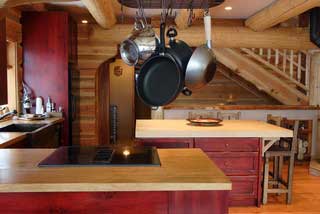 I love the red stain on these rustic style cabinets!
Other Red Accents
5.  One Red Teapot by Sarah Klassen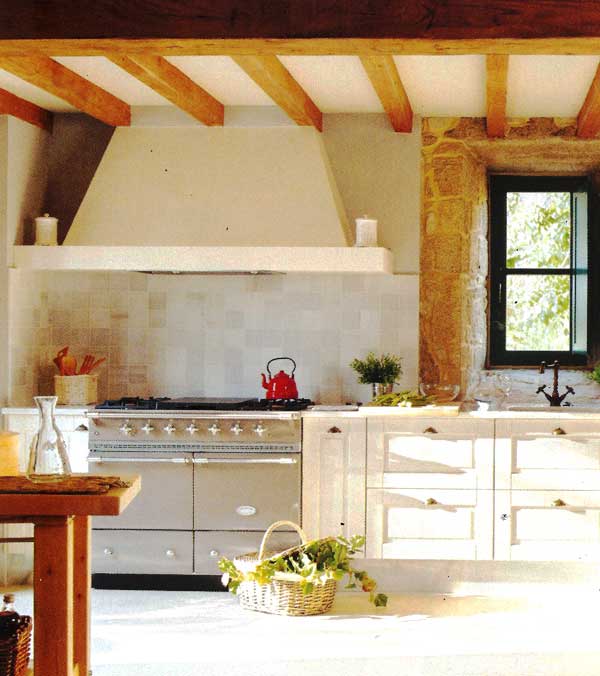 Isn't it funny how one small item has so much impact?
6.  Red and White Kitchen by 51hejia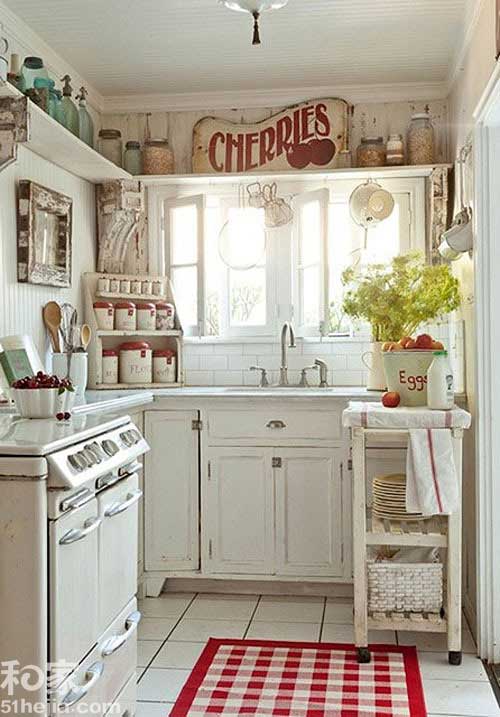 This little kitchen is charming with it's red and white decor palette.
7.  Red Vintage Accessories by The Design Files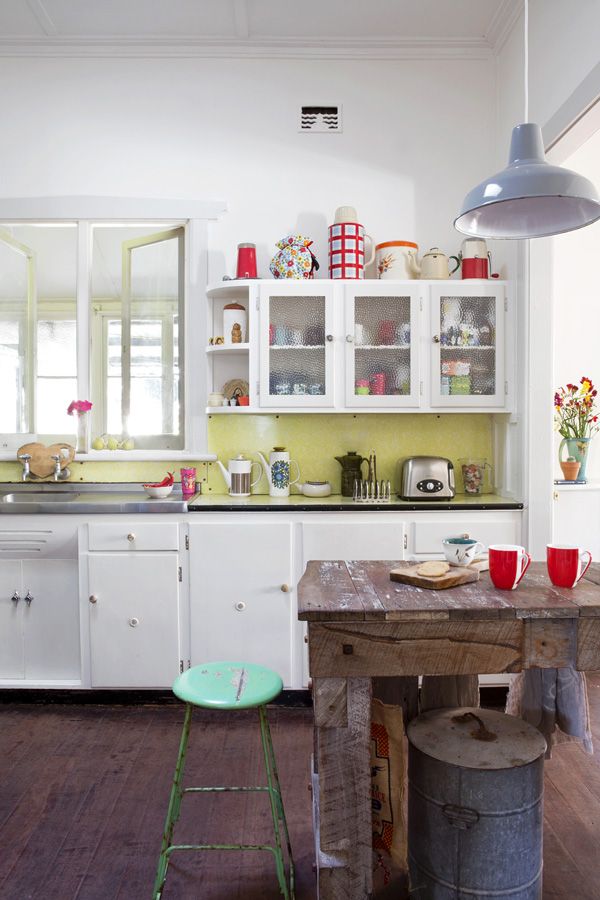 This kitchen is quite a mix of rustic and vintage treasures.  The little splashes of red really stand out in the crowd.
I hope you have been inspired!