How many women do you know that love a rustic or farmhouse style of decorating? I'm guessing there are quite a few! Whether you are looking for a mom, friend, sister, or wife, rustic gifts for home decor are a safe bet. Because most rustic decor is quite neutral, you don't have to worry about matching up colors either. Things like salvaged wood and rusty metal will work well with any color scheme.
To help you along with your shopping, I have come up with a shopping list of sure hits. Some of the items are things you can never have enough of. Others are super unique. And, some of the items can even be personalized for a truly custom gift.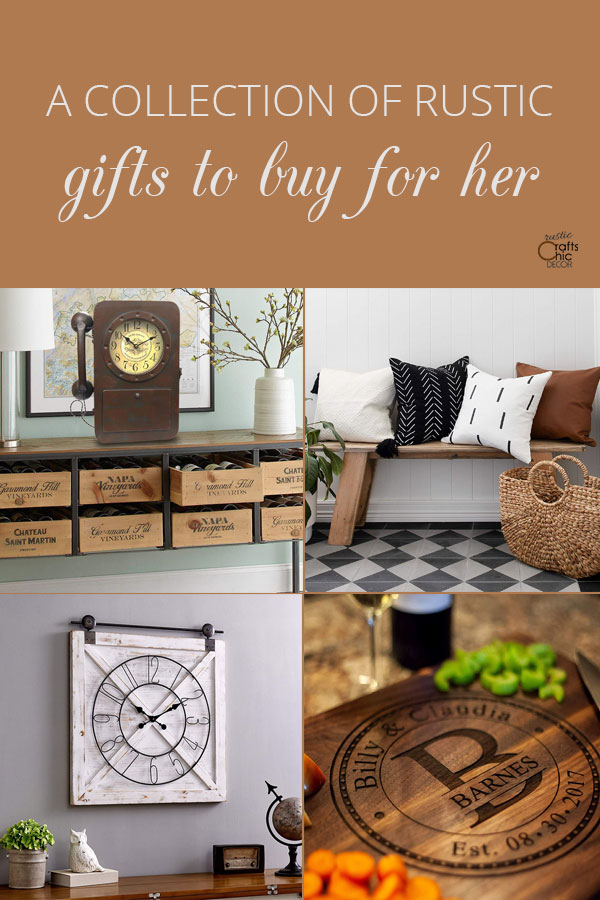 Gifts You Can Never Have Enough Of
This post contains links to the recommended gift ideas. If you make a purchase through one of the links, I will earn a small commission at no cost to you.
There are some items that no matter how many you already have, you could always use more. When you want to change up a style, replenish a consumable item, or simply need one more, these ideas will fit that category.
Rustic Throw Pillow Covers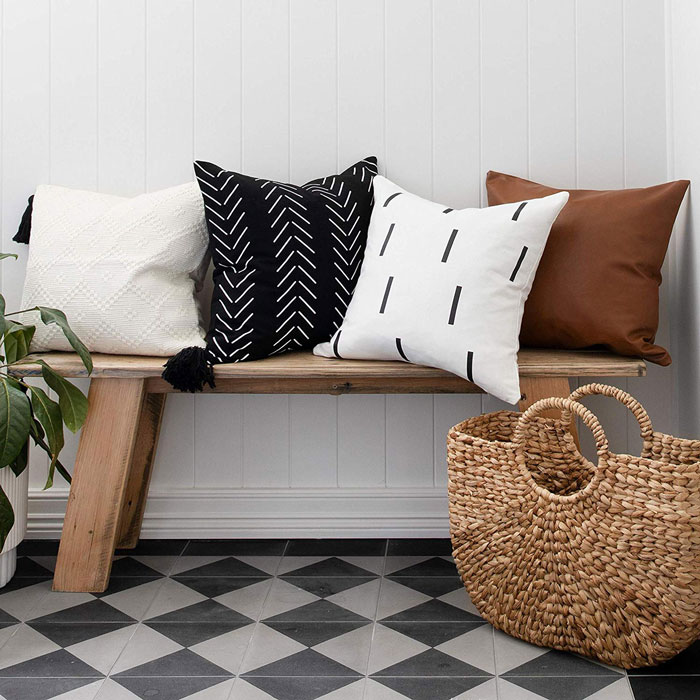 I can't think of anything more wonderful than stylish throw pillow covers. You can change up any look by simply inserting an existing 18×18 throw pillow. This set of four covers offer a neutral modern rustic design that goes with almost anything.
Birch Bark Picture Frame
With every new picture taken, comes the opportunity to have another one framed. That is why you really can't go wrong with a rustic picture frame. This wooden frame has actual birch bark applied to the front.
Vanilla Bean Soy Candle
A consumable item like a candle always needs to be replenished. Not only is the vanilla bean scent a popular one, but the rustic mason jar container is warm and nostalgic.
Two Tier Rustic Serving Tray
Anyone who has ever thrown a party knows that you can never have enough stylish serving trays. This two tier rustic tray is great to have on hand for a party but also to display on the counter any day for a little kitchen art.
Unique Rustic Gifts For Her
Who wouldn't enjoy some unique rustic decor? Something that you don't necessarily see in every other home. I found a few items with great styling and a unique design. Expect oohs and aahs with this collection!
Rustic Industrial Book Holder
For the book lover who loves a rustic style, this industrial pipe book holder is just the ticket. The holder is actually one piece that can be adjusted in width from a couple of turns at the center back. It's such a unique design and look that it makes a perfect gift idea.
Rustic Barn Door Wall Clock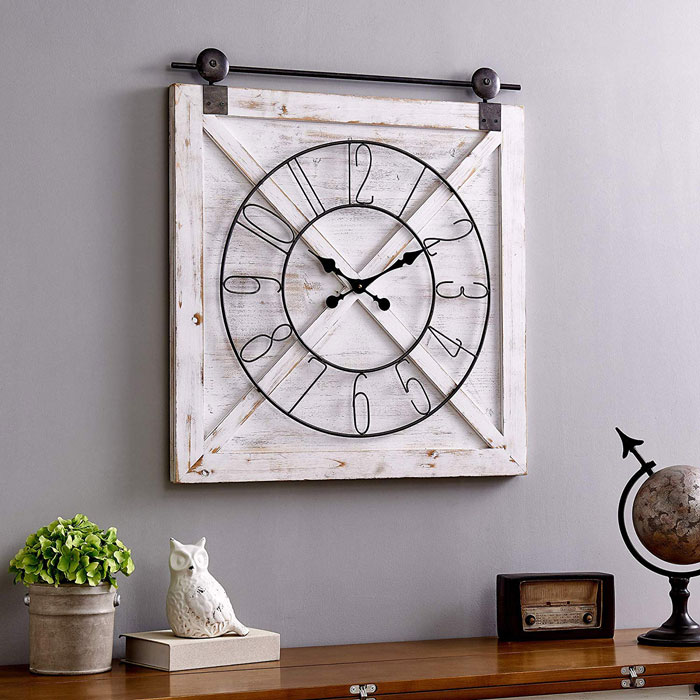 Knowing how popular sliding barn doors are, a wall clock with the same type of style is sure to be a hit. The unique design not only serves a function but adds some stylish decor to an empty wall space.
12 Inch Square Rustic Copper Clock
For a little bit smaller wall space and for a more modern rustic style, this twelve inch square copper clock will be highly appreciated. It has a natural patina, 100% copper, and is handmade. Definitely a special gift for a special person.
Rustic Iron Tabletop Clock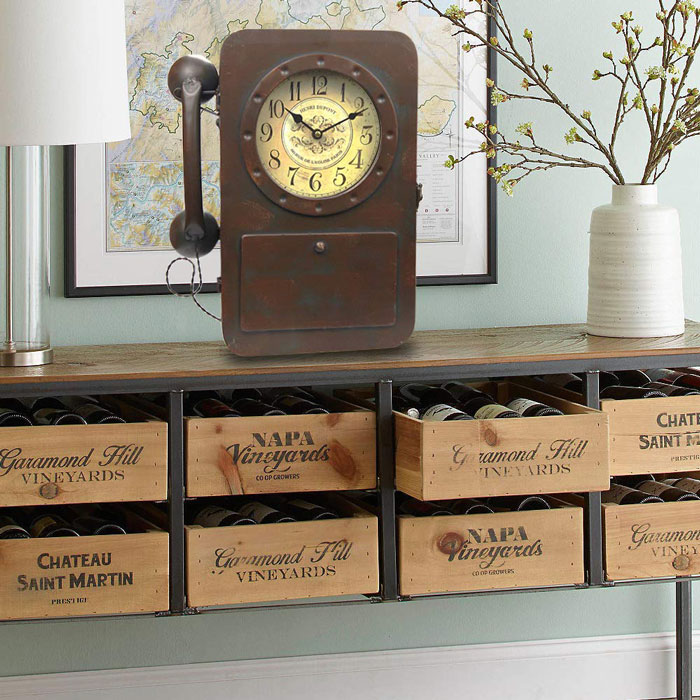 Popular Personalized Rustic Gifts
A sure way to give a gift that is different from anything the person already has, is to have something personalized. Whether it is a name, special occasion, or favorite phrase, custom words will make the gift special.
Personalized Rustic Christmas Ornament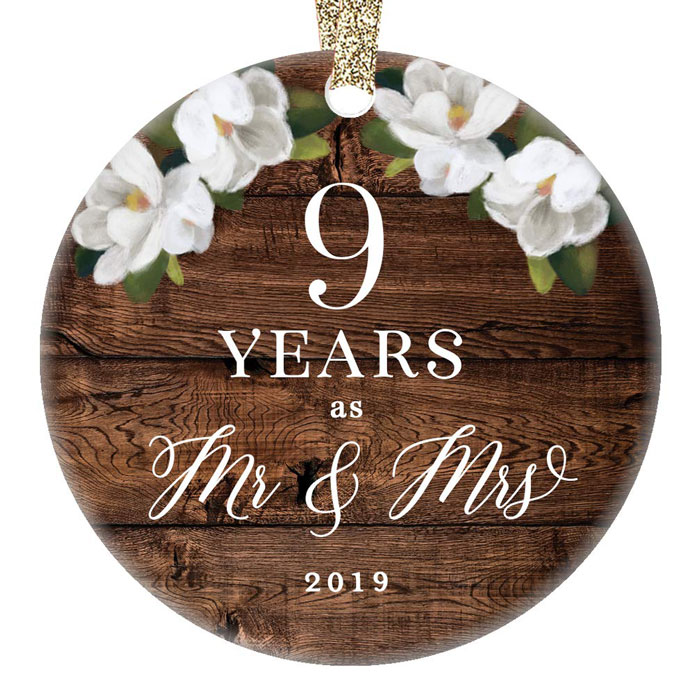 This quality handmade keepsake Christmas ornament looks like wood but is actually fine white porcelain. A personalized ornament is a gift that can be treasured year after year.
Custom Wood Cutting Board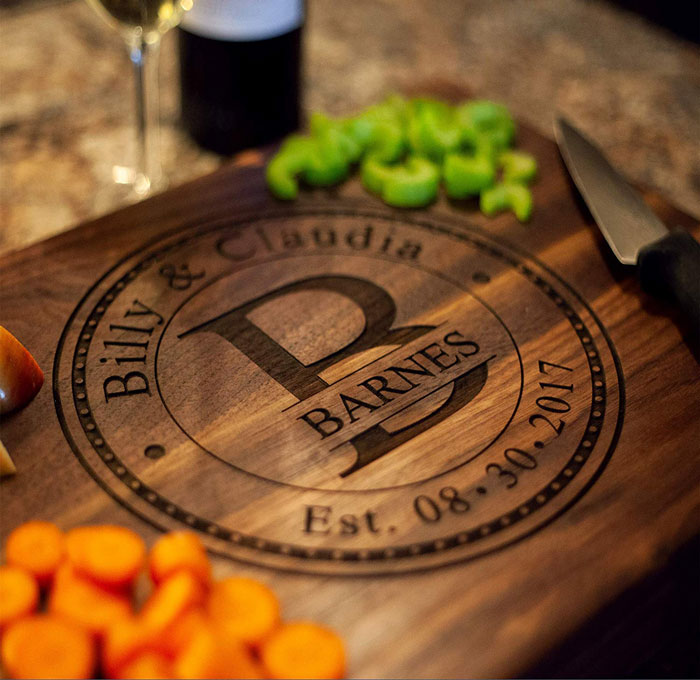 Whether you actually use a custom cutting board, or simply keep it on display, the rustic board is sure to be treasured.