St. Patrick's day is right around the corner and just in case you are planning on doing a little decorating, I found some fun and shabby wreath ideas to get you started. After all, a festive wreath is always a fun way to show a little holiday spirit and all of these ideas would be quick and easy to whip up in no time at all.
Here is what I found: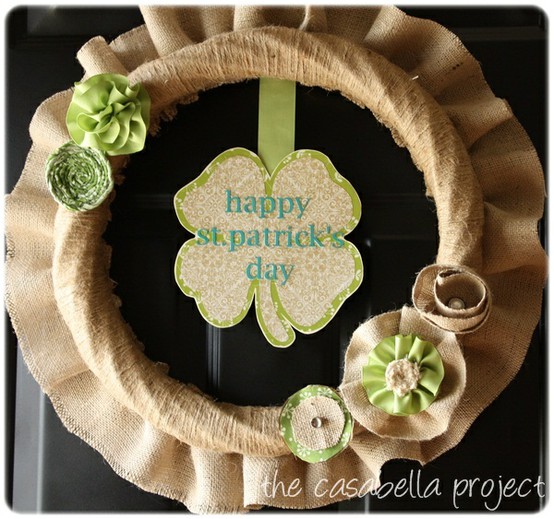 I, of course, love all of the burlap on this Irish wreath by My Blessed Life. It is so chic with the flowers and ruffles and just a little touch of green.

This next wreath, by Craftomaniac, is subtly festive as well. The use of burlap, tulle and fun ribbon makes this a stand out decor piece.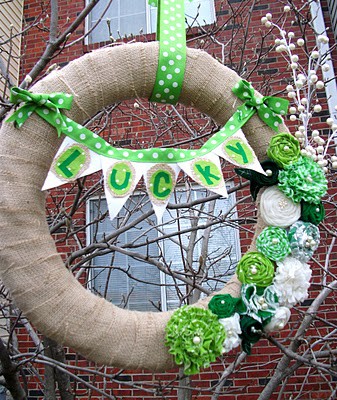 If you like a bit more green, this on by Miss Lovie Creations is a sure winner. Just wrap a wreath ring in burlap and make some decorative flowers in green! The "lucky" banner is a fun Irish touch for the holiday too!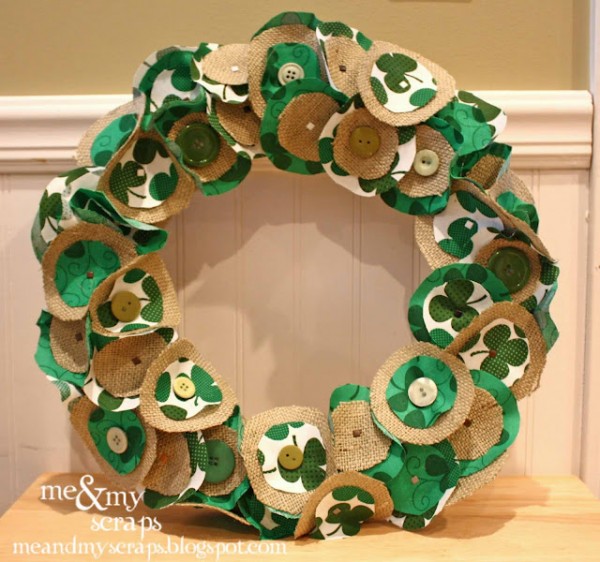 Me and My Scraps came up with another take on using burlap in a wreath! I absolutely love this idea! All of the buttons add such a fun decorative touch too.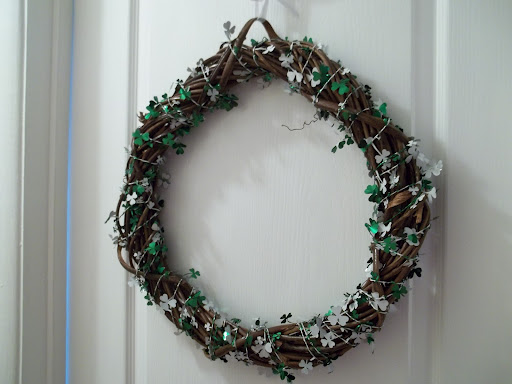 This next grapevine wreath by Simply Sweet Home is super cute with the clover garland entwined. This is such a simple idea with a lot of festive impact.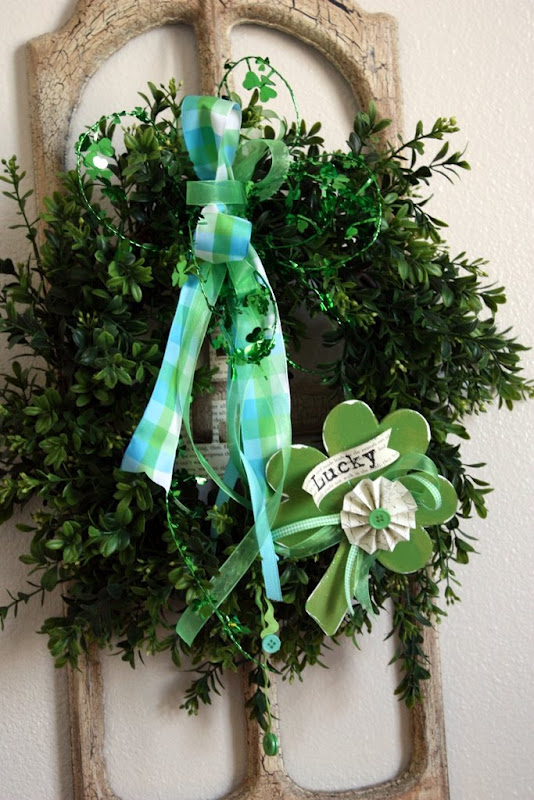 And finally, why not go all out green with a boxwood wreath? It even has some clover garland woven throughout. I love all of the shabby chic details that Sweet Something Designs added to the wreath. The button and paper flower and the lucky banner on book page print are such fun accents!
I think that I'm ready to make a St Patrick's Day wreath or two! How about you?