You may have heard the phrase that one person's trash is another person's treasure. It amazes me how often that is true! Even though not everything comes from an actual trash can, thrift store items are basically the same thing. The items that are donated to thrift stores are because they are unwanted and discarded. This makes thrift stores a great place to find items to turn into treasures. In my case, however, I came up with a trash to treasure project from an item that was simply given to me.
My husband's grandparents had lived in a beautiful old farmhouse with tons of character. However, a large company wanted their land to build on it. Sadly, after selling the company their farmhouse, the farmhouse had to be torn down. Before it was completely demolished, my in-laws went into the house and saved some of the unique architecture as keepsakes. Because they knew of our appreciation for salvage materials, they gave us some cool pieces. One of those was an old heat register.
I am so happy that they had the fore thought to do this. Although I had no idea what I would possibly do with an old heat register, I love the cool look of it. The metal patina is so rustic looking and the diamond grid pattern on the front did show some possibility. After thinking on it for a little while, I determined that the heat register was a perfect size for a handy clip board. So, my trash to treasure project is simply to convert the use of the register to a new life as a clip board.
My Trash To Treasure Item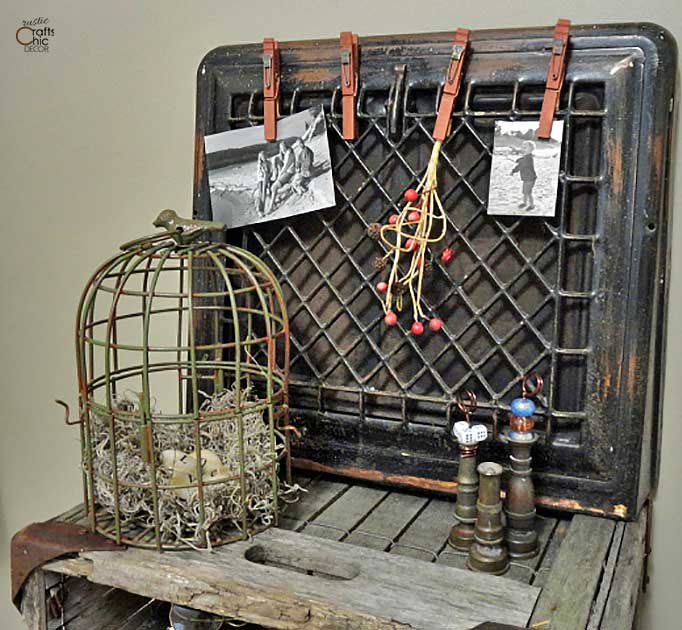 Since the heat register is stable and can stand on it's own, I didn't need to add anything to prop it up. It is also the same width as my crate bookcase which makes it a perfect addition to the top. All I really had to do, with the register itself, is clean and sand it. When I sanded some of the flaky rust off, I was left with a smoother surface. The rusted surface below became more vibrant and rich.
Of course, to make the register into a clip board, I still needed some clips. Because of the patina on the register, I painted some clothespins in a complementary metallic copper color. Then, to add a bit more metal to the clips, I glued on some Tim Holtz rustic safety pins.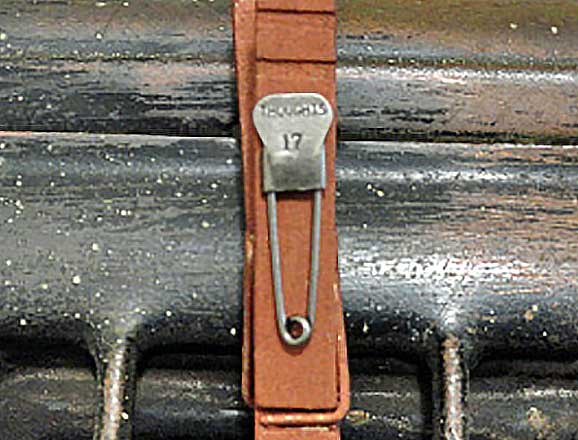 I am loving the fun look that this new clipboard gives to my shabby office space. And, the sentimental value just adds to the overall appeal.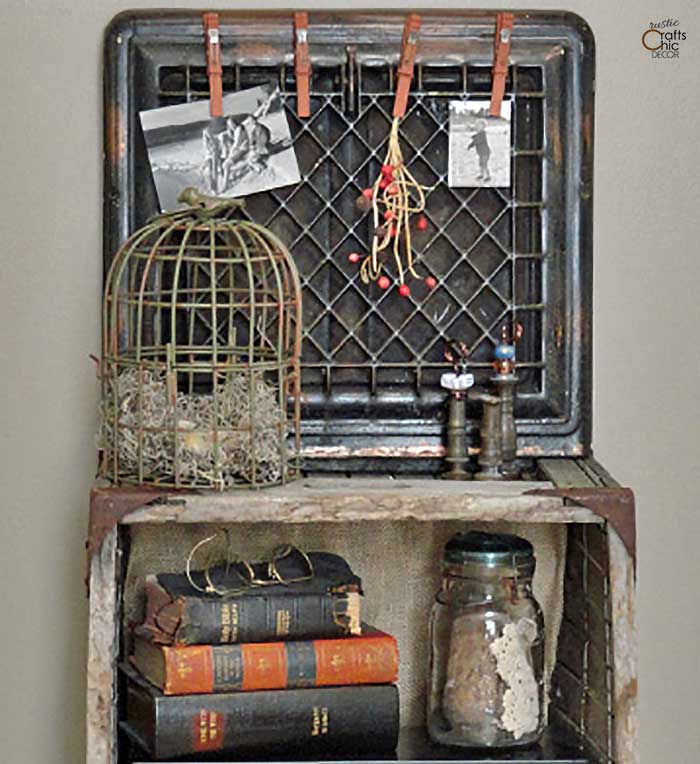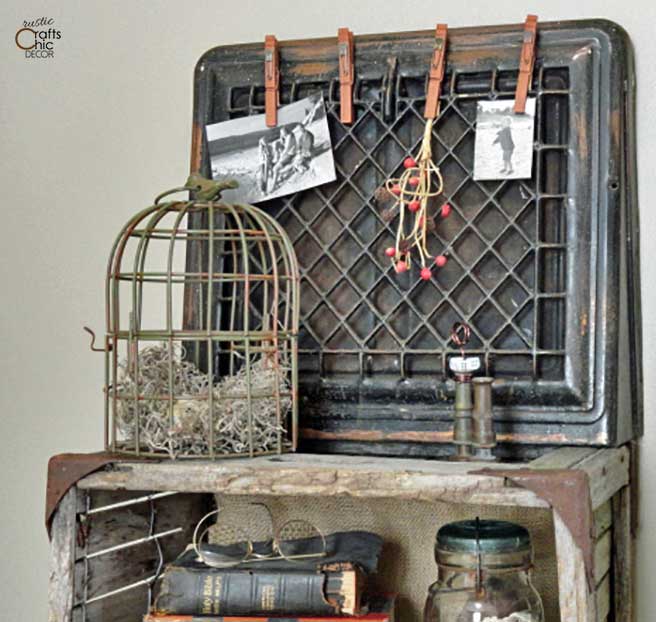 More Trash To Treasure Projects
An Old Book Is Turned Into A Picture Frame – There is no need to throw out old books when you can upcycle one into a fun picture frame. See how I used a vintage book cover to create a rustic picture frame.
A Whole Collection Of Upcycling Projects Using Flea Market Finds – A surprising collection of ways that you can turn old items into new treasures.