There are all kinds of diy paint projects that are common such as furniture makovers, wall paint, and even the painting of certain home decor objects to give them more flair.  However, there are other projects, that are a bit more unusual, that you may not think of to try with paint.
My favorite paint project is creating the look of birch bark with paint. That's just one fun idea and there are several more! After seeing these creative examples,  you may be grabbing your paint brush and favorite paint to try a project for yourself.
The first example is one that I did when I wanted a new look for my plaid wing back chair but didn't want to spend the money on re-upholstery.  Instead, I simply painted it.
That's right!  It was a special mix of paint and fabric medium and it worked like a charm.
This is the finished chair:

You can see exactly how I finished this chair at my post, How To Paint An Upholstered Chair.
Here are some other examples of unusual diy paint projects that I found:
1.  Painted stair runner by Bees Knees Bungalow: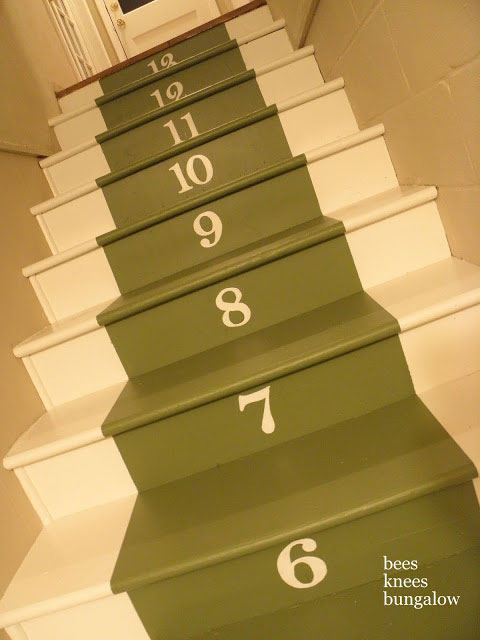 Painting a stair runner allows you to get very creative with the pattern and colors.  Your imagination is the limit on the design choices that you could use whereas a carpet runner is very limiting.
2.  A painted rug by Cape 27 Blog: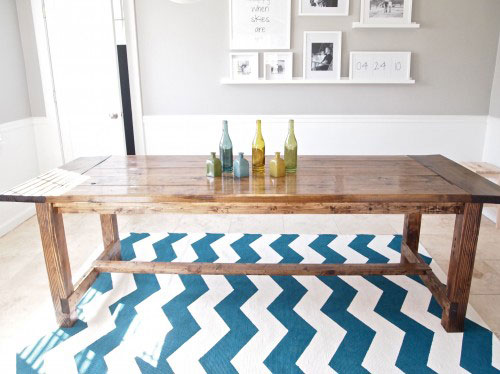 Have you ever searched for just the right area rug only to be bored by the design choices available?  Why not just paint your own design on a plain background!  It's not that hard with stencils or tape and the right kind of paint.
3.  Stencil painted ceiling by PBJ Stories: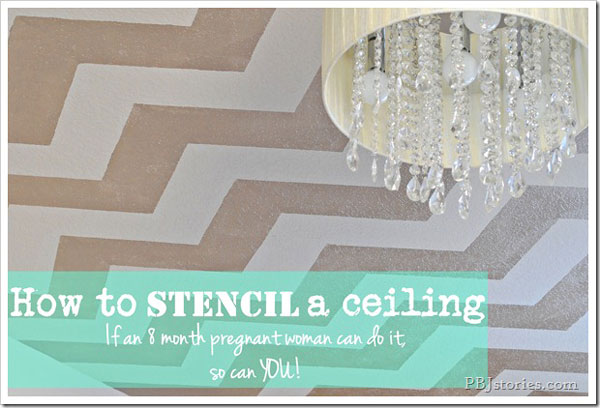 I would not have thought to put a chevron stripe on the ceiling but what a great way to add a lot of interest to a room!  This unusual paint project was done by an eight month pregnant woman so it can't be as difficult as it looks!