Whether you have a collection of vintage hangers or just an excess of clothes hangers in your closet, all of them can be given a new life. You may not think that there is much use for an ordinary old hanger. However, I'll show you what to do with old hangers to bring some creative decor into your home.
I'm going to start with my collection of vintage pants hangers. Because of the old wood on the hangers, they can easily be upcycled into some sort of rustic decor. Since I previously dedicated a whole post to them, you can see all of the ideas for wooden hanger crafts there. Read on to see all of the creative ideas using both wire or plastic hangers.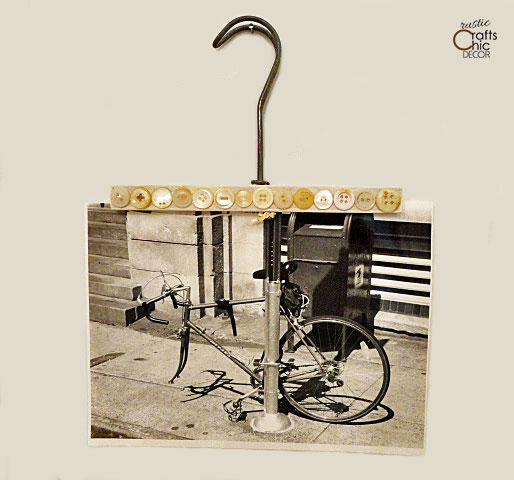 DIY With Hangers
Wire Hanger Crafts
Wire hangers are the most popular to have an excess of. If you regularly have clothes dry cleaned, then you definitely will have a lot of wire hangers. Instead of simply throwing them out, try one of these craft ideas to upcycle them into your home.
Easy Wire Frame For Wreath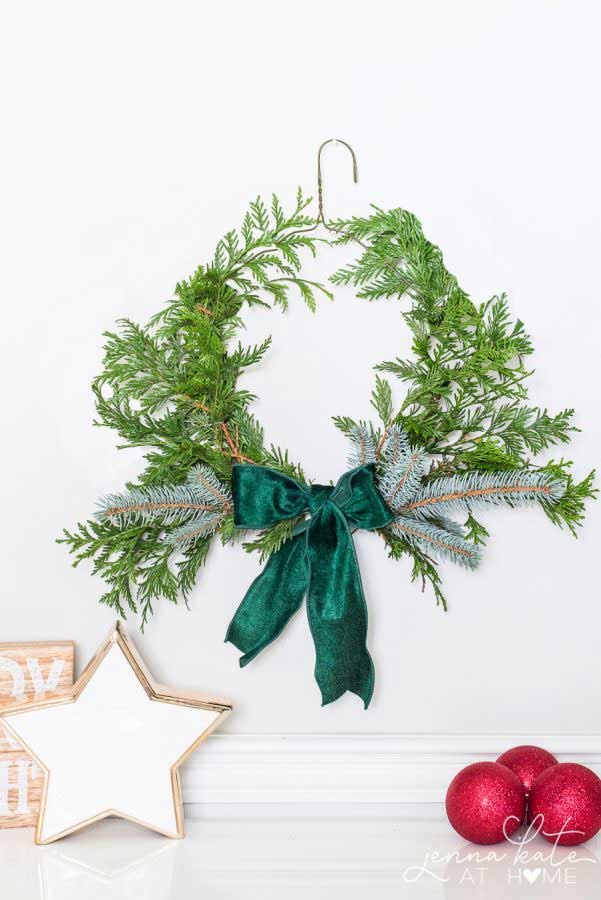 There is no need to purchase a wire wreath frame when you can easily make your own. Just shape the hanger bottom into a big circle and then attach your evergreen clippings with florist wire. The hanger hook acts as the hook for hanging your wreath.
Here is some more inspiration for an anytime wreath.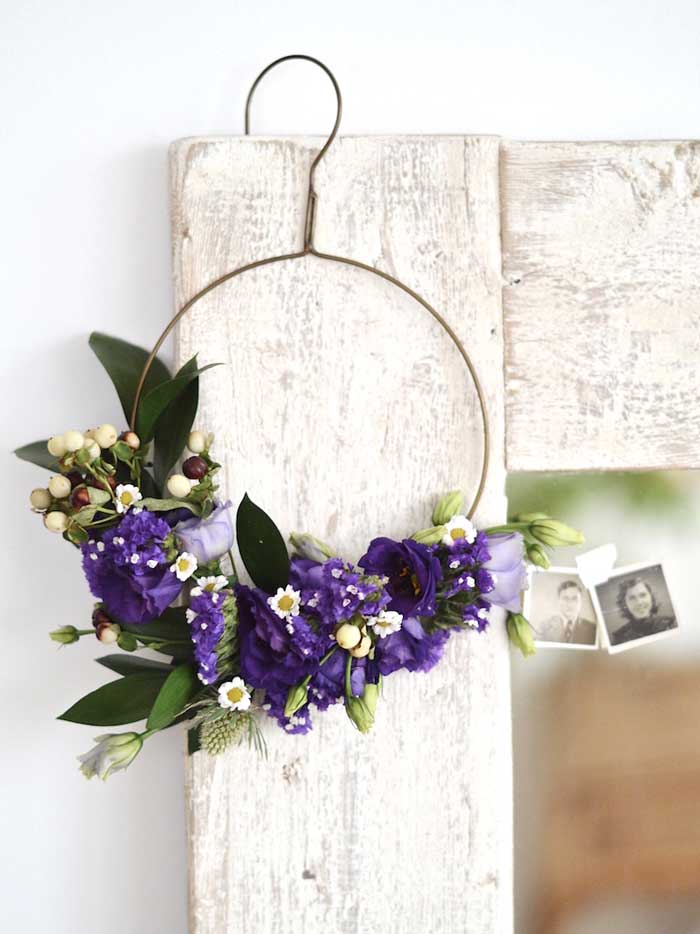 Use fresh or silk florals to create a pretty chic wreath that can be used at any time. Make one for every season!
Use The Wire In A DIY Basket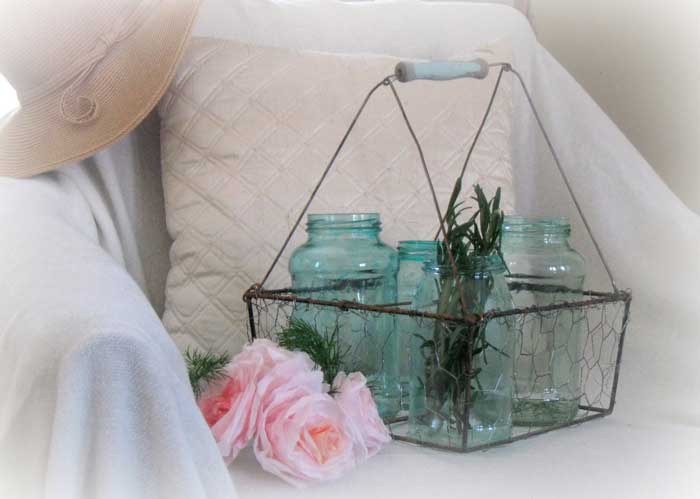 All this wire basket looks original and vintage, it was actually handmade. Wire hangers were used to create the handle and triangular sides. This is such a fun and creative use.
Chic Sunburst Mirror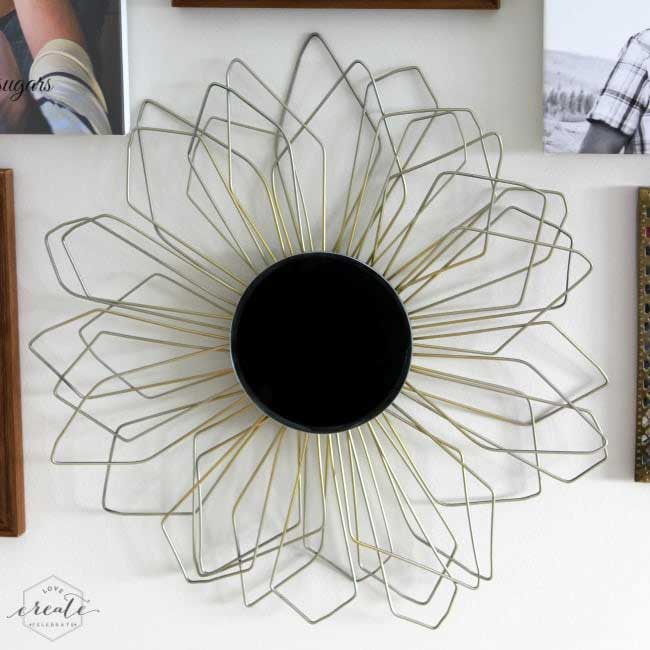 You can get super creative with a large supply of hangers. This sunburst mirror DIY is one of the more complex repurposes. However, if you are willing to put in the time, you can really create a work of art.
Tape Or Ribbon Storage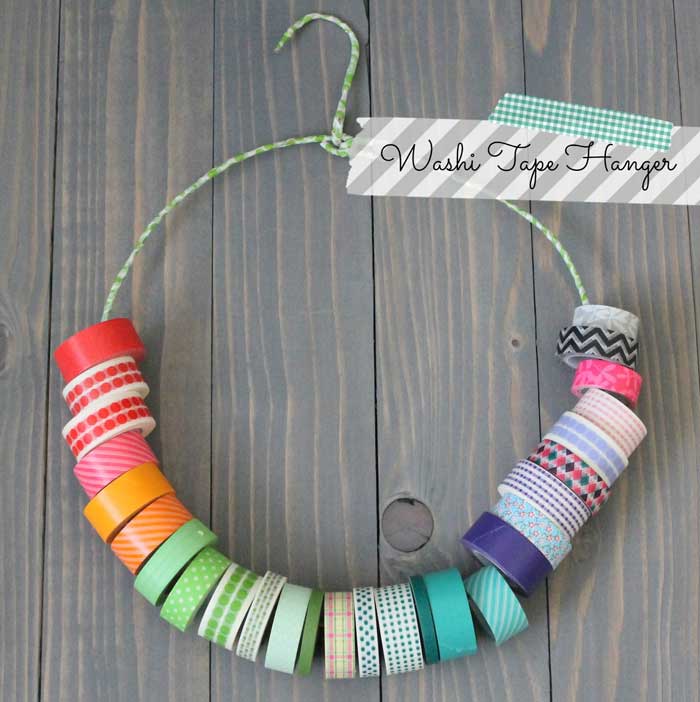 There are so many clever ideas for organizing in the craft room and this is one of them. Similar to the design of the wreath, this hanger holds ribbon or tape instead of floral clippings.
A Clever Desk Organizer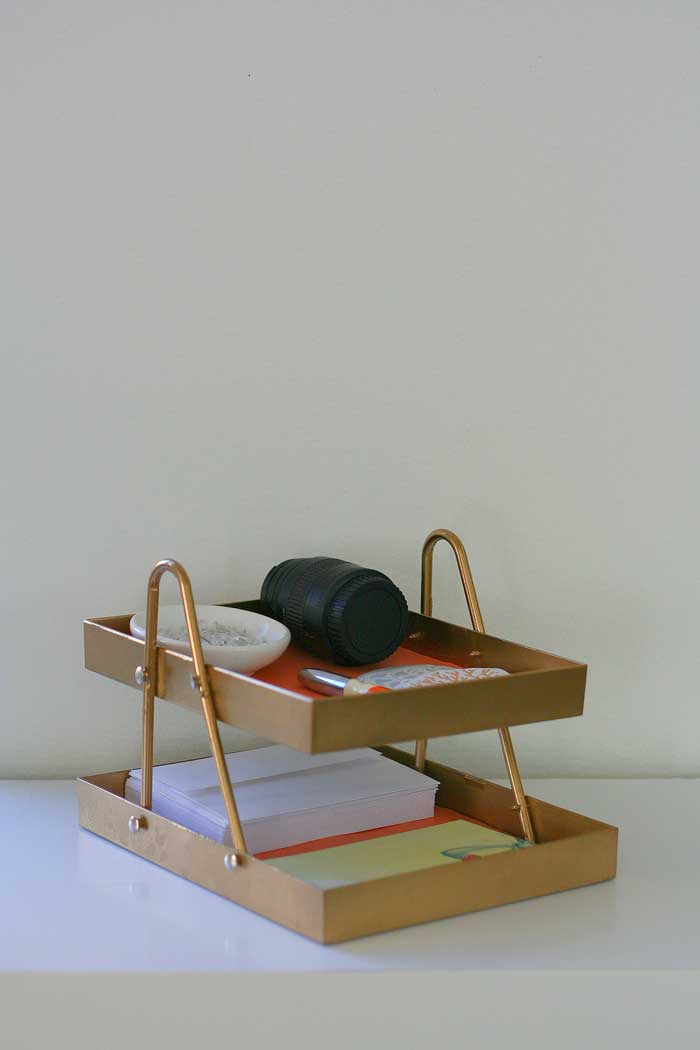 Even a plastic hanger can be used in a new decorative way. This desk organizer is a perfect example.