If you are a collector of vintage trinkets, an item that you may especially enjoy collecting is an assortment of vintage keys. Skeleton keys have the most intricate styling and are a favorite to put on display and to use in craft projects. These vintage key crafts will help to give you some inspiration.
I like to use vintage keys in "key to my heart" crafts. Here are some other ideas for vintage key crafts.
Vintage Key Vase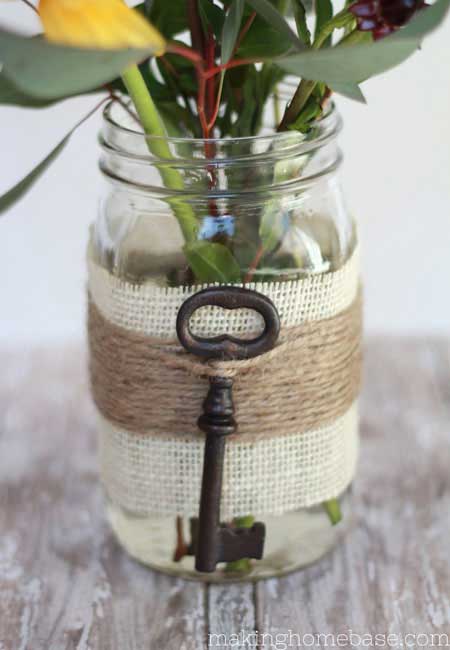 I love this! Mason jars are another favorite collectible and combining the two to make this decorative vase is a wonderful idea. You can use vintage keys to embellish anything by just attaching them with twine or ribbon to your favorite item.
Vintage Key Windchime

Another fantastic idea is to make a whimsical wind chime out of a collection of keys.  This is a great way to view a whole collection at once at it makes a great contrast in a garden setting.
Vintage Key Magnets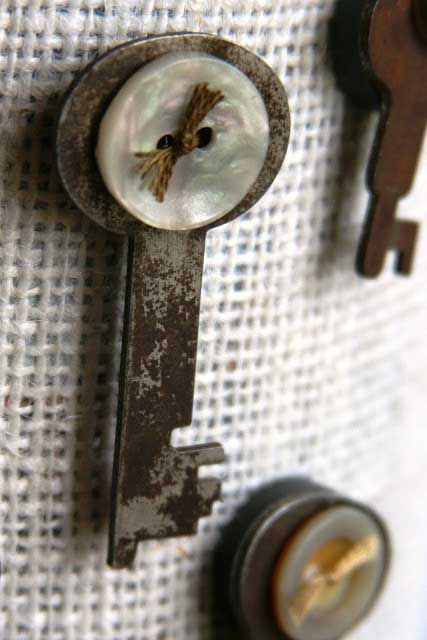 Here, vintage keys and old buttons were combined to make decorative magnets.  Another creative and stylish idea!
Vintage Key Photo Holder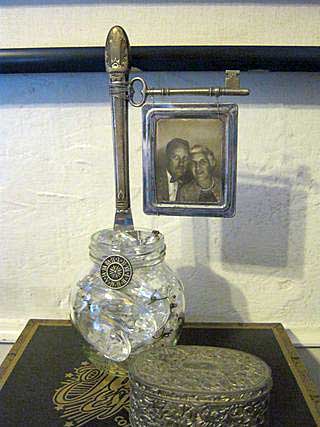 This is probably the most unique and creative idea that I found.  With a little imagination, you can piece together a variety of parts to make your own unique piece like this photo holder.  Some of the parts used in this fun piece, besides the vintage key, were a dinner knife, an old jar and some wire.
Vintage Key Candle Holders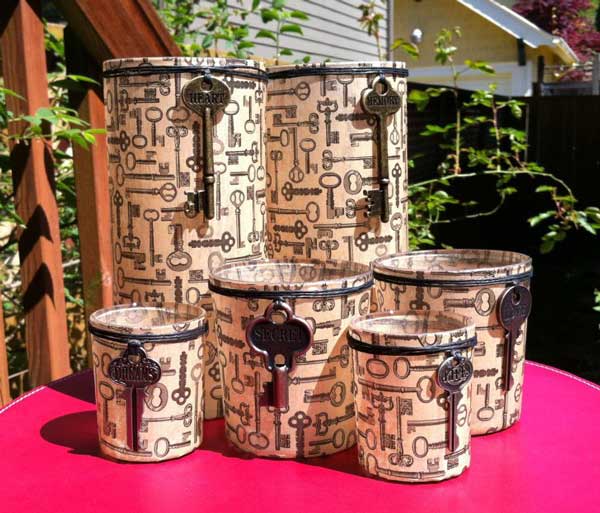 If you love the look of vintage keys, but you are not a collector, you can still easily get the look.  This candle holder project was done with store bought vintage inspired keys.  Most craft stores will sell a variety of different styles.
I hope you have been inspired with these vintage key crafts! Do you have a favorite?