If you are looking to decorate a room in a theme that is soothing and relaxing, you might want to consider using coastal colors in your palette.  The natural colors of the sky and water are spa like and tend to take the stress right away.
I have been gravitating to these colors lately and plan on incorporating the colors as much as I can into my decorating.
It probably started when I collected a piece of sea glass last year while vacationing in Florida.  The pale blue tint of the glass is such a pretty and soothing shade.  I used it in a candle holder that I made: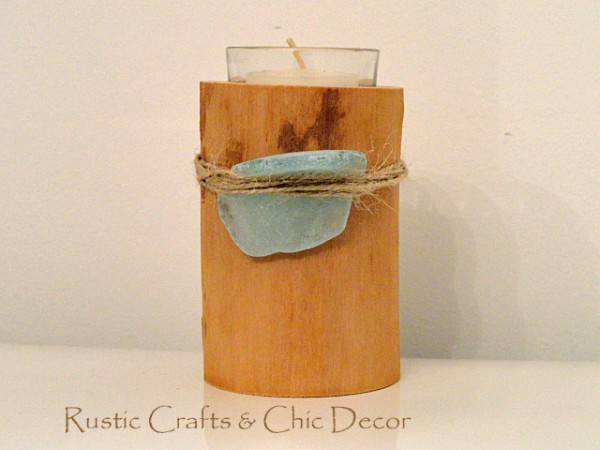 I like how the soft blue pairs with natural wood.
Here are some great examples, that I found, for decorating with coastal colors: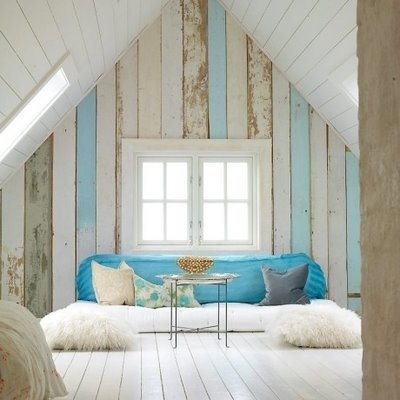 The colors work so well for a beachy cottage style room.  It definitely gives you the feeling that you can sit and take a breather from the daily stresses!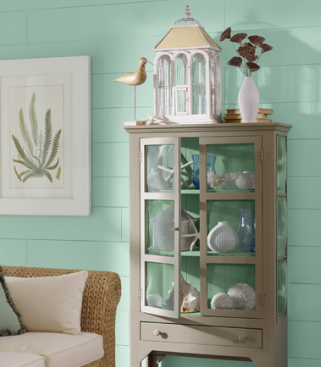 An aqua wall is another pretty coastal shade that pairs well with natural wood or wicker and other natural elements.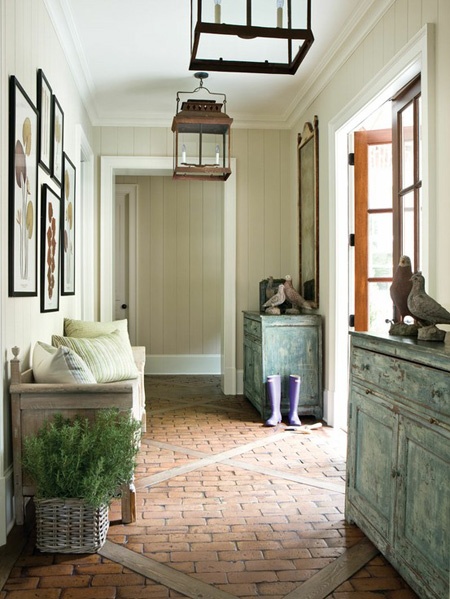 This entryway provides a fresh welcome with a touch of soothing blue in the distressed furnishings.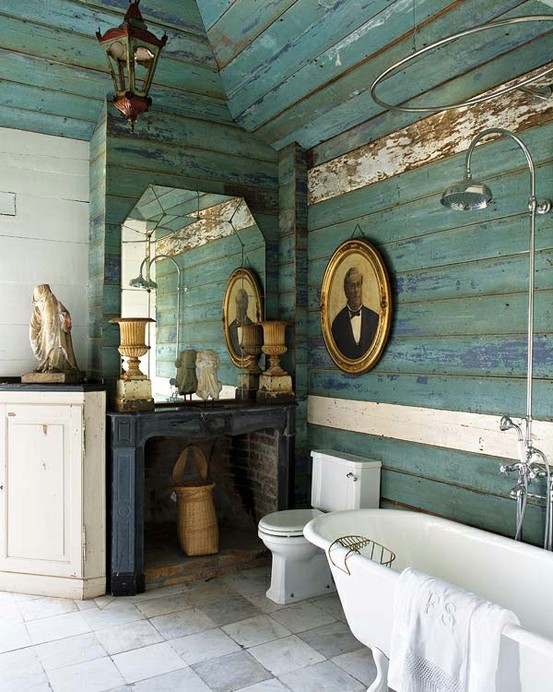 A bathroom is a great place to use coastal colors for a spa like feel.  This is another example from Tuvalu Home of a rustic style coastal feel.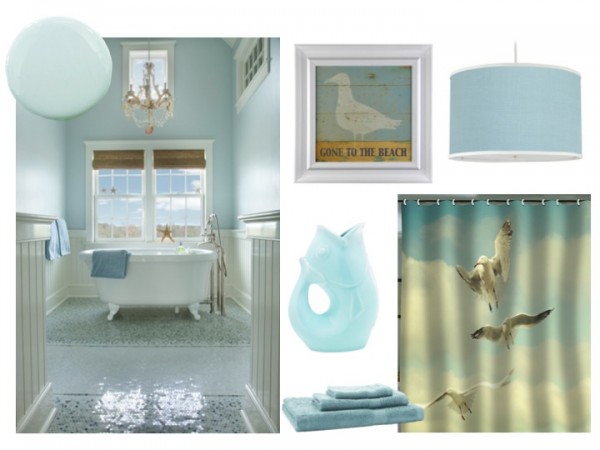 This one is a little more chic and spa like with the smooth blue paint and the combination of the elegant decor.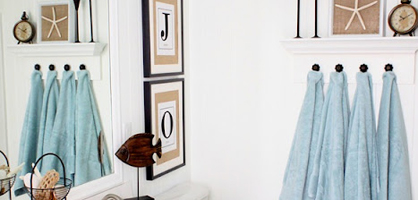 And, another simple and soothing design in blue and tan.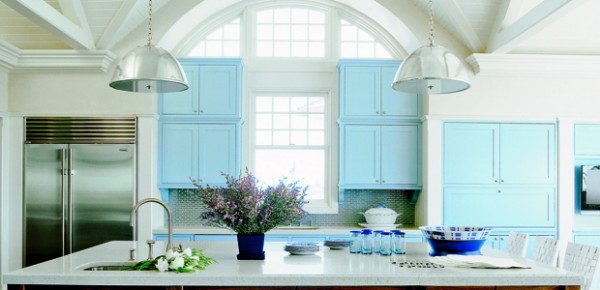 A kitchen looks bright and cheery with this cool color palette.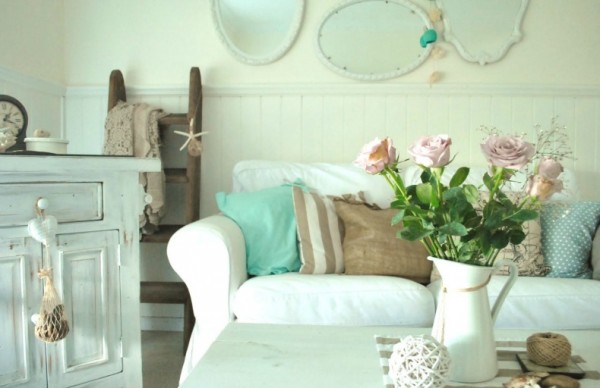 Aqua and tan are great colors to use in a shabby chic style.  They make a perfect backdrop for things like an old wooden ladder, twine and white accents.
Would you do any decorating using coastal colors?  What room would you do in this palette?
Happy Decorating!