So…it may seem that once a metal bucket gets rusty it may be useless.  I mean, after all, who wants to perform chores with a bucket that doesn't look like it would hold up to the task?
However, before you throw out those buckets with the dishwater, you may want to consider another use….in your home….even decoratively! Buckets in general may not seem like such a decorative item but they really are a great item to use for visible storage.
But rusty buckets?
Yep…those too!  For those of you, like me, who like that rustic industrial look, rusty buckets are a perfect accessory to add to your home decor.
I like to use buckets for storing things that I like to keep handy in visible areas.  This way the buckets are serving two purposes.  One for storage and the other for some added funky decor.
Today, I worked on sprucing up a couple of buckets that I had to give them a little added flair.  Both of the projects were super simple.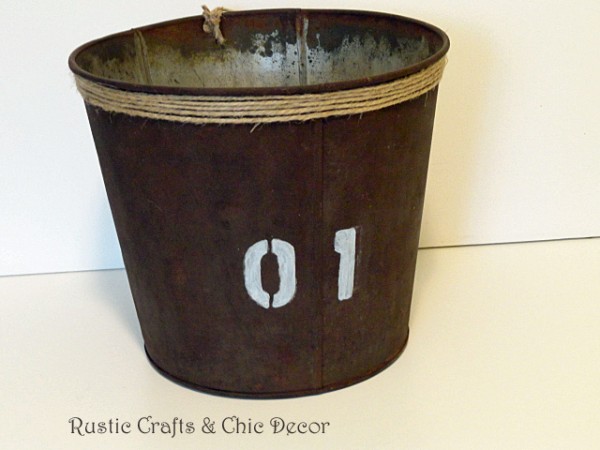 For this first bucket, all I did was wrap some twine around the top edge to give it about a one inch border.  Then I stenciled the numbers 01 on the front with some blissful blue paint to give it just a faint touch of color.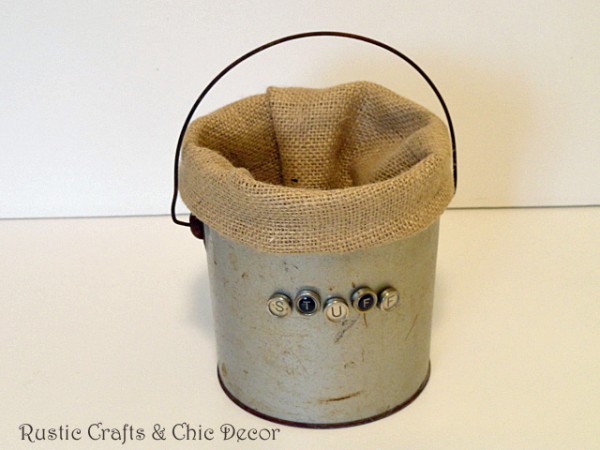 For the second bucket, I thought I would make a burlap liner.  I just sewed a simple bag design with a flat circle bottom and inserted it into the bucket, gluing it in place.  I then made a fun label with vintage typewriter keys spelling out the word "stuff".
Here are some more ideas that I found for using rusty buckets in home decor: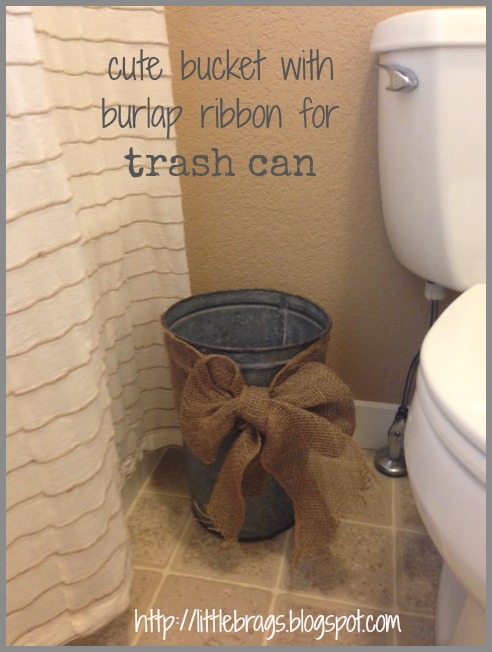 Here is a different kind of storage use – the temporary kind!  A rusty bucket dressed up with burlap makes a decorative trash can just right for a small bathroom.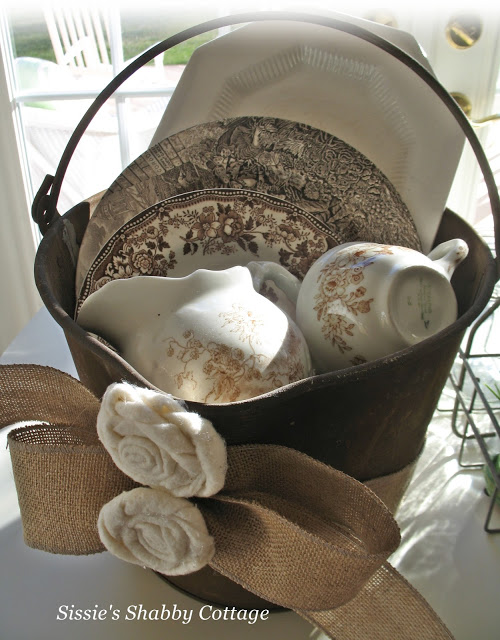 A completely decorative use is fun too.  The rusty bucket here is a perfect shabby back drop for the pretty and chic transferware dishes.
Would you decorate with a rusty bucket?
Happy Decorating!