A welcome addition to Spring are all of those happy song birds.  So…now is a good time to start thinking about attracting them to your yard with some decorative bird feeders.
I have only been doing this for the last several years and have come to really enjoy watching all of the various birds that come in to feed.
You can also get pretty creative with the types of bird feeders that you set out and they can become a form of yard art in some cases.  If you have ever gone shopping for bird feeders, though, you know how expensive some of them can be.  That is why making your own can be a wise way to go.  Not only should it be more affordable but you have the ability to get very creative with your design.
If you are in to junking or metal scrapping, you can always put together a funky bird feeder like my husband did with what we collected: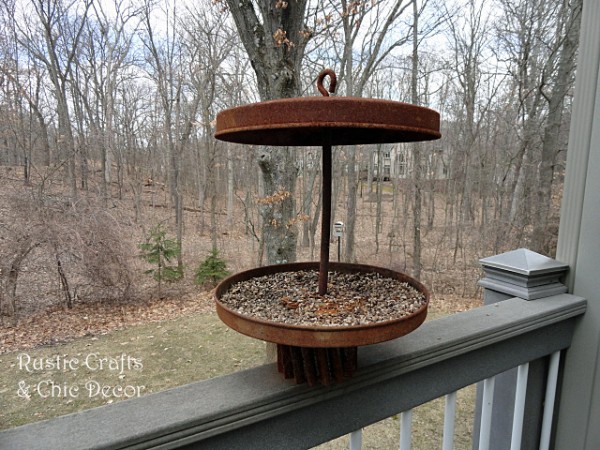 It literally cost pennies from the scrap yard and you can get very creative with your design based on what you can find.
Here are some other diy bird feeders that I found.  Click on the photos for the details and tutorials.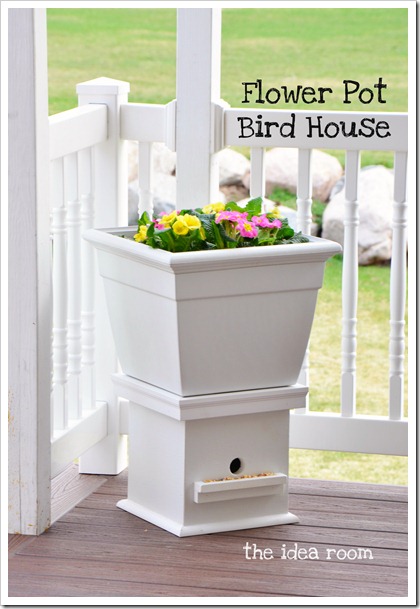 This flower pot bird feeder serves a double duty as an intended flower pot as well as a little bird feeder.  Birds will naturally be attracted to the flowers and then get a little treat as well!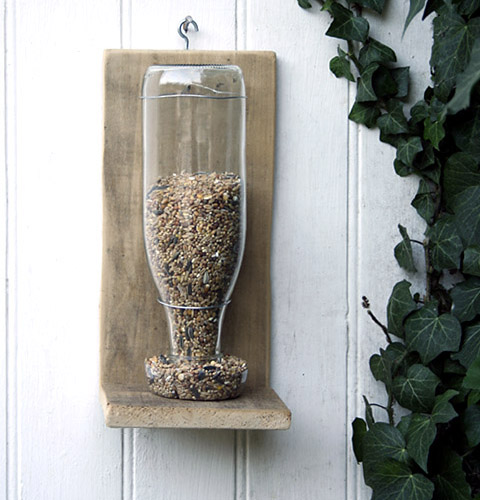 The design of this bird feeder is pretty classic accept for that it uses a recycled bottle and a scrap piece of a wood making it extremely budget friendly.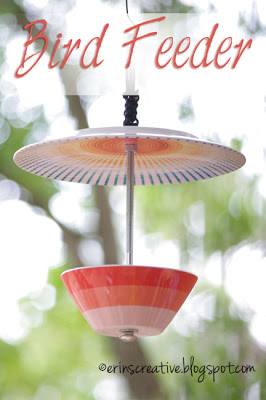 Here is a unique idea using a melanine bowl and plate.  I love the cheerful colors that this adds to an outdoor space.  Drilling the holes is probably the trickiest part to this tutorial but the instructions are well written and easy to follow.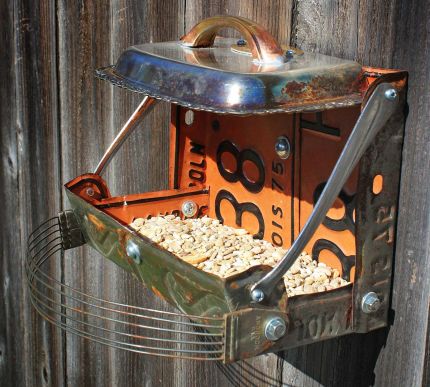 Another example of a fun junk style design is this bird feeder made up primarily of two license plates.  The pastry blender at the front adds a nice perch and it looks like silverware handles make up the brackets.  Birds will love to feed at this rustic diner!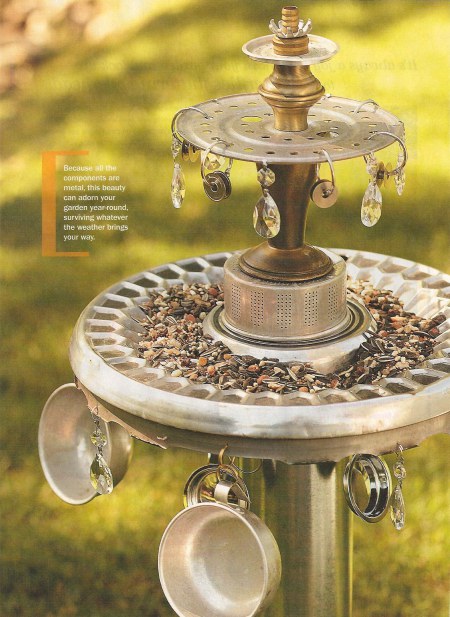 And finally, this last work of art by Beth Evans-Ramos was featured in Birds and Blooms Magazine.  The main component is a vintage hub cap with fun embellishments dangling from it.  It is great inspiration to get you thinking about your own design!
Do you have some unique ideas for a diy bird feeder?  What types of materials would you use?
Let me know your thoughts and ideas!
Happy Crafting!