One of the things I love the most about having a cabin is inviting family and friends up to enjoy the space. Typically, there is plenty of outdoor activity during the day and some fun card playing in the evenings. Although we could simply gather around the kitchen table for cards, it gets a little tight when we have a larger group over. This led us to use the space above our garage to create a cabin game room that allowed us to spread out a bit. Because we did the finish work ourselves, we were able to get the game room that we wanted without spending a lot of money.
Besides doing our own work, we also used some of the same budget friendly finishes that we used on our cabin. Once again, we simply finished the OSB flooring and used plywood on the walls. This kept our material costs down as well. I'll go over all of our additional cost saving ideas that helped turn the space into a fun game room. The game table and bar were put together inexpensively with a little DIY and repurpose work.
This post contains recommended product links. If you make a purchase through one of the links, I will earn a small commission at no extra cost to you.
Budget Friendly Bar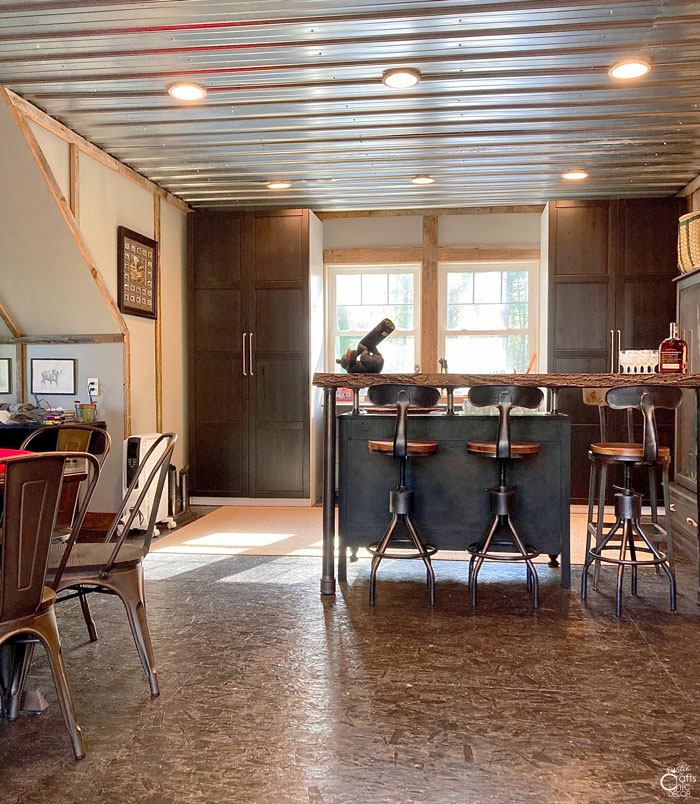 One of the things that we wanted to incorporate into our game room was a small bar for extra seating and refreshments. I started looking at prebuilt rustic industrial bar consoles and quickly realized that we could easily be spending thousands of dollars. This wasn't going to be an option. For one thing, we had other things that we would much prefer spending that kind of money on. Plus, we love the challenge of creating something for less.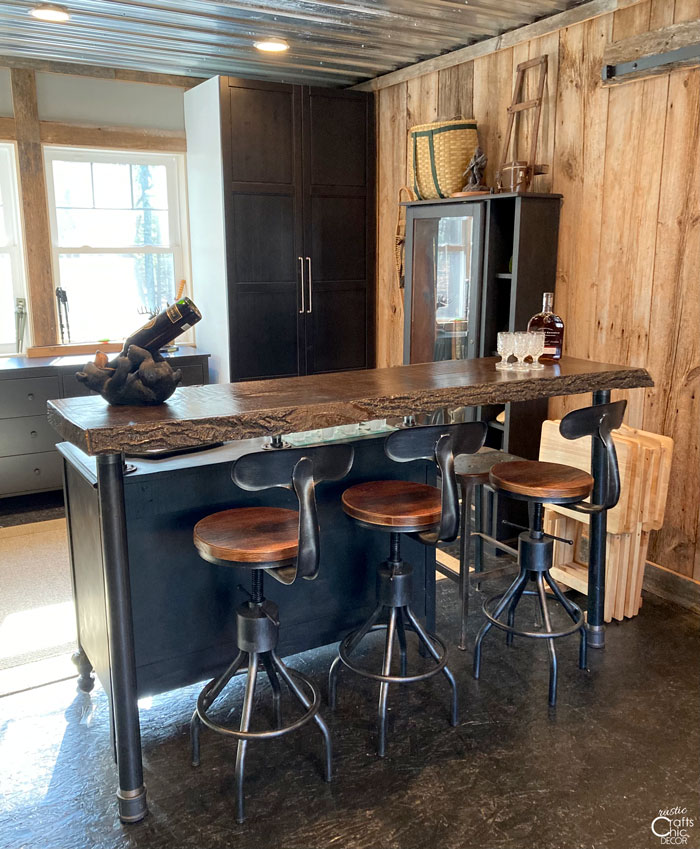 We knew we wanted a rustic industrial style bar. So, purchasing the unfinished live edge wood slab and black plumbers pipe were buys that we could live with. By using an old dresser as the bar base, we were able to save a good chunk of money there. Check out my DIY home bar tutorial for all of the details that went in to making our own bar.
Rundown Of Bar Costs
dresser – free
wood slab for bar – $60
plumbers pipe supplies – $150
paint, stain and varnish – $25
For about $235, we were able to get a bar that we were happy with. Not only that, we were also able to get the dresser out of storage and put it to use!
To complete the look, we found three rustic industrial bar stools from Amazon for under $300.
Repurposed Game Table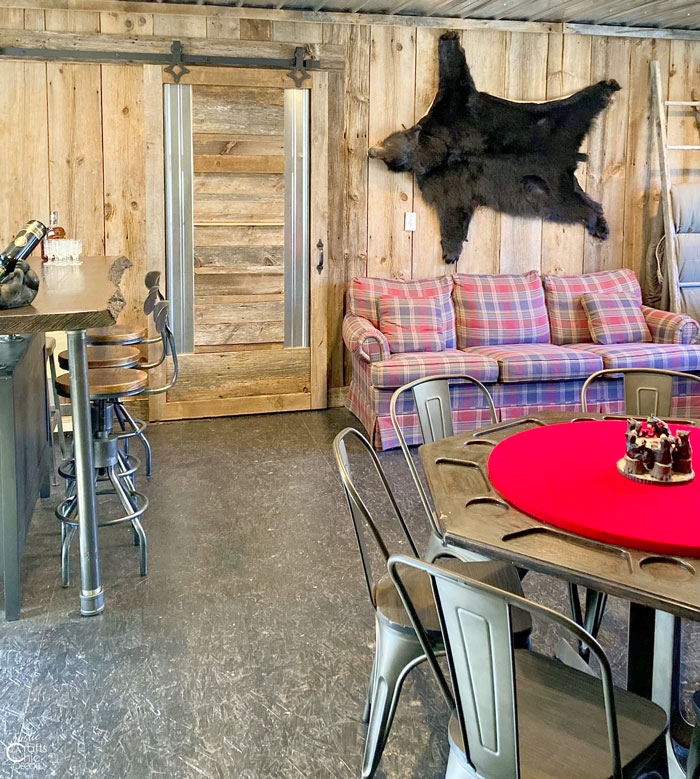 Our card or poker table may be an older style but we picked it up for $20 off of Craigslist. All I had to do was sand and stain the top, add new red felt to the center, and paint the base with a metallic paint to match our new chairs. It was one of those projects that I was so excited to start that I never took any before pictures. However, when we purchased the table, it had a ripped brown vinyl center and the wood was more of a golden oak color with lots of scratches and the metal base was brass.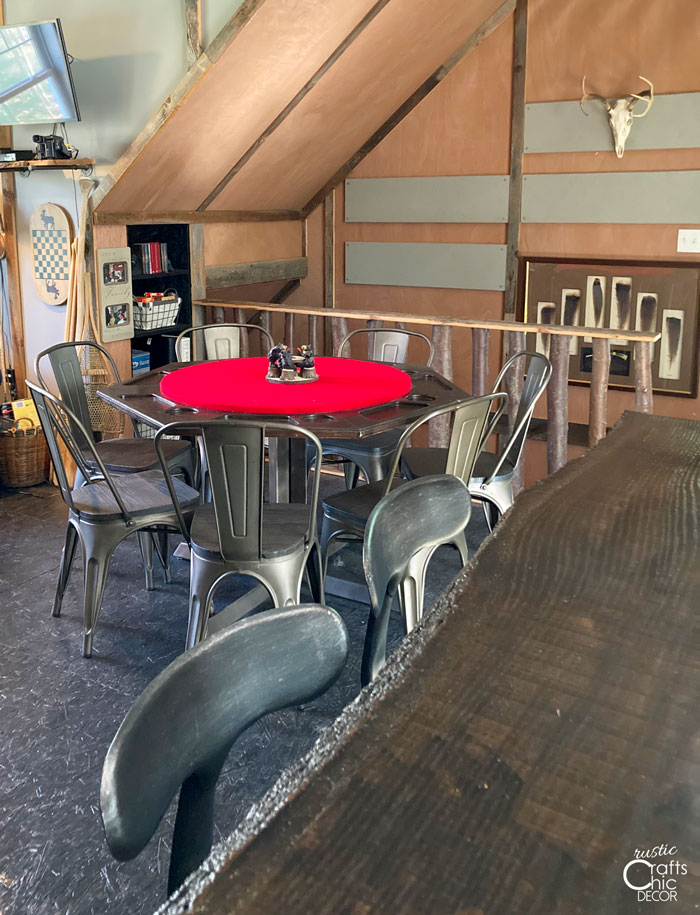 I didn't mind that the table didn't come with chairs because I knew exactly what I wanted. These rustic industrial farmhouse chairs come in a set of four for only $173. The look was perfect for me and I bought two sets to accommodate our family.