Mirrors are more than just a looking glass, they are a decorative accent for your home.  You can have a lot of fun with a mirror frame to give it personality and a theme to fit in or make a statement with your decor style.
We had received a round brass mirror as a wedding present in the eighties.  While it was a great decorative piece back then, it didn't fit in anywhere at my house now.  To give it more of a shabby chic look for my master bathroom, I added some other shades of metallic paint, over the brass, in silver and copper tones.  Instead of using a brush, I rubbed the paints on unevenly with a soft cloth.  I then sanded some of the paint off for more of a distressed look.  The finished look of the mirror blends in perfectly with my window treatments over the tub.
This was an easy upgrade that kept the mirror from being boxed up or tossed out.
Here are some more diy mirrors that add a unique look to a room: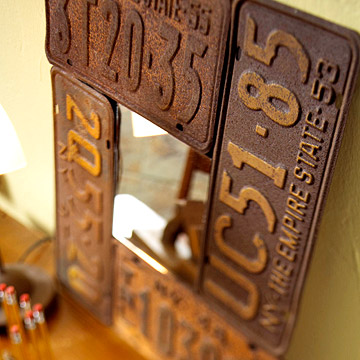 I love using vintage license plates wherever I can and this mirror idea is a fun use for a rustic or vintage setting.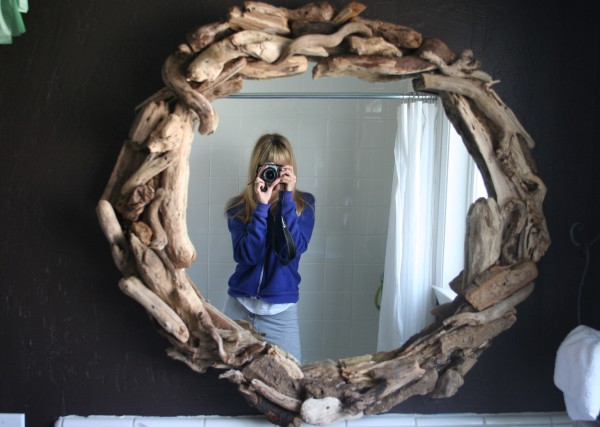 A driftwood mirror is perfect for a lakeside cottage or beach themed room.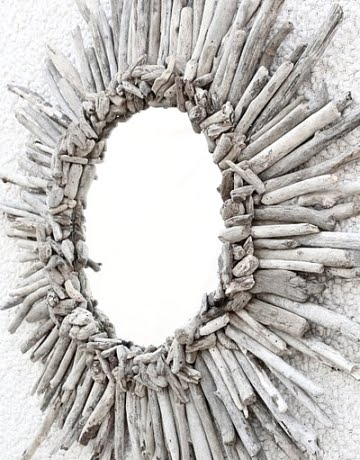 Here is another driftwood frame in a sunburst style.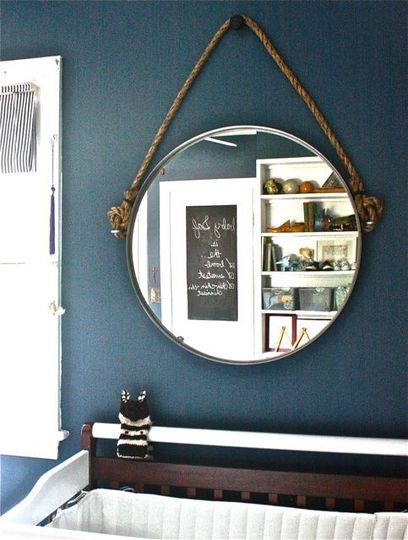 This plain round mirror from Ikea looks anything but ordinary when hung by the added thick rope.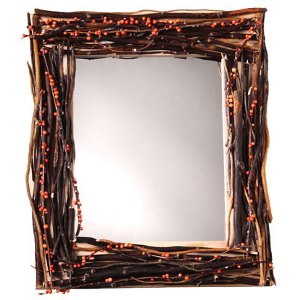 I have done a picture frame like this.  Just line the frame with lots of little branches.  The added berries gives some more dimension and color.  This makes a great rustic accent.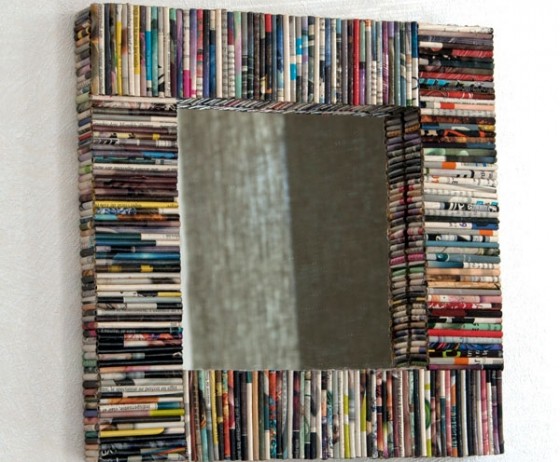 Recycle your magazines for this funky diy mirror idea!  This is sure to be a conversation piece.
Happy Crafting!