I have been saving my old tin canisters that I have received Christmas treats in or that I have used for decorative purposes before that are no longer my style.
It was about time that I did something with them and today I decorated a couple of them to use as storage containers.
I actually had a need for something to throw coins in and another one for all those spare nuts and bolts.  I have places for these at home but at our cabin they are beginning to collect in one of our utensil drawers which is a big no no for me!
So…I grabbed a couple of the smaller canisters: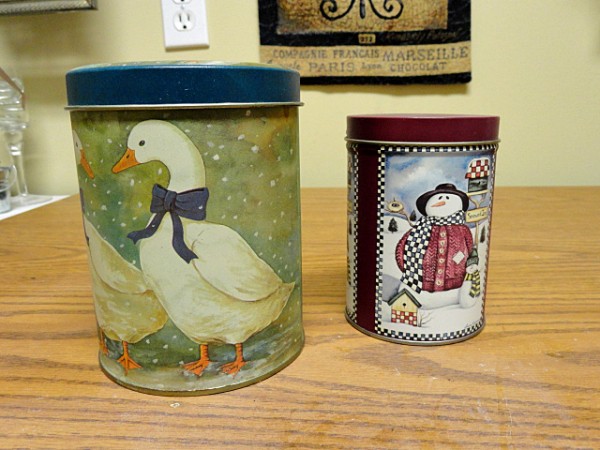 First I went to work on the lids.
I began by painting with an acrylic paint in a graphite color.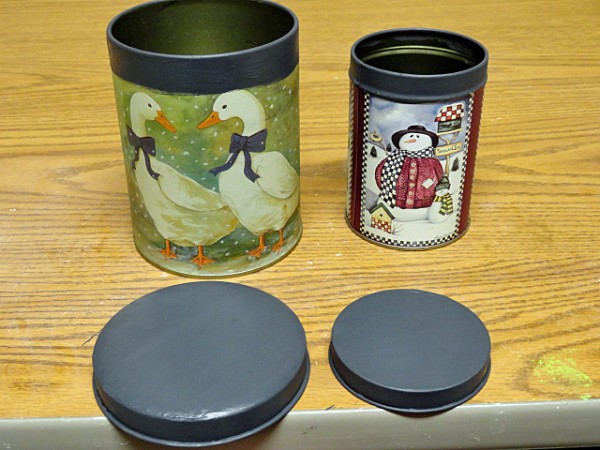 I had also painted the rim of the canister where the lid would be placed.
I didn't want the lids to look too new so I added some light scratch marks with a fine paint brush and some sterling silver colored paint.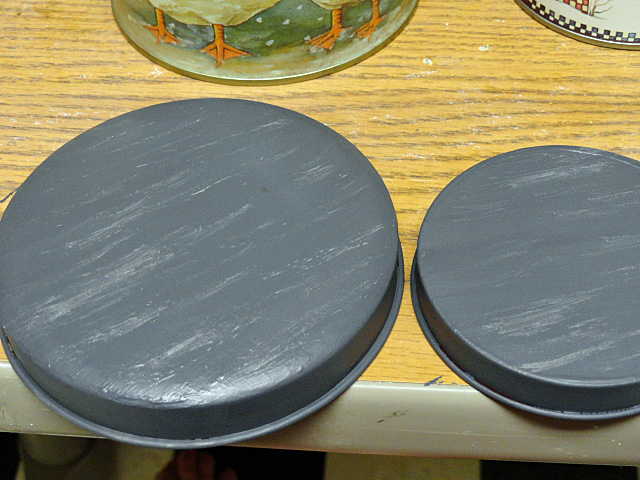 I then went to work on the canisters.
For the smaller canister, I decided to wrap it in white twine.  I first applied Mod Podge decoupage to the canister, one half at a time, and began winding the twine around the canister.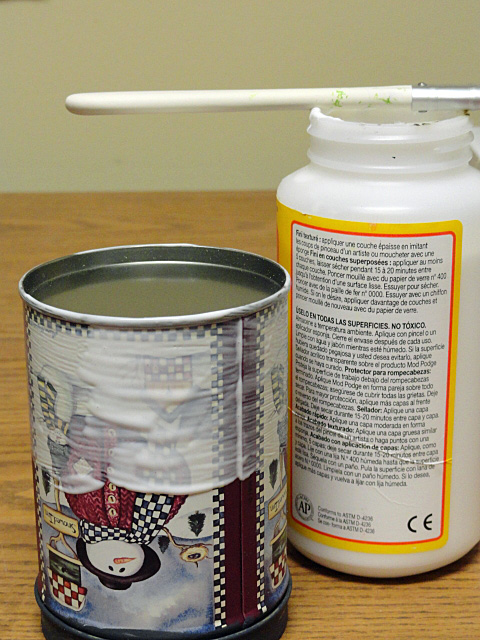 When the entire canister was wrapped in twine, I applied another layer of Mod Podge over the twine.  I then added a narrow strip of burlap around the canister and another layer of Mod Podge over that.
Then, I attached canvas stickers onto the burlap to spell the words "nuts & bolts".  I did add some more Mod Podge over the stickers which may have been overkill but they aren't going anywhere!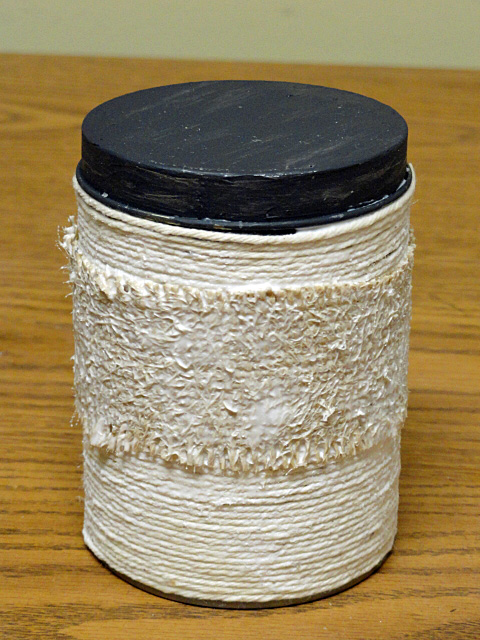 For the second container, I followed the same steps accept that I used a thicker natural twine and left off the burlap.  I used stickers to spell out the word "coins" for this one.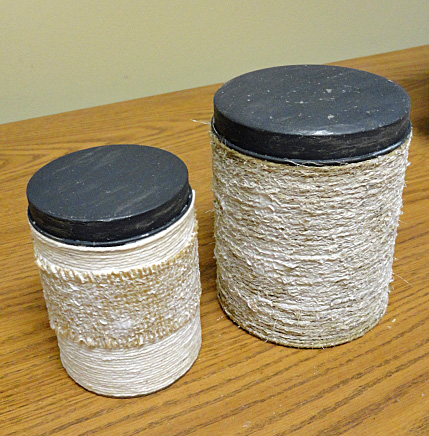 Don't worry, they don't stay looking so messy!
Once they dried….
They ended up looking like this: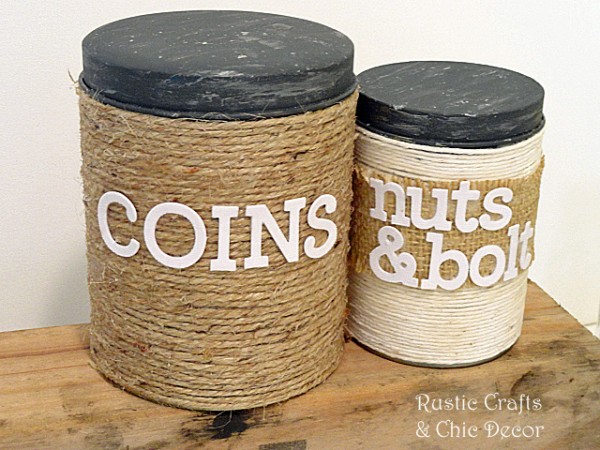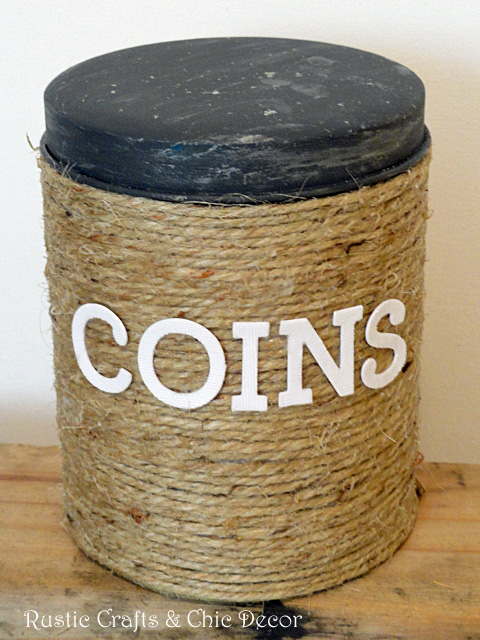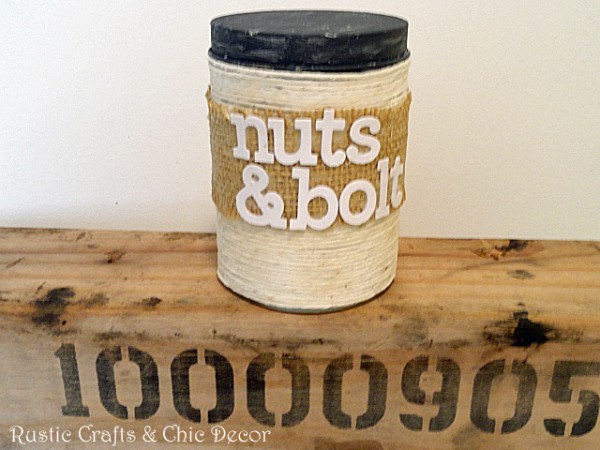 The Mod Podge might not be totally dry on the nuts and bolts canister but I think you get a good enough idea!
Happy Crafting!