No matter what size living space you have, finding enough storage can always be a challenge. When all of the closets and cupboards are full, you just need to get a little more creative with how you store. Combining a decorating scheme to include either hidden storage or decorative visible storage is the way to go.
The following creative storage ideas are both functional and decorative and should be easy to incorporate into most spaces.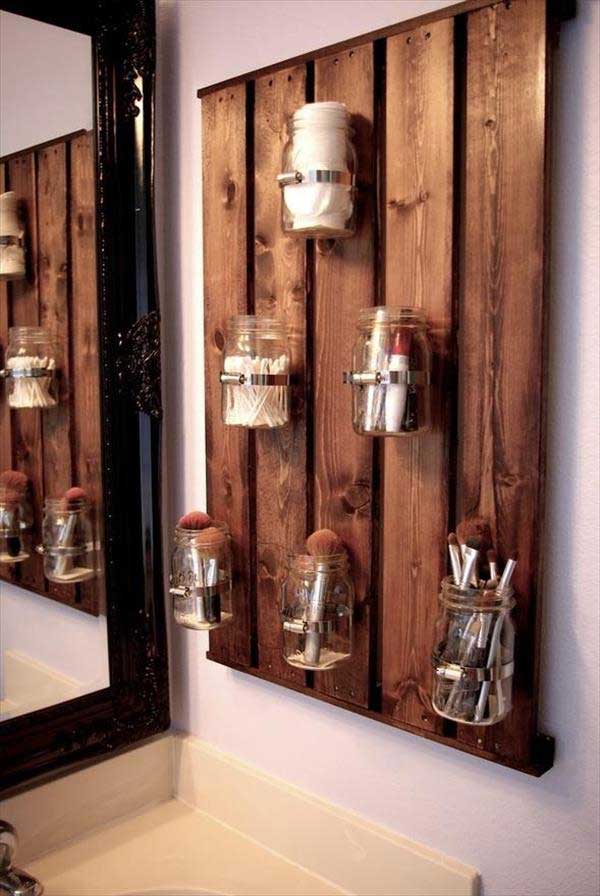 Bathrooms seem to be a common space where extra storage is always needed. This pallet and mason jar storage idea by Pallet Furniture Plans is an excellent way to add more storage in a rustic decorative way.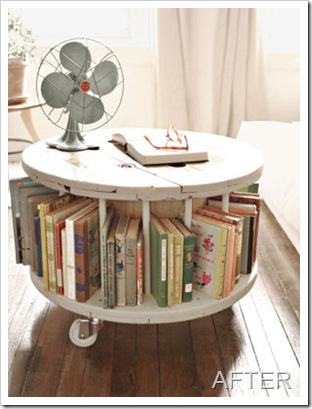 Upcycling unique old or vintage items has to be the most fun way to come up with decorative storage. I just love this old wooden cable spool table that works perfectly for book storage. Check out the tutorial over at Bottos Blog to see what this looked like before.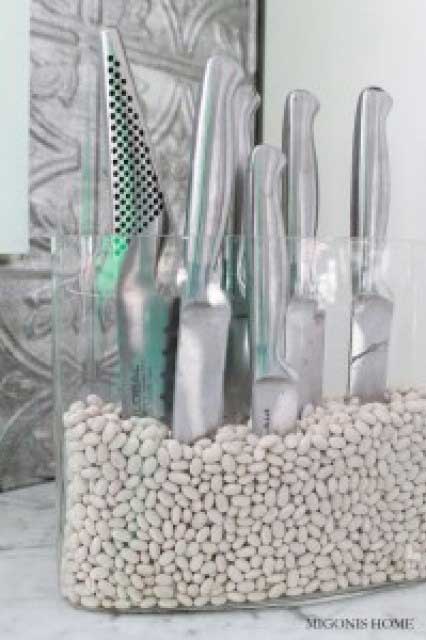 For those loose knives you may have lying around in a drawer, this creative storage solution, by Migonis Home, may save yourself from an accidental cut. Not only that but it will look nice and chic sitting on your counter.

Organizing paper, letters, or magazines never looked more styling than with this clever storage unit made from an old shutter. Check out all of the details over at Patina White.
For more creative storage ideas, check out what I have done with upcycling at my following posts:
Happy Storing!