If you have a fairly neutral space that you want to add a punch of color to, you may think that you can just throw in an assortment of colorful accessories and call it good.  However, you first have to know how to add color to a room to best achieve a good flow.
To begin with, you may want to start with an inspiration photo from a magazine or favorite scenic spot to draw your palette from.  If you don't want to paint your walls, then choose something that will coordinate with your existing wall color.  You could also take a snap shot of your room and create a palette based on what coordinates with your wall color.  An easy way to come up with your palette, is to upload an image to this on-line color palette generator and instantly get a swatch based on the colors in your image.
Once you have your colors figured out, shop for accessories that match that palette and your room design should flow seamlessly.
Here is an example of what I am doing with my master bedroom: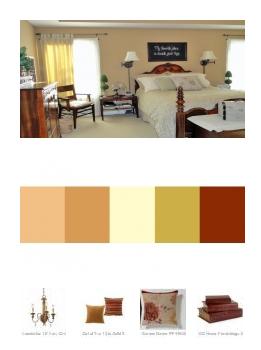 I want to add a little bit of a rusty red to the room so I created my palette with a color that would blend and then found throw pillows with just the right mix of colors.  Now that I can see how the pillows and other accessories would work, I am anxious to get them and add just that little extra burst of color to the room.
Here are some other rooms with neutral walls and added colors in various palettes: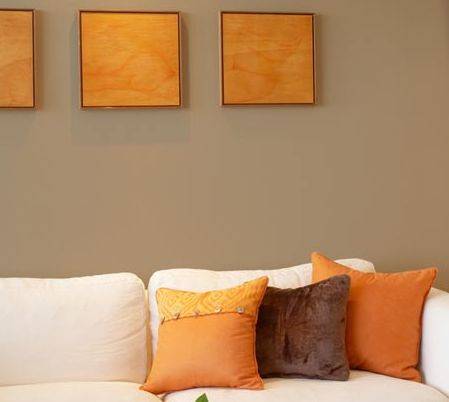 A nice punch of color is given to the tan walls by adding the simple suede wall art and then carrying that down to the throw pillows with the addition of warm brown.  The look is very warm and inviting.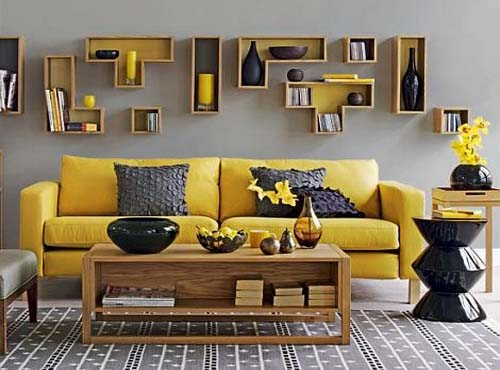 Here, gray walls are anything but dull and boring when combined with the sunny yellow.  You can't help but smile with this color combination!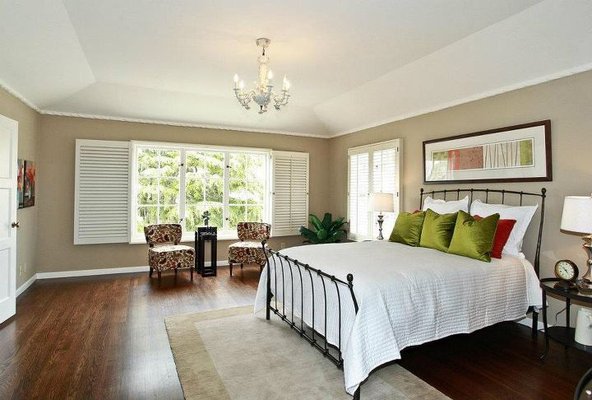 Once again, the color is brought in through coordinating wall art and throw pillows.
If you have a blank slate and you are still having trouble picking your accent colors, you may want to look into the meaning of different colors.  Think about the mood that you want to create in a room and then choose a color that will help to enhance the emotion.  Here is a chart to help you out: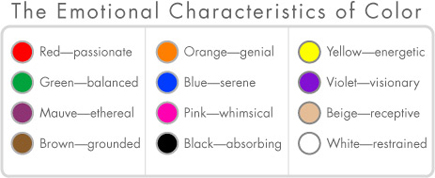 Happy Decorating!