If you have ever had to remodel a kitchen, especially the cabinets, you know how expensive just the cabinet pulls can be.  Any look that has an inkling of style will cost you a good amount and if you want something truly unique you can expect to pay a fortune.
My daughter is running into that dilemma right now as she has just purchased her first house which was built in the late 1800's.  Although the kitchen has been recently remodeled, none of the cabinets have pulls.  Since she has a flair for the unique, she is getting a bit of sticker shock.  This problem has led me to look for options that are a little more budget friendly but still have a lot of style.
Of course this means another project.  But….whenever you can make something yourself, you are usually saving a big chunk of change.  I found several different diy projects that are easy, stylish and very budget friendly.
How To Make Cabinet Pulls:
(click on the photos for the full tutorials)
1.  Leather Cabinet Pulls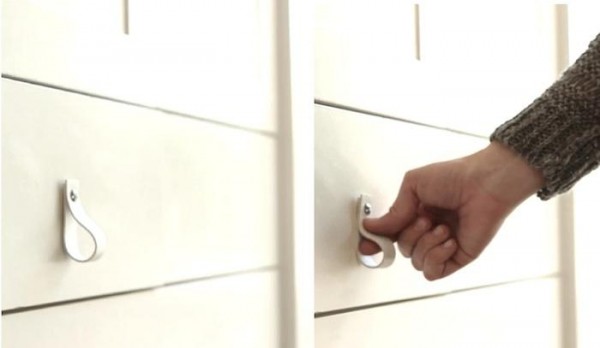 These great looking leather cabinet pulls were inspired by an expensive version priced at $20 each.  The pulls seen here were made for just $2 a piece and were simple to make with the easy to follow tutorial.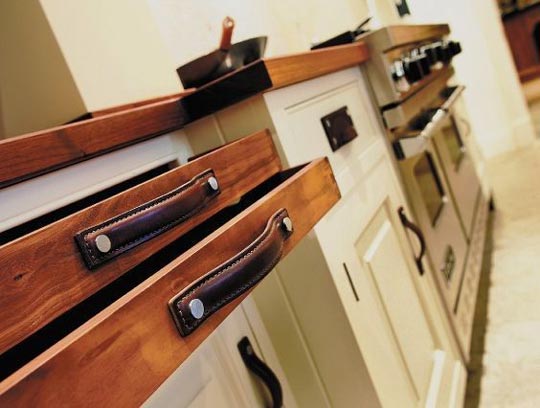 Here is another idea to use for inspiration.   A strip of leather, with seamed edges, makes an elegant cabinet pull.
2.  Rope Cabinet Pulls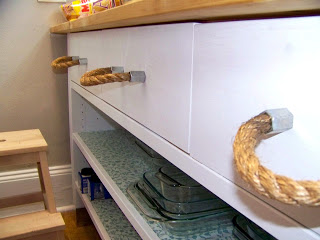 A rope pull with an industrial nut looks so warm, rustic and even nautical.  The tips given for the installation make the project easy and stress free.
3.  Rock Cabinet Pulls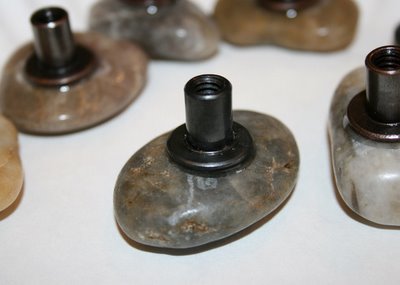 I have always been partial to the look of natural rock cabinet pulls.  Whether you decide to use your own collection of natural rocks, which is very budget friendly, or decide to purchase polished river rock, either one will look outstanding.
4.  Silverware Cabinet Pulls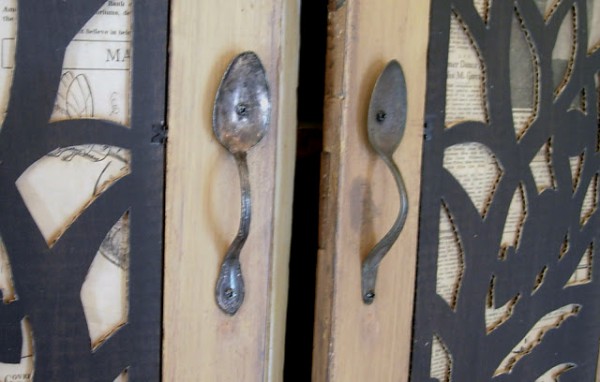 And finally, I have seen lots of vintage silverware re-purposed into cabinet pulls.  Simply drill holes into the ends of your silverware and attach them with screws onto your cabinets.  You can bend the silverware in any shape or form that fits your size and style.
Happy Decorating!