Are you tired of your kitchen or bath cabinets?  Or, maybe you have a chest of drawers that just doesn't quite wow you.  Instead of a full makeover, maybe all you need to do is switch out your dresser or cabinet knobs. This change of hardware is often enough to give an instant face-lift and energizing affect to your tired looking cabinetry.  Of course it could also be done in conjunction with a full makeover if needed. DIY cabinet knobs not only look unique but they can also be very budget friendly.
I rounded up some of the most creative DIY cabinet knobs that I could find to bring you this list of ideas.  All of them are sure to bring an exciting change to any standard knobs that you may have.
DIY Cabinet Knobs:
1.  Heart Rock Drawer Pulls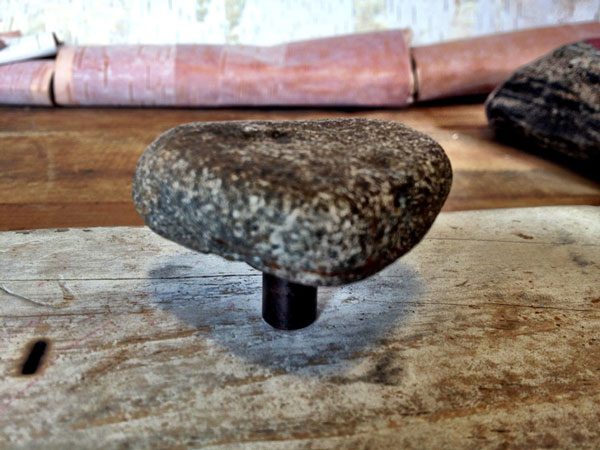 The last time that I was in Florida, I collected several heart shaped rocks exactly for an idea like this one.  I am still waiting for the right piece of furniture to use them on in our cabin but have a dresser makeover coming up soon!

I love how these old faucet handles add an industrial touch to this dresser makeover. You don't even have to have matching handles! It looks more interesting to have a variety of different styles and colors.
3.  Vintage Inspired Knobs

I gave an old dresser with plain wooden knobs a very easy upgrade using the existing knobs.  For starters, I added a small rectangular wooden piece that I stained, glued to the area in back of where the knob would go, and drilled a hole for the knob bolt.  I also stained the knobs a darker color than the painted dresser and added a glass bubble to the front with some vintage paper adhered to the back.  You can see the entire project at the link above or by clicking on the photo.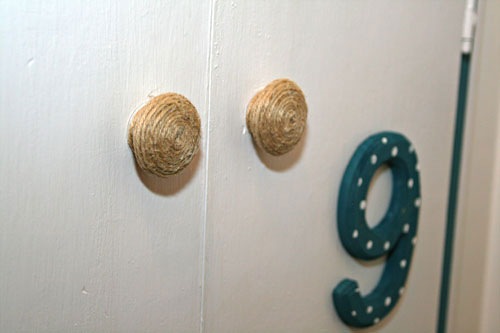 Another way to repurpose some old knobs is to simply wrap them in twine.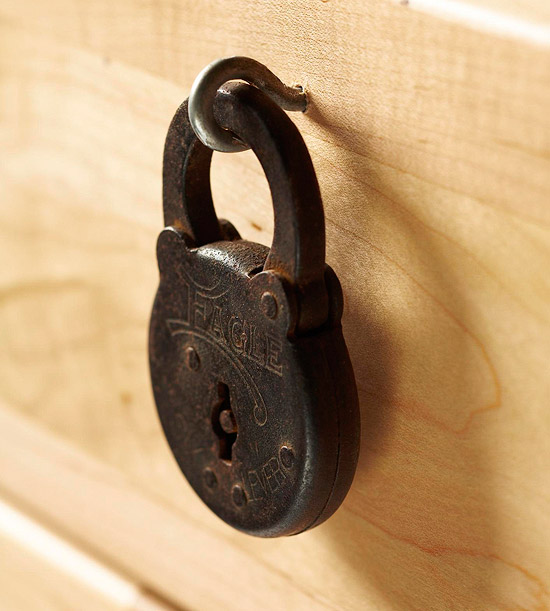 Here is a fun rustic look that would be great for just the right piece of furniture.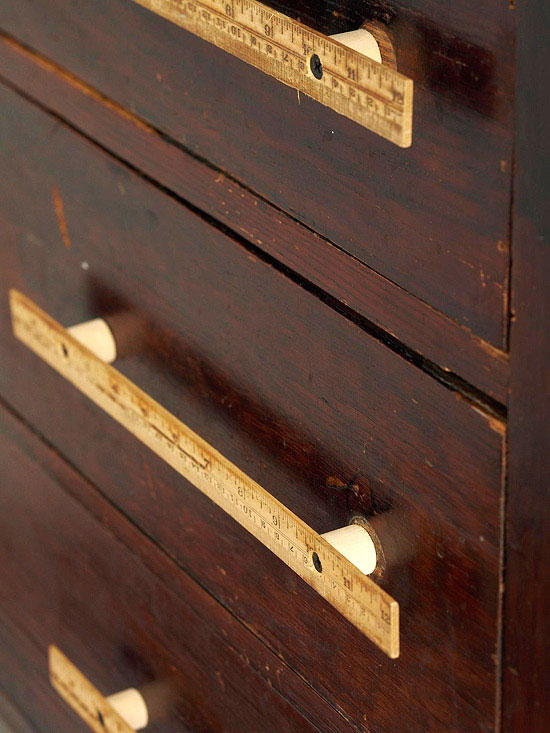 Another excellent idea coming from BHG is to use vintage rulers as drawer pulls.  The look definitely enhances the overall feel of the vintage dresser.   I would love these in a rustic kitchen as well.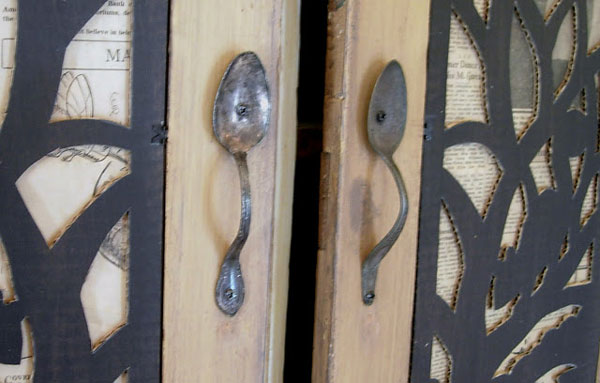 I am always seeing vintage silverware odds and ends at antique stores or flea markets.  It would be fun to pick up some pieces just for a project like this.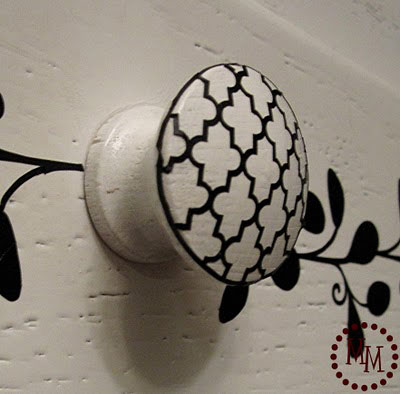 These plain white knobs were given quite a makeover using vinyl.  See exactly how this was done by clicking on the link or photo.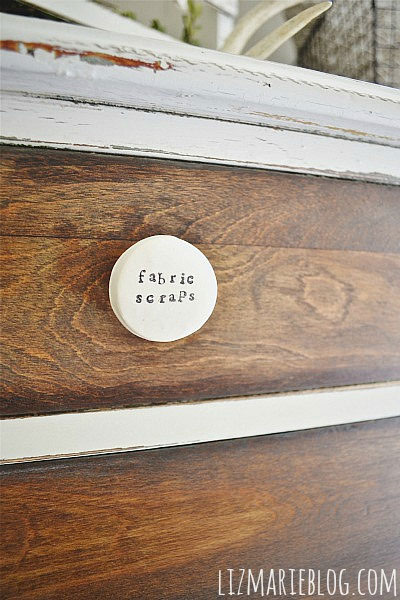 You can make your own knobs from clay and stamp labels on them for handy organization.  All you need are knob bases to attach the knobs to.

I gave this knob a little makeover by attaching a vintage button to the top.
I hope you have been inspired!