To continue my week long series on my Hometalk clipboards, today's featured board is on ideas for pallets.  This craze continues to grow in popularity and the diy projects using pallets continue to get more and more creative.
It never ceases to surprise what some people come up with for unique and functional designs.  My clipboard is full of great ideas!
I think you will enjoy this board just as much as yesterday's.  In case you missed yesterday's feature, it was on repurposed projects and was full of amazing ideas…..forty-three all together!  Make sure to check it out.
You can click on the image below to get to my full clipboard on Hometalk as this is just a teaser of what you will find!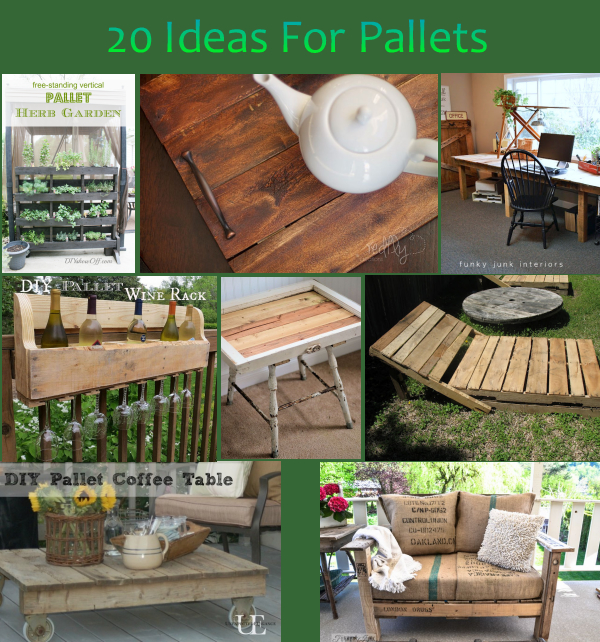 Enjoy these ideas and tutorials!  You might want to also check out my post on how to pick pallet wood.  There are some safety tips for choosing and cleaning wood.
Watch for tomorrow's post on 22 Craft Project Ideas!
Happy Crafting!