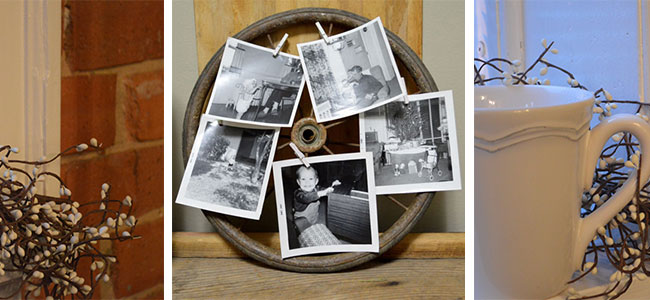 Vintage Industrial Interior Design Ideas
If your home style is either rustic, industrial or farmhouse, chances are that you have decorated with some antique or salvaged wood and metal items. Sometimes collecting the items is easy but how to incorporate them into your  interior design is another story.
I have collected many antiques and salvaged items over the years and have mixed them in with my décor in a variety of ways. Here are a few examples of some of my decorating ideas: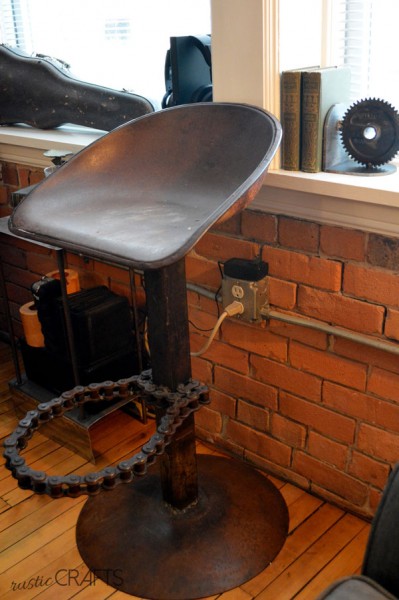 A metal scrapyard is a wonderful place to collect industrial pieces. This stool was made from a variety of rusty metal parts collected from a scrapyard. The seat is an old tractor seat and the footrest is some kind of industrial chain. My husband welded all of the parts together to create the unique the design. The gear bookend, behind the stool, was also welded together from a scrapyard gear and metal ends from a building supply store. The vintage violin on the windowsill is just a nice worn piece that fits well with the room.
Here is a larger view of the entire room: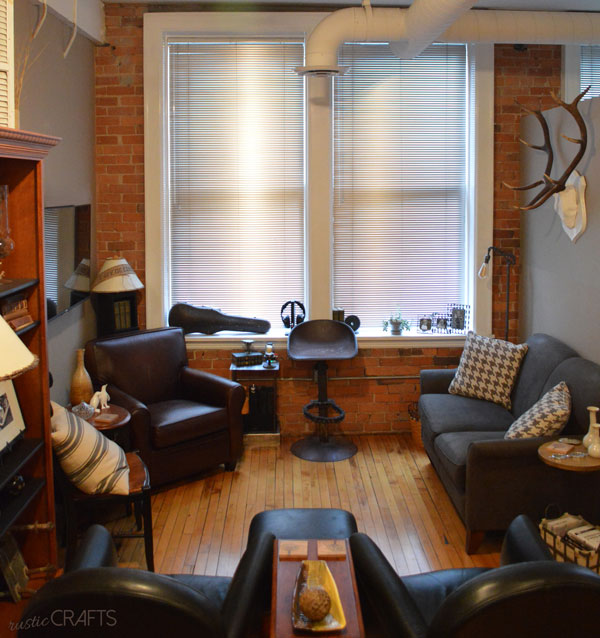 There are some items that you may not consider using for home décor.
Like maybe an old mop bucket!
I was shopping this weekend at one of my favorite architectural salvage/antique stores, The Blue Door, and purchased this: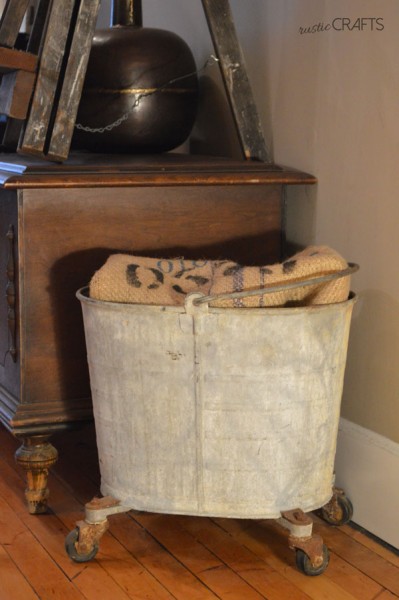 My plan is to fill this bucket with colorful florals for Spring but for now a vintage coffee sack will do the trick.
Another somewhat odd but super cool decorating item is salvaged wood. I was so happy to come across this old piece from some kind of pallet. The stamped numbers are what really did it for me. I needed a place to store my china teacups and was looking for a shelf. This chunk of pallet sitting on my counter acts as a nice anchor display for my cups. I love the contrast of the fine china and the worn wood.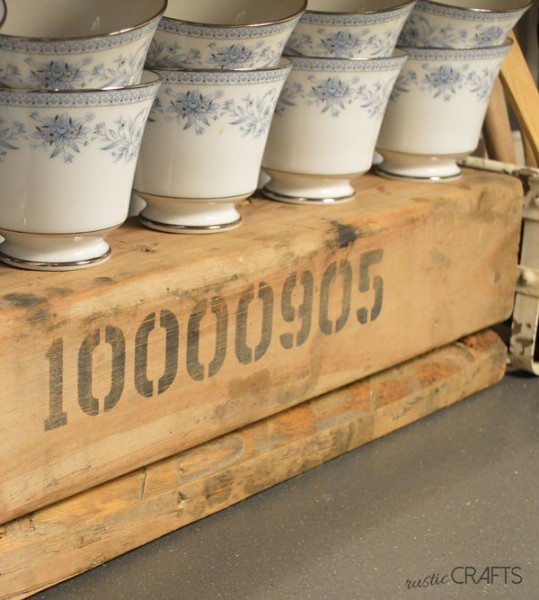 For more vintage industrial interior design ideas, check out my Industrial Décor page.
What have you used to decorate vintage industrial?