I have posted about decorating with old windows but why not make use of those old screens as well?
There are so many different ideas for using screens in your decor or as functional houseware items.
I picked up this small screen from an antique store.  It is very rusted and old and I of course just loved the look!  I figured it would be perfect for some wall art.
Since I had some steampunk style metal floral pieces on hand, I decided on the theme "Bloom Where You Are Planted".  The metal flowers compliment the frame nicely I think.  I attached the floral pieces and rhinestone centers with jewelry adhesive:

I stenciled my message on a vintage newspaper print paper and decoupaged it onto the screen.  I then decoupaged a coordinating paper to the back to add a little more color and bring out the rusty brown on the frame.
For hanging, I attached a section of bark covered wire with E6000 craft glue.  I was going to keep this for myself but ended up selling it.  Now I will be on the look out for more frames!
Here are some other ideas for using old screens:

I love these lacy looking leaves from BHG that are especially perfect for your Fall decor.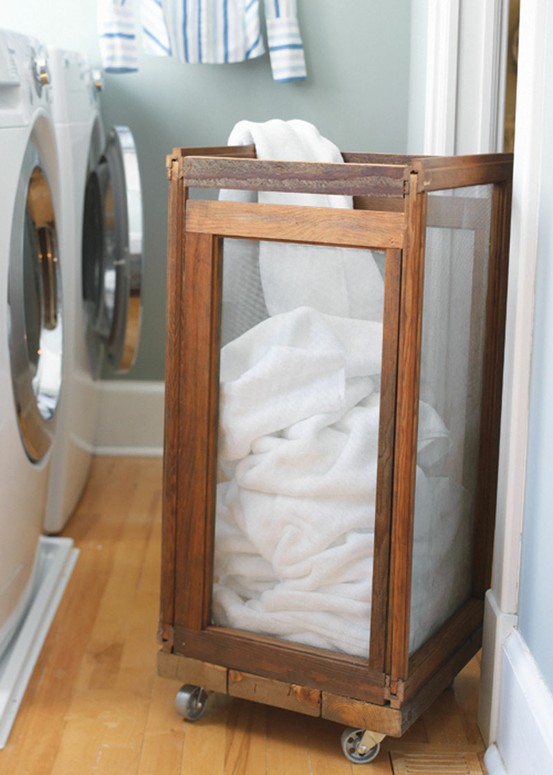 A very functional use for old screens would be to make a hamper like this one by Country Home.  The air flow that you get through the screens is perfect for a hamper.

Jewelry organizers are very popular and using a screen to hold earrings is a perfect idea.  Dream Green DIY had the right idea for framing this screen.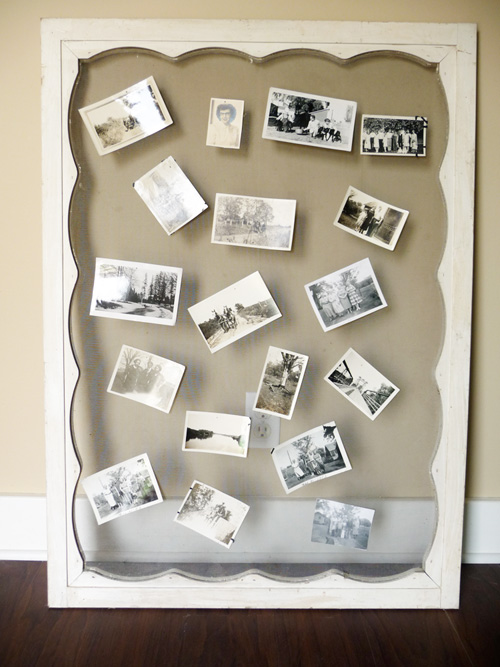 Here is an example by Salvaged Curiousities for a picture board using straight pins to attach the pictures through the screen.  Since screens are made of metal, you could also make a message or picture board using magnets.
Happy Crafting!